This is a sponsored post. I received a free Beauty Army Box for my review. However, all thoughts are 100% my own.
Every day we check the mail in hopes that we have something other than bills and junk in there. Wouldn't it be nice to be getting a fun-filled package of goodies? Something you actually had a choice in what was inside that little box? That is where the Beauty Army Box comes in.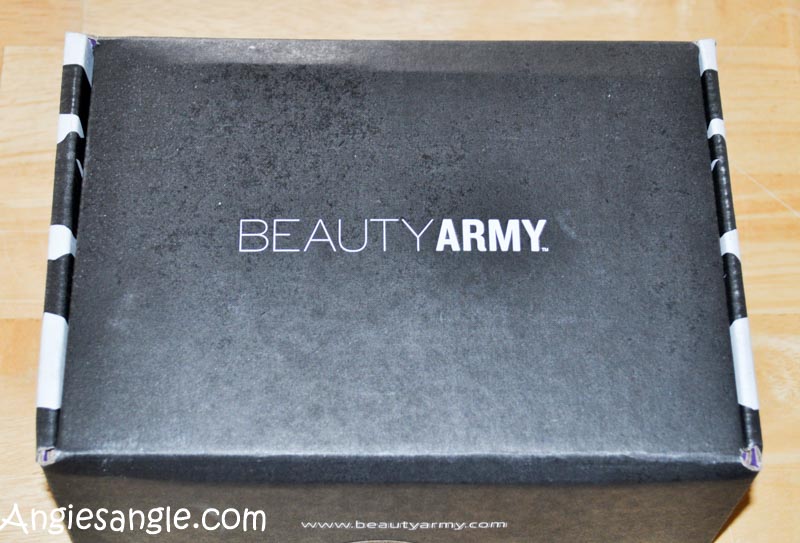 How Beauty Army Box Works
Pick Six Products
Only one sample of each brand
Only one of each type of sample
One box per customer per month
New samples each month
All for the price of $12.99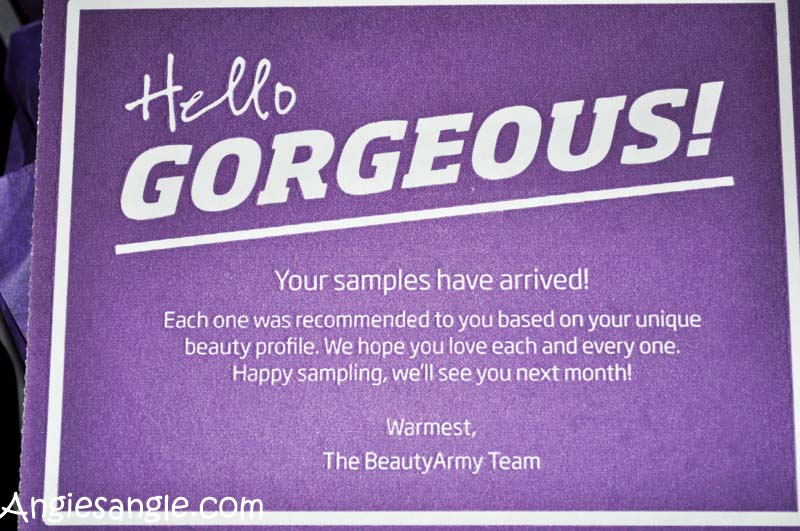 How Did I Like Beauty Army Box?
I personally enjoyed the idea behind this Beauty Army Box and was impressed with the selection I had to choose from. There were several full-size products and some travel size products to choose from for your Beauty Army Box. I ended up going with the items shown below.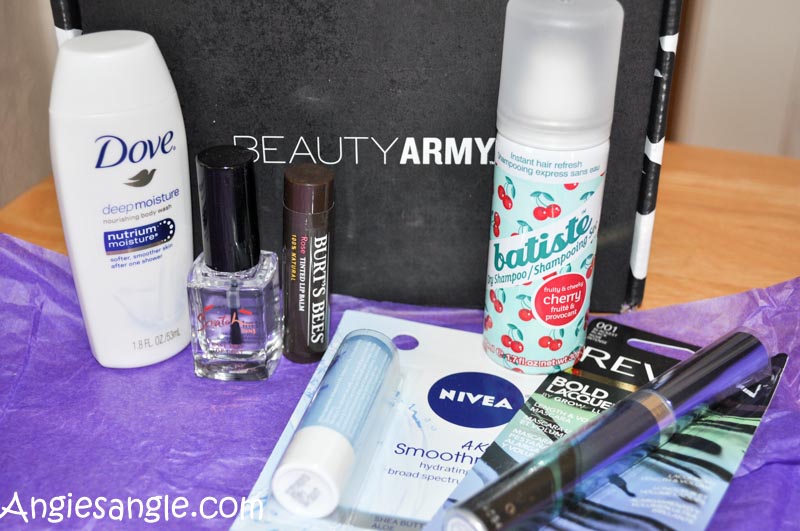 Revlon Mascara
Burt's Bee's Tinted Lip Balm
Dove Body Wash (travel size)
Scratch of Sweden Fast Dry Top Coat
Batiste Dry Shampoo (travel size)
Nivea Lip Care
Want to know what made me the most excited? The full size of mascara! Seriously that alone was worth getting the box. The other stuff was just completely bonus.
This box is really so much fun. There were several different items to pick for your box, so don't fear you won't find something because I had a hard time narrowing down what six items I wanted.
Do you think the Beauty Army box is for you?