I received Swagbucks for posting about this promotion. If you sign up for Swagbucks with any of the links provided below, you'll become my referral and I'll earn while you earn.
Surveys On Swagbucks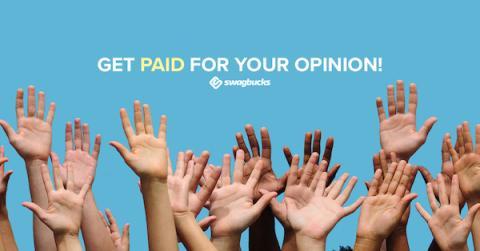 If you're looking for a way to earn a little extra for your budget, taking Surveys on Swagbucks can be a great way to go. It's really simple: You sign up, confirm your email address, and then use the Gold Survey Dashboard to see what surveys are currently available. For each survey, you'll see approximately how long it takes to complete, and how many SB points you'll get when you complete it. You can rack up lots of SB points quickly, and then redeem those SB for free gift cards to places like Amazon, Starbucks, and PayPal!
You can fill out a survey profile and then answer additional questions that will help Swagbucks deliver surveys that you're more likely to complete. You get 2 SB for every 10 questions you answer!
For even more SB opportunities, you can click the Peanut Labs surveys tab and choose from any one of these survey options. You can also download the Swagbucks app for iOS and Android and take surveys right from your phone, no matter where you are!
Swagbucks actually works – Jason (my husband) and I have done it for several years now. We get at least $25 a month, usually to Amazon. Quite often more, though. And all we try to do each day is get our daily goal, which varies with the day. The surveys are a nice way to try and get some extra each day. You don't always qualify, but just keep trying and you'll get there finish several surveys before you know it.
Join Swagbucks today and start your earning!