I adore Amazon. It's so easy to save what you are wishing for, shop for others and just plain splurge. Am excited to be a part of this $500 December Amazon Gift Card Giveaway. That is right, $200 just for Amazon. Interested? Enter below.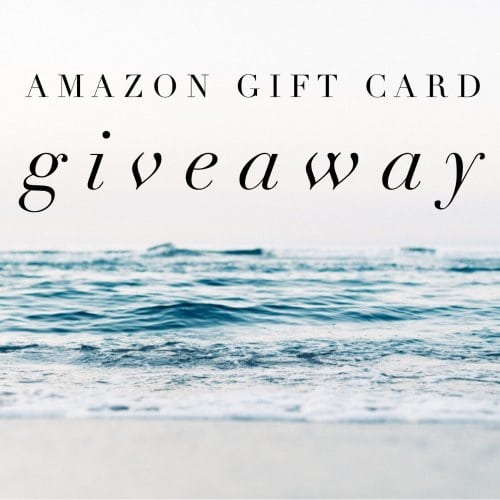 December Amazon Gift Card Giveaway Details
Prize: $500 Amazon Gift Card
Co-hosts: Dorky's Deals // Coupons and Freebies Mom // Jenns Blah Blah Blog // Pretty Thrifty // The Mommyhood Mentor® // Surviving Mommy // Bill Hiatt's Education Website //Angie's Angle // My Dairy Free Gluten Free Life // 21st & Main // Mommies with Cents // Finger Click Saver // Heartbeats ~ Soul Stains // Better on a Budget // Fashiony Fab // Misty Loves // Here We Go Again Ready // the color palette // Local Adventurer // SmartySaver // Daily Steps to Loving Life and Staying Calm in the Chaos. // Capri's Coupons // Aphrodite + Kidd // Annie A to Z // Young Finances // To Be Bright // The It Mom // Giveaway Fairy // Avec Amber // SWEETHAUTE // Margarita's On The Rocks
Giveaway organized by: Oh My Gosh Beck!
Rules: Use the Rafflecopter form to enter daily. Giveaway ends 1/26 and is open worldwide. Winner will be notified via email.
Are you a blogger who wants to participate in giveaways like these to grow your blog? Click here to find out how you can join a totally awesome group of bloggers!