Thanks to DriveShop & Mitsubishi for allowing me to test drive for a full week. However, all thoughts are 100% my own.
Getting a car to review for a full week is still an amazing thing to me. Especially when you are needing a reliable car to head 3 hours north for a memorial service. I am so grateful I was able to get a car this week and make the said memorial service. As we made it home Saturday evening, it was a snow and ice rink out in the Vancouver area. But because of that, we were able to test out the 4wheel drive!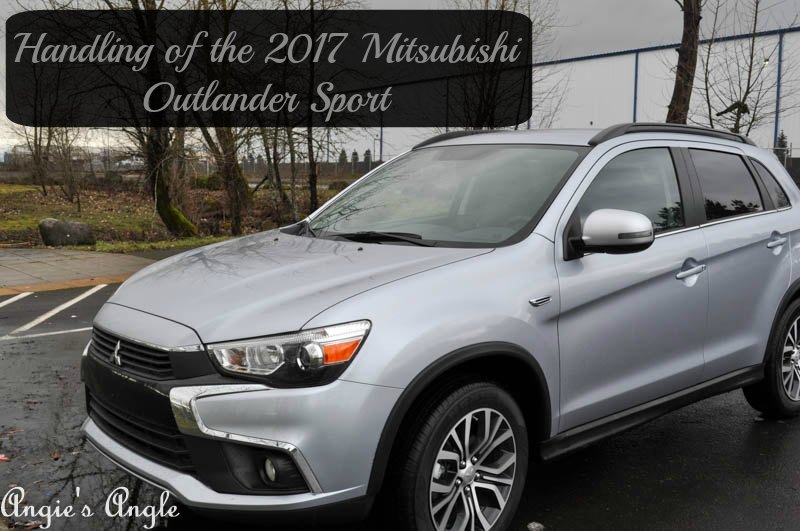 Handling of the 2017 Mitsubishi Outlander Sport
Having tested out the 2016 model of the Mitsubishi Outlander Sport last year and reading up that there wasn't a lot of difference in this 2017 model before getting it, I was a little disappointed. Thinking to myself what can I give you all different with this new year model if the changes aren't that big?
Well, my husband and I both were completely surprised with how different this model felt to us. We liked it a lot more than the 2016 model.
Doing my research before getting this model, it was stated time and time again that the only differences between the two models were very slight.
shark fin antenna
climate control
slightly better gas mileage – an average of 24 with a 22/27
Uhm, I thought to myself. Okay, I guess we'll see when we get it.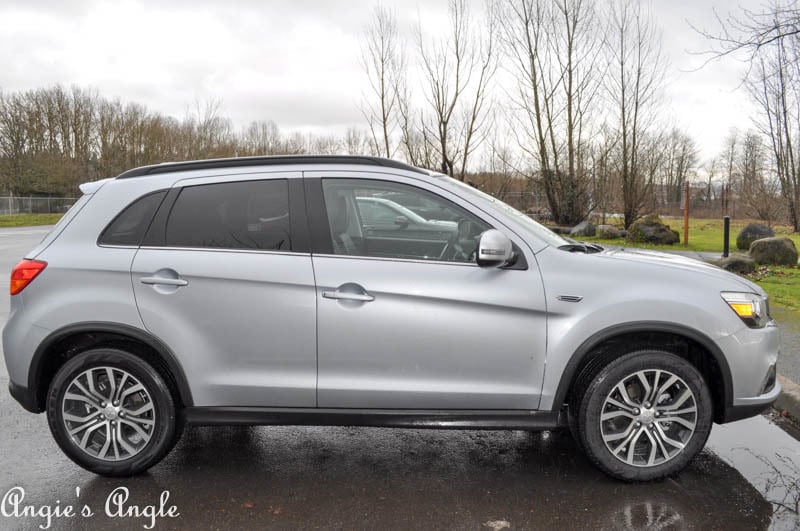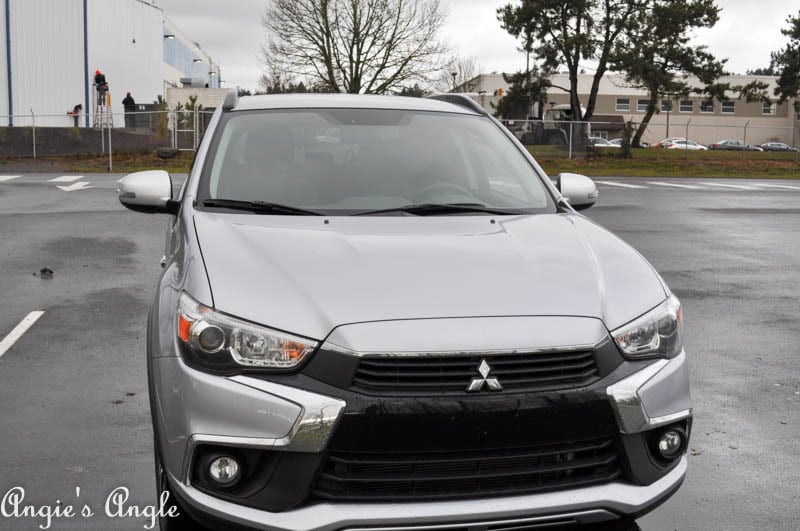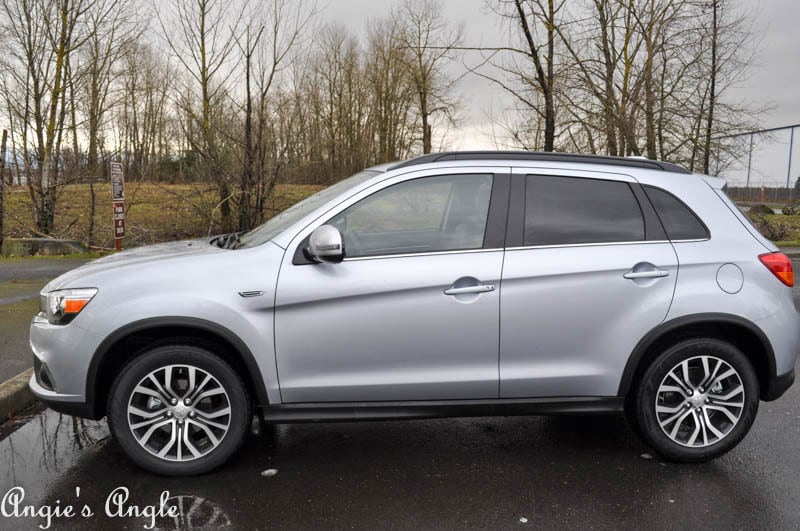 Tuesday, January 3rd, it pulls up and it looks very much like the 2016 model. This time around though I had a pretty silver color instead of the white. And you did notice that little shark fin antenna sitting on top. Otherwise, yep looked just like the year before model.
The 2017 Mitsubishi Outlander Sport right away felt different to me when I sat in the driver seat. The seat itself just felt more comfortable and more adjustable to me. Coming equipment with heated seats that you could actually feel. We found some models with the heated seats you couldn't feel very well. I mean you felt the heat, but it didn't heat up like our current car had. This one heated and felt amazing! Ah, comfort at it's finest.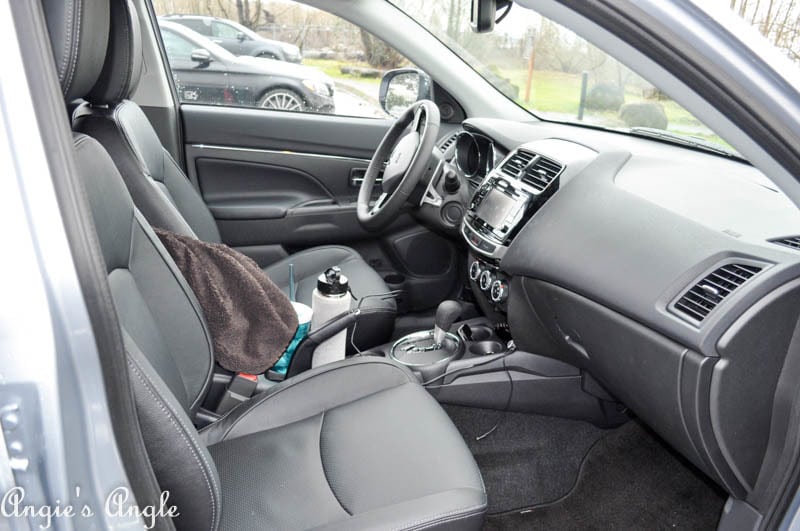 Then I went to drive it though and again was floored at the overall difference I felt. Hitting the gas and I actually felt some decent power. There was no noise inside the vehicle while it was running. Overall, it was just a smooth and powerful drive.
All Wheel Control
Now, let's talk about the 4wheel drive (All-Wheel Control as Mitsubishi likes to call it). We had some slippery conditions to try it on and it worked decently. You felt it grip on the slick and finally stop. We thought the tires might not have been the best for it though it has all-season tires. We did stop though and felt it work its magic to do so in the slick conditions. Bonus Points!
Cargo Area
I can't forget to mention the cargo area, though. Looking from the outside you'd think it would be kind of small. Opening up the hatch though and you are completely surprised at the room back there, or at least I was.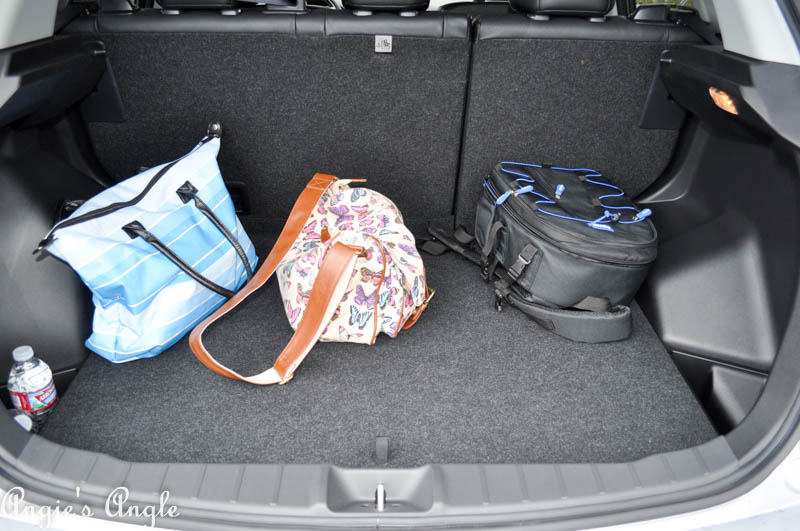 This model of the 2017 Mitsubishi Outlander Sport is priced around $26,000. Which gives you a pretty powerful little car at a decent price.
We enjoyed our week with this little number!
Are you in the market for a new car? Have you thought about a Mitsubishi? You might want to check them out, maybe they'll surprise you like they have me!