I know, I know. This 2017 Catch the Moment 365 Week 7 is once again getting up late. There were points yesterday I didn't feel well. Parts where I felt fine but was getting house stuff done. And getting on to edit these photos and getting them up just wasn't happening as I had hoped.
So, here I sit Monday afternoon finally ready to get this post up and going for the week. Since we are heading into vacation week, I'd also like to get a post up for Friday but that may or may not happen. The hope is there, so let's just go with that.
This last week was mellow, which the photos will show. Couldn't even tell you what exactly happened beside the regular soccer evenings.
2017 Catch the Moment 365 Week 7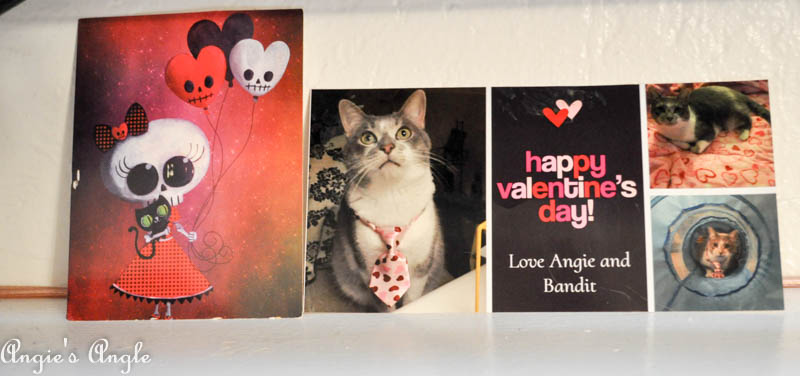 Day 43 – Sunday, February 12th – So nice to have such wonderful people in your life that send you Valentine love.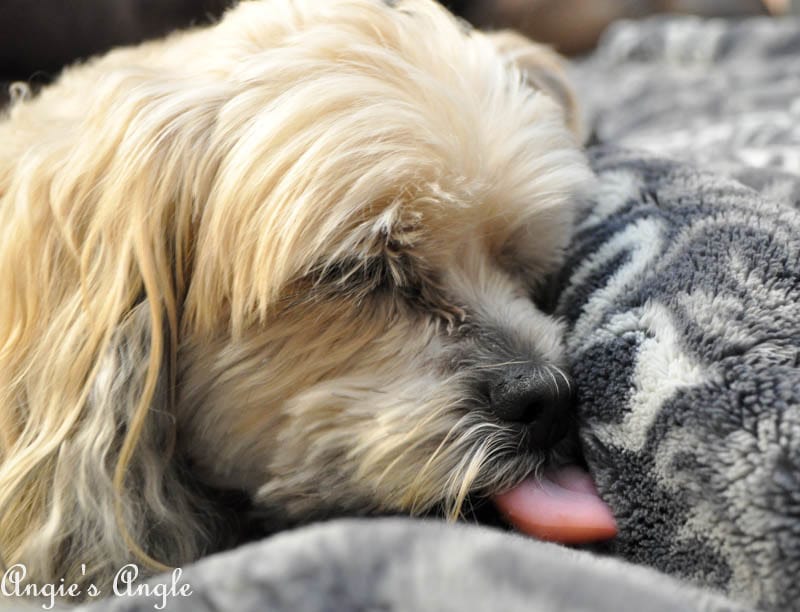 Day 44 – Monday, February 13th – That girl and her tongue. I love it, though!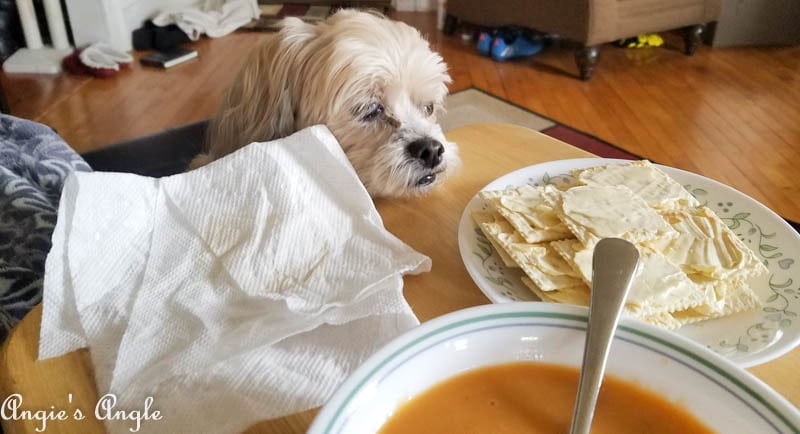 Day 45 – Tuesday, February 14th – Mommy, is this lunch for me? It smells and looks amazing.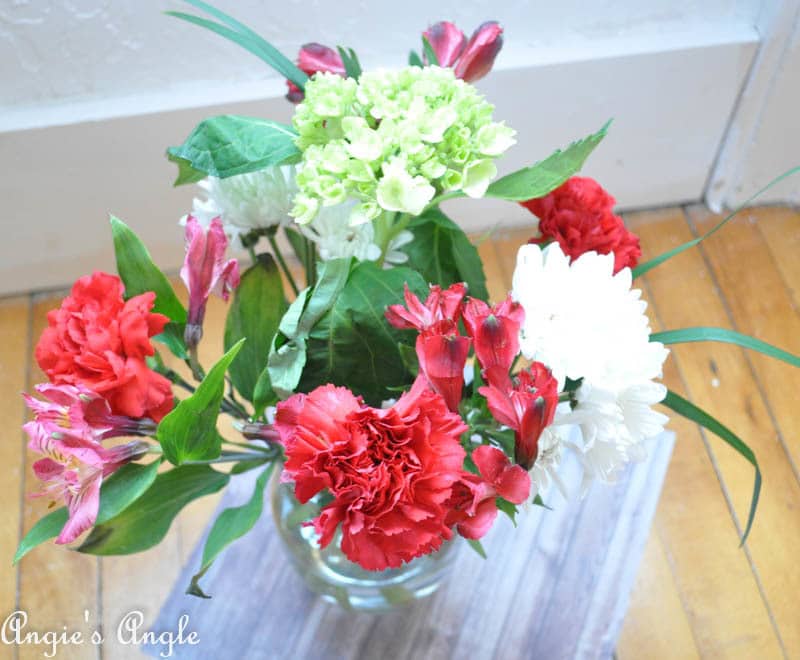 Day 46 – Wednesday, February 15th – Here we have the flowers Jason got me for Valentines Day. Also, it's one of the Dogwood Challenges for the week. The idea here was to get ten shots of a single subject and pick the one you liked the best. It was in between this one and the very first photo I took. I decided I liked the angle of this one the most.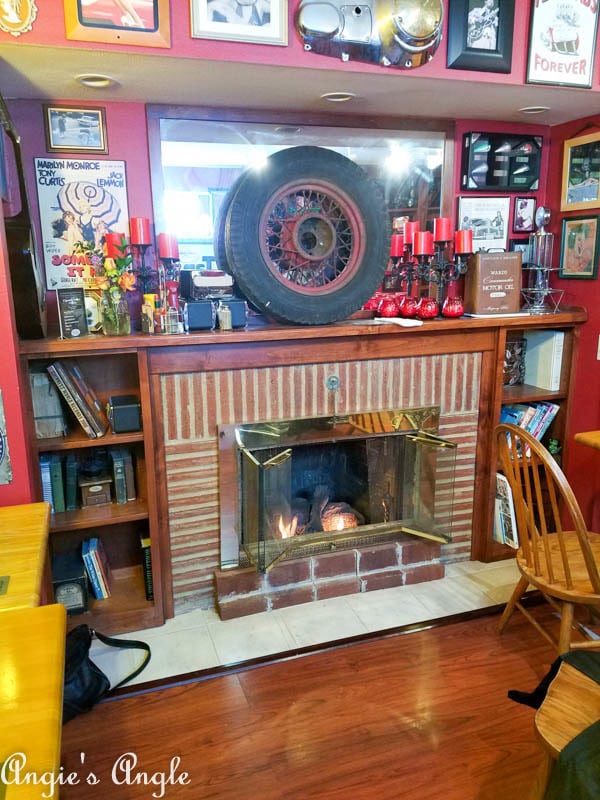 Day 47 – Thursday, February 16th – Out to dinner at Rusty Chain to discuss our food plans with Jason's cousin Chelle and Loren for our vacation! Rusty Chain is a local bar/eatery in the neighborhood that I keep meaning to fully review for the blog but haven't yet.
Day 48 – Friday, February 17th – We found this rock a few weeks back and wanted to get a photo of it before we rehide it somewhere. Needlessly to say I kept forgetting but when it was late at night and realize you hadn't got a photo yet that day you get it finally.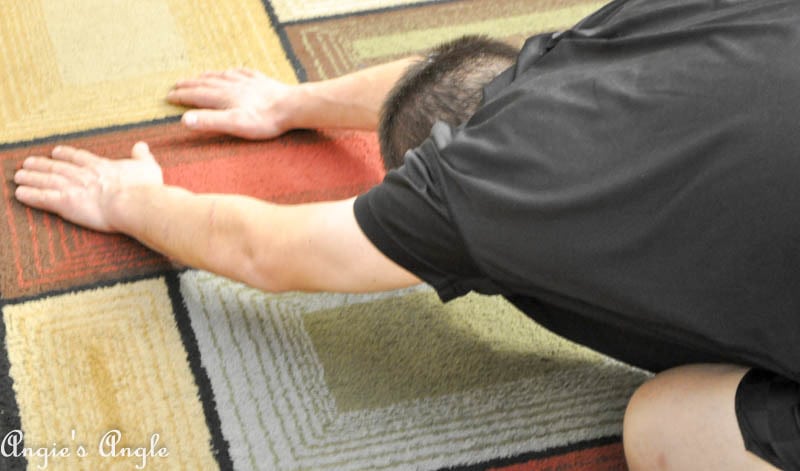 Day 49 – Saturday, February 18th – Jason and I did some yoga after we came home from soccer. Boy, did that feel good!! And I found out that may be my jam, I could totally do all but one of the ten moves I had printed out. This ended up being a perfect photo for another of the Dogwood Challenges with faceless. Telling a story without showing the face.
How was your week?
[Tweet "Catch Angie's Angle #CatchtheMoment365 for Week 7, along with #Dogwood52"]