This is a sponsored post provided by Vive Health. However, all thoughts are 100% my own. Links below may contain affiliate links which will help this blog keep running.
Close your eyes and imagine that there is no way you going to be able to bend down to put on your shoes. You could have back issues that make bending down nearly impossible or just painful. Or maybe you just have mobility issues. Or maybe even your shoes are just tight at times to slip on.
Maybe you don't have to close your eyes to imagine, maybe you are having these issues and bending to put your shoes is one of your worst nightmares. Leaving you embarrassed and hurt.
That is why I am bringing you this item to help you. It may be your new favorite life saver! No one wants to feel helpless when putting on shoes.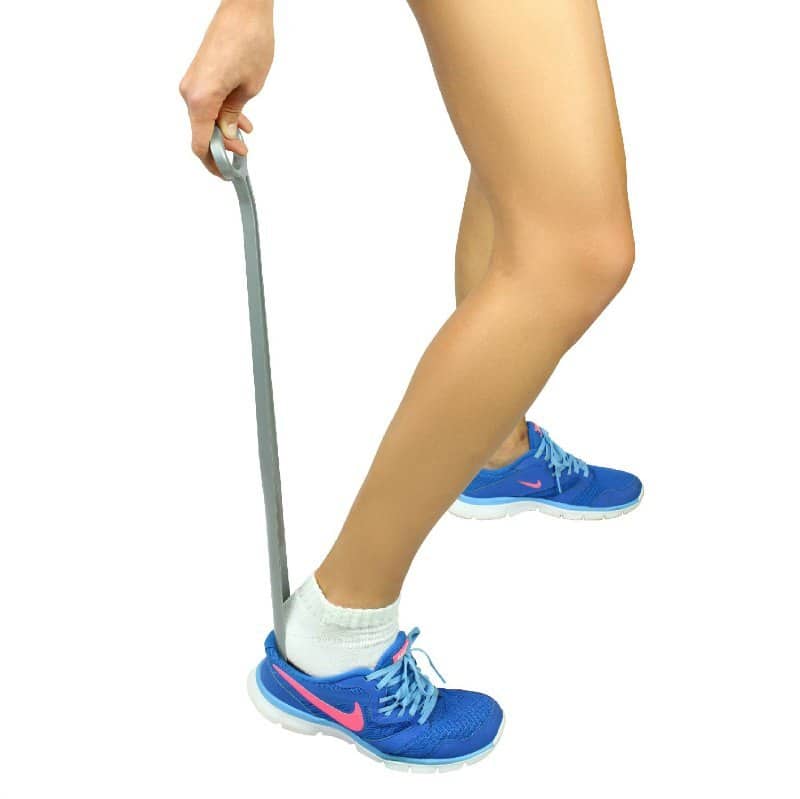 Feeling Helpless When Putting On Shoes?
Vive Health has the solution with this amazing tool so you'll never have to feel helpless when putting on shoes.
This shoe horn offered from Vive Health is made of a hard plastic while being gently curved to provide comfort and prevent damage to shoes while using. It's made with such a ultra-strong plastic that it's guaranteed not break during use. How great is that?
Also, it has this great easy to grip handle at the top so you have something to grasp with ease while slipping on those shoes.
I bet you are wondering about the length. It's 24″ in length, so you'll never have to bend to put shoes on again.
Vive Health also offers a limited lifetime warranty. If it ever breaks with normal use, Vive Health will replace or exchange it. Can you really beat that?
Do you have lower back, knee, or hip pain that makes bending painful? Feeling helpless when putting on shoes? Never fear, this shoe horn is for you!
Buy it today on Amazon – Shoe Horn by Vive Health.