Sadly, this business is no longer open. This location doesn't seem to give a business a fighting chance. I had huge hopes they'd be ones to make it.
The Rusty Chain is coming up on its year anniversary of opening up at 3100 Columbia Street in Vancouver, Washington. We actually attended a soft opening for The Rusty Chain and it sprouted our idea of doing a Local Tuesday spotlight. It's exciting to finally bring it to the surface after a year of thinking about it. With being able to spotlight local places, I am itching to hopefully gain some local traffic too. I can't wait to see where this journey takes us.
Before The Rusty Chain landed in this spot, there were several other businesses in this spot that didn't quite endure the test of time. There was a fairly successful little convenience store that was there for quite a while, I am told by my husband. But in between, there were other little cafes that just didn't grasp the space.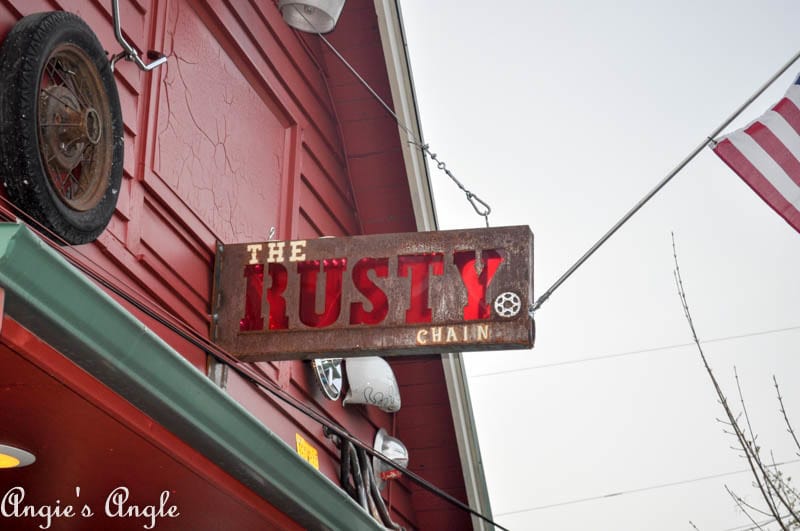 The Rusty Chain
So the question is, how to tell if the Rusty Chain is for you? Do you enjoy quiet little spots that feel like you are stepping into someone's home? Do you like food that is made fresh daily and not heavily processed? What about a space that has a bar, a family space, and outdoor seating?
Outdoor seating that happily welcomes dogs, we must mention that little fact. Roxy is quite fond of being able to go with us to dinner.
If you answered yes to any of the above, then The Rusty Chain is for you.
From Columbia, you'll see the front of the building. Through the front doors is the bar area.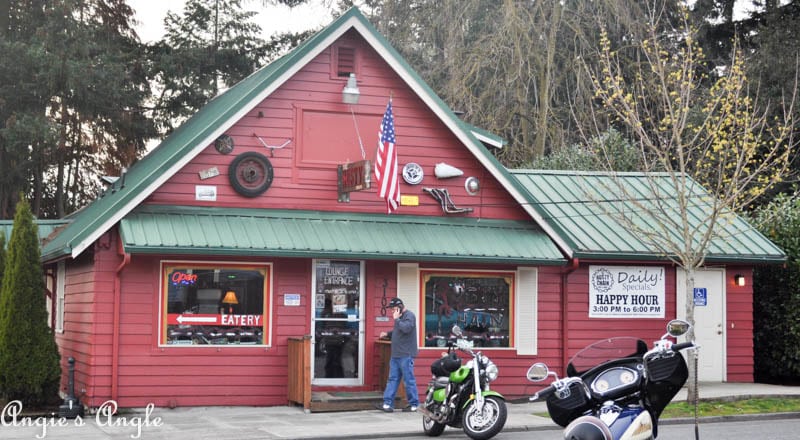 Along the side, there is another door which is the door to the family area. It's off 31st Street.
We went a week ago Monday and Monday's they only serve tacos & Sonoran Hot Dogs. Plus some Monday drink specials. In addition to that, Mondays are their Open Mic Nights 7 pm to 9 pm.
The taco choices for Mondays are shredded pork, carne asada, and chicken. Served in a softshell. My personal favorite was the carne asada tacos. Yum! My husbands were pork. All three were tasty little tacos though. So you can't go wrong with whatever option you pick or go with all three as we did.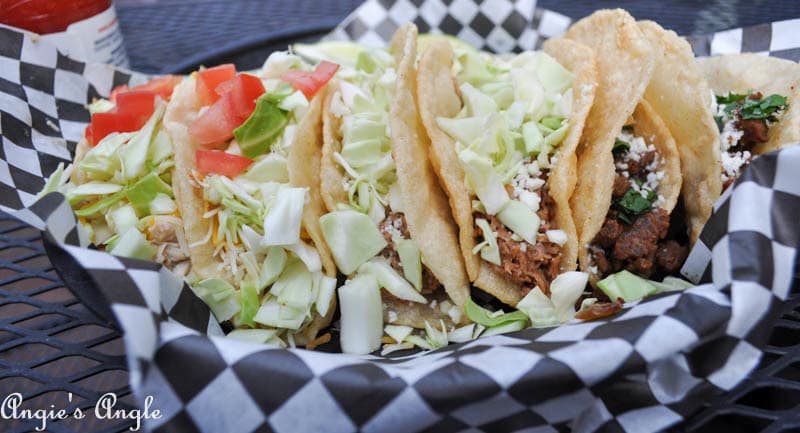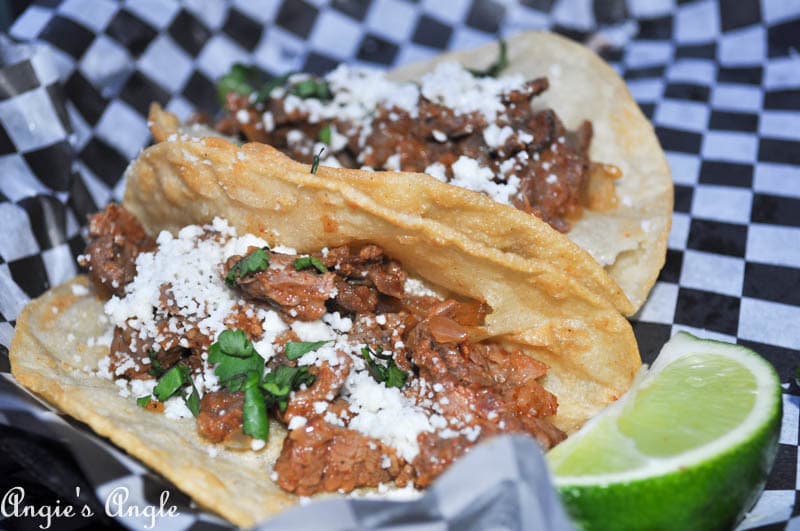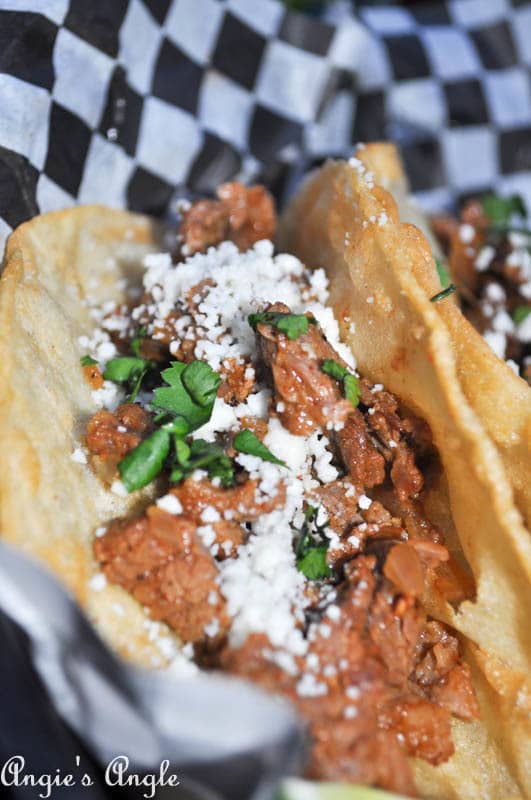 Don't they look tasty? Heading in on a Monday is an excellent idea.
The rest of the time they are open (Tuesday through Saturday) they have a wide variety menu. One of my personal favorites is the taco salad. I am positive you'd find something to your liking on the menu.
Dog-Friendly Back Deck
Since Roxy talked us into letting her go along last Monday, we sat outside and enjoyed the evening on the back deck. Roxy ended up getting countless attention because she was only somewhat happy sitting in one of the extra chairs with us.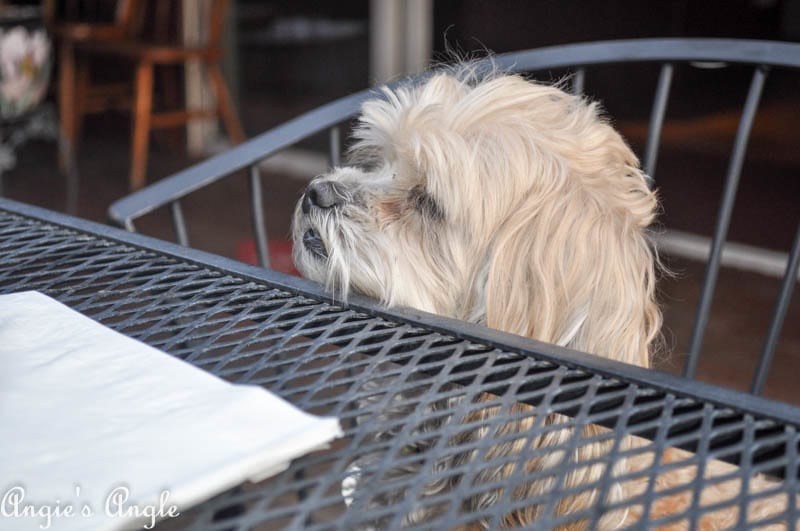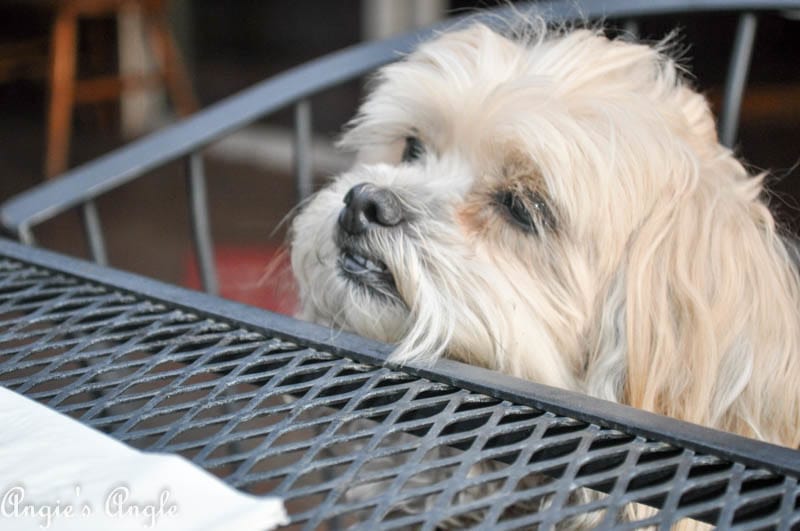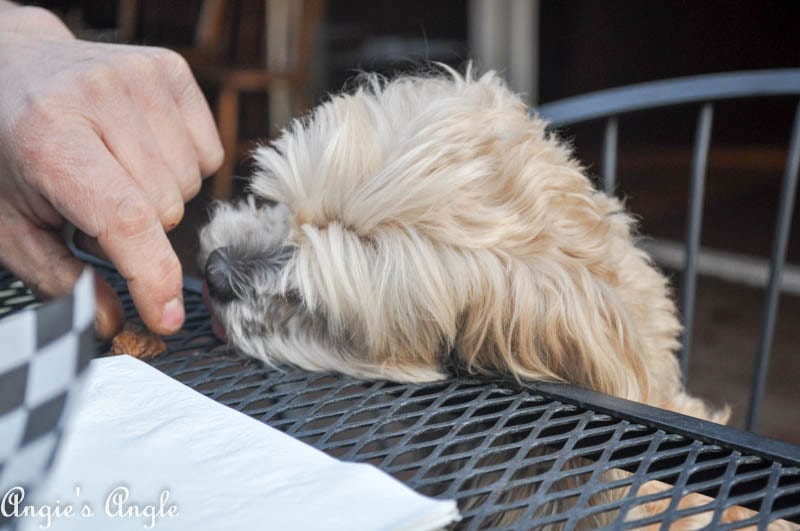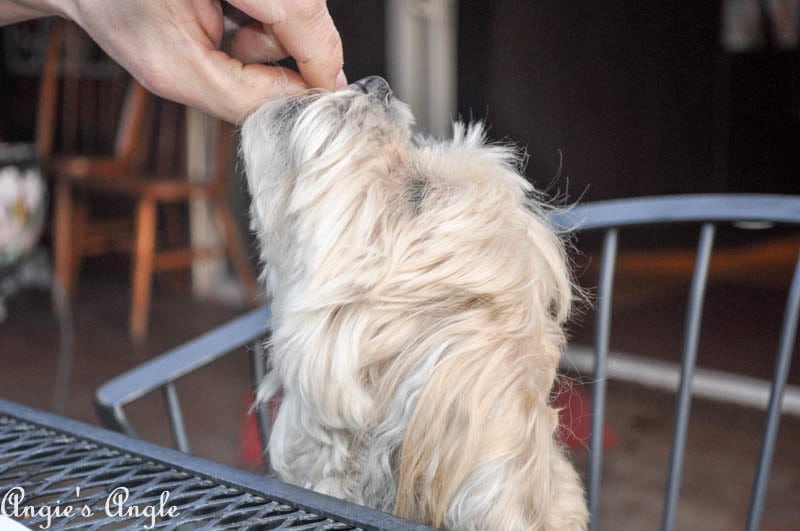 There are two fire pits for your enjoyment that the staff is more than happy to get started for you if you ask.
The back deck just seems to be getting more and more comfortable. With more seating finding its way in.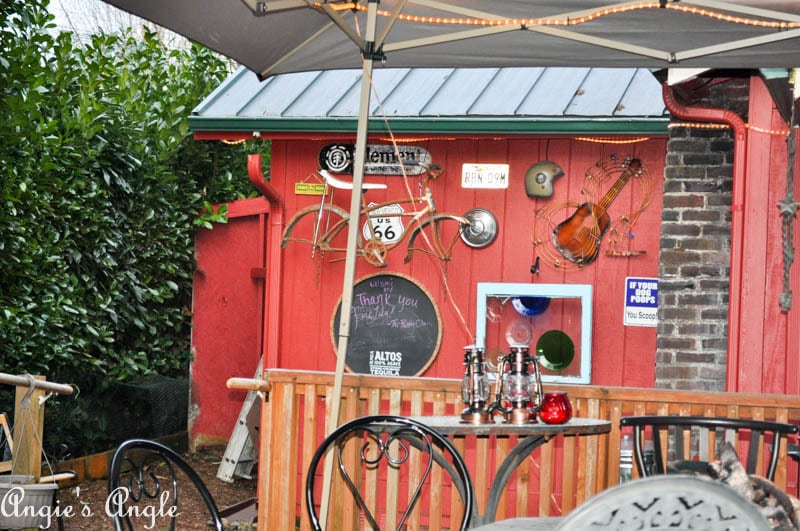 A little peek at what you'll find in the deck area. Believe me, there is more to see, so you'll have to stop in yourself and take it all in.
There is a full bar for your pleasure but if beer is your thing, they have four rotating taps for you to choose from. Plus they are always taking suggestions on what you'd like to see next.
The Rusty Chain also welcomes bands from time to time and little parties. Keep an eye on their Facebook page, The Rusty Chain, so you can see what is happening.
Most of all, if you enjoy a little space that feels like a home. The Rusty Chain is for you. Wander in the next time you get a chance.
The Rusty Chain
3100 Columbia St.
Vancouver, WA
*now closed*