We all have those places we have gone to for as long as we can remember. Somewhere we enjoy eating at it and never really changes. It's comforting. This best pizza in the PNW is one of those places for us.
Jason and his family have gone to Juliano's Pizzeria since it first started in Vancouver, Washington, June 14th, 1987. From when it was a little place with long lines to the place it's at now with a bit more space but still at times those long wait times.
Jason and I were talking to try to figure out when the first time was and we couldn't pinpoint. I do recall though the first time I was there I had a calzone and it was enough for 2 to 3! And that we went before we moved over here in 2007.
Since then though, it's been the same basic pizza pickings when we go. It is hands down some of the best pizza in the PNW, yet hasn't yet, that I know of, won the best of Clark County even though it's been nominated almost every time.
Now settle in and learn all about this little joint, you are going to crave.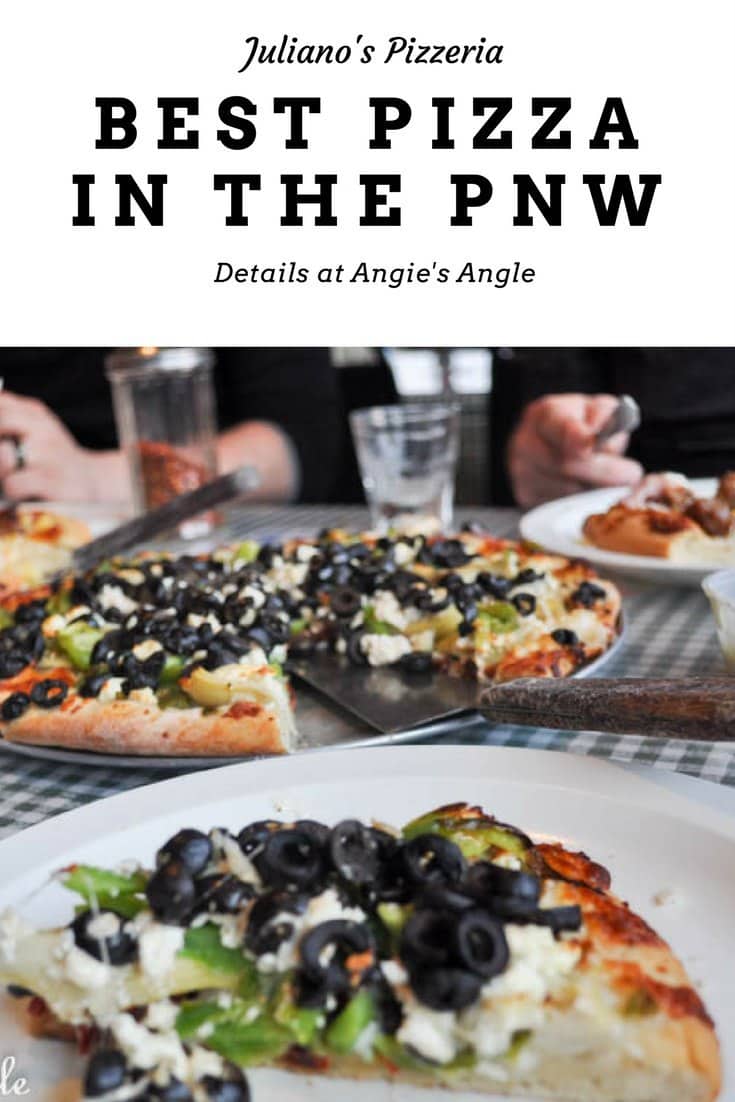 Best Pizza in the PNW
Juliano's Pizzeria located at 15606 SE Mill Plain Blvd. in Vancouver, Washington. It can be easy enough to miss because of how it's placed off of Mill Plain, but if you miss it no worries. Just turn around and head right back. Because you are not going to want to miss it!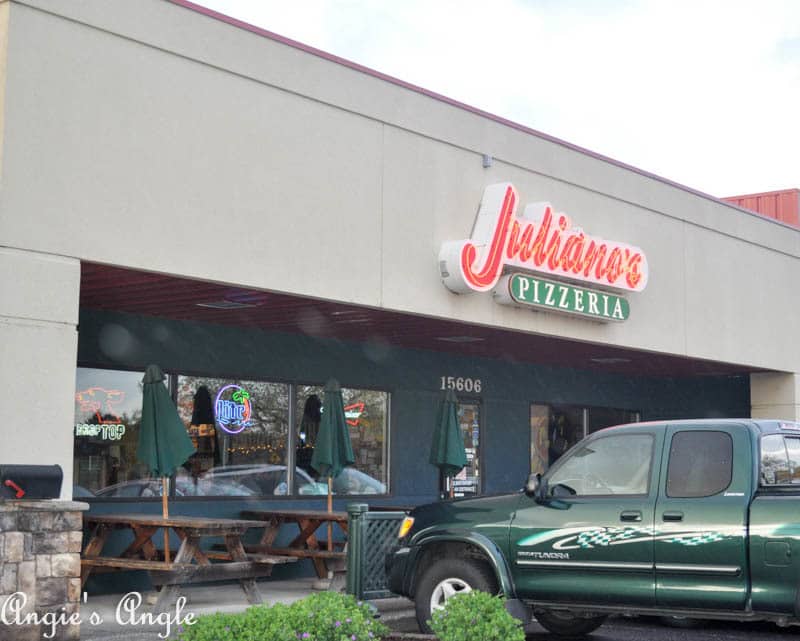 The front doors here are not actually the main doors you are going to want to go into. Off to the side with the parking are the main doors.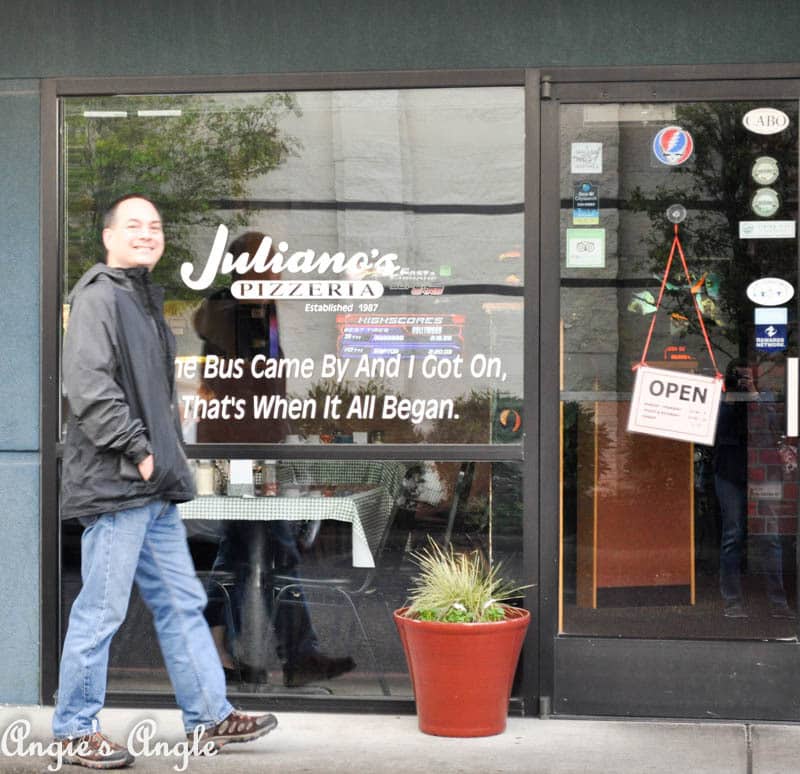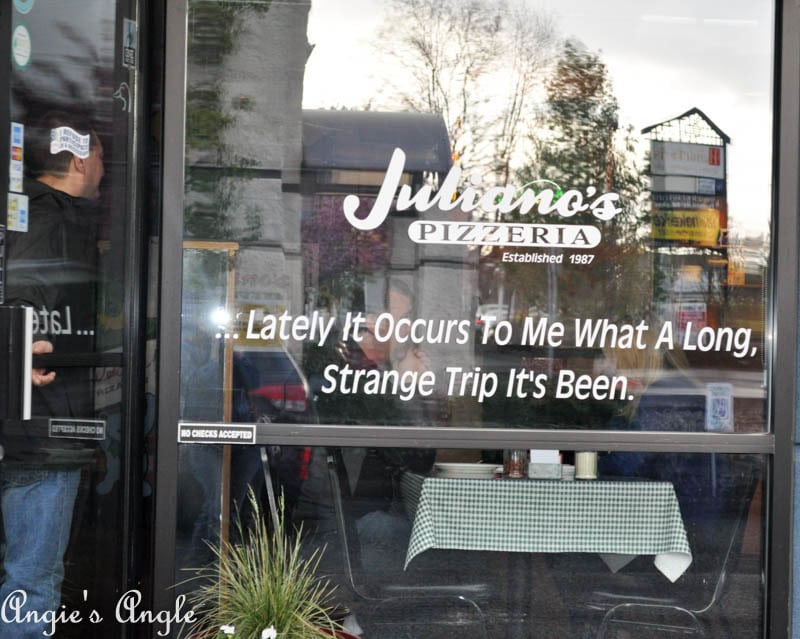 Once inside, greeted by this amazing mural and a please wait to be seated sign.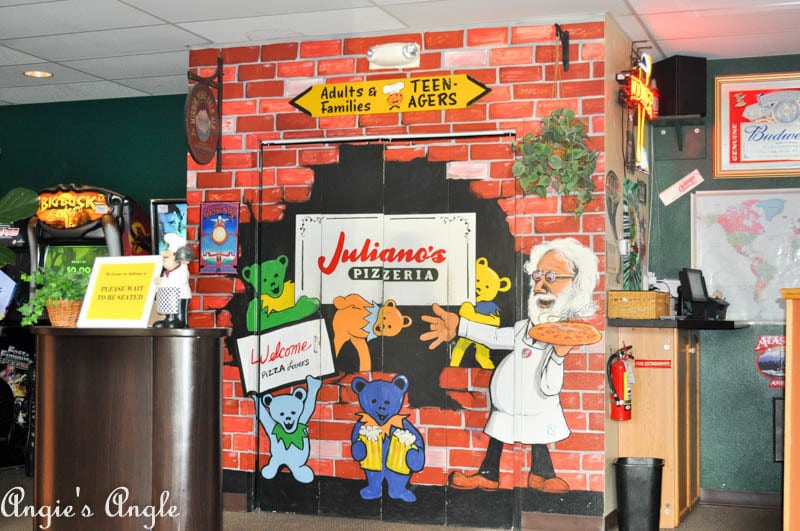 Once seated there will be a current beer tap list. They seem to have a good selection of an ever changing tap list. It addition to the printed out current tap list, the main menu will be placed at the table. There is also a back area of other selections.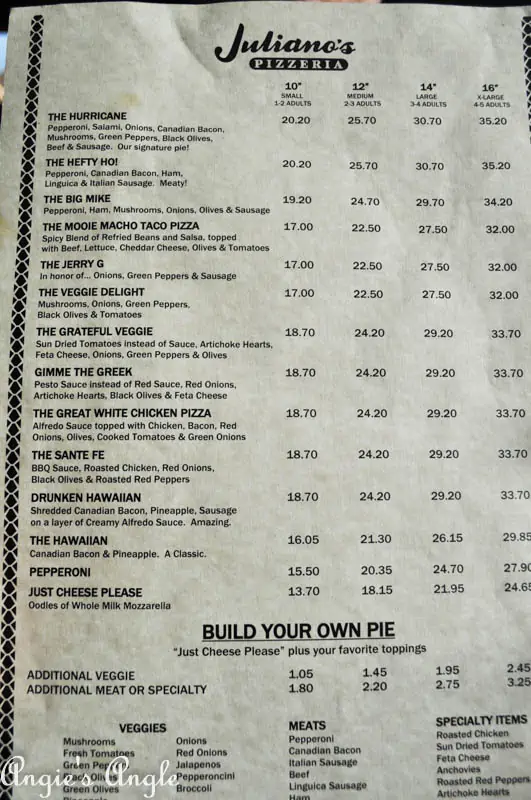 Best Pizza in the PNW
My personal favorite, of all time, is the Grateful Veggie along with some extra fresh garlic. Usually, we get a medium of that and then a large or extra-large of either the Drunken Hawaiian or The Hurricane. This time around we got our normal Grateful Veggie. Yum, Num! And the Drunken Hawaiian.
Piled high with massive amounts of toppings with a hand tossed crust. The toppings are what makes this the best pizza in the PNW! They are all fresh and never skimpy. Including their meat and vegetables. If you like garlic, ask for extra fresh garlic too. You will not regret it!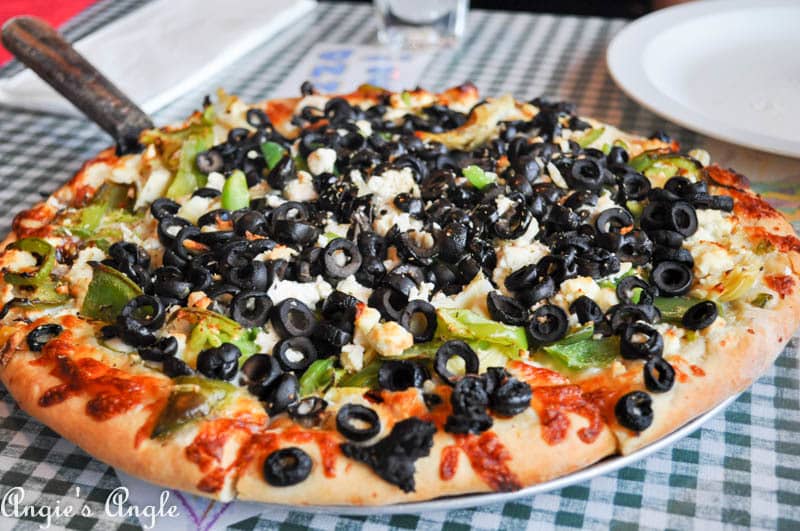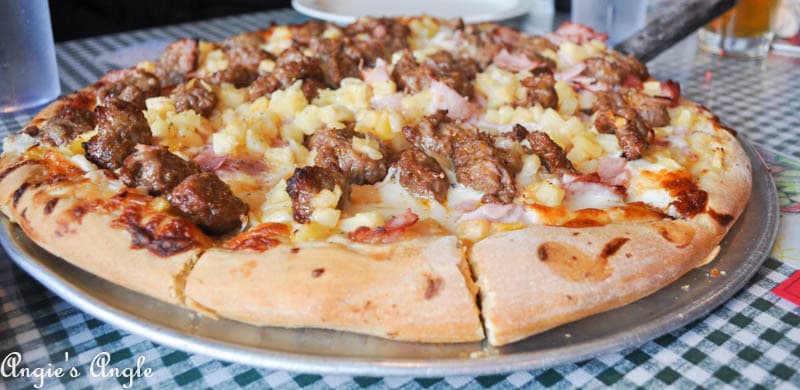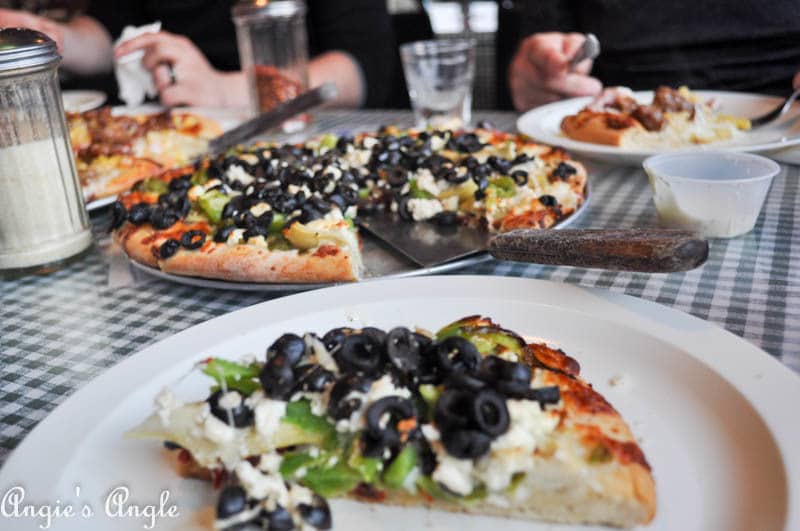 I almost forgot we also have got the salad. Which anymore we get to start our meal, which is no string bean either.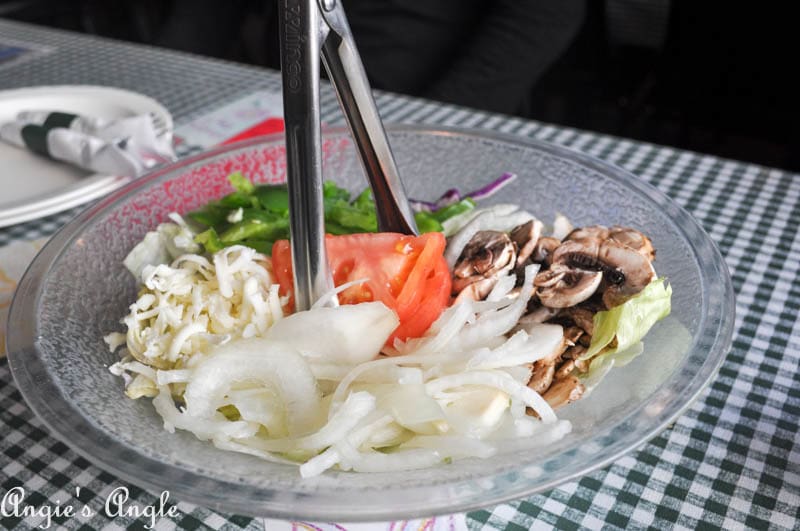 By the way, if you are curious you are going to only need one to two slices of this pizza to fill you up. Come in groups and still going to have plenty to take home for lunches. Their pizzas are super filling while also being super tasty!
So next time you are craving pizza and good pizza. Take a trip down over to Juliano's Pizzeria and be greeted with one of the best pizzas in the PNW!
What would the pizza from the menu above be your pick next time you are in? I'd love to hear!
Juliano's Pizzeria
15606 SE Mill Plain Blvd.
Vancouver, WA