Yes, you are seeing this right. Am getting this 2017 Catch the Moment 365 Week 26 up on my old day I used to get it up. Was thinking with Tuesday being the 4th of July, it would make more sense to try and get it up before. Quickly found a photo for Saturday and am getting this all set up Saturday evening for tomorrow. Yay!
Looking back on this last week, there wasn't a whole lot that went on after the first few days. Jason had his oral surgery on his one tooth, Monday. He was really only down a few hours. Which was nice, since he took Tuesday off too in case he was feeling yucky. Tuesday morning we went for his anniversary thing for Al Angelo and I had to drive because he wasn't supposed to drive 24 hours after the IV. If you follow me on Instagram, here, you'll see I enjoyed a nice little breakfast.
After those first few days, it became the Roxy show because I couldn't think to get other interesting photos. Thursday I was super sick, so I pretty giddy to get the one I did.
Without further ado, a look at a single photo from each day last week.
2017 Catch the Moment 365 Week 26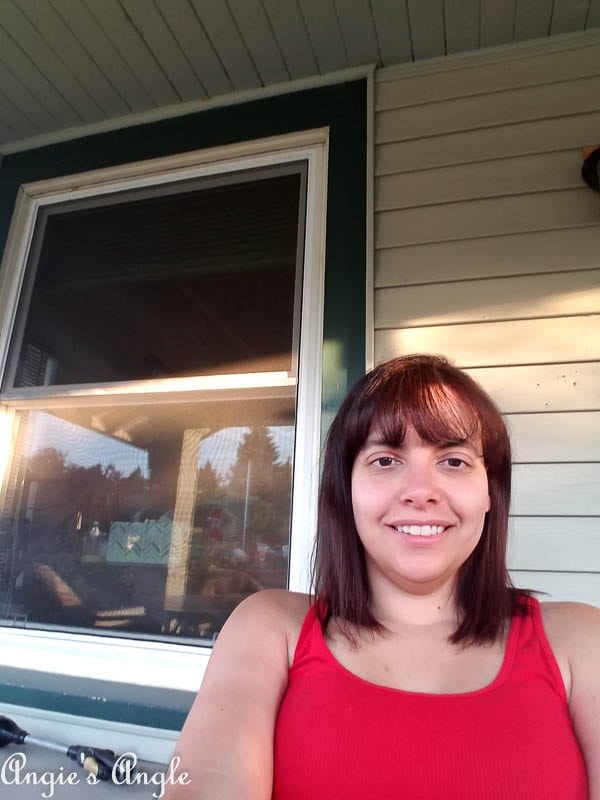 Day 176 – Sunday, June 25th – Am not a huge fan of this photo of myself but it was all I got this day. It was finally cool outside after a couple days of close to 100 degrees. I was sitting outside reading while trying to ignore Jason watching the Portland Timbers play.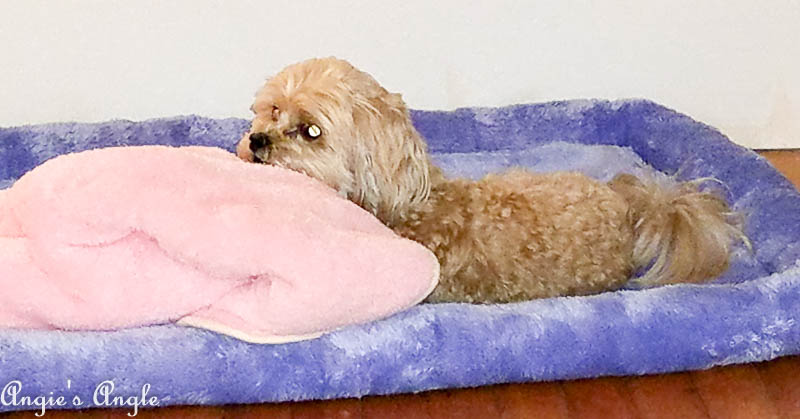 Day 177 – Monday, June 26th – Happened to think to catch Roxy playing her bed we won her. She only rarely goes to dash in that one. But when she does, it's super cute.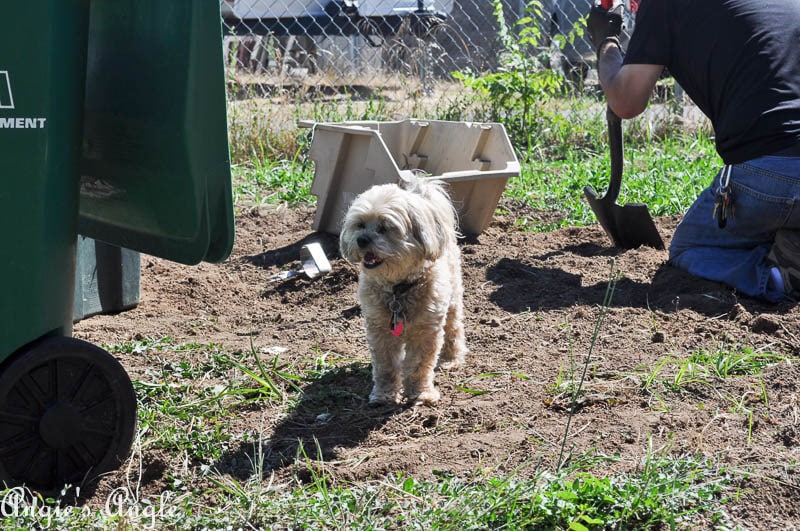 Day 178 – Tuesday, June 27th – After Jason's anniversary recognition for Al Angelo, we decided to work on the garden again finally. Roxy was happy to supervise but wouldn't pull weeds too.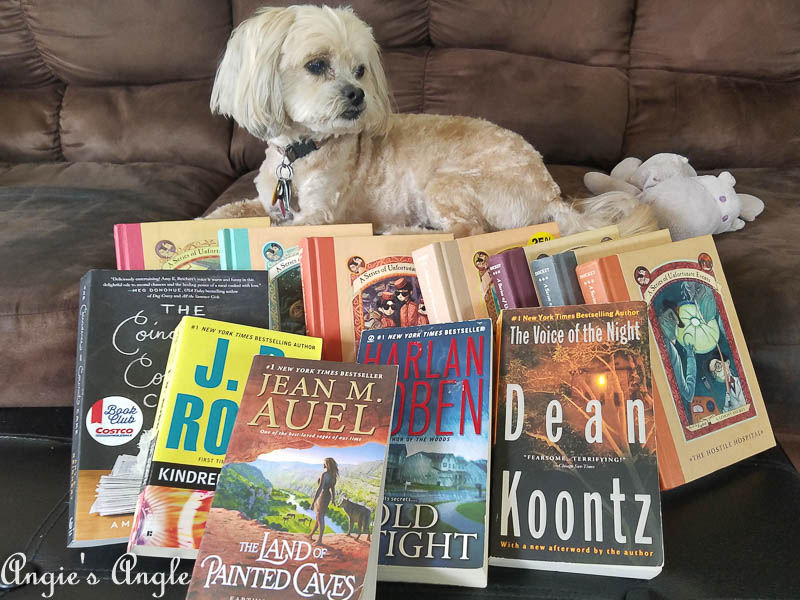 Day 179 – Wednesday, June 28th – While Roxy was getting groomed at Bobby's Bubbles, I roamed the Goodwill just up the road and walked away with more books than I intended. Several of them were ones I needed though, which was a huge score for me.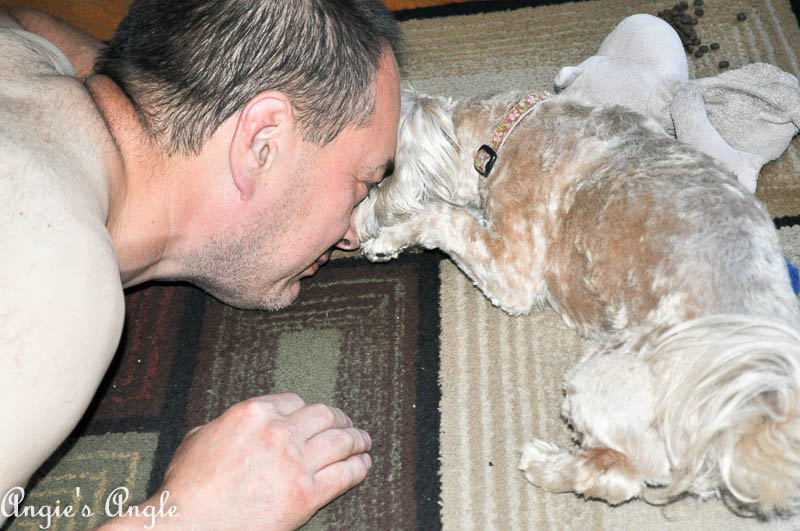 Day 180 – Thursday, June 29th – The day I was pretty darn sick and was pleased I thought to grab the camera for this that evening.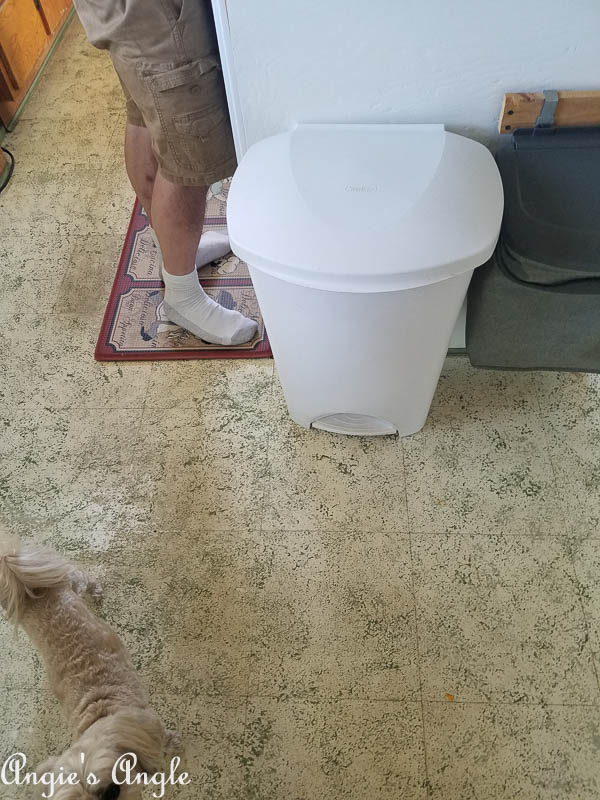 Day 181 – Friday, June 30th – This photo is nothing to really look at but had to laugh and share it. I was waiting for Jason to take my photo for my All About Me Friday post on Instagram, here. My phone kept taking photos randomly while it waited and this one captured Roxy.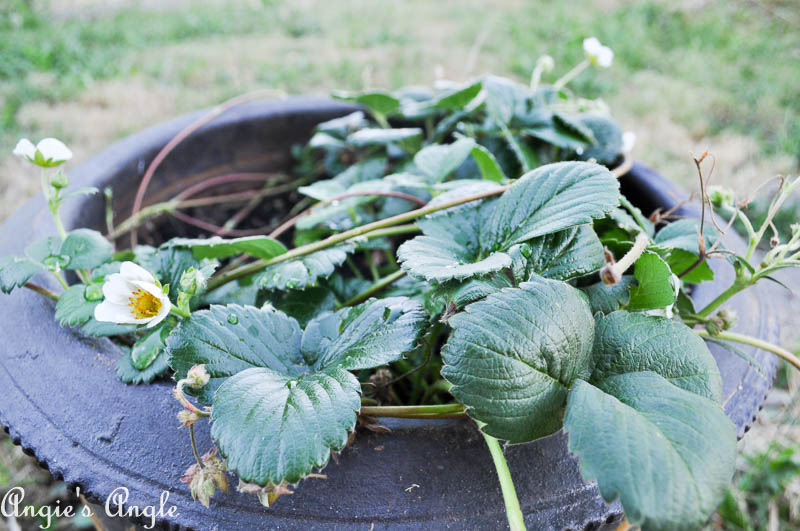 Day 182 – Saturday, July 1st – I posted on Instagram a week or so ago these strawberry plants. We replanted them into this from our yard because the squirrels made several bunches grow in our yard. They seem to be growing well and hopefully, we'll have some more strawberries from it.
How was your week?