Terribly late I know. You may all laugh and point at being so terribly late on this weeks 2017 Catch the Moment 365 Week 29. And there is really no one to blame or any good excuse to give you. Being completely unmotivated and lazy has been the case lately. The funky vibes have me and I can't seem to lose them.
As for this last week of photos. It was a nice week, for the most part. Sunday we had a little BBQ which prompted us to wanting to a host a bigger one later this summer. Monday was another eye appointment for Jason where they found what was likely a very small tear in his retina. Which led him having to get shot with a laser that really hurt and was blinding. Tuesday I headed out to the Ulta Salon for my long over due cut & dye. Which you may have seen on my Instagram Stories.
After that, you have your average boring week. With me feeling off and unsettled. Saturday rounded out the week with us heading out to a Portland Thorns game. Which we won from the DogPaw events to help save the Clark County Washington Dog Parks.
2017 Catch the Moment 365 Week 29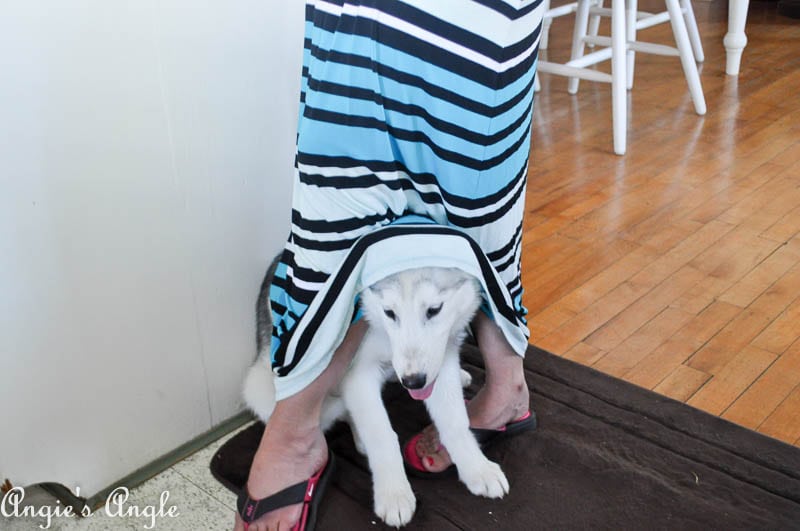 Day 197 – Sunday, July 16th – Sweet little Lola. Friends we had over for our little BBQ brought their new little pup. Who enjoyed romping the fenced in yard and exploring our house. Wanting to play with Roxy and Roxy being a grumpy old lady which isn't like her. Here Lola is hiding from Roxy and thought my dress made the perfect spot. Love her!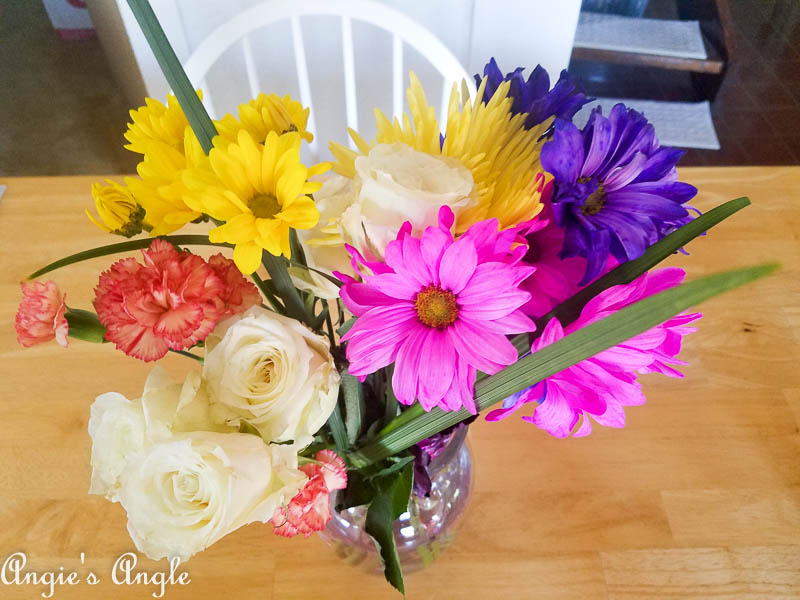 Day 198 – Monday, July 17th – After Jason's eye appointment we stopped at Fred Meyer for a couple things. Ran across these flowers on clearance and I couldn't resist adding a little color to my table.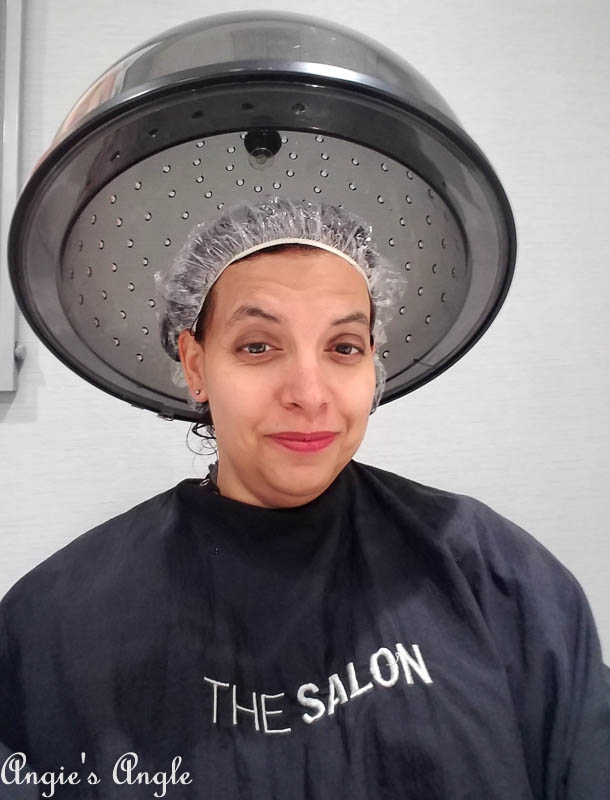 Day 199 – Tuesday, July 18th – Letting the specialized conditioner set in while at the Ulta Salon. This was part of the Instastory. Exciting stuff right here!! haha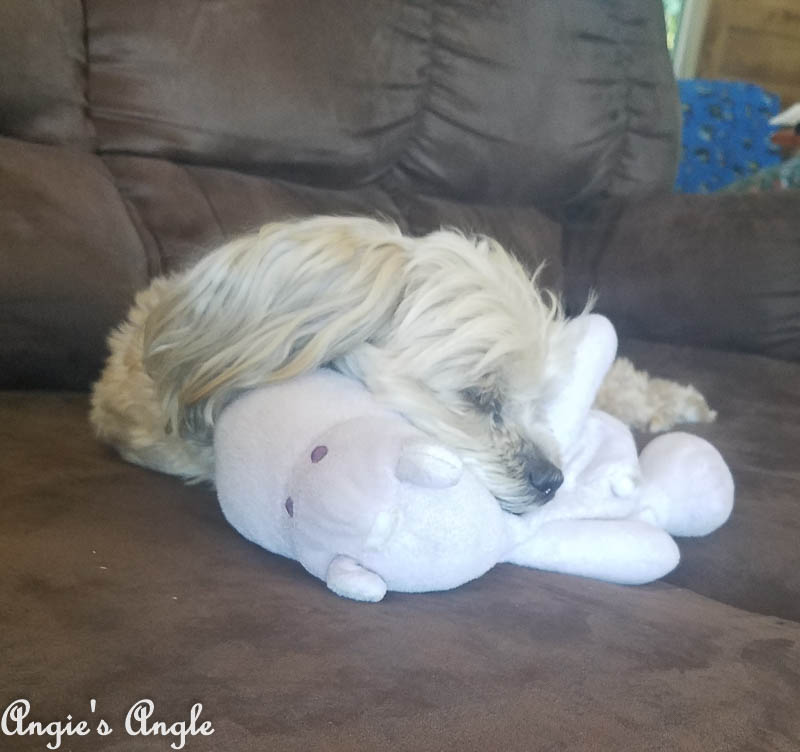 Day 200 – Wednesday, July 18th – I washed Roxy's favorite baby, Hippo. I showed it to her after it got out of the dryer and this was the end result. Oh, the love. Oh, my heart.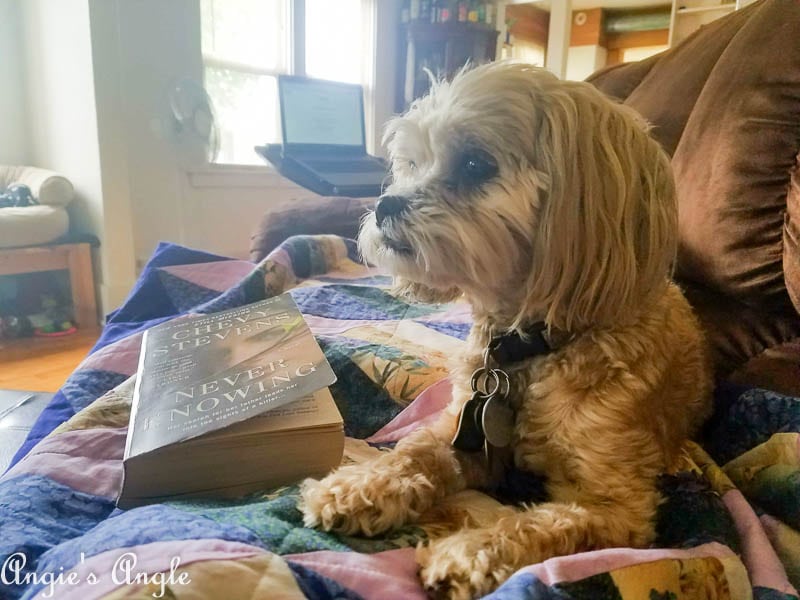 Day 201 – Thursday, July 19th – Was feeling super off and just decided it was time to lay down and read. The tv was even off.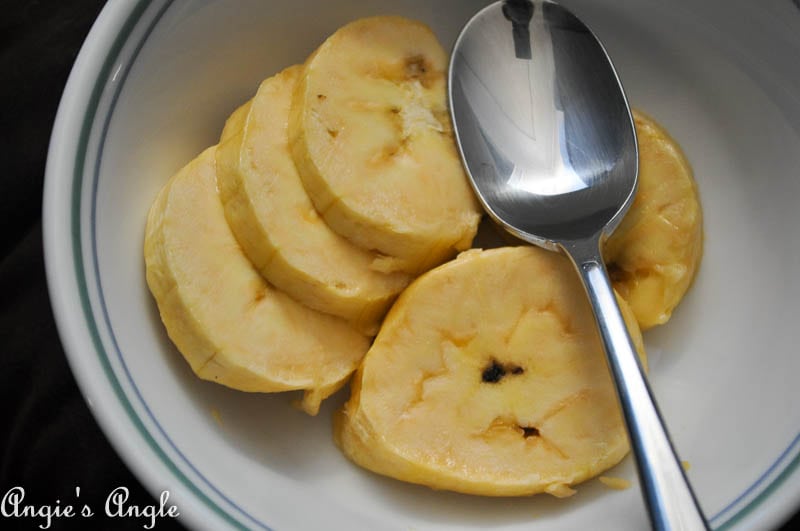 Day 202 – Friday, July 20th – We have seen these in the store time and time again. Finally decided to try one out. Was told to get it almost brown to eat it raw like this. Was tasty, slightly different than a banana. I think this was the plantain.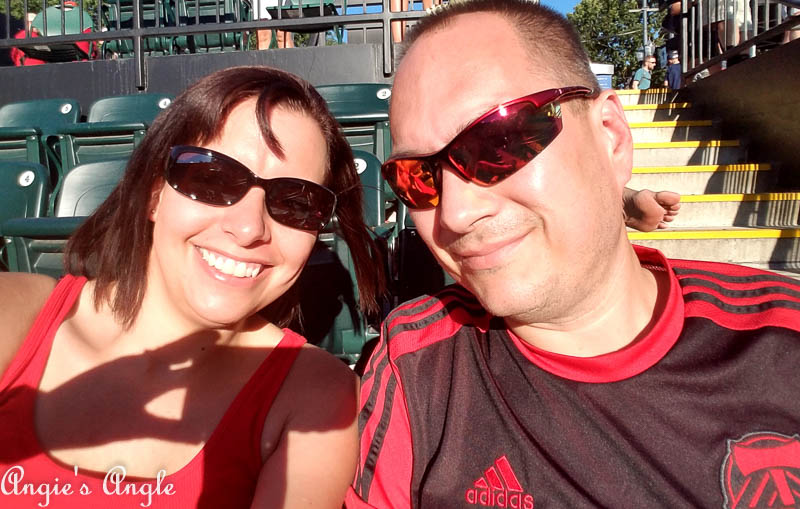 Day 203 – Saturday, July 21st – We had great seats for the Portland Thorns game. At the beginning, though the sun was blinding. I got a picture with the sun in our face and another later when it wasn't. Which you may have seen on Instagram. I could care less about the actual game but enjoy people watching and experiencing the event.
How was your week?