First, know this is getting up much later than I prefer it too. But at least it's getting up now. I had the thought of waiting to post this 2017 Catch the Moment 365 Week 35 with next week's posting. In the end, though I decided I much prefer weeks being by themselves if I can get it done that way though.
This last week was a lot of prep for our yard sale, that we had this last Sunday and Monday – so not part of this week's photos. Along with two birthdays for soccer, which I made treats for. Was just a little stressful last week.
So this week, thus far, I have just been trying to recoup – hence getting this up so late. Plus we have had ash and smoke around here that has left me a little exhausted and with a headache. It all has just left me very listless – plus I had another birthday treat to make up for this week.
Without further ado though, this last week of photos.
2017 Catch the Moment 365 Week 35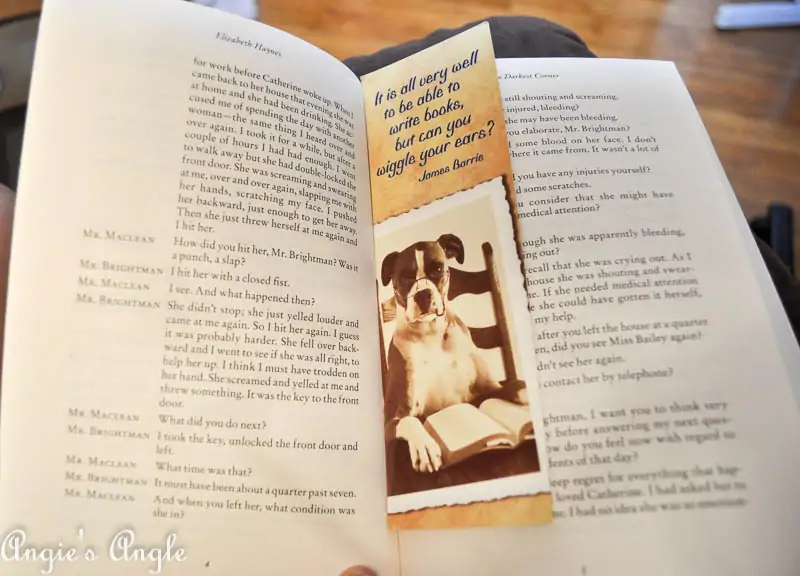 Day 239 – Sunday, August 27th – Just a little reading in my new book.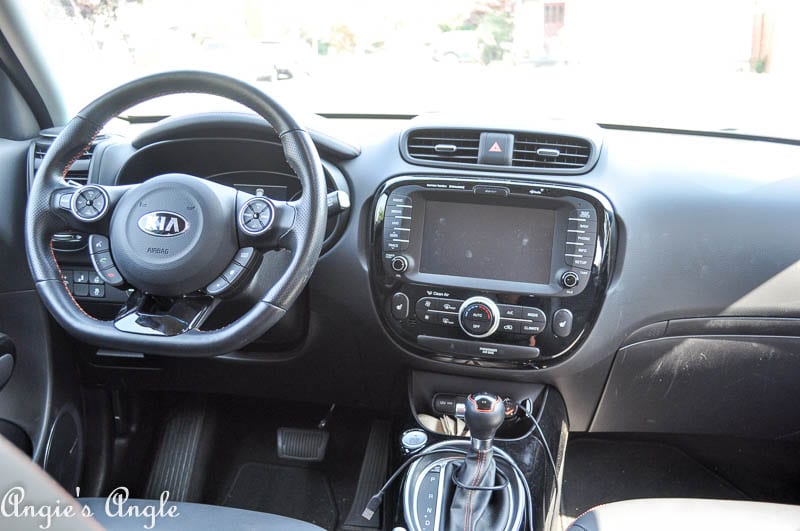 Day 240 – Monday, August 28th – A peek of the front inside of the Kia Soul. Last week I shared with you all how we took the Kia Soul Turbo camping. Next week I'll be taking you through some of the regular errands with it and some more nitty-gritty details.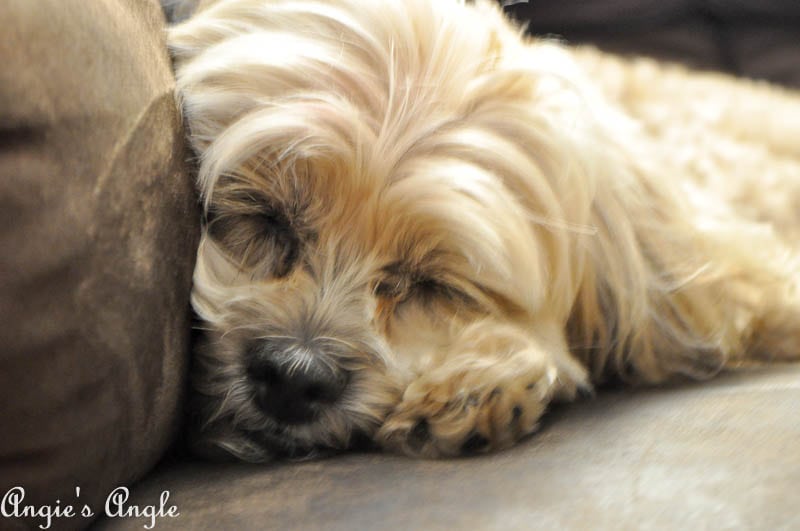 Day 241 – Tuesday, August 29th – When it's late at night and you almost forgot to take a photo that day. You, of course, get your big girl camera with the Speedlight on and get a shot of your baby girl.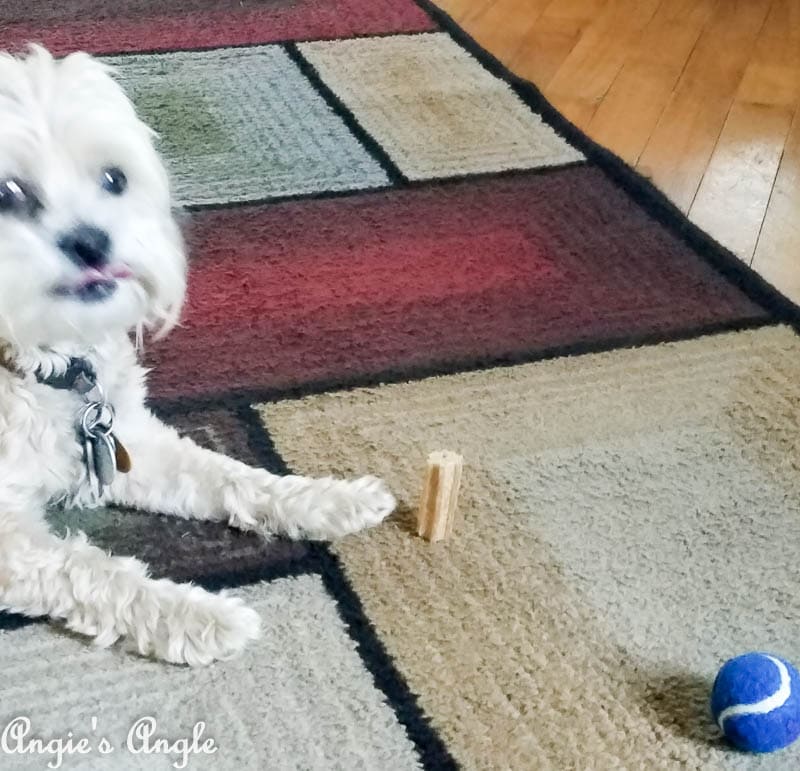 Day 242 – Wednesday, August 30th – Roxy has been setting her dental bones like that after she gets them. Cracks me up and I had to get a photo. She is blurry but I had to use this one because of her tongue sticking out.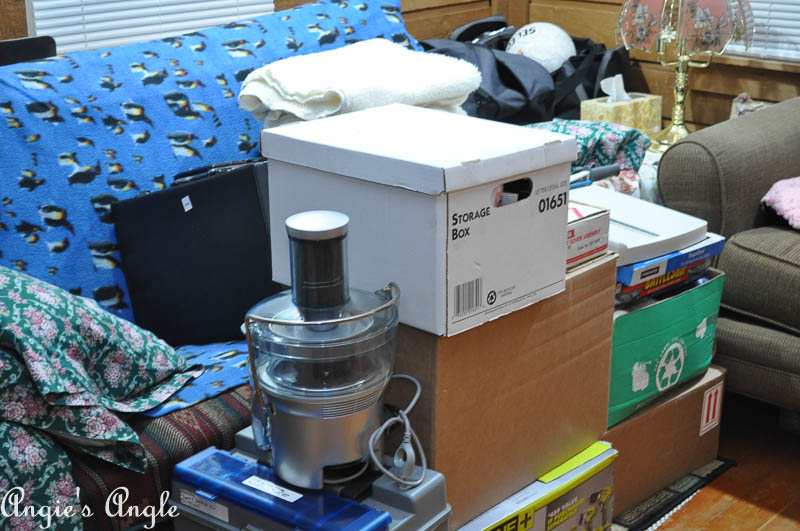 Day 243 – Thursday, August 31st – Started to price things for the yard sale. This part of the first day of pricing set in the second living room. Just a very small part of what we ended up with.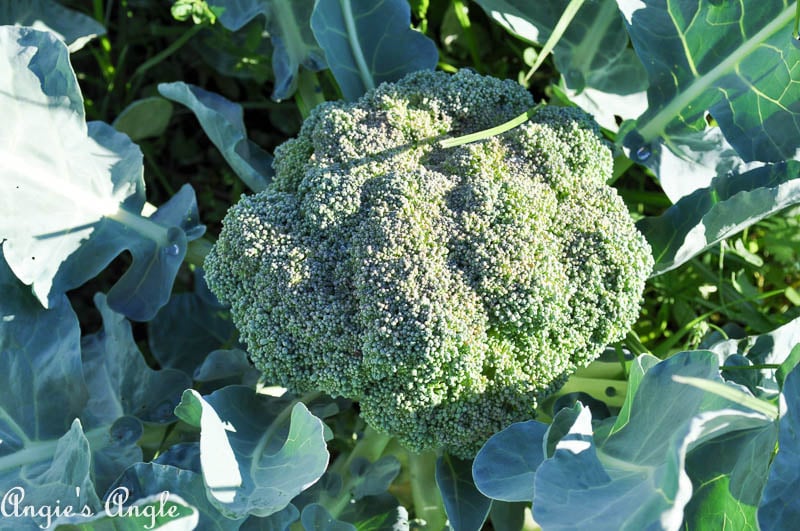 Day 244 – Friday, September 1st – Pretty little broccoli in our garden.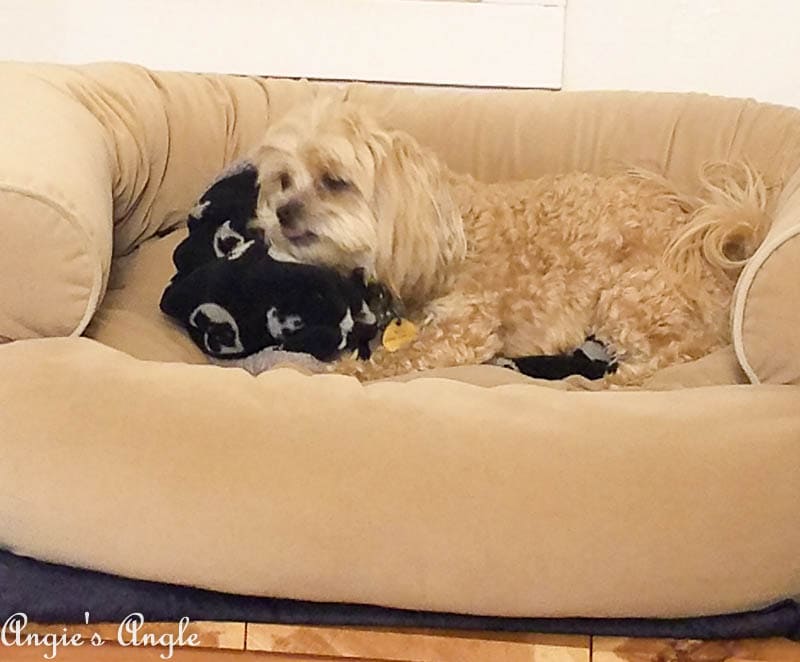 Day 245 – Saturday, September 2nd – Roxy was digging out in her bed. I tried to get a video of it for InstaStories but she, of course, stopped as soon as she saw me doing it.
How was your week?