I received Swagbucks for posting about this promotion. If you join Swagbucks with any of the links provided below, you'll become my referral and I'll earn while you earn.
I post about Swagbucks a lot around. Yes, I get paid to do so. But, I wouldn't post it as often as I do if I didn't use it myself on a daily basis and get a lot of out it. My husband and I both use it daily and get our daily goal. Cashing out at least $25 a month, quite often more than that.
Swagbucks is so easy to use and you can be earning in no time at all. Check out the details below for the September referral with Swagbucks.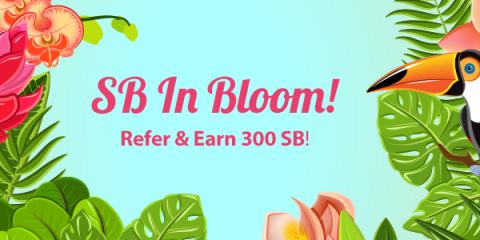 September Referral with Swagbucks
All throughout September, you can earn big bonuses at Swagbucks, a rewards site where you earn points (called SB) for things you're probably doing online already, like searching, watching videos, discovering deals, and taking surveys. Then you take those points and exchange them for gift cards to places like Amazon, Starbucks, Walmart, Target, or PayPal cash.
When you sign up through me this month, you can earn a $3 bonus! Here's how:
2. Earn 300 SB total before 10/1/17. You'll get a $3 (300 SB) bonus for it!
3. That's it. It's super easy, and Swagbucks is for real. I use it myself along with my husband. As mentioned above in the introduction, we use it on a daily basis. Cashing out at least $25 Amazon a month. Quite often we cash out for more than that. Me PayPal and Jason more Amazon. Just get your daily goal each day and you'll be on your way to earning with ease.
FYI – the first gift card a month of $25 is always discounted for 2200 instead of the regular 2500. So that first gift card is a breeze to get. Join Swagbucks today, you will not regret it in the least!