Post below may contain affiliate links. If you buy through the links provided, I may get a kickback for you doing so at no extra cost to you.
Beauty products haven't been mentioned much around here lately. It's not for the lack of still loving all things beauty, just lack ideas. With that being said, I thought it could be fun and maybe even informative for you for me to list out my 2017 Fall Beauty Faves.
Each season, there will be a little wrap up of what I am loving for the season when it comes to beauty products. I thought about doing it each month but let's be honest, I don't get new products that much. So each season would be a perfect amount I think. Will this work for you all? Or would you rather see this type of roundup around more often? Please let me know what you are thinking. It's ever helpful when you give me your input on what you'd like to see and how often.
Now for a bit of a peek into a few of my 2017 Fall Beauty Faves.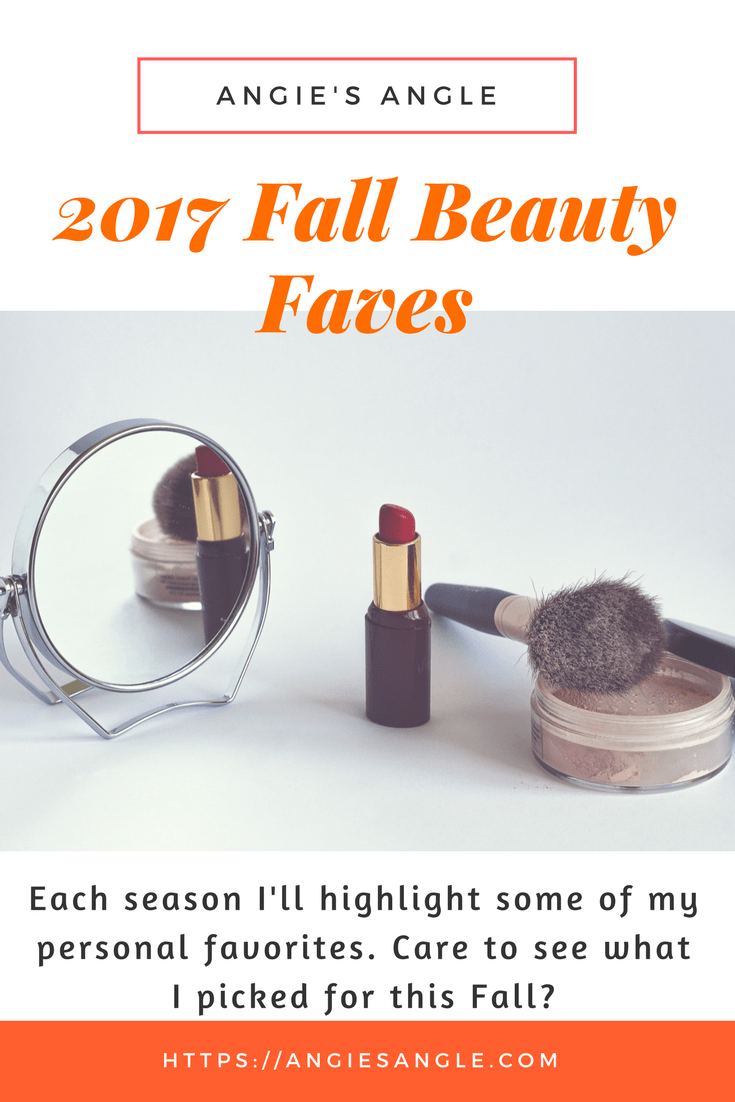 2017 Fall Beauty Faves