Links provided below would give me a Stitch Fix credit to be able to buy another Stitch Fix box earlier than later.
Honestly, I am not big on clothes. I like finding cute clothes to wear but I in no way follow trends. Nor do I really care if others really like what I am wearing. First for me comes comfort. After that, of course, I want to look cute and put together.
The idea behind Stitch Fix though as always intrigued me. Curious about what they'd pick for me out of my Pinterest boards and the surveys I take for it. It's a rare treat for me to get a box. Usually, it's a Birthday splurge.
This last year was no different. I had it delivered just shortly before my Birthday, September 24th. I asked for dresses, flannel shirts, and hopefully a big cross shoulder bag that would fit my DSLR camera and hopefully a book. The box came and I did an unboxing on InstaStories. My first unboxing. It wasn't great but it gets me comfortable and knowing what I need to do next time. Which is why you should watch my InstaStories, you never know what I am going to try next. My way of slowly trying new things that only stay for 24 hours.
Now, I don't have the style card to tell you what the name of these items are nor the prices. I was a bad, dumb blogger that accidentally recycled the card. Not even thinking that I should have it if I wanted to do a blog post. But if you like any of the items, I am sure you can save them to your Pinterest and Stitch Fix would know what it was.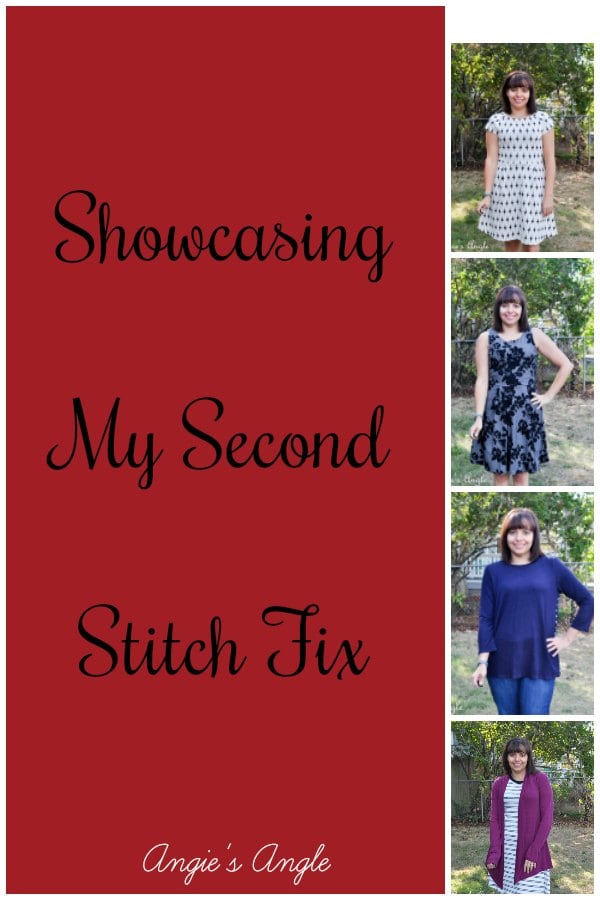 Showcasing My Second Stitch Fix
Now usually, Jason takes my photos for me on things like this. But with his broken hand that wasn't happening, so I had to set up the tripod and figure out the right angle and spot to get the photos I needed/wanted. Turned out fairly decent anyway but without question took longer than it would have normally.
I completely forgot to take a photo of the 5th item I received. Which was the crossbody I requested but was way too small. So back into the box it went right away and truly forgot about it.
Dress One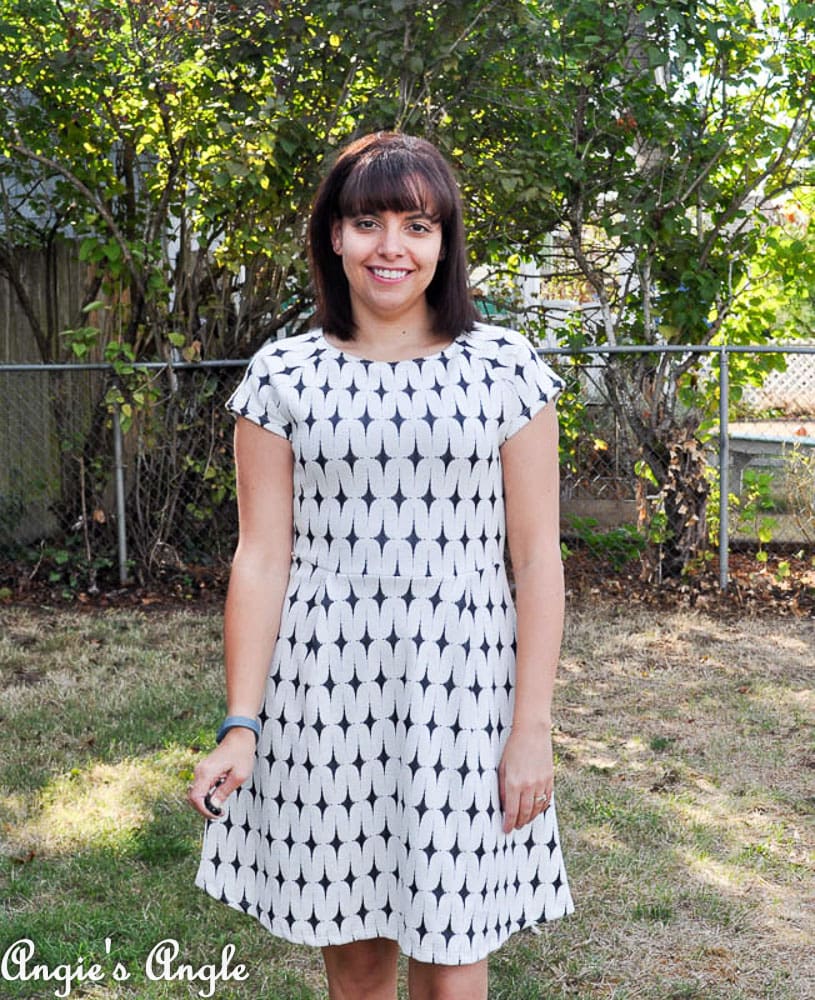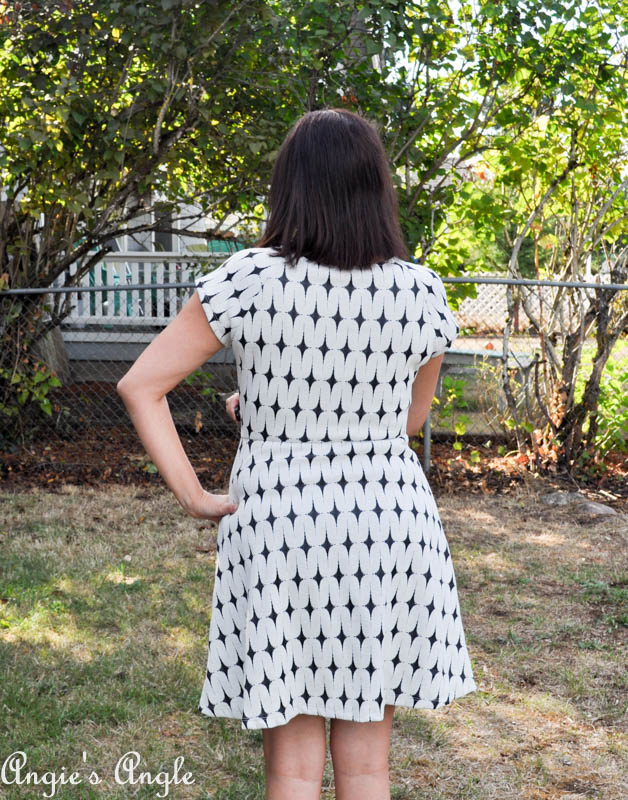 Now when I first pulled this out of the box. I did not like this pattern AT ALL. It wasn't me and just felt I wasn't going to like this dress at all. But once I put it on, I loved it. Comfortable and cute, my two requirements. YES!
Without a question, I kept this dress. I even have worn out on a regular day and it just needs pockets and it would be even more perfect.
This is a medium, which fit perfectly.
Dress Two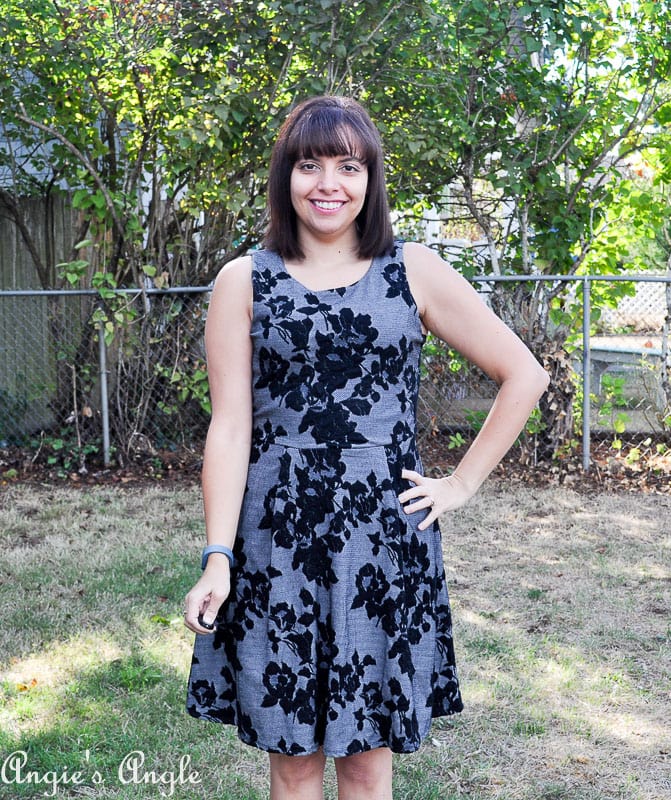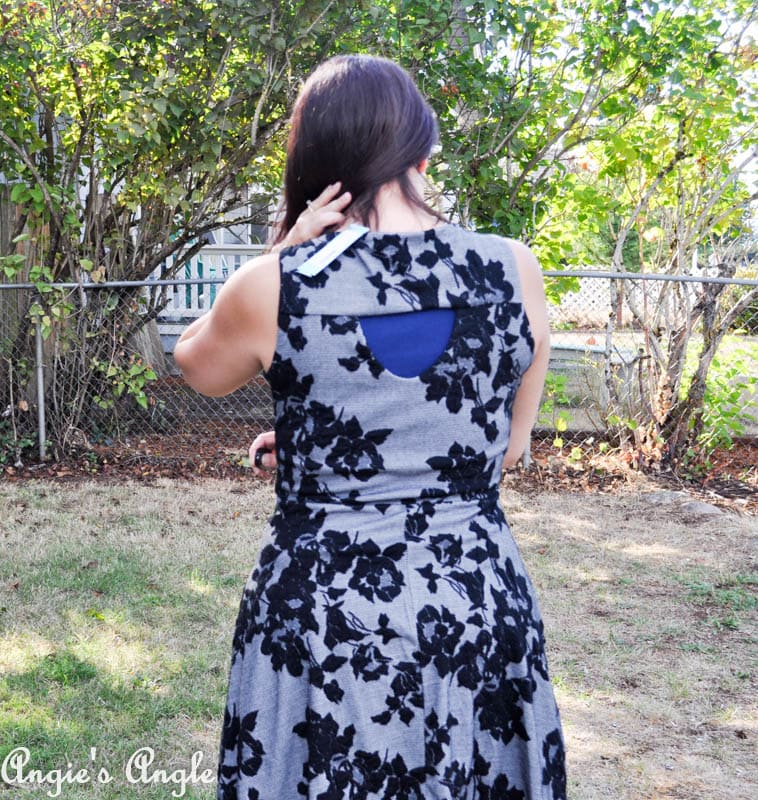 I fell for this dress as soon as I pulled it out. The material/pattern just called me in. When I put it on for this photo shoot, I fell even more. Don't mind seeing my tank top in the back there, was trying to show the pattern.
I kept this dress but it exchanged it for a small instead of the medium I received.
Shirt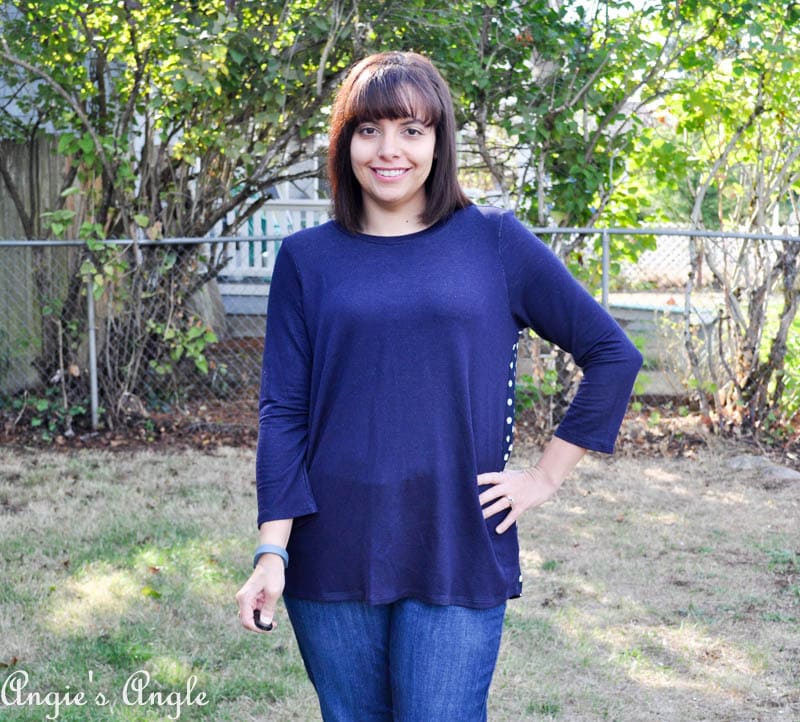 Wasn't a fan of this shirt right from the start either. It wasn't really my style. My first thoughts pretty much matched when I went to do this photo shoot.
The shirt itself was soft and comfortable. But I wasn't a fan of the back nor where the sleeves ended on it. So this for me was a no and got shipped back.
This was a medium.
Cardigan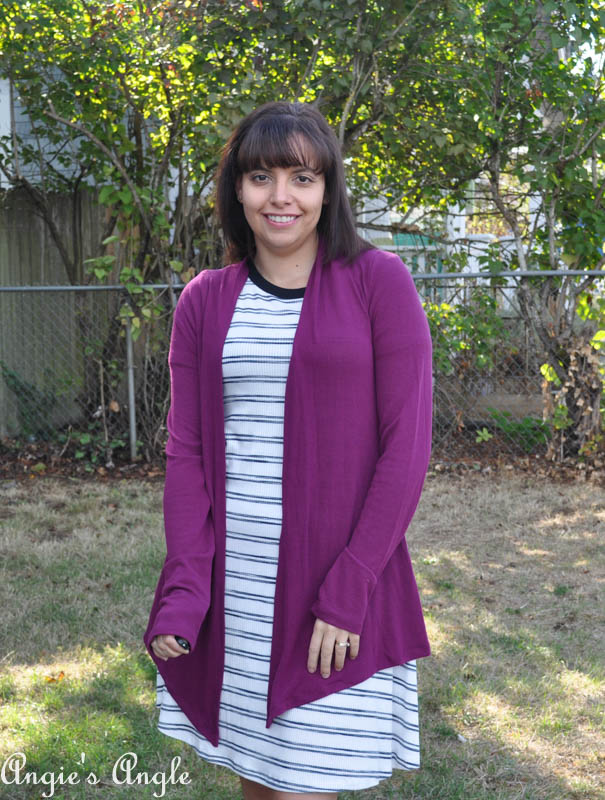 This cardigan was super soft and the color was great. Was a little big but worked well enough being a cardigan.
I decided to keep this as is. I could have probably easily exchanged it out for the small and still fit well. But kept the medium.
My Results
Not a bad ratio this go around for the box. Keeping 3 of the 5 items. I love it when I really like most of what they said.
What did you think of my box this go around? Anything you really liked or maybe didn't like?
Join Stitch Fix yourself, here. I'll get a referral for you getting your first box and you'll be able to see what kind of goodies they send you. It's fun!