Looking back at the photos I collected for this 2018 Catch the Moment Week 3, I think the running theme is random. Happily, the bigger part of the photos was taken with my big girl camera. That is a major plus for me. Much rather get most, if not all, my photos from that instead of my camera phone.
This last week, we finally had our Christmas with Debbie and family. After so much yuck and having to cancel our annual New Year's Eve fun. After opening up the week with that, it's a total random week.
We did our average soccer nights and sitting on our bums at home while watching our shows. Also, ended out the week with a bit more grocery shopping and returning items.
I'll let you in on a little secret. Quite often my favorite photos are those random ones when you are trying to think of what to take a photo of that day. Photos that were taken when you normally wouldn't even think of taking a single photo. This is what Catch the Moment 365 is all about.
Below there may be Amazon affiliate links that I may receive a kickback, at no extra cost to you, if you order through that link.
2018 Catch the Moment 365 Week 3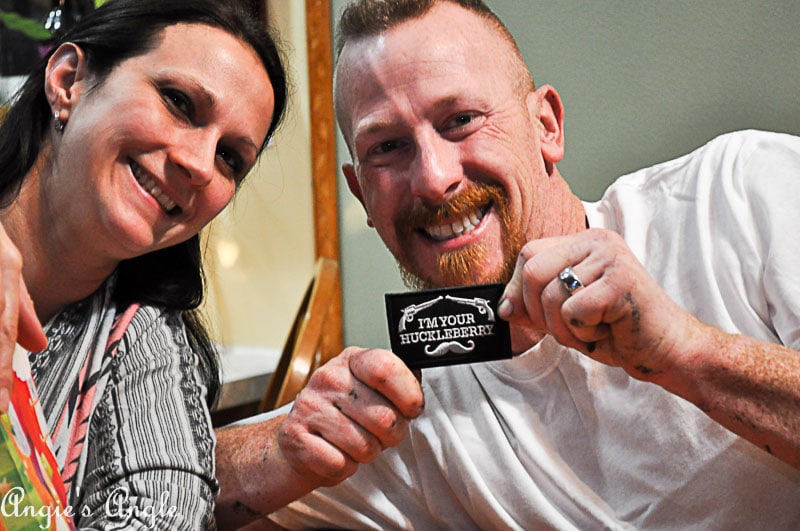 Day 15 – Monday, January 15th – We gathered at Debbie's house for our late Christmas gathering. Cameron was very excited by the hat label/velcro thing. It was nice though. Dinner was ham, green beans, scalloped potatoes (that I made new from a recipe, tasty!) and rolls. I was still feeling a bit run down and tired though, which put a slight damper on my end.
Day 16 – Tuesday, January 16th – I hate that this was the only photo I saved from Instastory. But it is what it is and at least I have a photo. Debbie got me this beautiful Yeti cup for Christmas. I was curious if it did indeed keep things cold for long periods of time. Wondering if it would make an excellent choice for my new daily cup. I am very impressed by it and now need at least three more to make it my daily. To those curious, this is 20 oz and it's a perfect size. Fits in the dishwasher and in the car cup holders beautifully.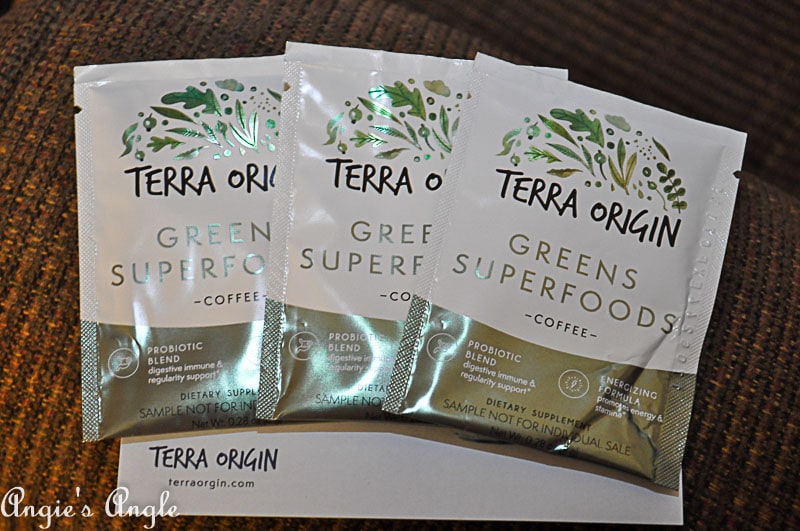 Day 17 – Wednesday, January 17th – Received these to sample from socialnature. They sound interesting but haven't tried any of them just yet.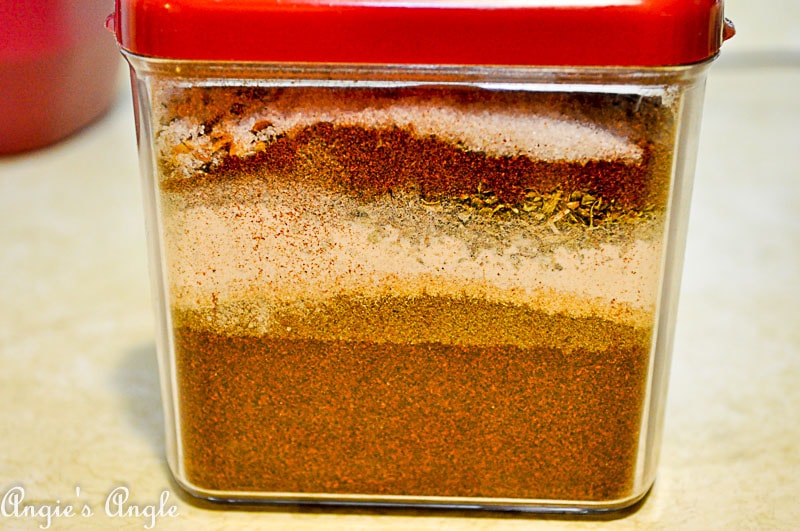 Day 18 – Thursday, January 18th – I love the layers when you make a homemade seasoning. This is our taco seasoning. But seriously, look at those layers! So pretty.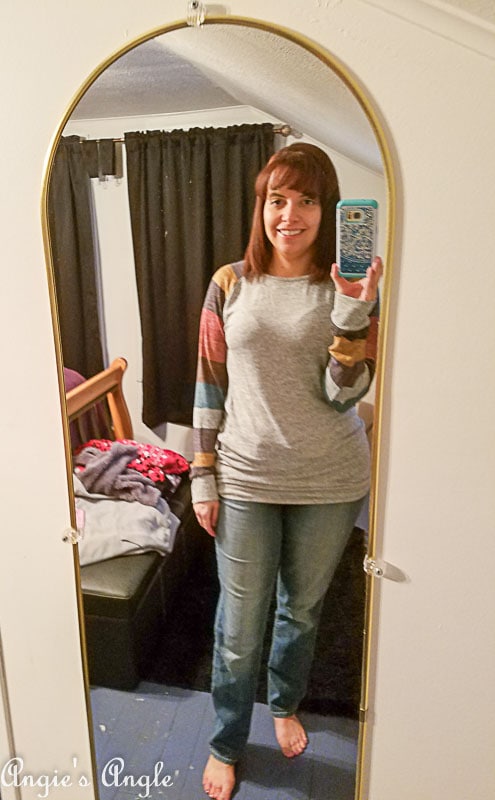 Day 19 – Friday, January 19th – Bought me this shirt on Amazon. It had sat on my wishlist for a bit and decided to do a bit of shopping for me and this was part of this order. I love it. It's comfortable and the fit is perfect. This is my regular medium.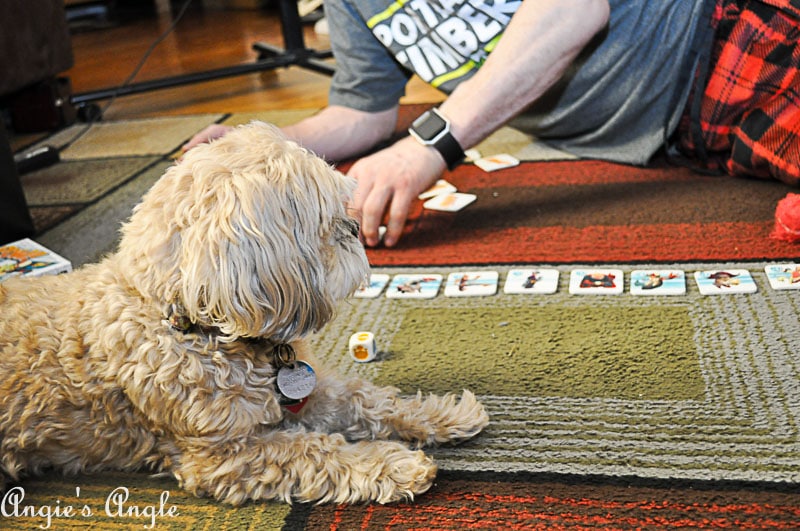 Day 20 – Saturday, January 20th – Finally had a game night. These two games we played this night are actually ones I received back in December for review. But with me being sick, sitting to play a game wasn't happening. Yogi & Pow are the two games and they were both silly and fun while being easy to learn. Check back a full thought post is coming soon with a giveaway!! Roxy likes game nights too cause she can get in the middle and "play" too!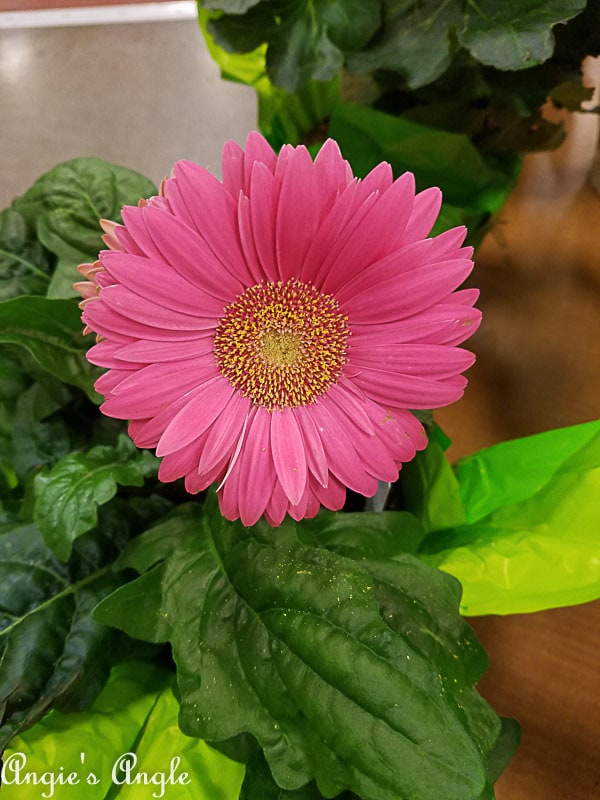 Day 21 – Sunday, January 21st – A random flower that I ran across in Fred Meyer. I took the photo to send to my friend Angie because for some reason it made me think of her and wanted to share.
How was your week?