Thanks to Kia for allowing me to review this car. However, all thoughts are 100% my own along with the photos.
December. Remember it? Full of the Holiday cheer and stress? Our December was full and then we got sick. So playing catch up on it is always fun. But there was some exploring in the Kia Forte in December and I wanted to share with you the fun we had.
I requested a car starting on the 5th of December. With family coming to town the first weekend & hoping to drive up to Seattle the following weekend, I knew the car would come in handy.
Little did I know that after it got picked up on the 19th that I'd start to get sick shortly after. So please forgive me for getting this up so late, time was not my friend this last month. Nor was my body in general. I'm slowly getting back to feeling like me.
And with that, let's get a whole new Wheels Wednesday underway.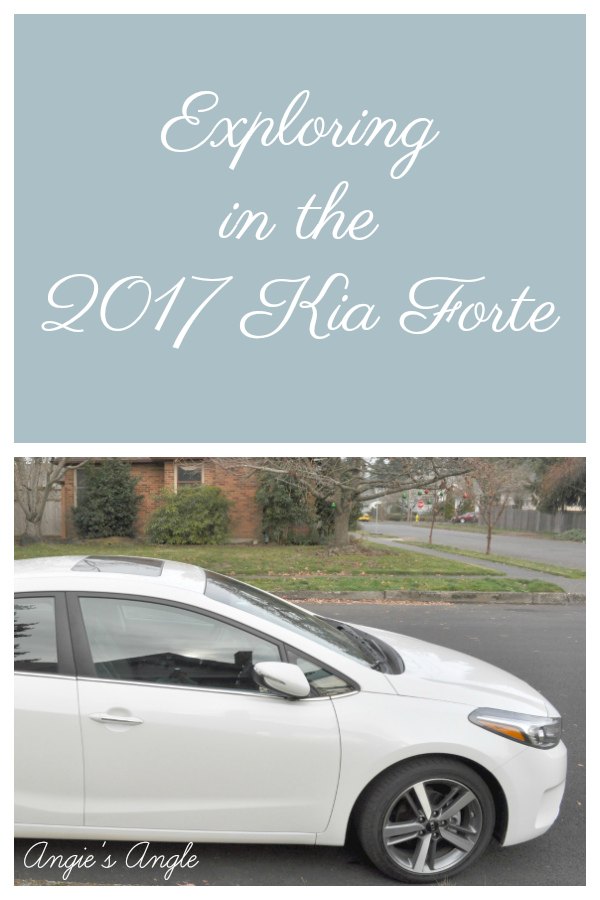 Exploring in the Kia Forte
December is dark and dreary unless it snows. And snow in the Vancouver Washington region is rare. So let's just say getting pretty photos for this cute Kia Forte was hard. Not to mention it gets dark so quick as well. The photos I ended up with so didn't do this car justice.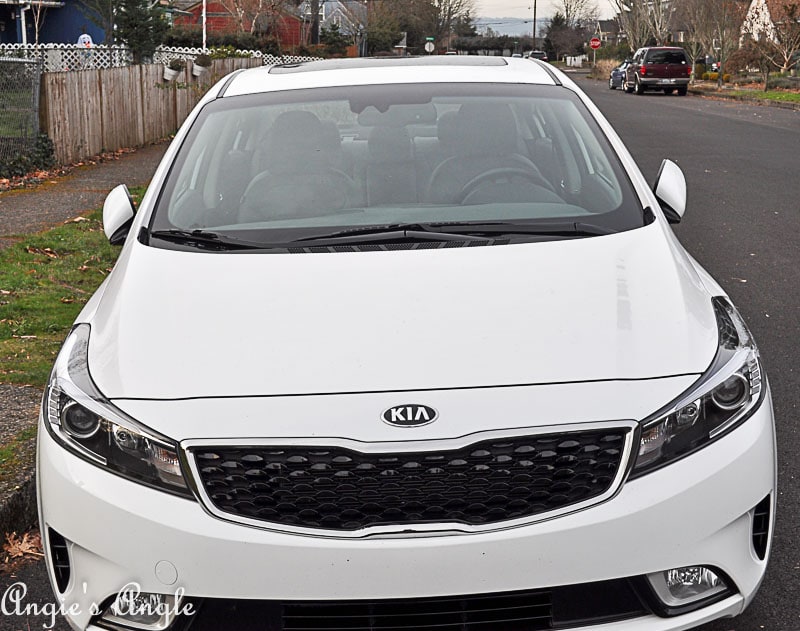 Shortly after getting this cutie dropped off Roxy and I headed off to pick up the lovely Debbie for her late Birthday lunch and shopping. Roxy and I were thrilled to hit the road and explore.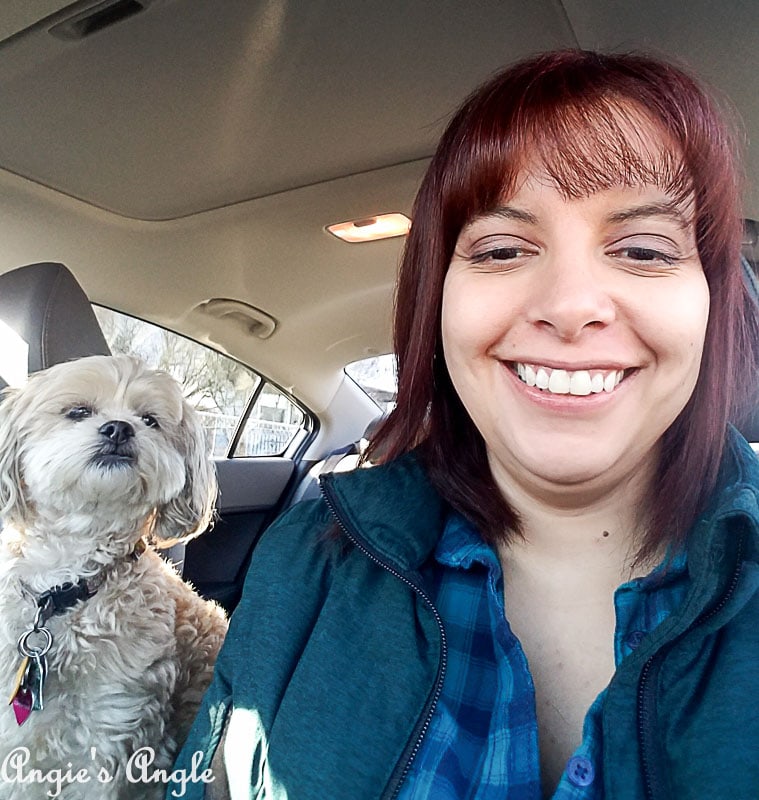 Once Roxy and I got settled into our seats, which by the way has two memory presets for the driver seat. One of my favorite features in cars since Jason and I both drive them. I right away turned on the heated seat to warm my bum & back. I not only like the heated seats for warming me up but easing my back pain. We use it year around actually. It is also to be noted that this 2017 Kia Forte Ex also had cooling seats when the time comes for needing them.
After picking up Debbie we headed over for lunch first and then did some shopping. When we first opened the truck, we were shocked at the amount of space in it. Especially being such a smaller car.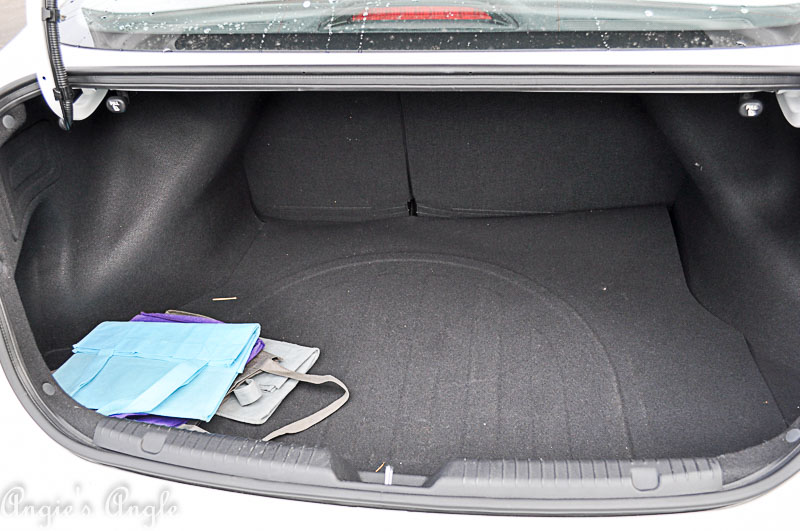 The picture shown above really doesn't do the deepness of the trunk its due.
While I had requested in because of family coming into town, but we ended up taking the Portland Max train to the Zoo Lights so we only drove it to the pickup area for the Max. But there were four of us and we were all super comfortable. Which is a plus because the backseat isn't always the most comfortable spot in a car.
Seattle Trip
Playing off of that the following weekend we did head up to Seattle for a Family Christmas since we had the reliable Kia Forte Ex. We took Jason's Aunt Rae up with us and so Roxy and I took the backseat. It was a comfortable trip up to Seattle and the middle cup holder for the back was excellent.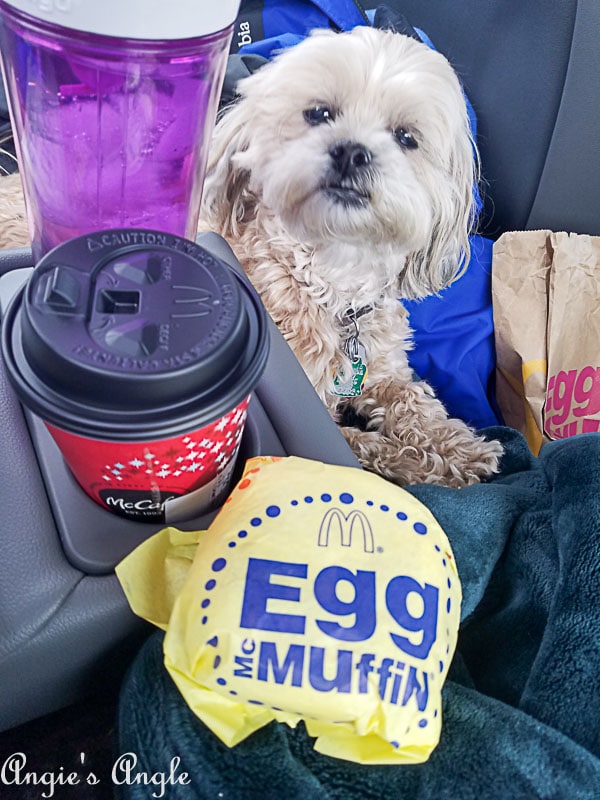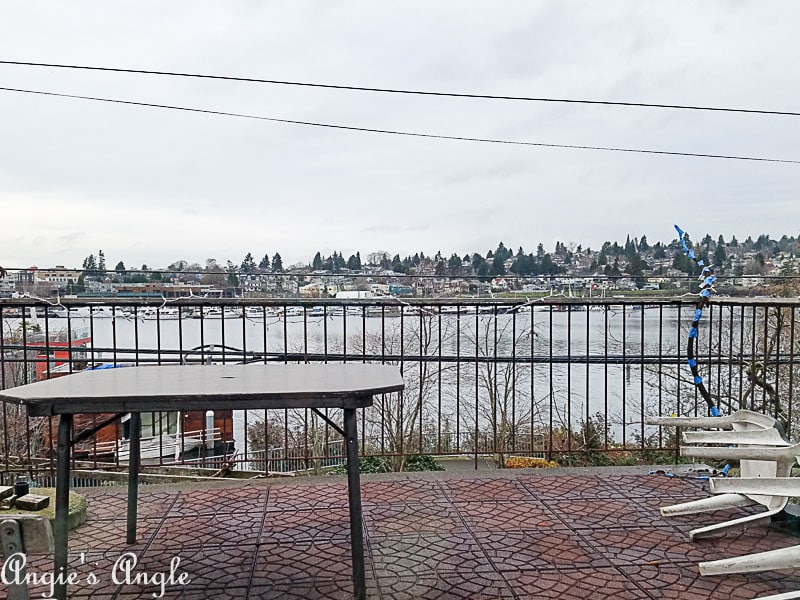 To round out the exploring in the Kia Forte, Roxy and I did the last of our Christmas shopping one day. Coasting around in the car was fun and easy.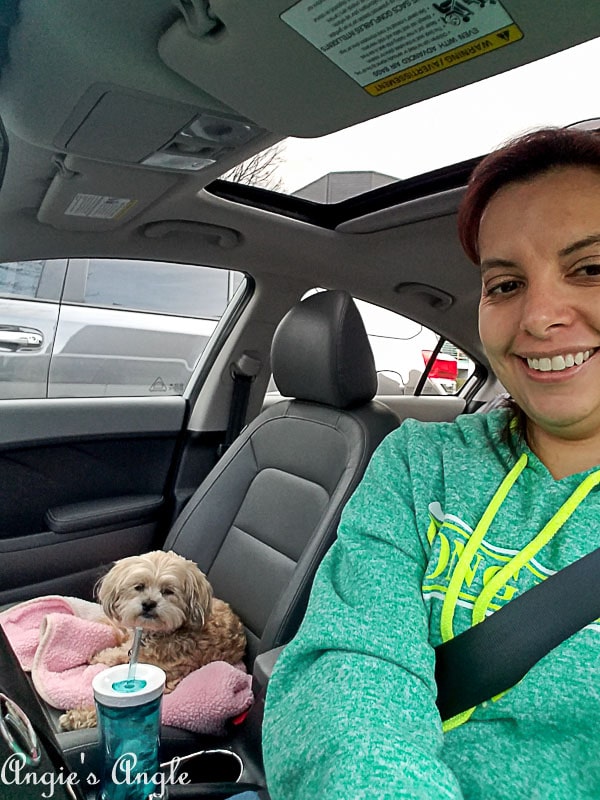 Little Tidbits on the 2017 Kia Forte Ex
The 2017 Kia Forte Ex that I received had the highest package add-on with it. So things below may not be part of the regular package of the Kia Forte and you may need to add-on if you so choose to buy it.
MPG: 25 city | 33 highway | 28 combined
Blind Spot Detection
Lane Change Assist
Lane Keep Assist System – which actually pulls you a bit if you stray from your lane
Autonomous Emergency Braking with Pedestrian Detection System
The 2017 Kia Forte Ex starts at $21,200 – the added premium plus package runs an extra $4,490.
A reliable comfortable ride that I would be more than happy to ride/drive in again!
Is there anything you are curious about on the 2017 Kia Forte Ex that I may help you with? I'd love to answer any questions you might have.