The reviewer has been compensated in the form of a Best Buy Gift Card and/or received the product/service at a reduced price or for free.
Let me let you in on a little secret, I actually like doing laundry. Even more so now that we have gotten a new to us dryer. Just need to be able to get the washer soon and imagine the enjoyment I will get out of that. Having an updated washer and dryer without a doubt helps us ease into laundry better. The technology they keep coming out with just blows me away. I want it all but can't afford it all, of course.
Am pretty tickled though to share with you all the new LG Twin Wash. While I haven't had the pleasure to try it out myself, I have read up on it and am quite pleased with the features on it. Knowing LG makes reliable products just adds to my excitement with the new additions they have done with this LG Twin Wash.
Now read below for all the details for the LG Twin Wash and leave you wanting to own it yourself! I know it did me.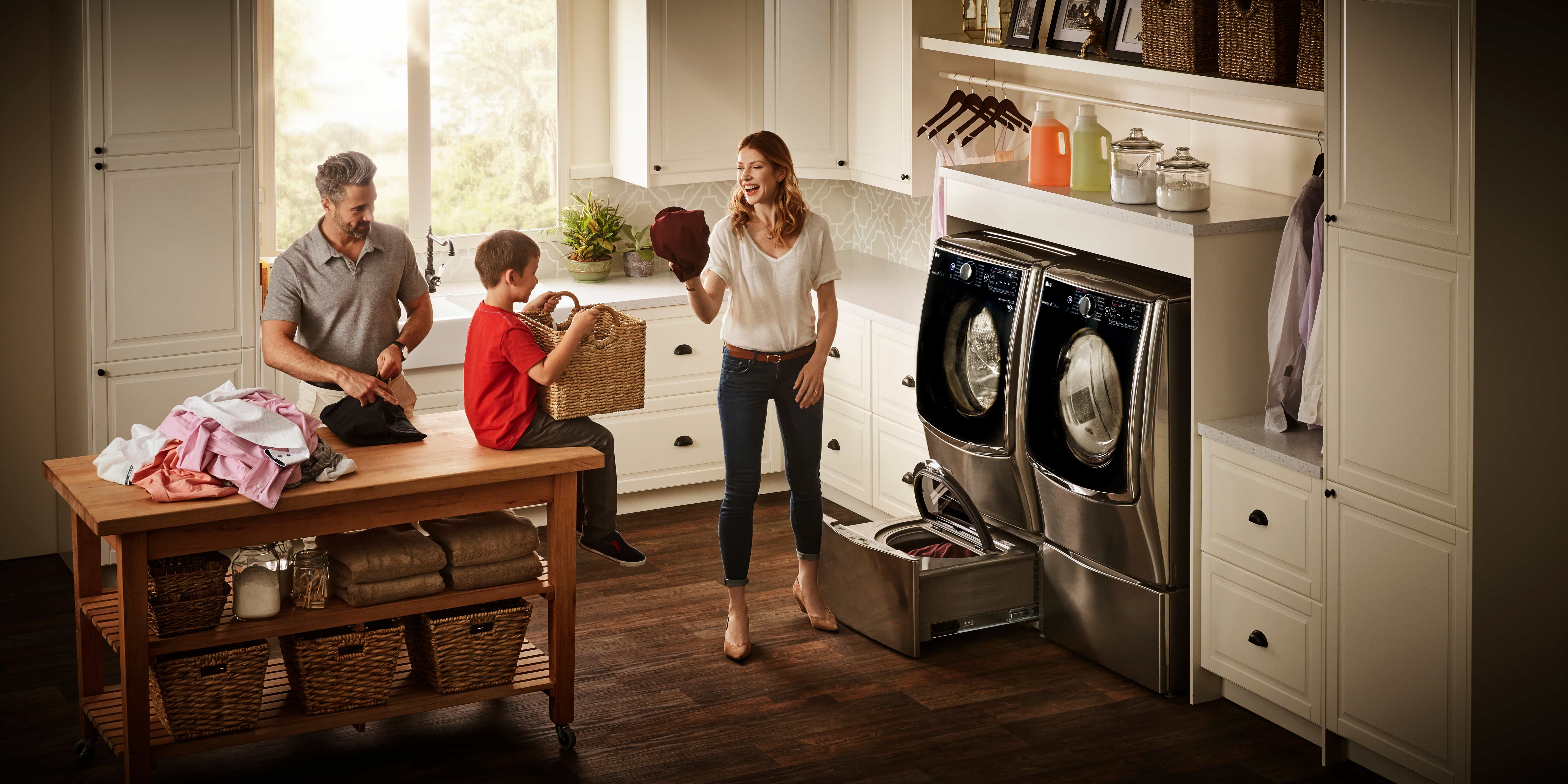 LG Twin Wash
Imagine this, you've just done up all the laundry. Great feeling, right? You even already put it all away. But wait, your family member comes running in saying did you wash this such and such? There was no such thing in the wash. After searching you find it hidden behind the living room chair. Why or how it got there we'll never know. But they need it tonight.
Ugh. What a pain you think. Wait though!
If you have the LG Twin Wash, washing a single item quickly is super easy. Under your regular washer is this drawer thing, well that drawer thing in this amazing fantastic thing called the SideKick pedestal washer. Great for those spare parts you sometimes have while doing laundry. Wash by itself or use it while you are doing a full load in the big washer.
How great does that sound?
For us, I know sometimes I miss parts of Jason's indoor soccer gear and he ends up needing something from it that evening. Life would be so nice with this in our life. What could you imagine needing to use the SideKick pedestal washer?
Save on the LG Twin Wash
Check out these great savings you can get now at Best Buy for the LG line of products.
From 1/11-4/25 (2018) receive up to $500 off an LG laundry solution for your home.
See the whole line, here, and decide what you are going to get to get in on these savings today!