Winning straight cash is probably one of my favorite type of giveaways. I mean, who doesn't want to just win cash to buy what they want when they want it?
Which is why this April Cash Giveaway is one of my favorites. It's your chance to win $150 PayPal. Cold hard cash, yes, please!
You know me by now though, please tell me in comments what kind of goodies would you buy if you were the winner of this? Or would you save it up and wait to buy something else more amazing? Tell me all the details. I am nosey and just love hearing people dream!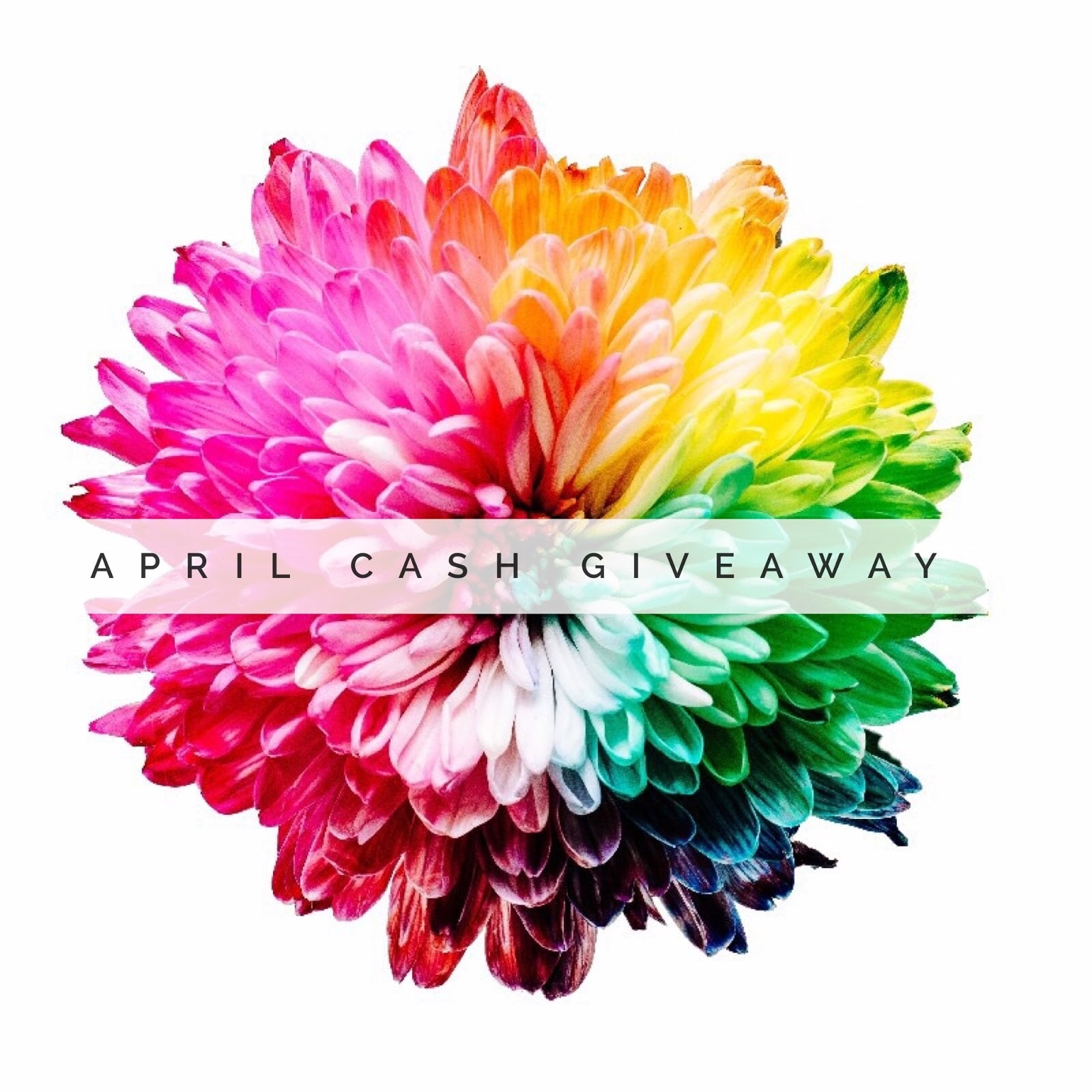 April Cash Giveaway Details
Prize: $150 Cash via Paypal
Co-hosts: Crayons & Cravings // Mom and More // Coupons and Freebies Mom // Capri's Coupons // Time to Thrive // Mama's Mission // A Labour of Life // Inspiring Words from the Heart // Sparkles and Shoes // Java John Z's // SWEETHAUTE // Ottawa Mommy Club // Beautiful Touches // Made In A Pinch // Mommies with Cents // Foxy's Domestic Side // Blog By Donna // Angie's Angle // Young Finances // rolala loves // FashBeauFit // Sweating Champagne // SaraLee's Deals Steals & Giveaways // Christy's Cozy Corners
Giveaway organized by: Oh My Gosh Beck!
Rules: Use the Rafflecopter form to enter daily. Giveaway ends 5/9 and is open worldwide. Winner will be notified via email.
WANT TO GROW YOUR BLOG WITH GIVEAWAYS? CLICK HERE TO FIND OUT HOW YOU CAN JOIN OUR AWESOME GROUP OF BLOGGERS!