Kia provided us a long-term loan on this 2017 Kia Soul Turbo. Because of that, we are able to do more exploring. This is one of the adventures we took with Ruby the Kia Soul. Thanks, Kia!
Vacations for us are pretty much the same. We are creatures of habit when it comes to a getaway. For us, if we tell you that we are going on vacation, likely we'll be heading to the Oregon Coast. It's our happy place. Because we do go at least twice a year, when we go, we don't really need to do anything special. We just go to enjoy the view and relax, recharge.
And that is exactly what happened on our most recent vacation. The beginning of April we rented a house with my sister and her boyfriend. This is our story for that trip. I can't wait to share with you all the little details that make our vacation pretty ideal.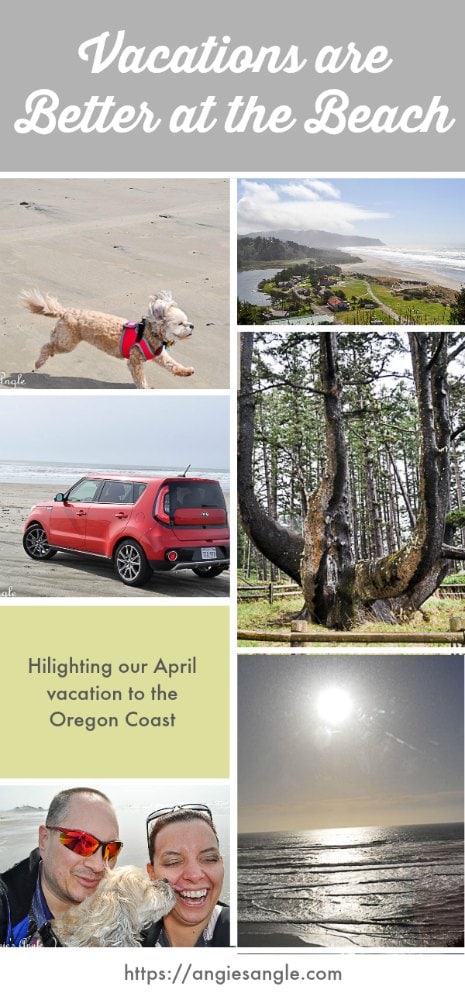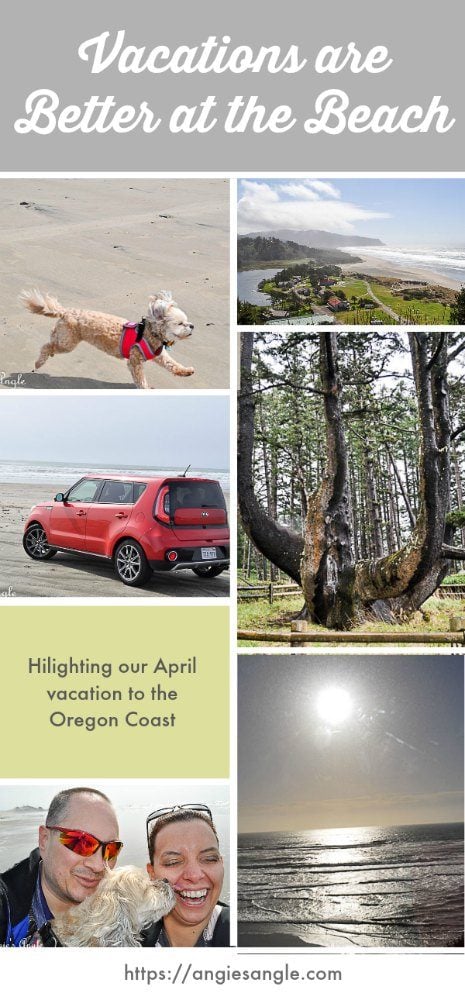 Vacations are Better at the Beach
While we were searching for a house to rent for our February vacation, I fell in love with this one house. It was a little too pricey just for the two of us, though not by much. I needed to stay in this house though, it was pretty perfect. So after a little back and forth and almost a fall out a time or two because of various things, my sister Kris and her boyfriend George decided they were all in. Let's do it. So we booked this house back in February and anxiously awaited for our April vacation to get here.
Sunday, April 8th
Jason had loaded some of the stuff into Ruby the Kia Soul the night before, so we could just load up the little bit more and be on our way. Deciding also the night before that we'd just eat breakfast and get coffee on our way out. Cargo space in our cute little Ruby isn't the best, it's my one down feature of the Kia Soul. But it has this really handy under the cargo space bin, that really helps to maximize what space it does have. The picture below is actually from our camping adventure in the Kia Soul last year.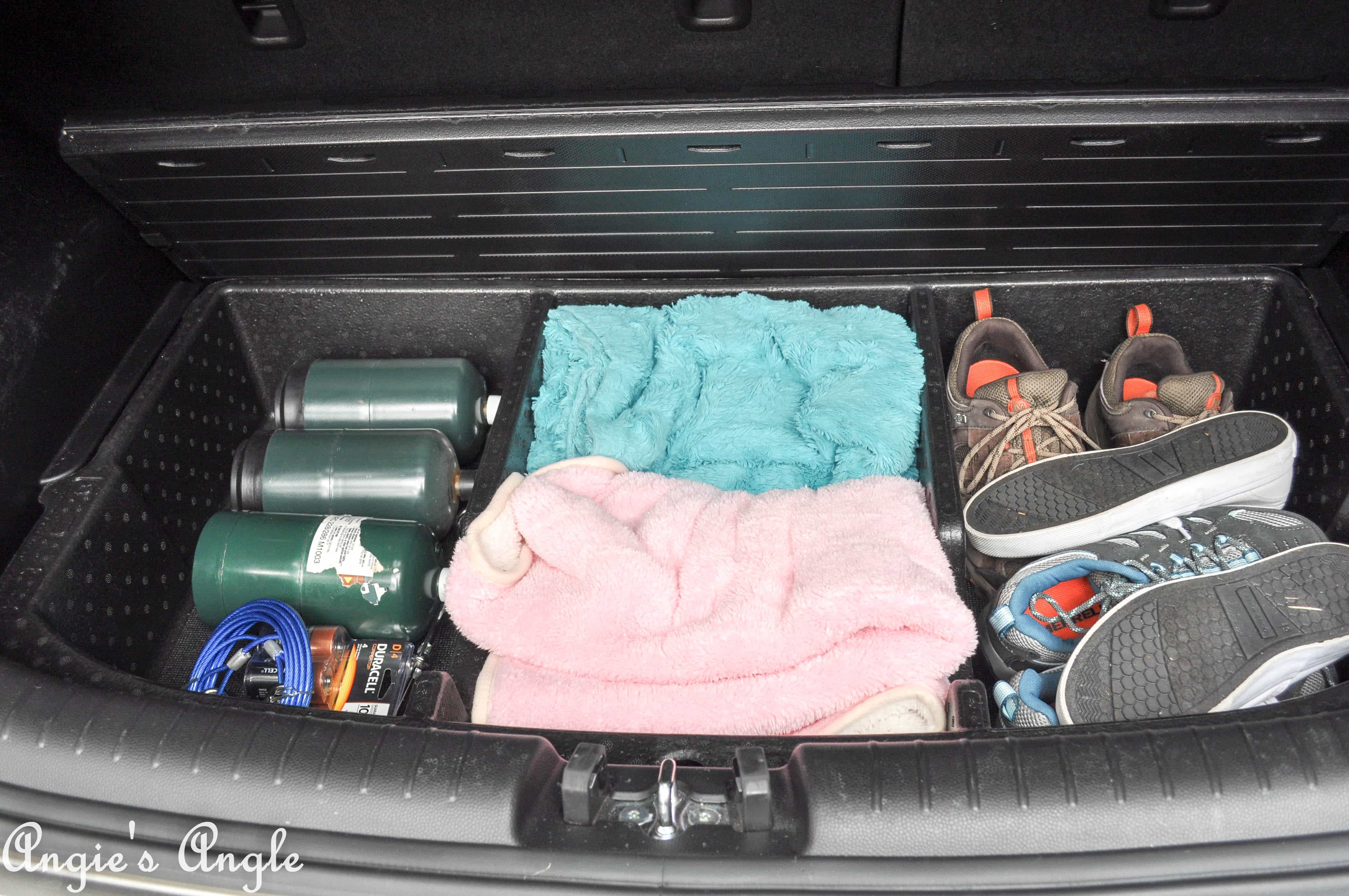 We stopped at Syrup Trap Waffles, a new little coffee/waffle shop that recently had opened. It was Sunday morning though and it's a tiny area, so it wasn't as quick as we were hoping for. We did at least land a seat but just barely. The waffles were tasty enough but not really a full breakfast either. After getting a bit more to eat and some coffee for the road, we were on our way!
Arriving in Lincoln City to meet up with Kris & George to get the few groceries we needed for the next few days and pizza for the evening.
After we loaded up there, we were off to Pelican's Perch. Let me tell you, it was even better in person then the pictures showed.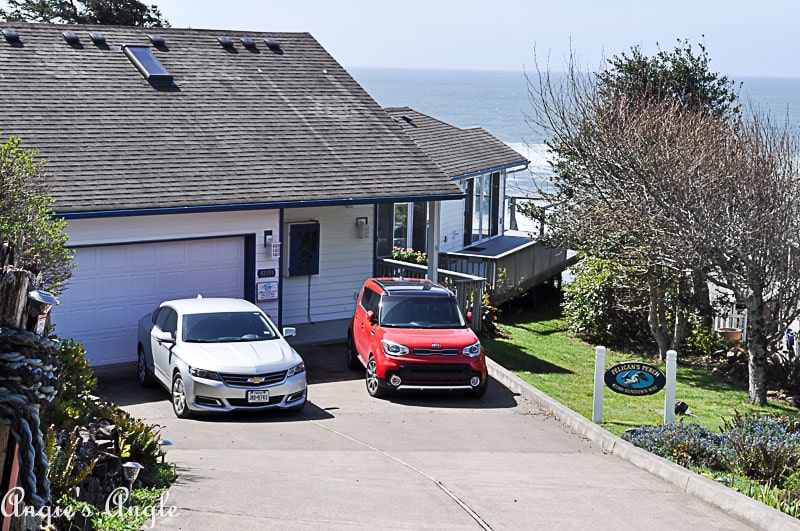 We settled in and heated up the pizza. The evening was filled with a few hands of rummy and enjoying the view. Because with a view like this, you really don't feel the need to leave.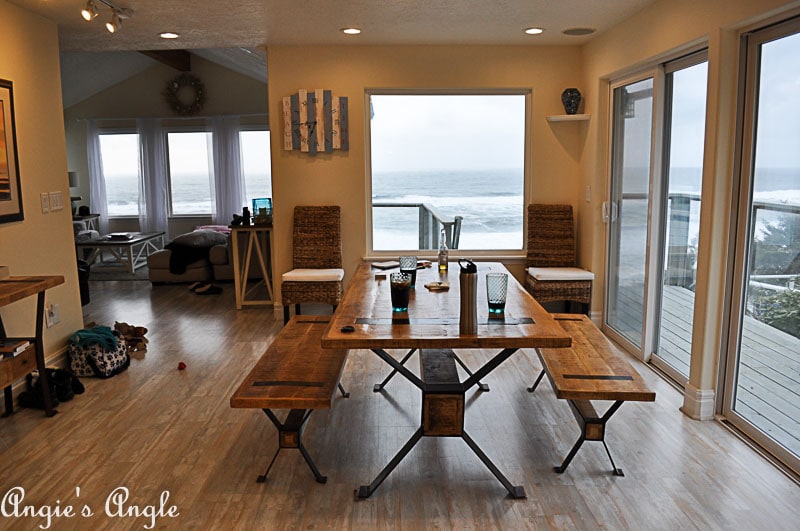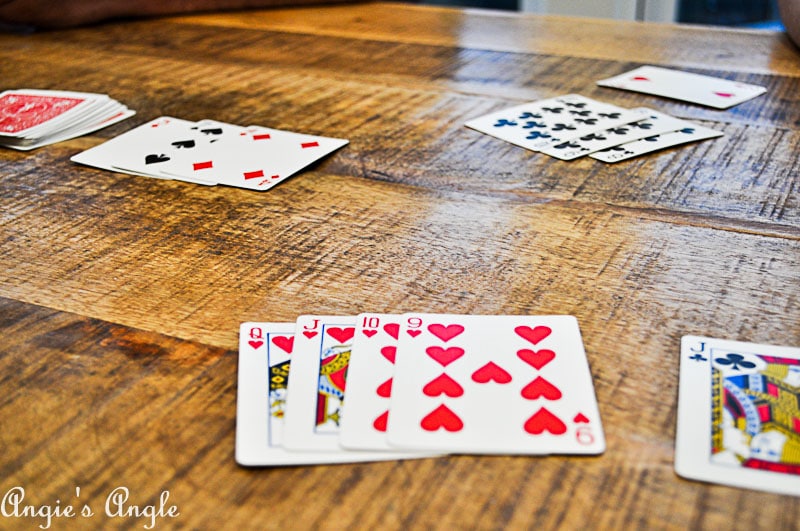 Monday, April 9th
Knowing this was supposed to be our one sunny day while we were here, we knew we needed to take advantage of it. But I seriously was perfectly content sitting on the porch reading my book and watching the ocean. But with no real path down, that we could see, to the beach, we knew we had to get out of the house for a bit.
After a much slow morning and early afternoon, we made our way north a bit to Pacific City. Which funny enough we had heard plenty enough about but never been ourselves. Come to find out Pacific City is a little off the beaten path and not directly on Hwy 101 like much of the other cities. Which would explain why we'd never ventured there before.
We found a wide open area to explore. Not only to let Roxy do her free beach run, that she loves and adores. But we also introduced Ruby the Kia Soul to the beach by the best way we knew how. Ruby got to drive directly on the beach and feel that sand on her rubber. She quite enjoyed it, we think.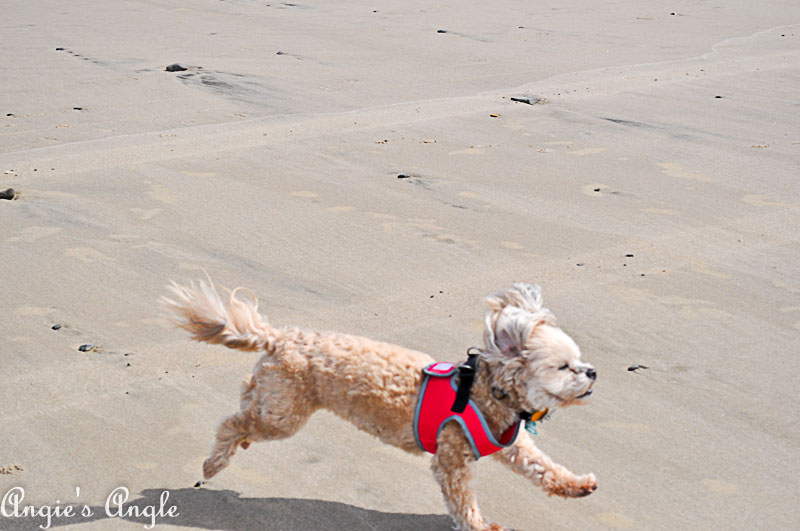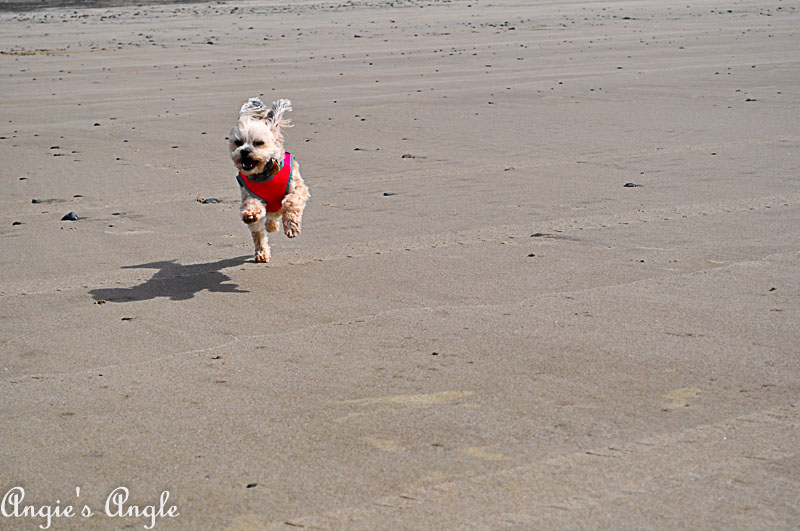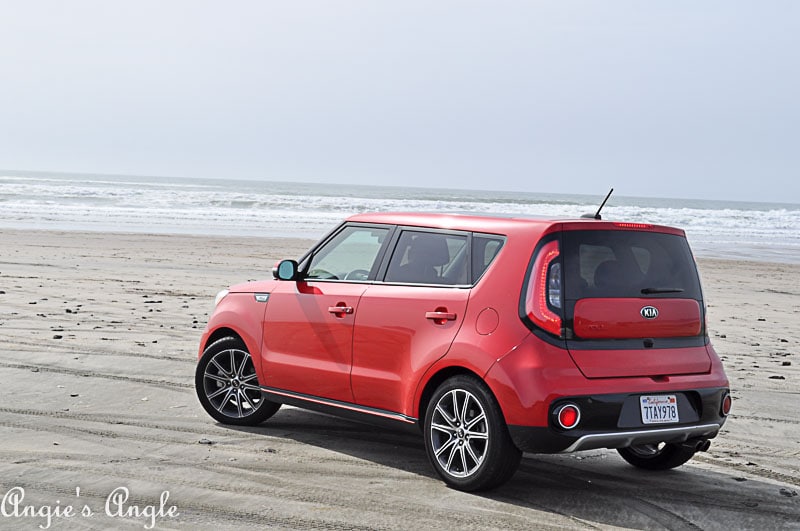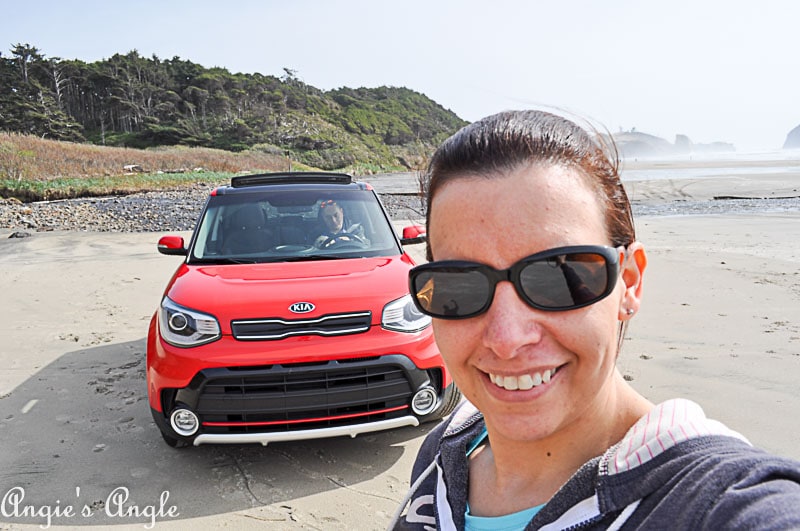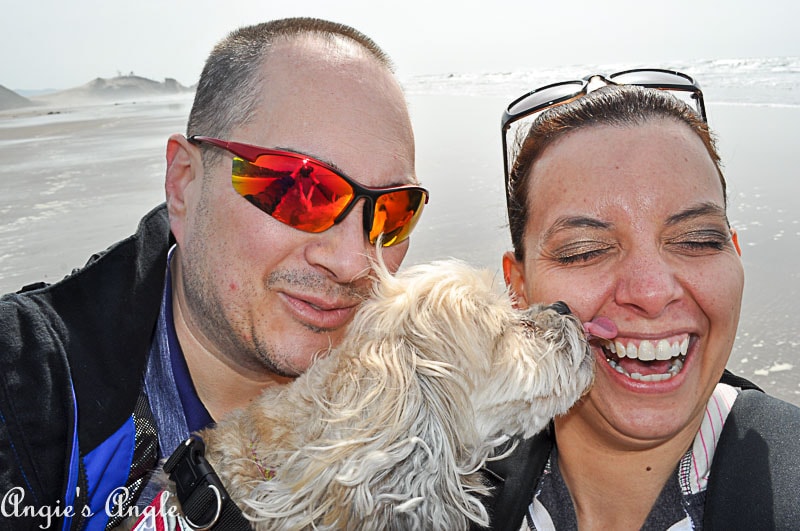 After quite a bit of beach walking and exploring, we made our way back to the house. Where we enjoyed the amazing view and sunset out on the porch for a time before venturing in for a little spaghetti for the evening meal. And of course, rounding out our day and evening playing a few games. The gaming choice this evening was Sequence & then I think a little bit more rummy.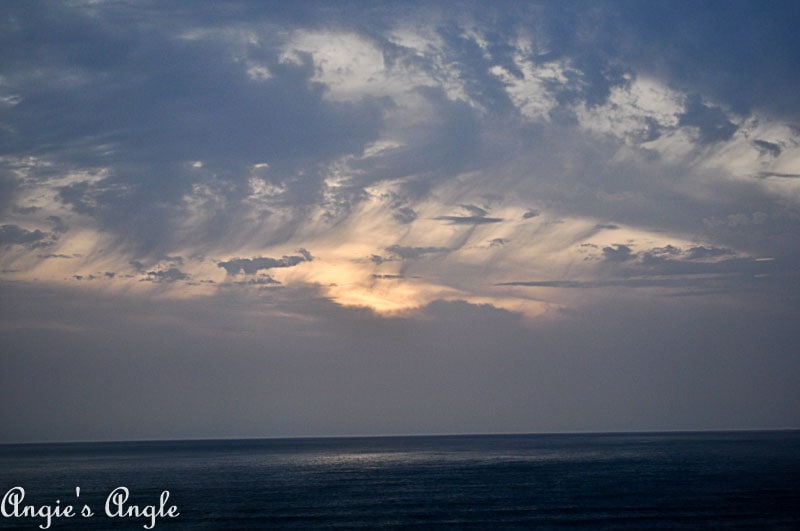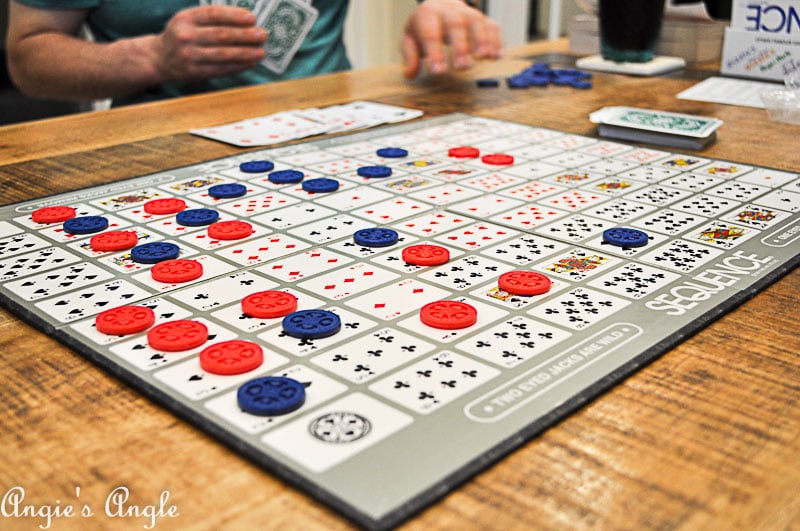 Tuesday, April 10th
After waking up very early in the morning by some massive winds, and then a bit of rain in the morning, the day actually turned out very pretty and sunny. Which wasn't expected at all. In fact, I had plans to stay in my pj's the whole day. But with the little bit of nice weather, we ended up just taking a little bit of walk near the house.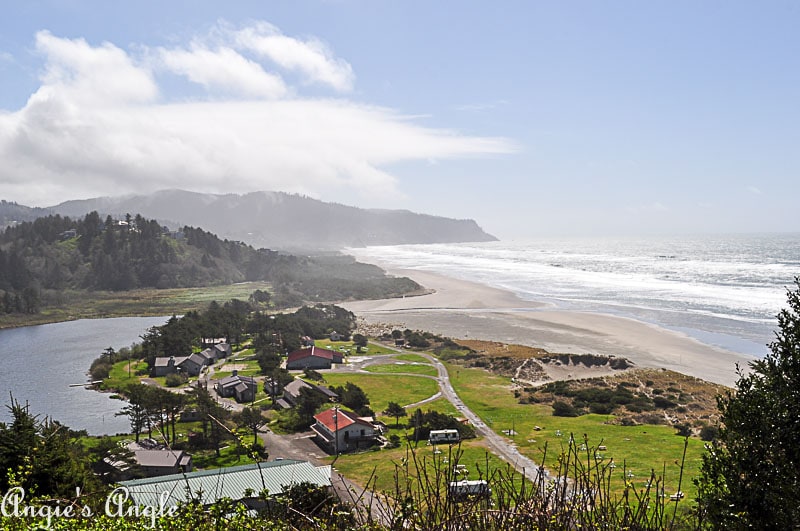 Kris & George had headed out for lunch and a bit of exploring but they ended back at the house fairly early. So it was decided we'd play some more games. Pulling out Legends of the Hidden Temple from Pressman Toys to finally try that out. It was okay. I think it would be better with one older teens. Or two a bigger group of people to "compete". Moving from that to our beloved Skip-Bo.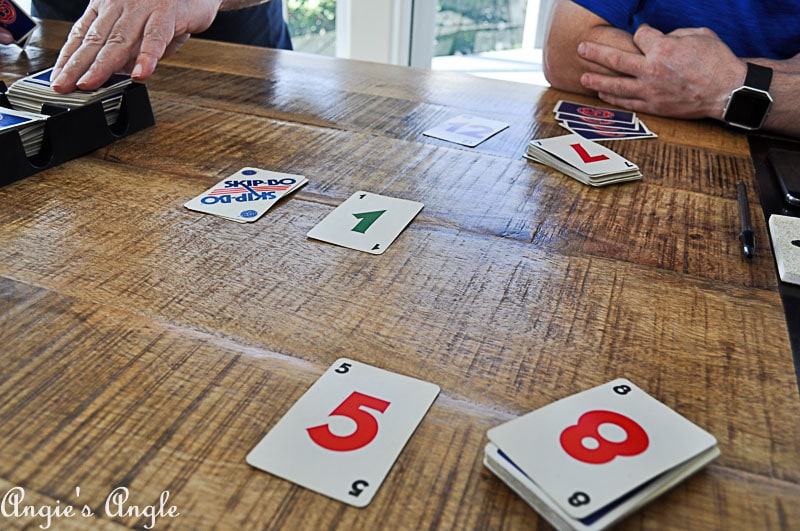 Being that it was Taco Tuesday and our last night, we were having tacos for this night for din din. A fully tasty meal that Roxy though she too needed a plate for.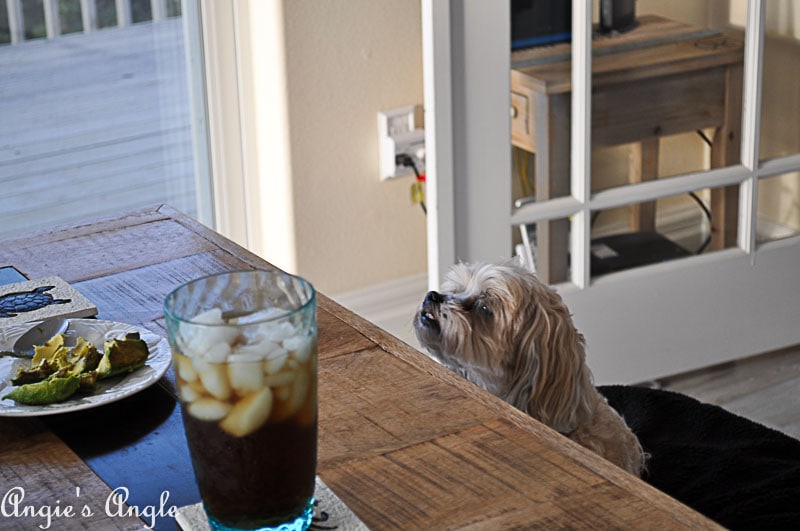 Wednesday, April 11th
Time to load back up our little Ruby and make our way back home. Kris and George left before us to make their own way back to Idaho. And Jason, Roxy, and I loaded up to slowly make our way home.
Knowing that Jason's soccer game wasn't until late in the evening, we decided to take our time and explore. We drove North and landed in another area of the Oregon Coast we had never been. I couldn't tell you where this was but it was super neat little area to explore. I'd have to look at a map and really find it again. But there was a lighthouse and this Octopus tree that was pretty amazing looking.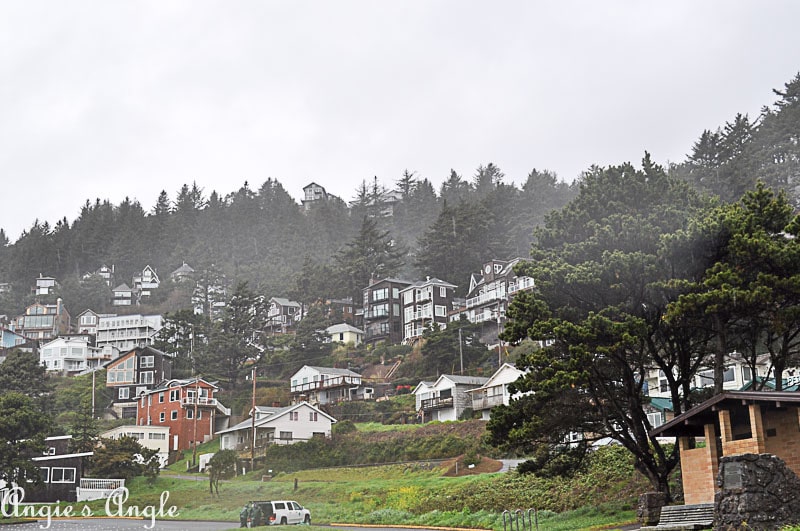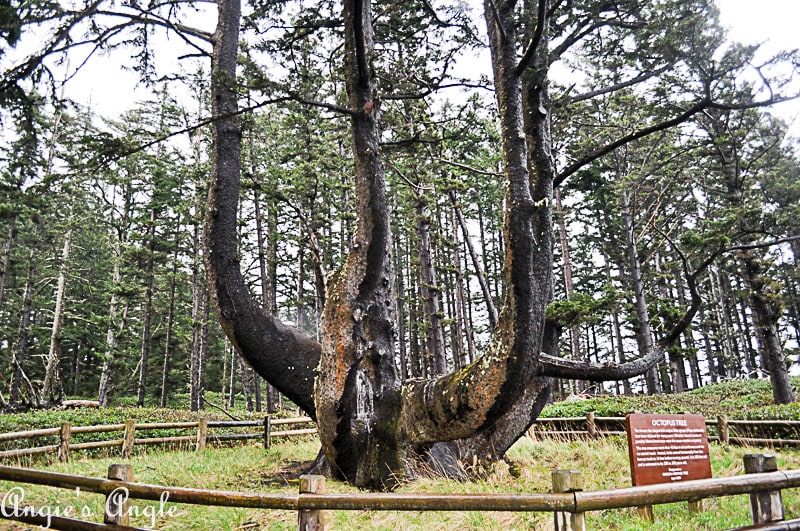 It was raining buckets but we still did quite a bit of walking with our driving. Was really the perfect way to end our little vacation.
The End
There we have our little April vacation. Where truly vacations are better at the beach. At least in our humble opinion. And having such an amazing view straight from where you are staying is perfection and makes you just not want to leave.
Ruby the Kia Soul got to see some different scenes and feel the sand in her tires and let's face it everywhere else too. But she was pretty glad to be with us and she can't wait to see where we take her next.
Should we have done some more exploring? Probably so, but it was pretty grand anyway.
What is your perfect vacation? Do you agree that vacations are better at the beach?