This giveaway is sponsored by Goliath Games. This post may also contain affiliate links.
Summertime is officially underway. The long happy carefree days are ours to enjoy. Which is why I thought it would be the perfect time to offer up some fun outdoor things for you to enjoy the last bit of summer with. I am pleased to let you all know that Goliath Games was more than happy to offer up a couple different items in this get outside giveaway.
Thanks to MamatheFox for a great giveaway hop to be a part of for the chance in this get outside giveaway. At the end of the post, you'll also see all the others that are taking part in this giveaway hop and have more chances to win some great prizes.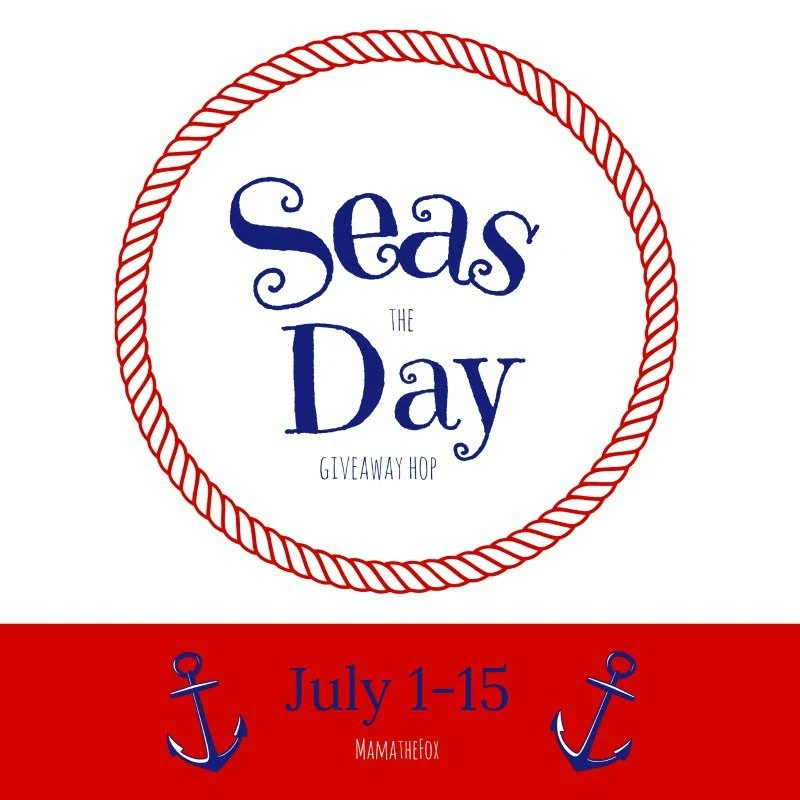 Get Outside Giveaway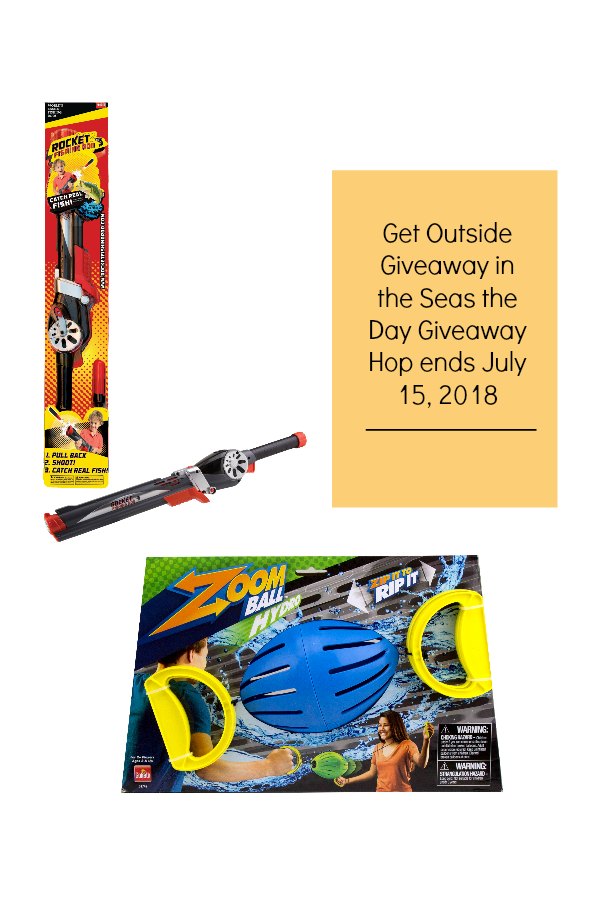 Your chance is here to have a fun giveaway with this get outside giveaway. A chance to win the two prizes shown above.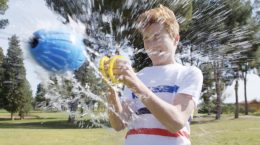 Zoom Ball Hyrdo – This one sounds like so much to me, even as an adult. Get ready to have H2-Oh so much fun with the Zoom Ball Hydro! Hold on to one set of handles, while your friend holds the other. Open your arms quickly to send the Zoom Ball over to your friend! Be ready to send the Zoom Ball back- you never know when the balloons will pop, and soak you in water!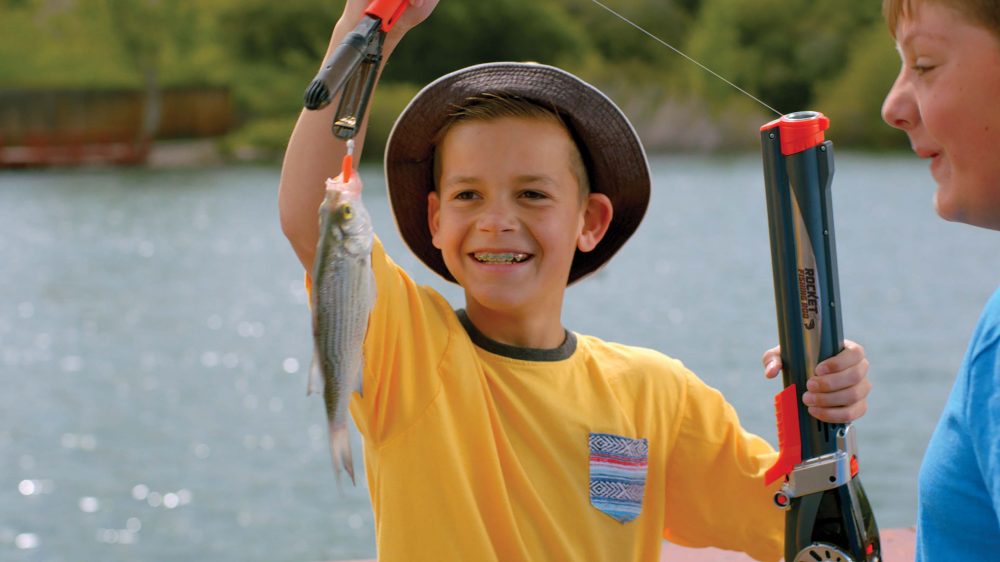 Rocket Fishing Rod – When you cast it, blast it with the Rocket Fishing Rod, the kids fishing rod that accurately casts its line up to 30 feet. Great for kids of all ages, because it replaces standard kids fishing poles and takes the hassle out of fishing. Just pump, launch and reel in real fish! A safety bobber keeps the hook enclosed until it hits the water, and it all but eliminates snarls and snags. Once the bobber is in the water, the lure/bait compartment opens to drop the lure/bait to the desired depth. Made with hi-tech precision engineering, the patented design, and rugged ABS construction will stand up tough for outdoor use. Recommended for ages 8 and up.
The USA only. The winner will have 48 hours from the time I email them as the winner to get back to me, otherwise, I will be forced to pick a new winner. Remember entries may change over the course of the giveaway and there are daily entries to earn each day. Good luck and have fun!
Seas the Day Giveaway Hop
Now that you have entered my get outside giveaway, it's time to stop around some other bloggers for some fun giveaways. You never know, you might be the next big winner or two. So make sure to check them all out!
MamatheFox and all participating blogs are not held responsible for sponsors who fail to fulfill their prize obligations.