This is a sponsored post in part of the Wayfair Homemakers community. However, all images & thoughts are 100% my own.

There is nothing better than getting out and enjoying the world, especially so during the warm months. So when Wayfair reached out about a Life's a Picnic campaign, I was all in. I had been searching for a cute little picnic basket to take along with us on our road trips and other little random things. In case you didn't know, Wayfair has some really cute choices when it comes to Picnic Baskets. Did you take a peek? Cute, right? And so many choices!
Browsing their site for my perfect picnic basket was hard because of being so many cute and functional choices. Quickly though I zeroed in on the Ascot Eco Rolling Cooler. With its nice cooler part of the basket, it's rolling wheels, and it's four-piece serving set, I was sold.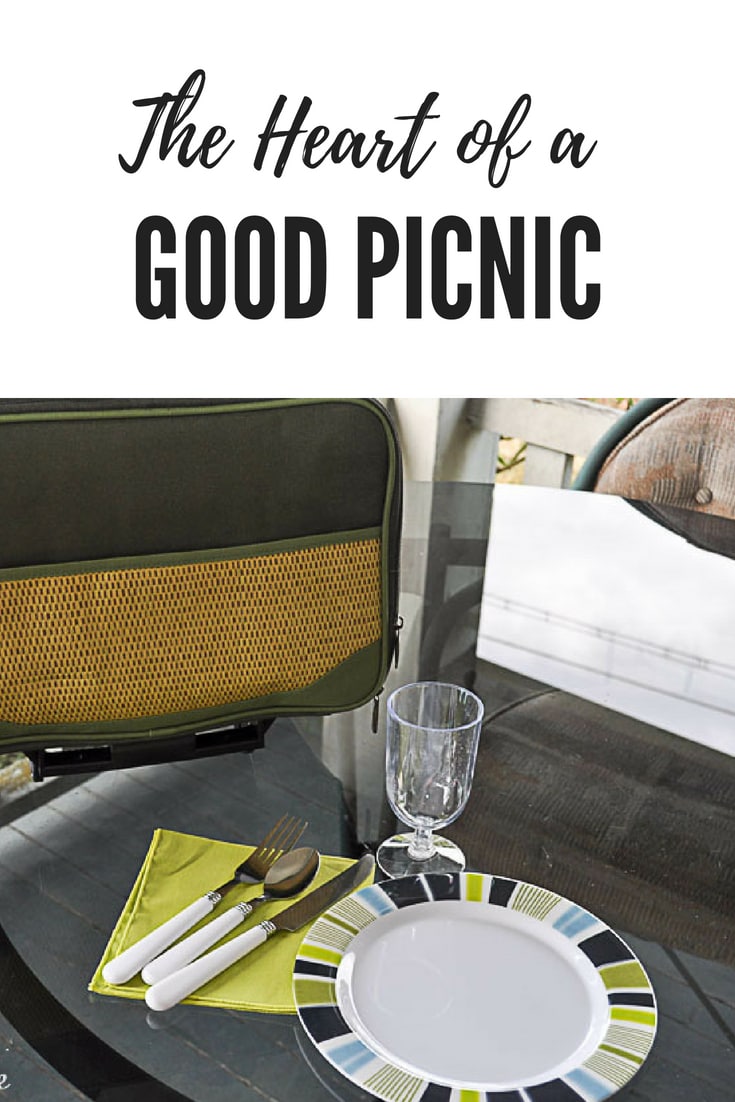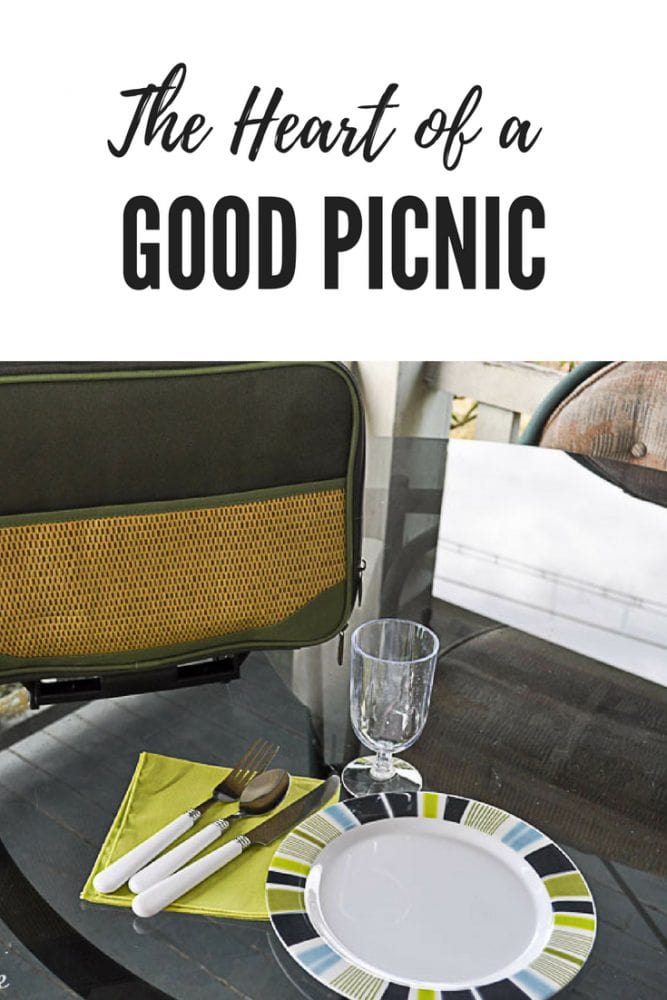 The Heart of a Good Picnic
For me, there is more that goes into a good picnic then just the food or how you carry it. All that helps, of course, but there is more to the heart of it all.
Where to go?
Sure you can go in your car down to the local park for a nice little picnic, but let's think outside of the box a bit.
Your Own Front Yard – Pack up all those yummy goodies in your perfect picnic basket, throw out a blanket or use your front porch table, and enjoy having a picnic without having to leave your home. Roxy and I actually did just this a few weeks back when it was a Holiday weekend and Jason had to work. It was so lovely. I think we both truly enjoyed it.
Camping – take your picnic basket camping. It truly works great. We did this on our last camping trip and it was so useful. From carrying our drinks for easy access to being able to use the perfect serving ware in the bag. We got the Ascot Eco Rolling Cooler just in time for our camping trip and sure glad we did. I am sad though I didn't get a photo of the cooler in use.
Road Tripping – Take your perfect picnic basket on road trips. You'll quickly have things on hand you might not have thought to pack and be able to wheel if you decided to stop at a rest stop or a viewing stop for a bit to enjoy the things you stuffed your basket with.
Local Park or Beach – Of course, can't leave out the place we all tend to think to take our picnics too. Now that you picked out your perfect picnic basket though going here for picnics will be even more enjoyable and let's face it easier.
Get Together – It would be the perfect thing to take with you when invited to potlucks or other parties where you are to bring a little something and maybe your own cool beverage.
Now you know where you could take that great picnic basket, and really those ideas above are just the tip of the iceberg. I am sure you could think of a few more ways you could use a picnic basket.
My Perfect Picnic Basket
Now let me show you in a bit more detail the Ascot Eco Rolling Cooler that I picked out as my choice. I am going, to be honest, when I went to take photos of this cute and functional picnic basket to share on here I was not very happy with my results. I felt in a rut. Instead, I did a short little video. Hopefully, it will show the Ascot in a bit better light. Letting you see if it's for you!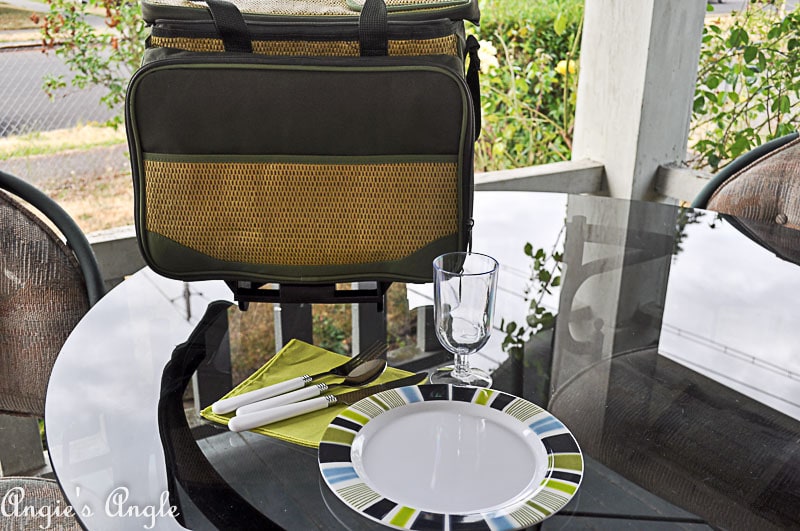 Add in
Some great family members, some good lawn games, and even better food and you'll have the heart of a good picnic.
What makes a good picnic for you? I'd love to hear it