Most households in America are all about Taco Tuesday, it has become a normal meal on Tuesdays. Our household is no exception but we rarely make meals at home on Tuesdays. So our "Taco Tuesday" isn't usually on Tuesdays. Still, tacos are a staple in our house and we are likely to have them at least once a week. It's an easy meal that is also filling and most of the time somewhat healthy.
Which is why this spicy taco meat with a twist should be something you are all going to just love. If you like spicy that is. While we used ground beef for this recipe to show you all, you can use any meat you like: chicken, ground beef, steak, or heck probably even a fish.
That is what I love about tacos, they are so versatile.
Spicy Taco Meat with a Twist
One night, we didn't know what we were having for dinner. I had gotten out ground beef but no idea what we were going to do with. Jason decided we were going to have tacos, even though we didn't have tomatoes and a few other things we normally would have in/with the tacos. We were in desperate need of a grocery store visit. Happily, this is where this spicy taco meat with a twist came in.
I couldn't get over how tasty this meat was and how different than your average taco meat. The whole different from average is when I knew we just had to make this recipe again and take photos so I could post it here.
We always cut up peppers & a bit of jalapeno in our taco meat. It not only gives us that much-needed vegetable addition but makes it even tastier we think than just average meat too. Above you see what we'll be adding in this spicy taco meat with a twist. Easy ingredients.
Whatever you normally use for taco seasoning. We use a homemade taco seasoning with a bit of the spicy taco seasoning shown above.
Jalapeno.
A whole pepper or a few small sweet peppers.
A can of chipotle peppers in adobo sauce.
Rotel or the store brand version of it.
A can of green chilies.
Your choice of meat.
That is all you need, easy, right?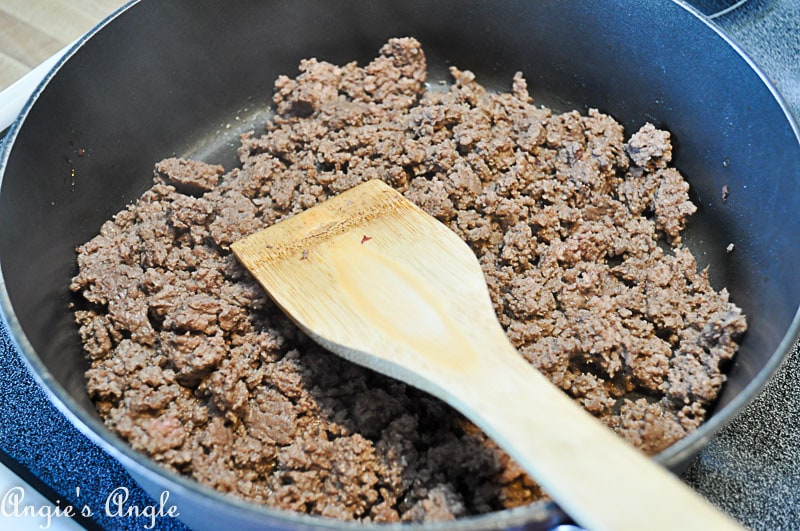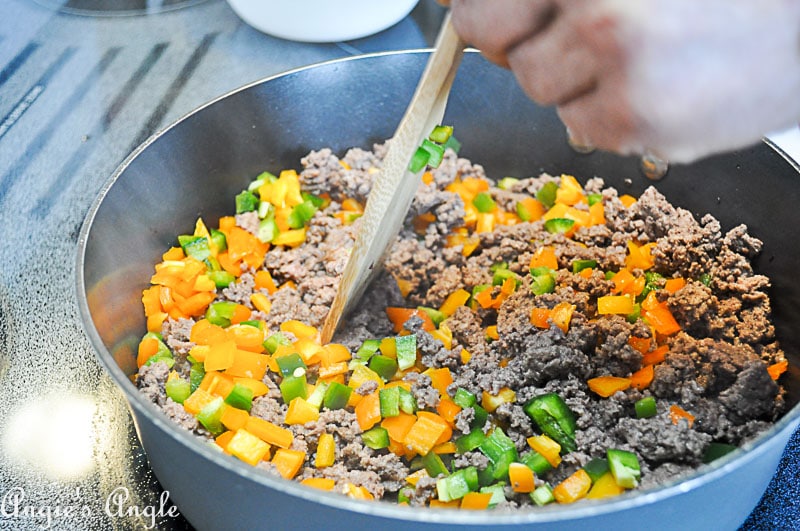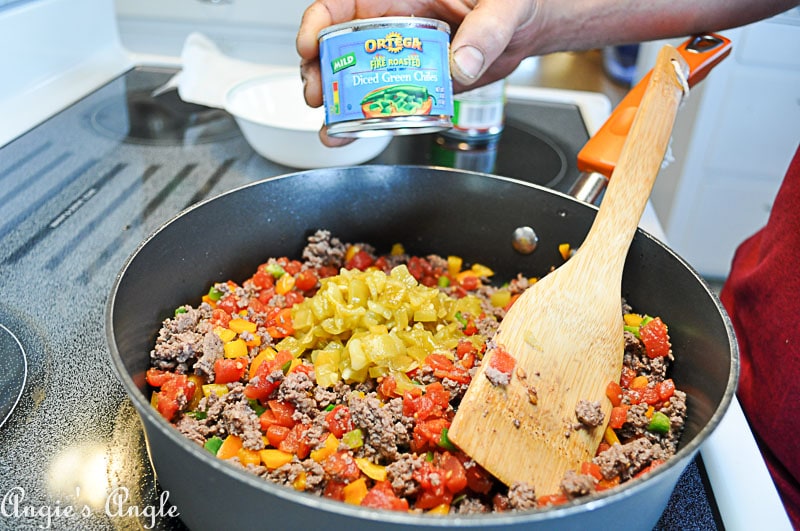 Brown up your meat like any other taco recipe. Let brown up and then add in your jalapeno and peppers. Let that cook a bit before adding in all the canned items. Adding in however much taco seasoning you normally use into your meat. Let simmer a bit to get all the juices and flavors together.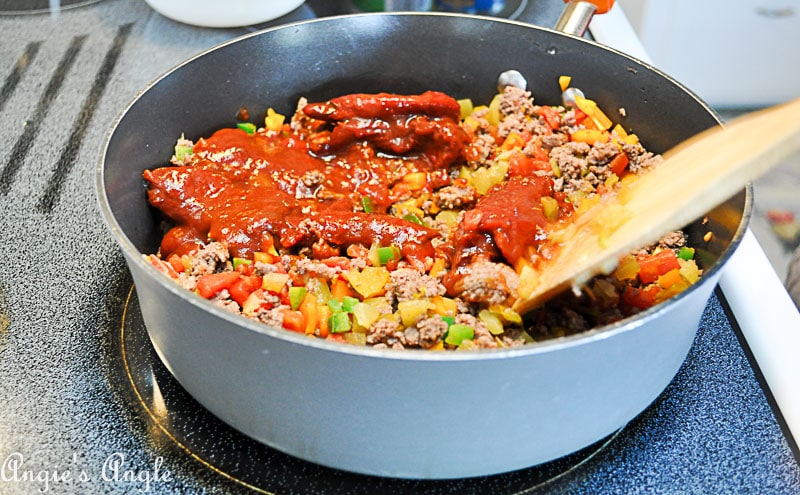 Once simmered, it's ready for your enjoyment on however you choose to serve them. We did hard shells this time around but you can use lettuce, soft shells or even over taco salad. The choices again are unlimited.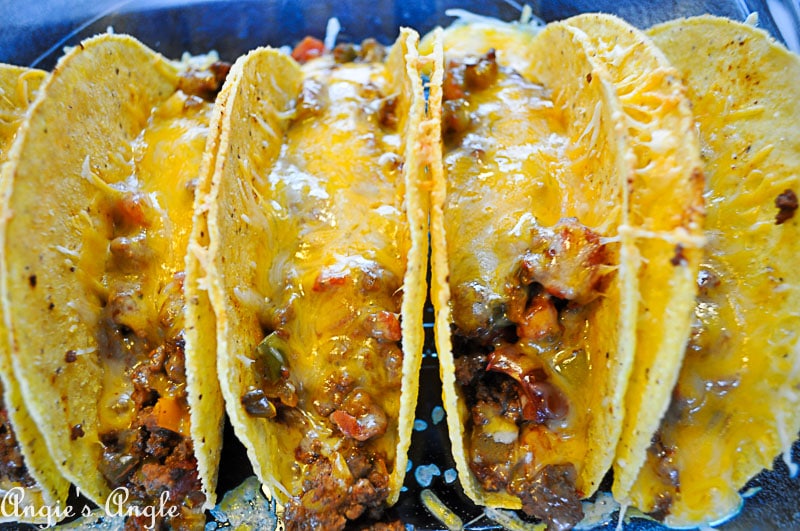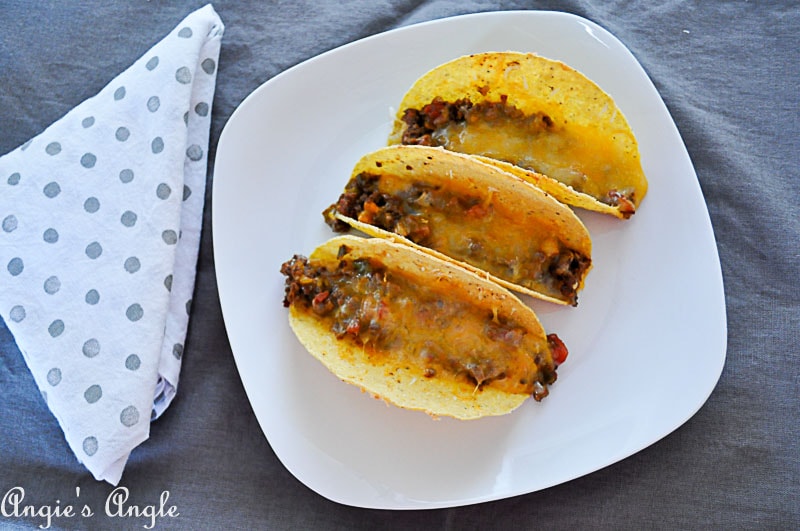 Spicy Taco Meat with a Twist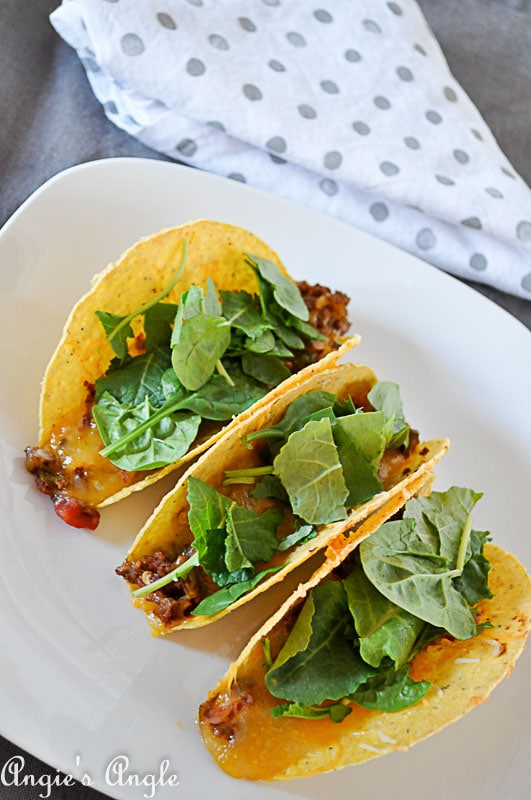 Ingredients
1 jalapeno
1 pepper or a handful of small sweet peppers
1 can of chipotle peppers in adobo sauce
1 can Rotel or the store brand version of it
1 can of green chilies
1lb of your choice of meat
Instructions
Cook or brown your choice of meat.
Add in your cut jalapenos and peppers. Letting those cook a bit before adding your canned items.
Add in your can of chipotle peppers, rotel, and green chilies.
Toss in your normal amount of taco seasoning.
Let simmer a bit and then you are ready to serve however you are wanting your tacos that night!
Enjoy!
https://angiesangle.com/2018/07/spicy-taco-meat-twist/