This post is inspired by being a Kia Partner. The Kia Soul was provided to us as a long-term loan. However, all thoughts and photos are 100% my own.
This vacation seems so far away now. It really hasn't been. As I normally take about a month to get up any kind of vacation post up. But with this last hurrah with Ruby the Kia Soul, it seems so long ago. With the whole last month being filled with anxiety and worry, I think the whole month just seemed like FOREVER. Hence this seems even further away than it actually is.
Going to Idaho is home. Though, weirdly, it doesn't feel like home anymore. Here, Vancouver (Washington) feels like home. Where I belong, where the memories will be filled, and always be my homeward destination. Odd, since I lived my whole life in Idaho until we moved here in 2007. I love visiting. We don't go often enough but I think once we have our own good car again, that will change. Or enough of long-term Kia loans. Whatever works.
We've actually been lucky enough to get to Idaho two years in a row. More than once a year would be nice but I am calling that a win. The main reason for our visit this go around is that my brother Richie & his wife Mary were going to be in town visiting from Maine. Knowing that a few months in advance gave us the time to try and plan a trip. Which almost panned itself out with car woos but ended up working out and all was well.
Last Hurrah with Ruby the Kia Soul
Jason had taken vacation days Sunday, Monday, and Tuesday for this trip. Which worked out fairly decent since he had Friday and Saturdays off. Even then, days go quickly and you don't seem to get all you want to do in a time frame done. Or see more that you want to do. Which has been our case the last two times we've gone. We keep saying that we will go again soon and do a full-on vacation so we can see and do things we didn't do while living there.
Leaving in a Kia Soul named Ruby (July 12th)
I decided that it would be great to leave Thursday evening and stay in the Tri-Cities that night, so we could have most of the full day Friday to explore and do as we pleased. We got a later start then I thought we would but we made our way to the Tri-Cities, Kennewick to be exact for the evening. Not arriving at our hotel until like 10 to 11 and bone tired.
Ruby was packed fairly well this go around. One, because we were not camping so, didn't need fifty million other things. AND because we were not staying at a vacation home but staying with family. So just regular bags were needed. Which meant we were able to leave Roxy a nice little bed to rest in the backseat. Hint though, she didn't use that until the way back home. Which is perfectly normal for her. I think she gets way too excited to see where we are going or doing on the way there. On the way home, she knows and can relax and rest.
Idaho Here We Come (July 13th)
Friday found us getting up and get ready to head to the rest of the way to Idaho. First, though, I wanted to stop in Spokane and go to Riverfront Park. All the time I lived around there, I had never been. It was time to change that. So leaving Kennewick, our plan was to stop there on our way to Mullan. Explore and get some fun photos.
It was HOT though, we got there and walked around some. Sadly, half of the park was cut off for expansion and rebuilding, so we kept having to loop back where we came from. Which was frustrating and did I mention it was HOT? We kept picking up Roxy because the road was so hot.
So sadly, while yes we did stop and got some fun photos and I can now say I have been there. The whole full on exploring didn't happen. That will have to be yet another time.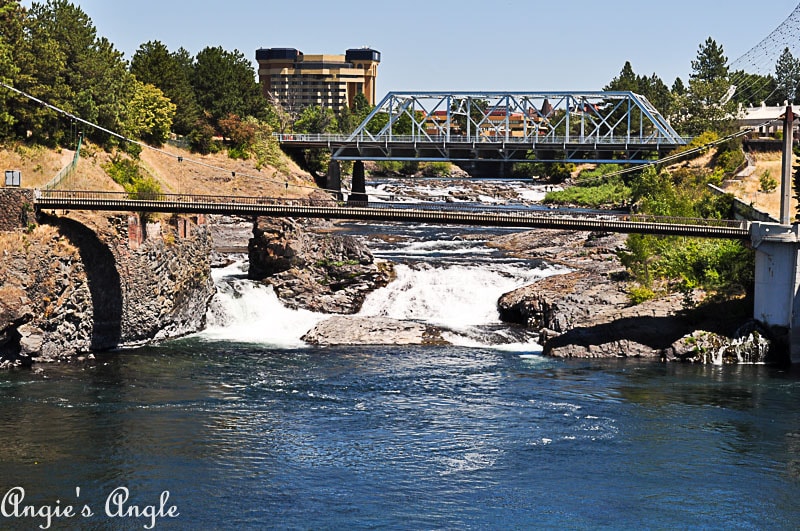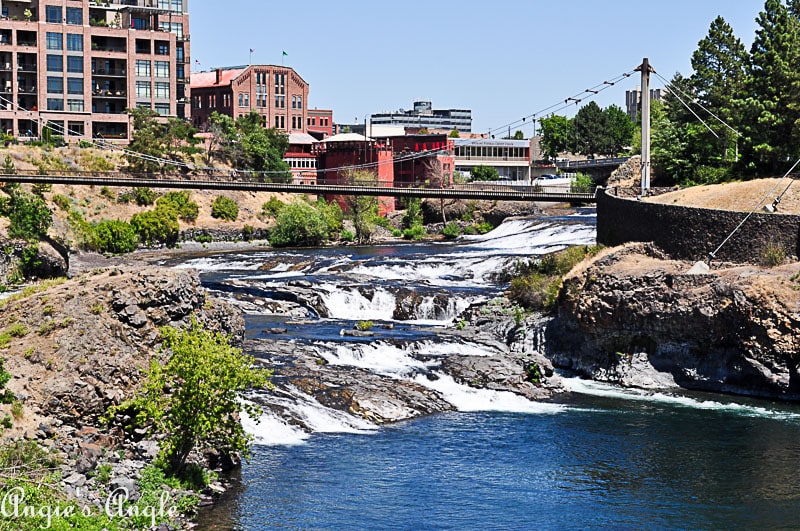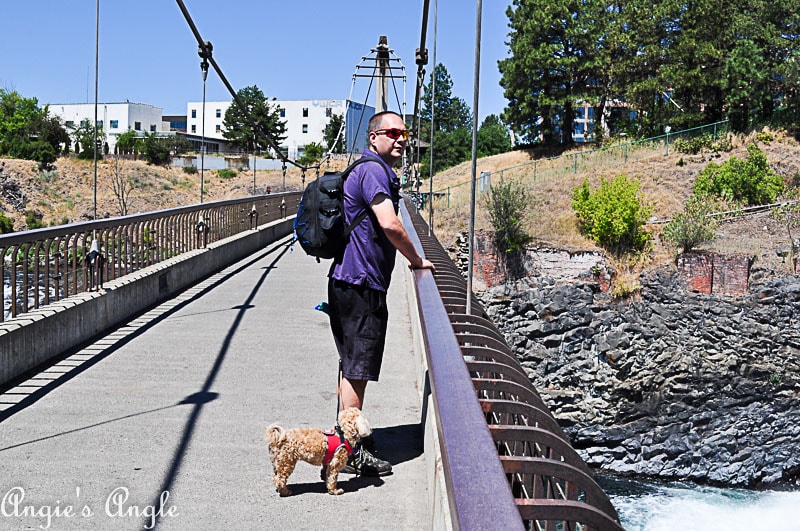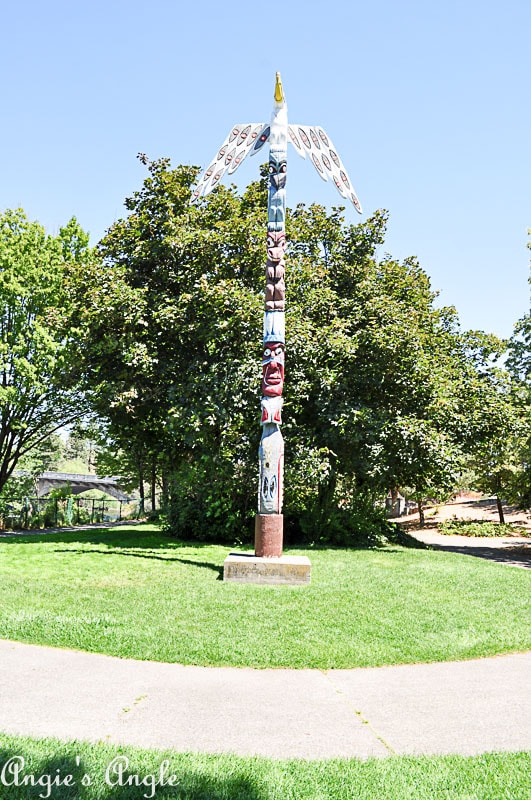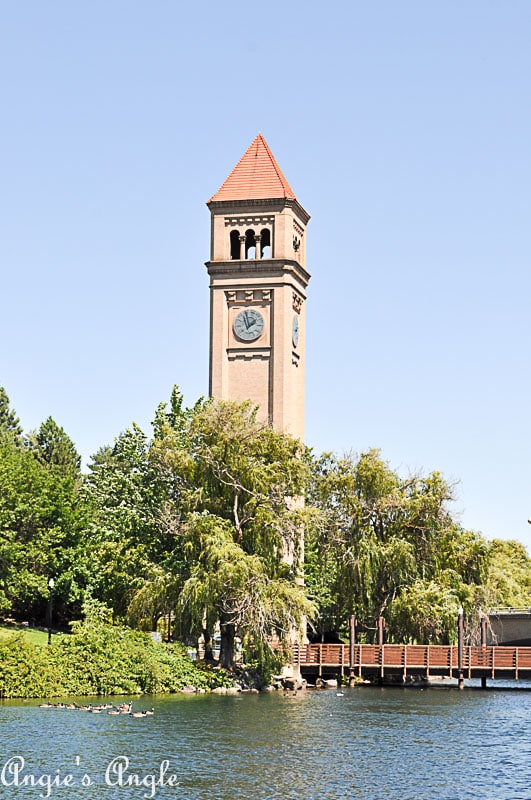 Leaving there we headed to Coeur d'Alene for a late lunch. We both hadn't eaten anything since breakfast, which was bad. And by this time with the heat, I was getting cranky. We couldn't see right off hand where to eat around Riverfront Park that would allow dogs, so we headed across the border where we knew Roxy would be accepted.
Sharing a pizza and each having a drink before heading across the mountain to stay in Mullan with my sissy and her boyfriend, George. Before we did that though, we had to walk down a few blocks in Coeur d'Alene to get us and Roxy an ice cream. Can't forget also, this cute picture with this moose I wanted to take home and keep forever.
Arriving in Mullan, we had a relaxing evening of steak, a surprise visit with my nephew, and a few hands of rummy. Also, enjoying the soft grass George had. Both Roxy and I approved greatly.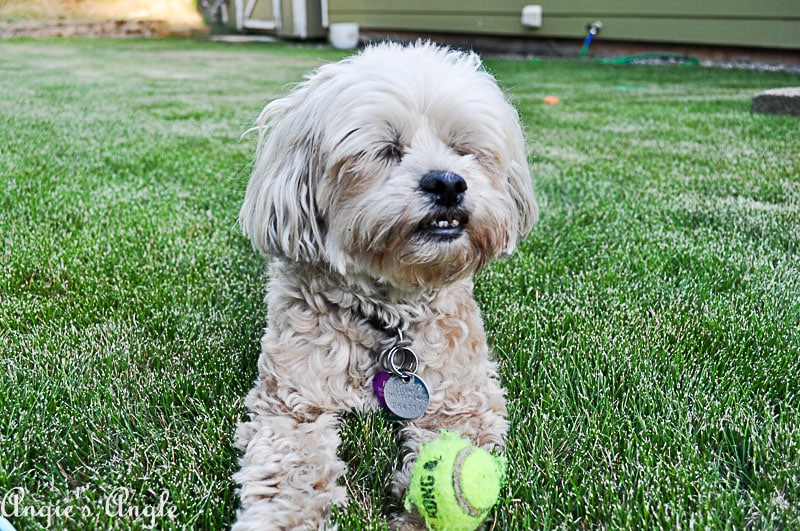 Ready or Not Bison Range, Here We Come (July 14th)
Sadly, Ruby the Kia Soul didn't get her wish to dip into Montana to visit the Bison Range like I had told her. Instead, my nephew, Travis drove all of us over in his truck. Ruby sniffled a bit as we left her behind in Mullan for the day.
The Bison Range was amazing though. We had a grand time. Leaving early in the morning to hopefully beat some of the heat and be able to see some animals on our journey. Wish granted!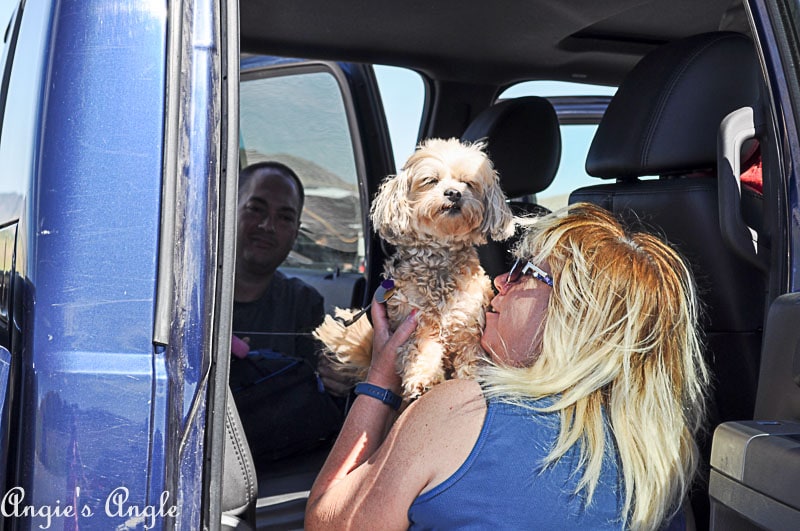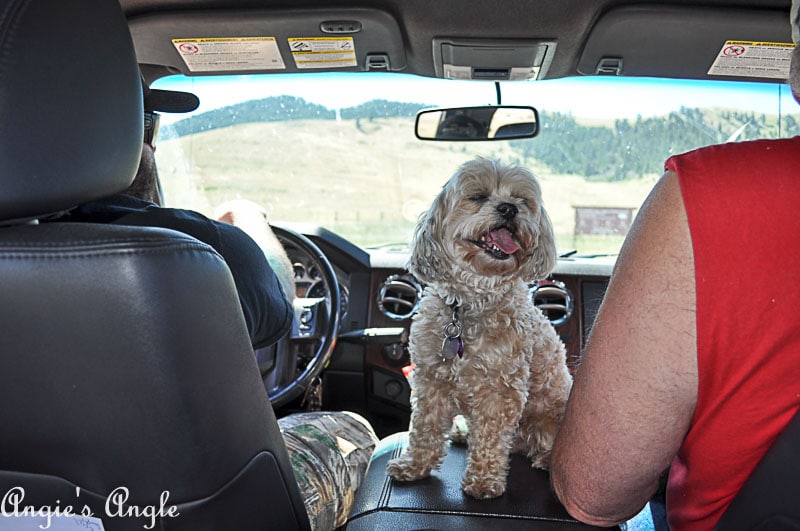 Roxy was so proud and excited. She didn't know what was going on or where we were going but enjoyed sneaking up front to sit in the middle. Spoiled pup.
While it was already hot by the time we crossed into the Bison Range, we were happily surprised by what we were able to see. Guys!!! We saw bears. Three of them. Bears!! The trip completely made.
First, we saw off in some distance a baby and her Momma. We were awed and excited by that but then up the road a bit, we saw another bear in a berry tree right next to the road.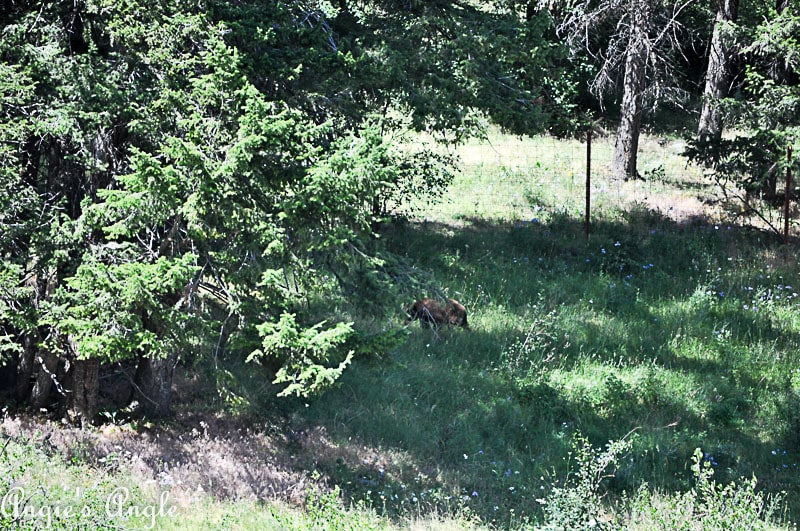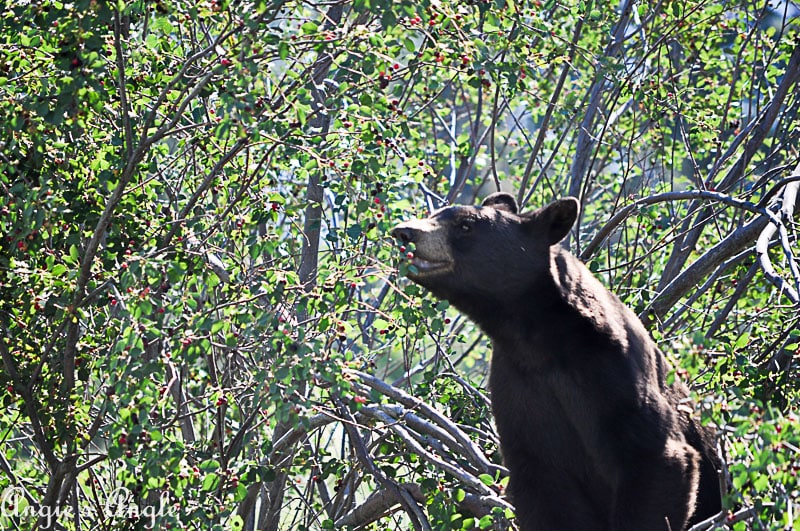 Can you believe your eyes!?! We sure couldn't.
We, of course, saw other animals too. Including the famous bison. Nothing could beat seeing the bears though.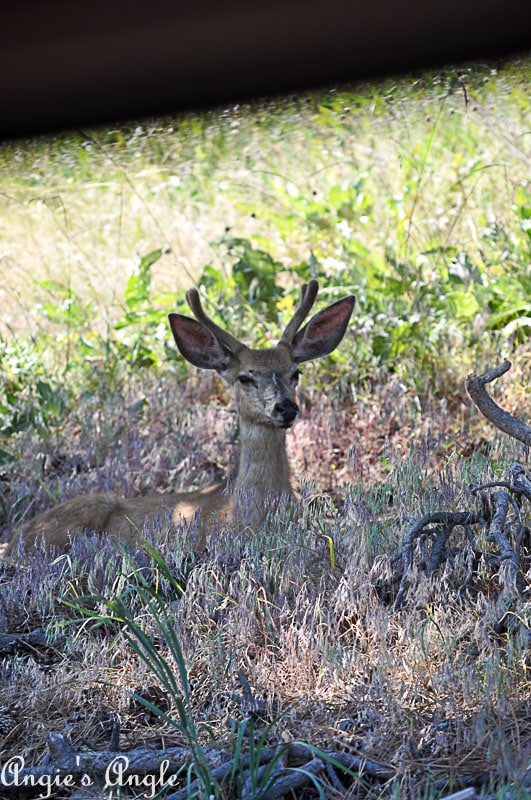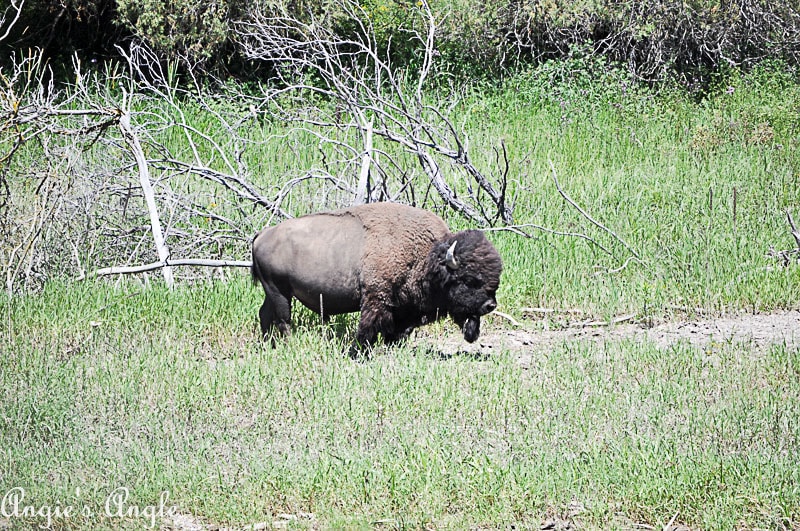 Or the view.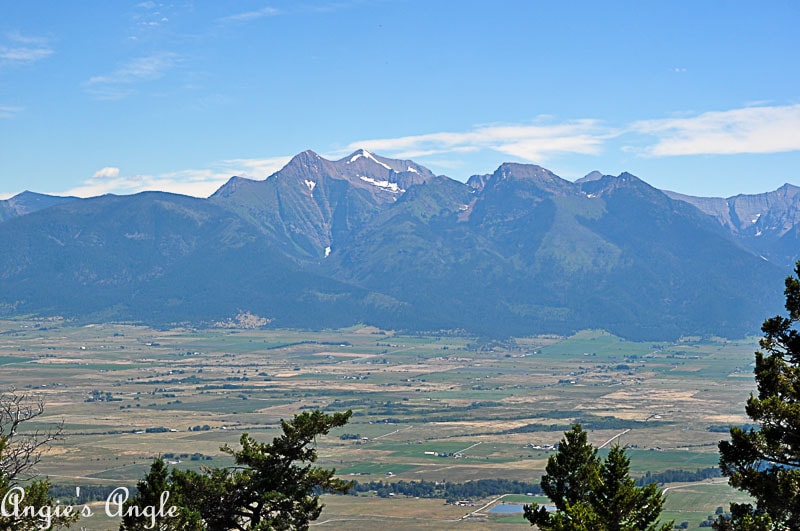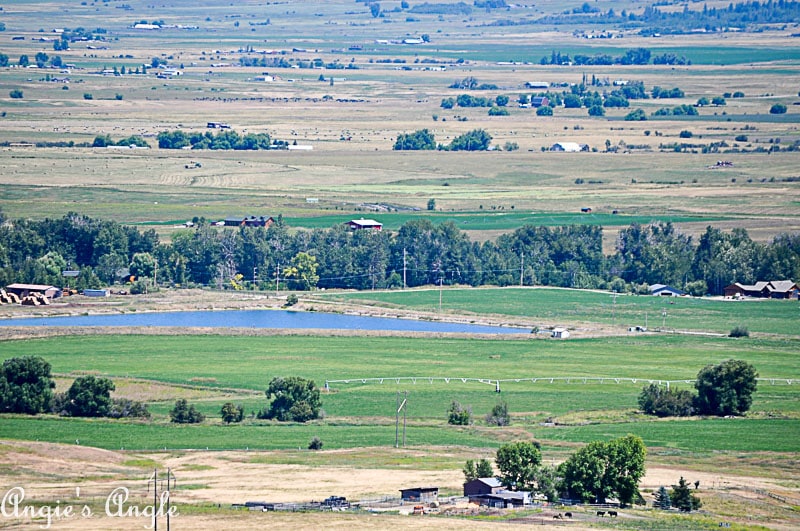 After our adventure at the Bison Range for the day, we made our way back to Mullan. Where we rested up some after the long adventure.
Family Time (July 15th)
It was time to leave Mullan and make our way to St. Maries to meet up with the rest of the family. We had a day of little nibbles and some fun family photos. Then everyone else left and we enjoyed some pizza and downtime after all the weekend fun.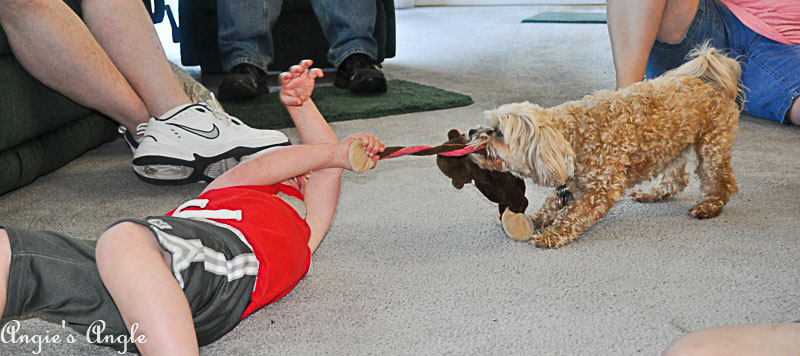 Plus, Roxy found a new best friend that was just as happy to play with her as she was him.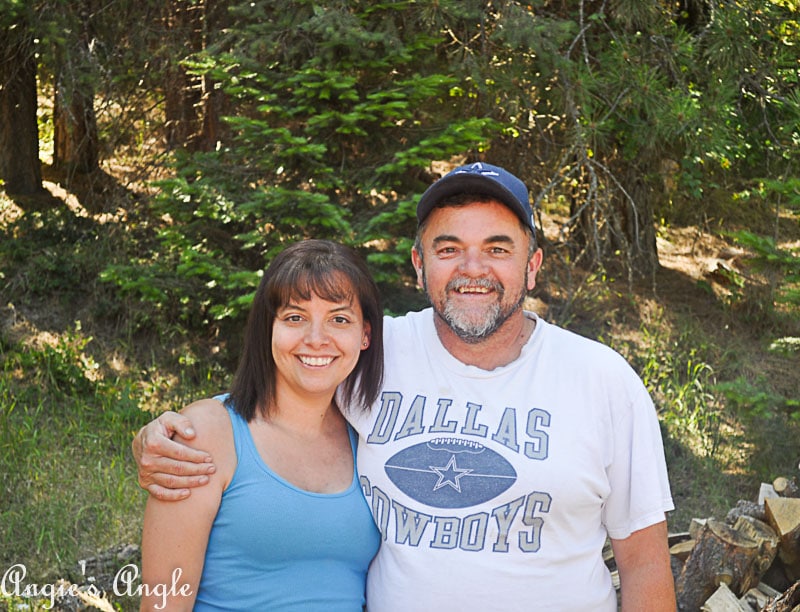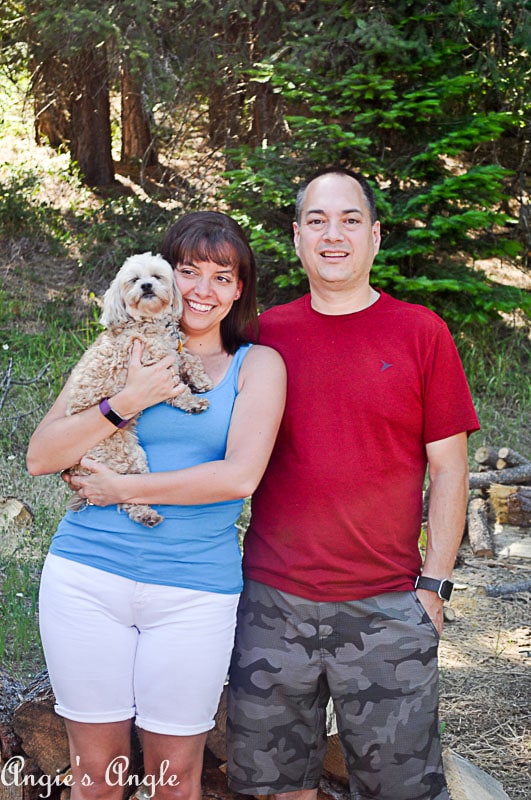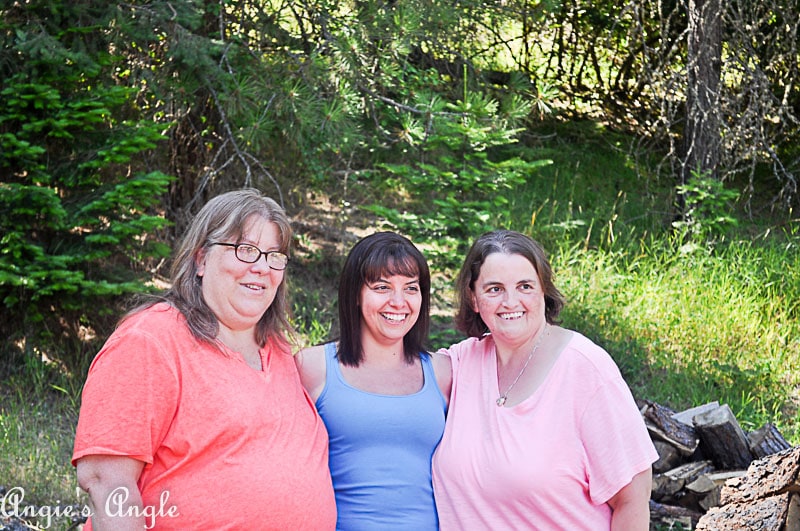 A wonderful visit was had but it was done and over with far too quickly for my taste.
Time to Head Home in Ruby (July 16th)
Monday morning it was time to load back up once again for the long drive back to Vancouver. I decided though it would be fun to meet up with Richie and Mary again if we could before we headed out. As they were staying in the Silver Valley and it would be easy to meet them there or in Coeur d'Alene. Thankfully, they loved the idea and we met them at the Tall Pine in Pinehurst.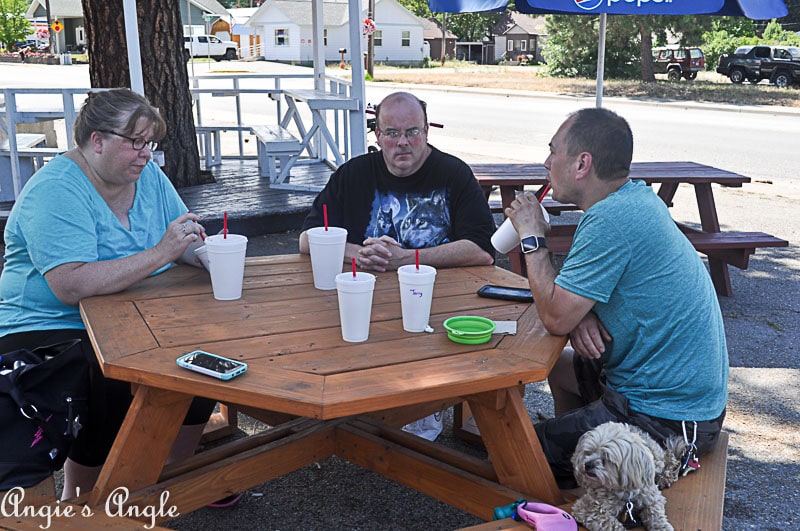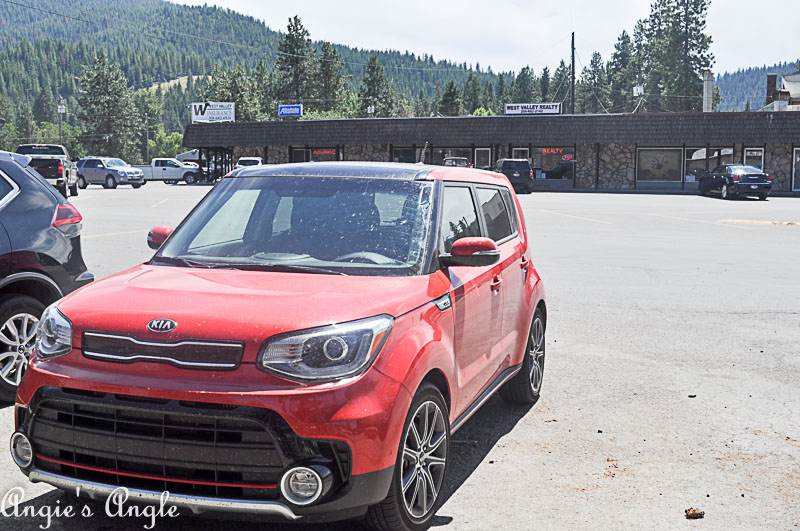 Ruby the Kia Soul sat waiting for us to do the last leg of this long last hurrah with her. She was dirty but well-loved the last few months we had her. And boy did she have some adventures to tell.
Not long after we hit the road for our leg home, Roxy crawled back into the backseat of Ruby and stretched out to take her much needed snooze for this journey home.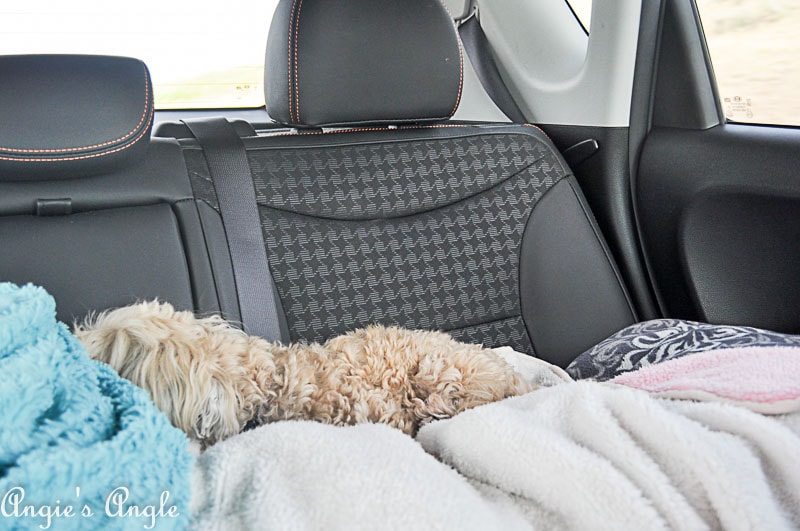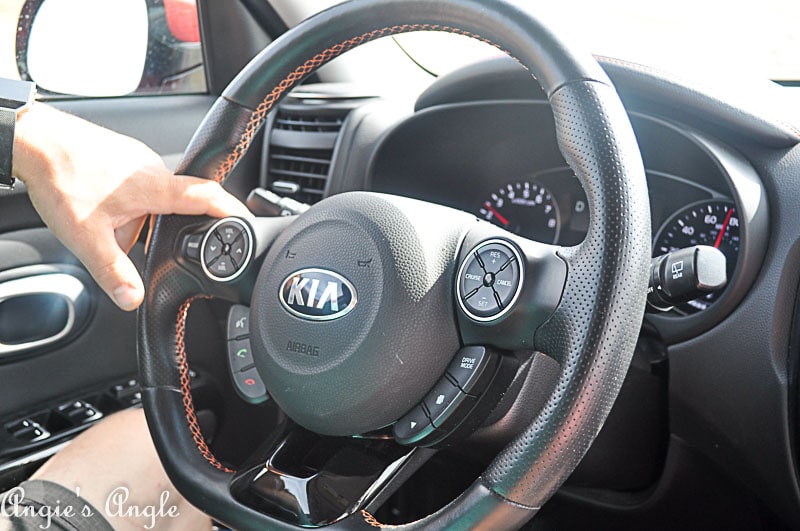 The Kia Soul, we named Ruby, was a joy to drive. Full of spunk and a heart of a well-loved traveler. It was hard to know this was our last fun adventure with her, but knowing there would be more fun adventures ahead in other Kias put the smile back in our hearts.
The views on the way home couldn't be beaten though!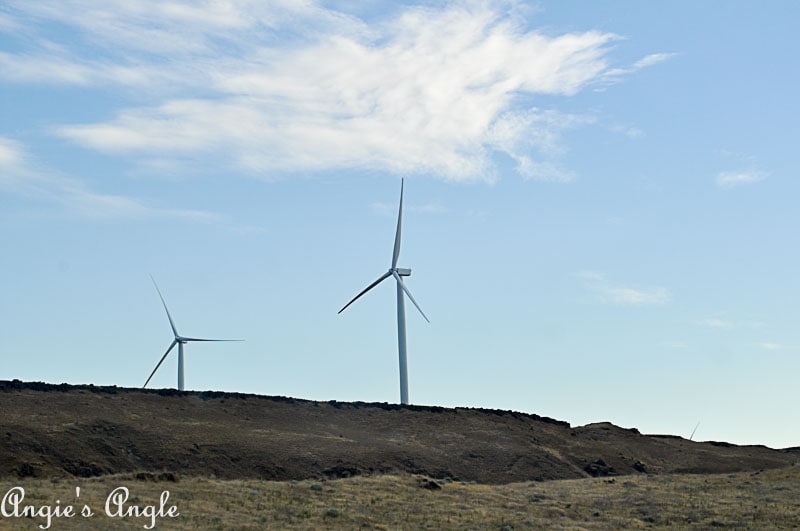 Jason teased that these fans sure wouldn't do a good job of cooling down the temperature.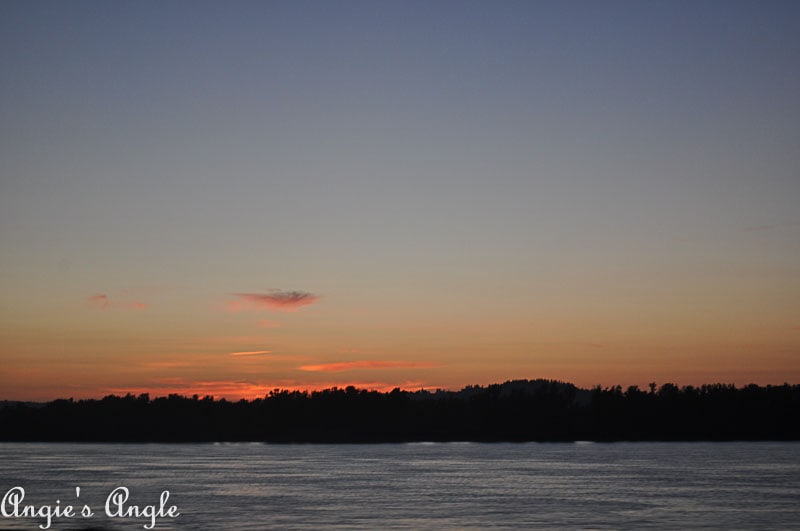 Almost home when the sun made its final dip into the horizon. Beautiful!