Post below may contain affiliate links. Ordering through the links provided may provide a kickback to the blog.
Gathering this 2018 Catch the Moment 365 Week 45, I was disappointed in myself once again because I had missed a day. Haven't a clue but on Fridays, I tend to forget to take a photo. Not sure what happens. Friday's are our Saturday, the first day of our weekend. You would think I'd have more to take photos of. Friday's though are the days I often forget, so weird.
Before I show off this week's photos. Seeing them I think the two words that come to mind are food & drink. You'll see why as you go through the week.
Care to take a peek at our last week?
2018 Catch the Moment 365 Week 45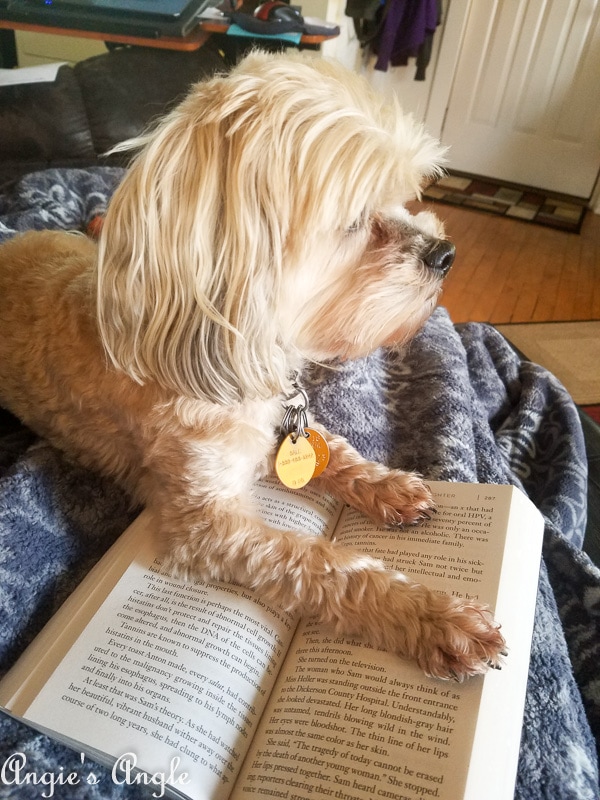 Day 309 – Monday, November 5th – Roxy was helping me read.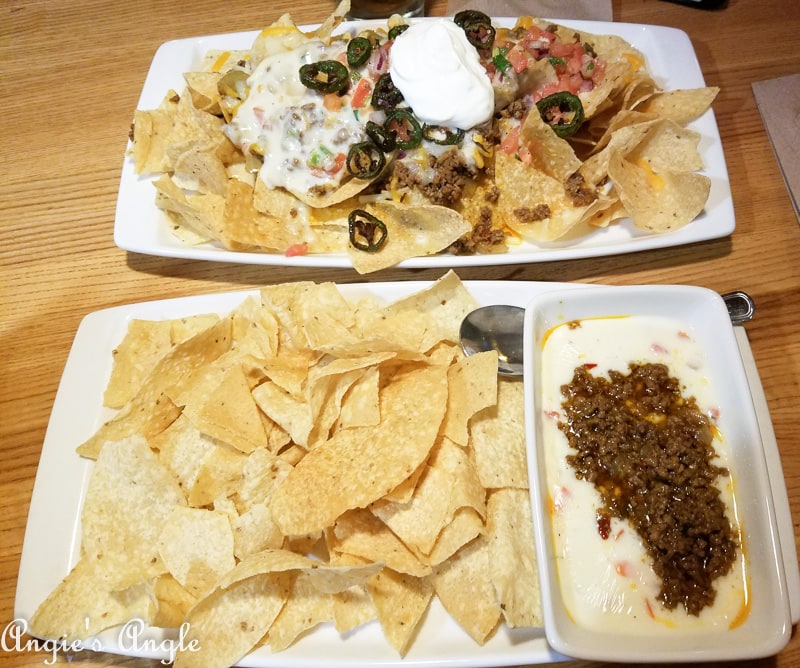 Day 310 – Tuesday, November 6th – Our Applebee's dinner. We had side salads and then this each. Mine was the taco meat and queso. It was way too oily and gross feeling. The queso with taco meat could have been so gosh darn good, had it not been for all that oil and grease.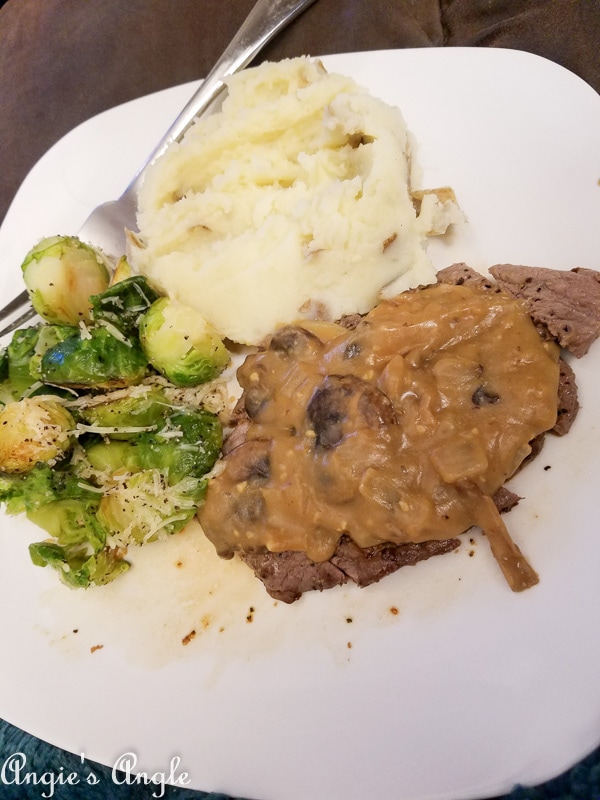 Day 311 – Wednesday, November 7th – Yummy filling dinner at home before soccer.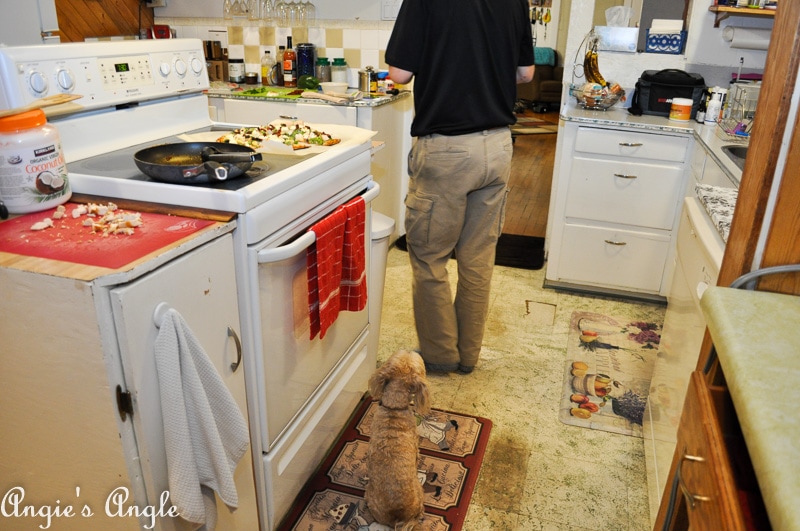 Day 312 – Thursday, November 8th – We were making homemade pizzas, which should go live on the blog Thursday, and Roxy was all for it. She wouldn't leave the middle of the kitchen. She smelled some yummy happenings.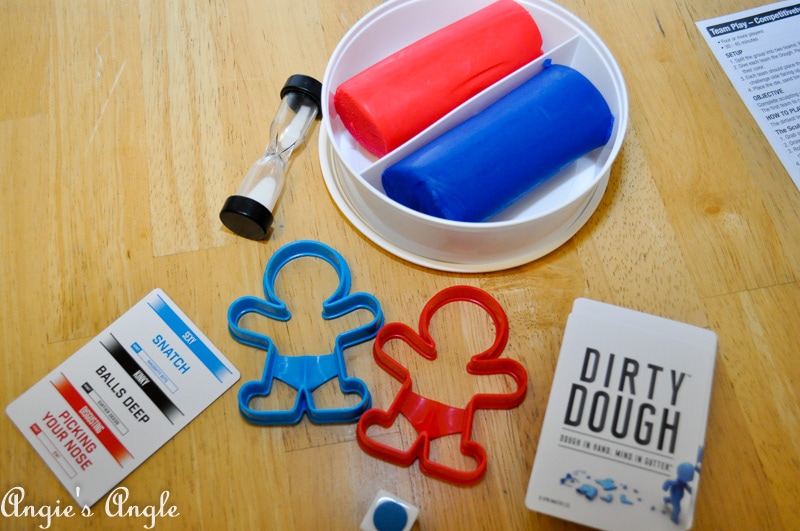 Day 314 – Saturday, November 10th – Finally played the Dirty Dough we received free to test out from Spin Master. It says it's for 3+ people, so I was hoping to acquire a 3rd at least before playing. That didn't happen before my review was due so we made do with just the two of us. Was fun. A little hard at times to think about how to produce what the clue was but I could see massive laughter in group parties.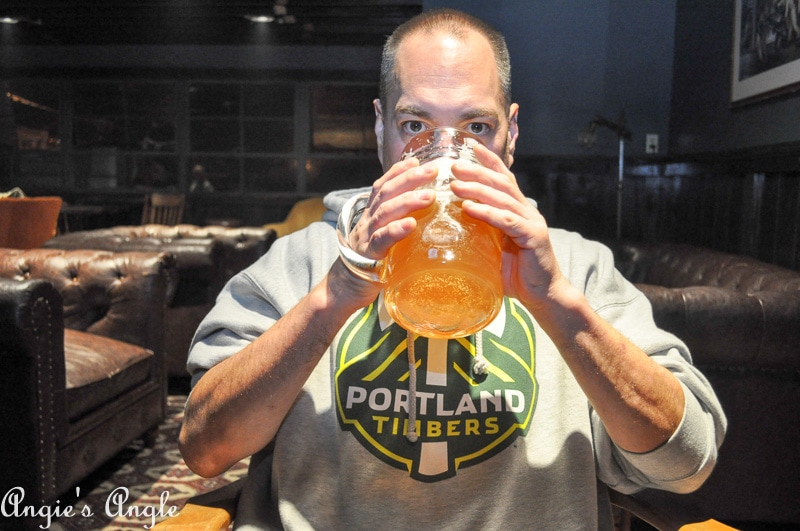 Day 315 – Sunday, November 11th – Jason's Birthday and Veteran's Day. Celebrating both on this special day for this special guy. Here we have him with his massive free birthday drink from Tap Union Freehouse.
How was your week?