Post below may contain affiliate links. Clicking and ordering through provided links may provide a kickback to the blog at no extra cost to you.
Getting the 2018 Catch the Moment 365 Week 46 up and done for the week now before I take some time away from the computer. Planning to stay away from my laptop as much as possible until Sunday. And then get some major work done before we leave for vacation again.
This last week was a quiet enough one. Not a lot of new happening. I did have a dentist appointment, just your regular cleaning and check up. Then we headed up to Seattle for an early Thanksgiving in the 2019 Nissan Rogue (full story coming up in the next few weeks).
Time to take a peek of our last week in photos…
2018 Catch the Moment 365 Week 46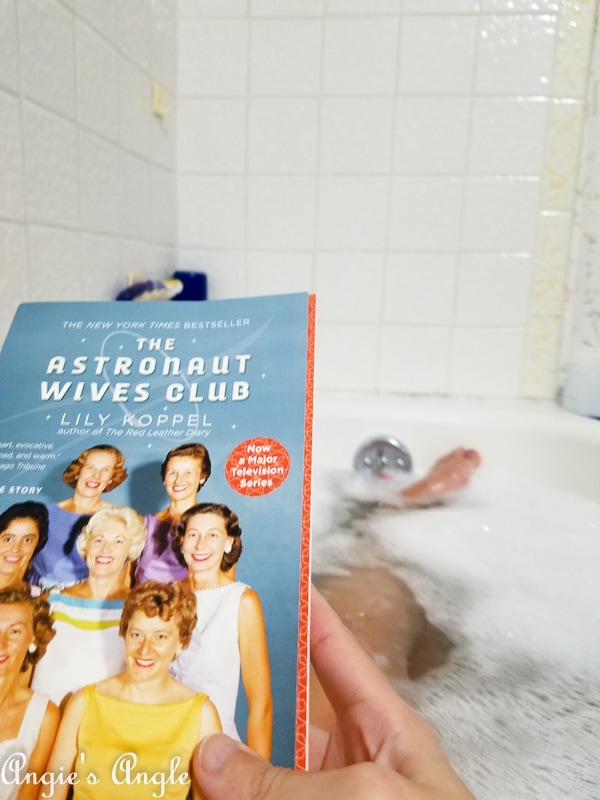 Day 316 – Monday, November 12th – It was time for a nice hot bubble bath with my current book. I am reading The Astronaut Wives Club by Lily Roppel. I loved the series on ABC but the book I am not loving as much.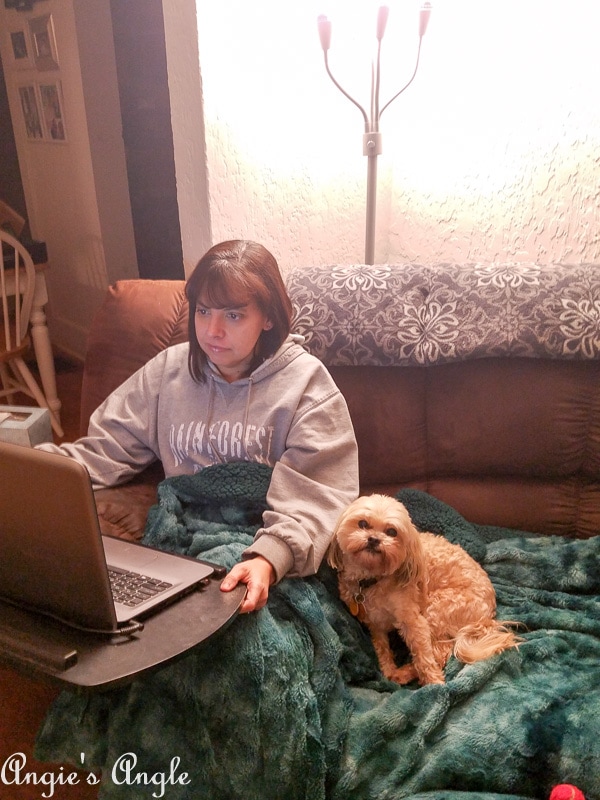 Day 317 – Tuesday, November 13th – We took a set of photos for an Instagram prompt I was doing for November. The prompt was work. This one is an outtake of the one I shared, here. Roxy sat funny through all the photos, am not sure what she was doing.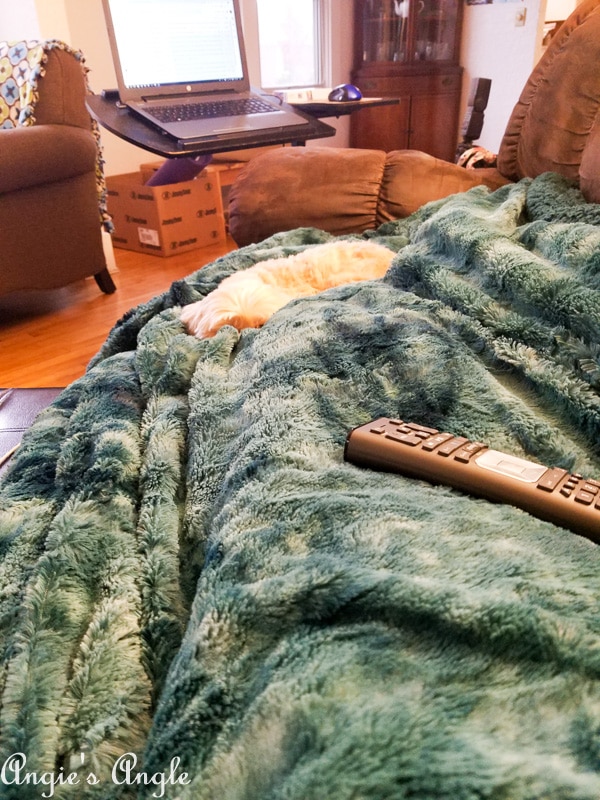 Day 318 – Wednesday, November 14th – I just couldn't get warm the whole day. Finally giving up and grabbing the heating blanket and just taking a time out on the couch with Roxy girl.
Day 319 – Thursday, November 15th – This tree outside my dentist office was sure pretty. With the fall colors all vibrant and then the sun shining through, I needed to stop and snap a photo.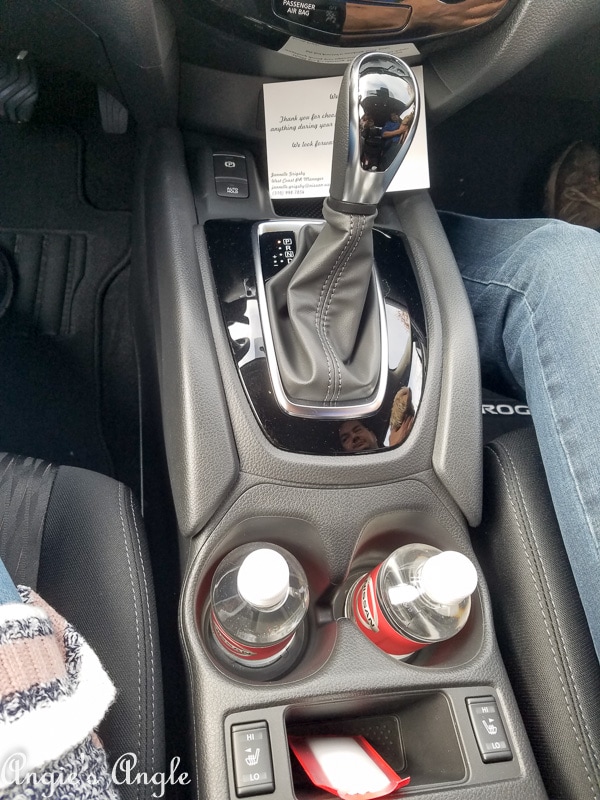 Day 320 – Friday, November 16th – Sweetest welcome to a car brand I have ever had. Was two bottles of mini waters with Nissan label. A nice little note and a little glass wipe thing. I just had to take a photo cause I was pretty giddy.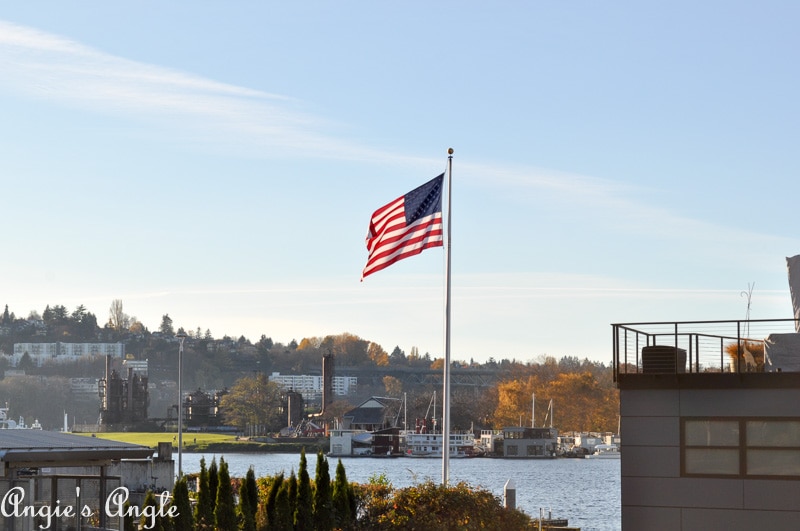 Day 321 – Saturday, November 17th – Flag showing itself beautifully on Lake Union.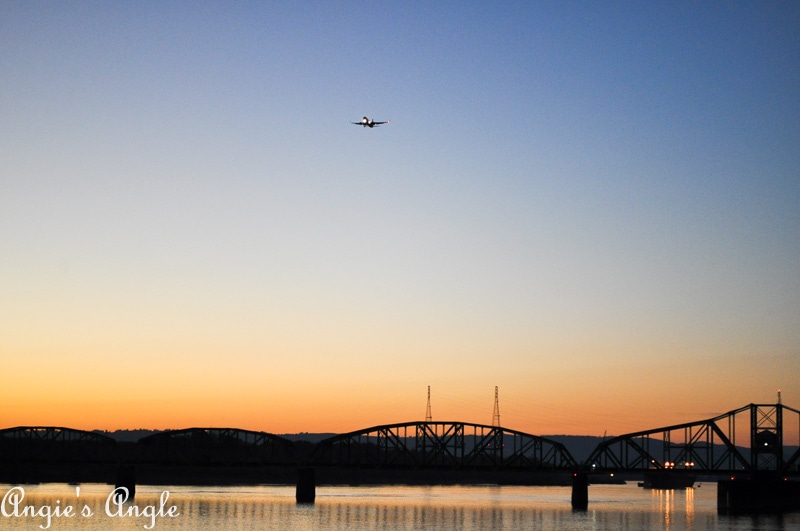 Day 322 – Sunday, November 18th – We took a trip down to the new Vancouver Waterfront. Had been hoping to grab a few more photos with the 2019 Nissan Rogue but nothing pretty was near enough. The new waterfront is quite pretty though and we got some fun shots. It'll be even better once things start moving in and they actually get done with the building up of it.
How was your week?