Post below may contain affiliate links. This site may receive a kickback if you order the product through the provided link, at no extra cost to you.
For me, the Holidays scream games. Not only as gifts but as family and friends gather, it's time to bring out the big and fun party games. Today I am rounding up some (just a small few) of my favorite party games for the season.
Maybe you'll find one or two you'll order to have on hand for your fun gatherings this Holiday. Or maybe you'll see some that you want to purchase as gifts. Whatever the case, hopefully, you'll find this list helpful and fun.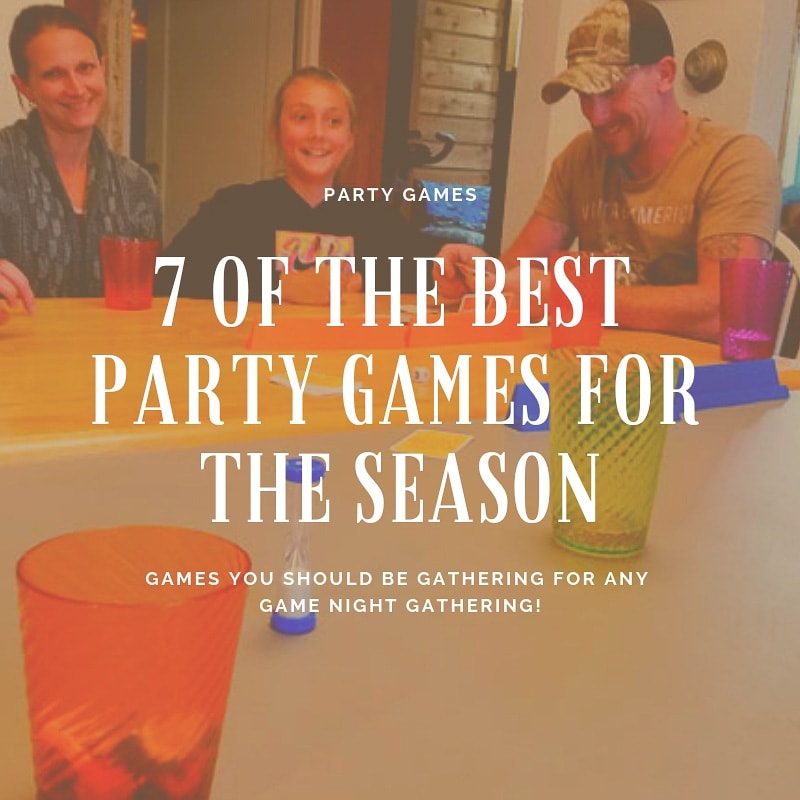 7 of the Best Party Games for the Season
Charades with cards. Two teams play at the same time. One is the storyteller for each team. Must only tell the story with cards provided. Absolutely NO speaking or acting.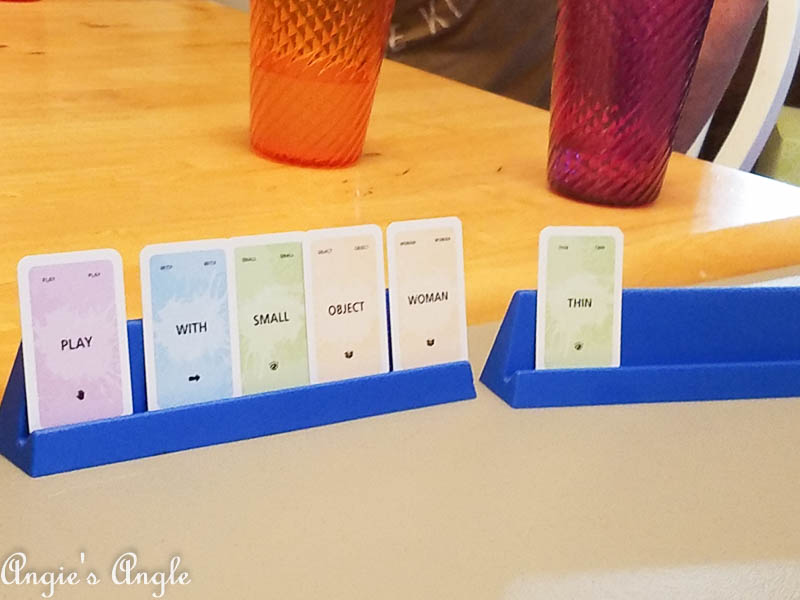 We've only played this once when we were able to host a game night with it, Hands on a Whole New Word Game. Seriously, we had so much fun! There just hasn't been a big game night gathering since to actually play it again.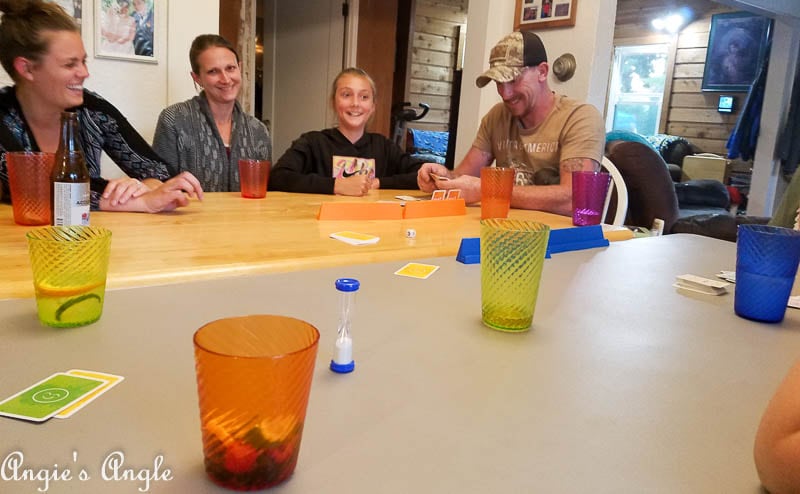 3 or more players
Ages: 12 and up
Find it on Amazon – Word Slam (right now $23.39)
All you have to do is obey the card in this fun action filled game. There are hours of laughter in this game and lots of fails to boot! We don't get the chance to play it often enough at all.
3 to 8 players
Ages: 16 and up
Find it on Amazon – Quelf (right now $17.90)
Who hasn't played or heard of this game? It seriously needs to be mentioned though because it's still one of my very favorites. And I get so excited when we get the chance to play it. So simple, yet so fun and laughter is the number one thing that happens in this game!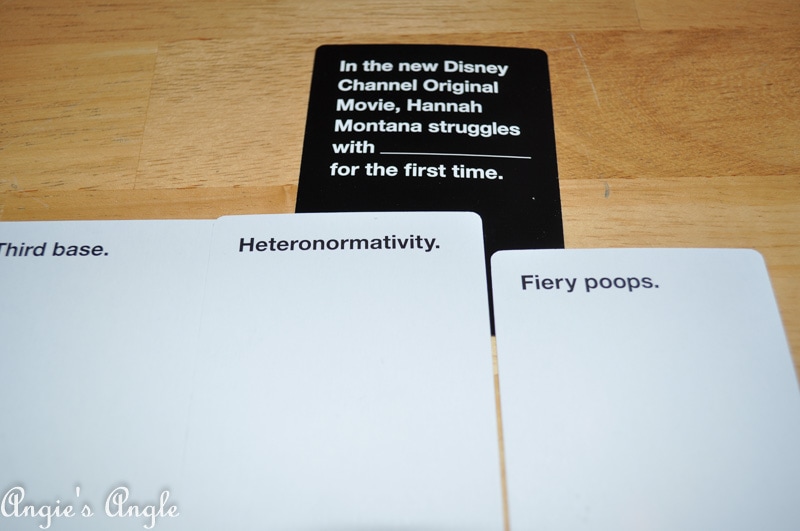 Ages: 17 and up
Find it on Amazon – Cards Against Humanity (right now $25.00)
An oldie but a goody in my eyes. Showing off your talents or in my case lack of talents! Playing in teams you do wordplay, sketching, sleuthing, acting, and more. It's a fun game that not everyone loves.
You may also want to grab Cranium Dark Game!
4 or more people
Ages: 16 and up
Find it on Amazon – Cranium (right now $12.96)
Played very similar to Cards Against Humanity but more family friendly. Picking the card the "judge" likes best gets that person a win. Once again it's filled with laughter and fun. A simple game to learn and play, which we all love!
There are also other versions: Apples to Apples Junior and Apples to Apples Big Picture.
4 to 8 players
Ages: 12 and up
Find it on Amazon – Apples to Apples (right now $13.77)
Come up with an answer with the letter the die tells you to do with the category showing. Make sure to think of something unique because you only get points if no one else has the same thing!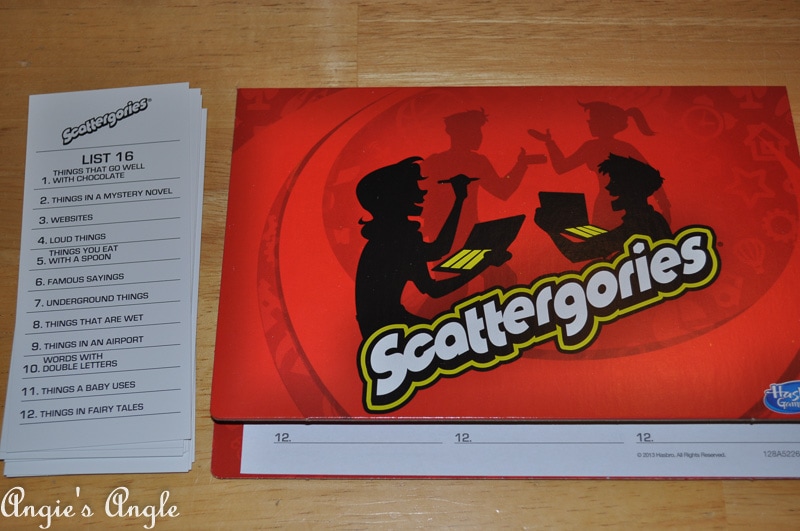 There is also Scattergories Categories.
2-4 Teams
Ages: 13 and up
Find it on Amazon – Scattergories (right now $14.45)
I bought this for our family gift last Christmas but we hadn't played it. Until we went to a family gathering this summer and some other family brought it to play. It's fun! A little different but I like it. Am anxious to play ours sometime soon!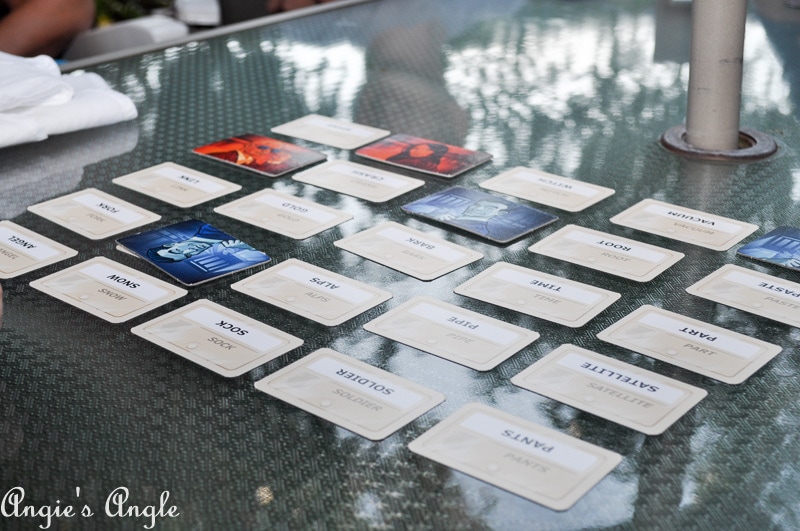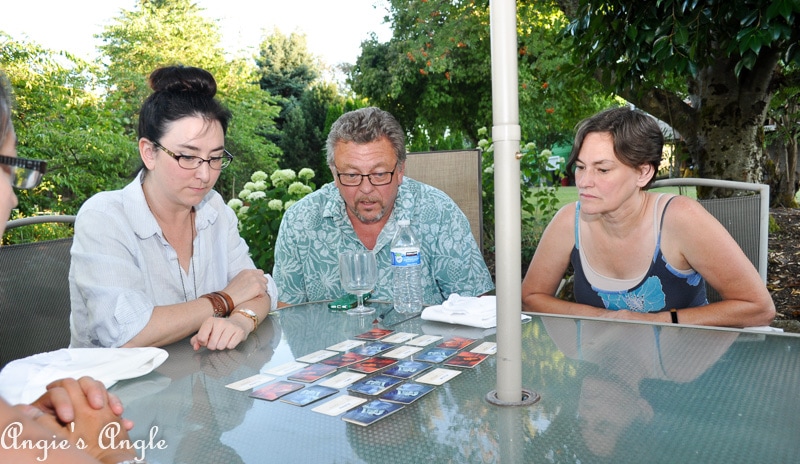 2 to 8 or more players
Ages: 14 and up
Find it on Amazon – Codenames (right now $14.88)
Bonus Honorably Mentions