This week's 2018 Catch the Moment 365 Week 51 is coming at you all a bit late. This last week has been weird, as I can see it has for most everyone. It feels like the whole last week was a Holiday with Christmas on Tuesday and New Year's this coming week. Plus with me spending more time off the computer for the last couple weeks, this got shoved off a bit.
Can we say though how lovely it has been not to be completely attached to my laptop? I am working my way through some ideas for the upcoming new year too and hope to shift the blog a tiny bit in the process. Just a bit. Is there anything more you'd like to see around here? Would love to hear your input some, if you have anything.
This last week was the quiet before the Christmas hubbub. It was quite lovely and really you have only Roxy to see for the most part this last week.
Take a peek…
2018 Catch the Moment 365 Week 51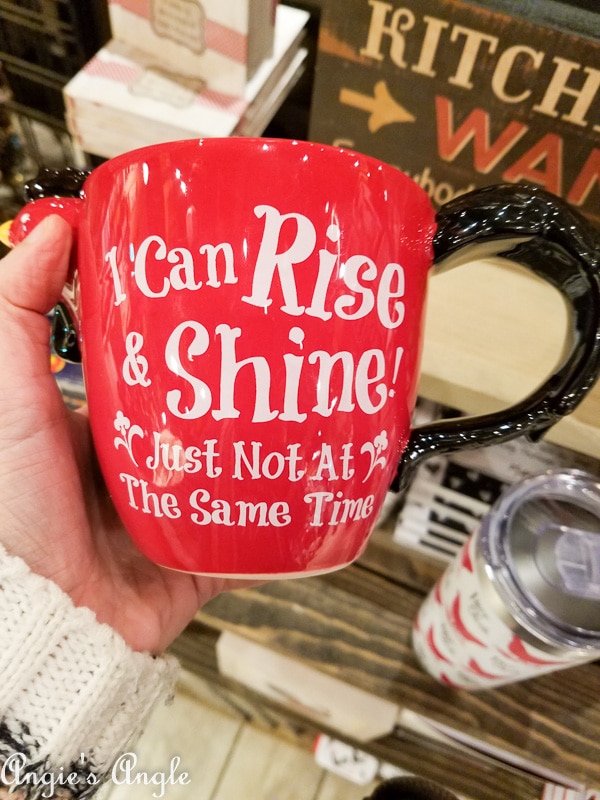 Day 351 – Monday, December 17th – Debbie and I had a date day so she could hopefully start her Christmas shopping. She didn't find much though. We ate at Cracker Barrel for lunch and saw this in their gift store. I loved it! Am having quite the love affair with big mugs that have cute sayings on them lately.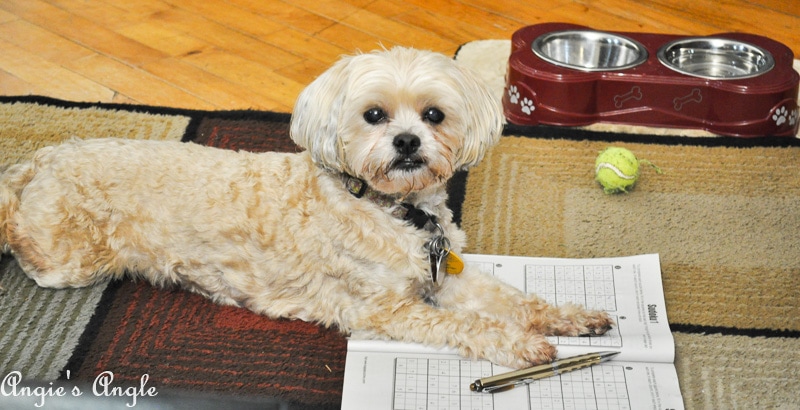 Day 352 – Tuesday, December 18th – Roxy was so cute. I had been laying on the floor working on the puzzle book so she'd play and eat. I happened to get back on the couch for a few minutes and look down and see this cute sight. Pretty sure she told me that these puzzles are too hard for me Mommy.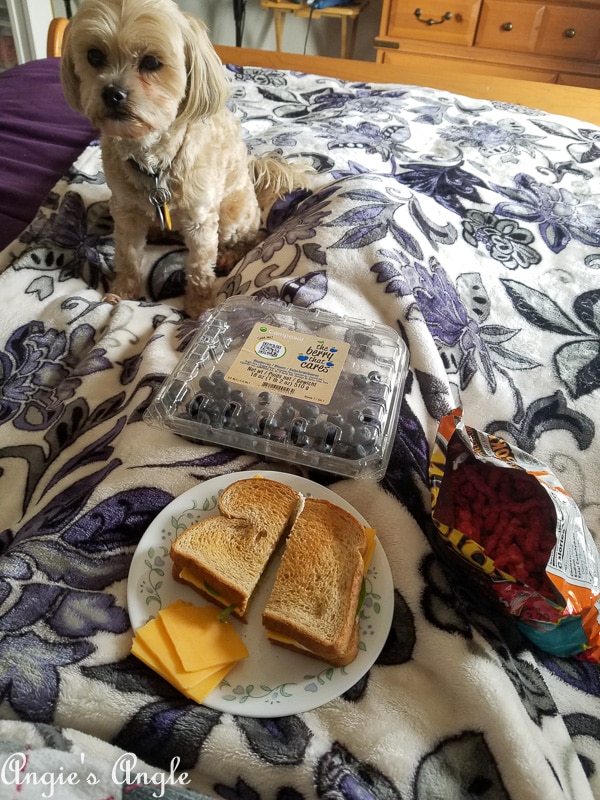 Day 353 – Wednesday, December 19th – It's no secret around that Roxy hates the stairs going up the bedroom and will only very rarely go up them and never down. This day she just kept going up to the bedroom. I finally took it as a hint and up we went for most of the day.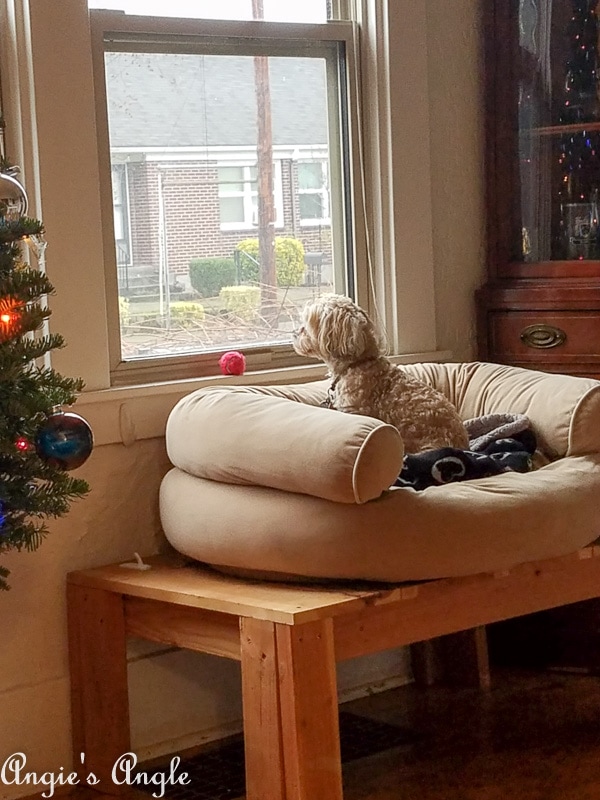 Day 354 – Thursday, December 20th – I just love watching her watch outside like this. Note her little red ball in the window.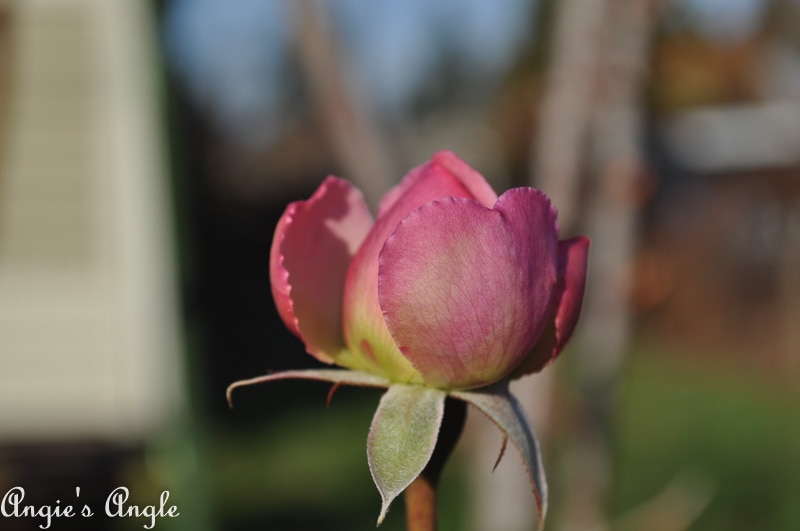 Day 355 – Friday, December 21st – Thinking that our flowers are very confused by our mild weather. Saw this little guy blooming out in our backyard and had to go take a photo. Jason said our yellow roses up front are also trying to bloom.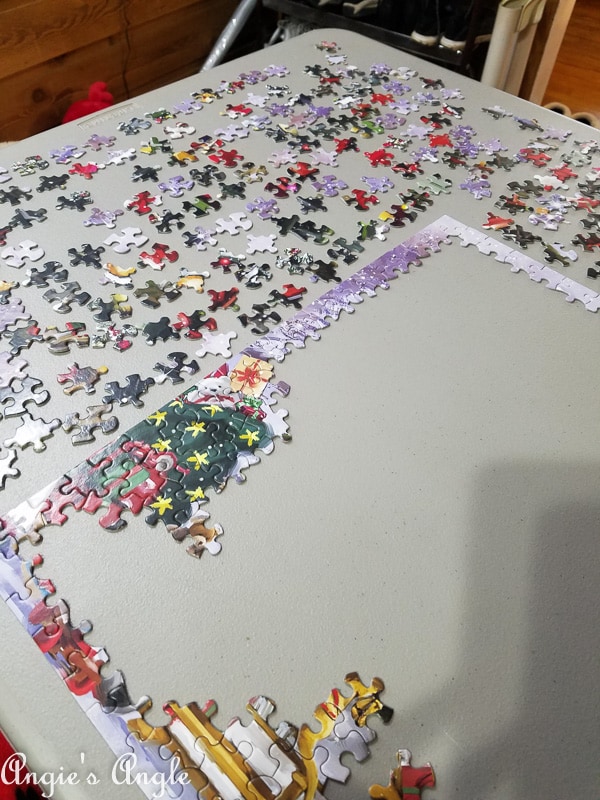 Day 356 – Saturday, December 22nd – Part of my getting off my laptop more, means jigsaw puzzle working. Working on our second Christmas puzzle for the season. This one is a lot harder than the first one was.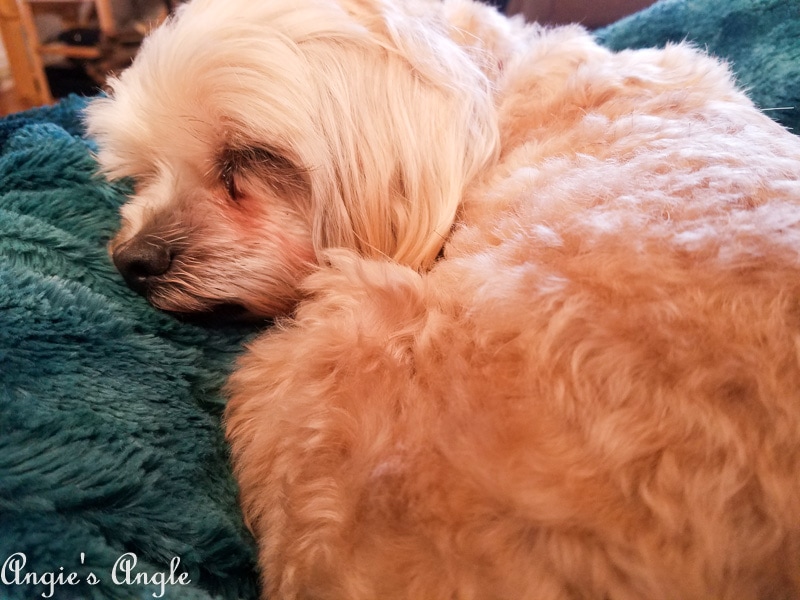 Day 357 – Sunday, December 23rd – More precious than gold. Love when my girl snuggles me.
How was your week?