Post below may contain affiliate links. I may get a kickback by you ordering through the link at no extra cost to you.
Another year and another Catch the Moment 365. As I said in the closing of the previous year, I wasn't sure if I was going to keep doing it. Deciding that I am but with a slight shift in what I post and how. This 2019 Catch the Moment 365 Week 1 starts of that new trend.
Doing a bit more books, instead of doing a wrap up each month. And when I have things that I am testing out but yet doesn't warrant a full post, you'll see all that kind of stuff here. Plus of course, our fun normal everyday life!
Between Tuesday and Thursday will be the normal posting time for Catch the Moment 365 this year. Weeks are Tuesday through Monday. So depending on how our week looks, those are the days you can expect to see them each week here.
Life this week was calm and full of energy and thoughts about this here blog. Ending the week with me doing something completely out of my comfort zone and part of my words for the year.
Without further ado our 2019 Catch the Moment 365 Week 1 below.
2019 Catch the Moment 365 Week 1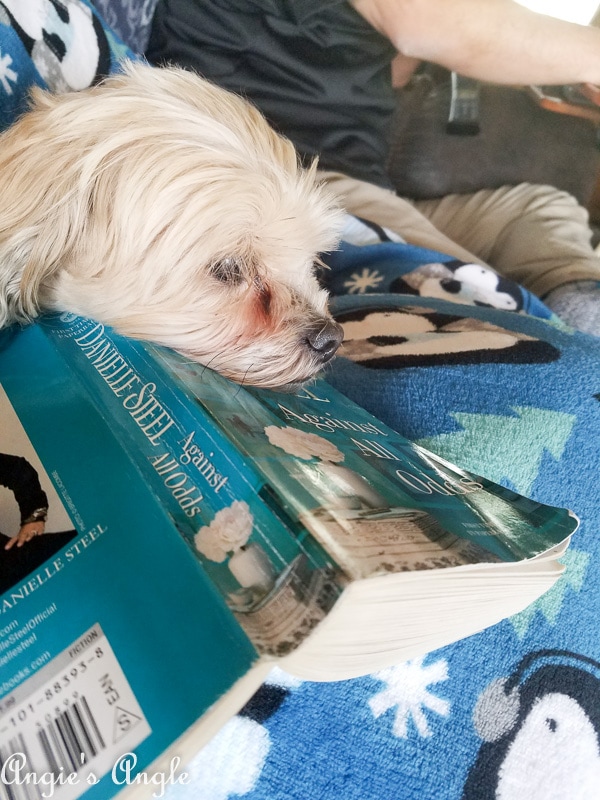 Day 1 – Tuesday, January 1st – It was a super lazy day around the house for our New Year's Day. I was having one of my headaches so I wasn't feeling 100% either. Laying down on the couch with my book and Roxy decided the book was for her head resting pleasure. Against All Odds by Danielle Steel, again so not a favorite of mine from Danielle Steel. Giving it only two out of five stars.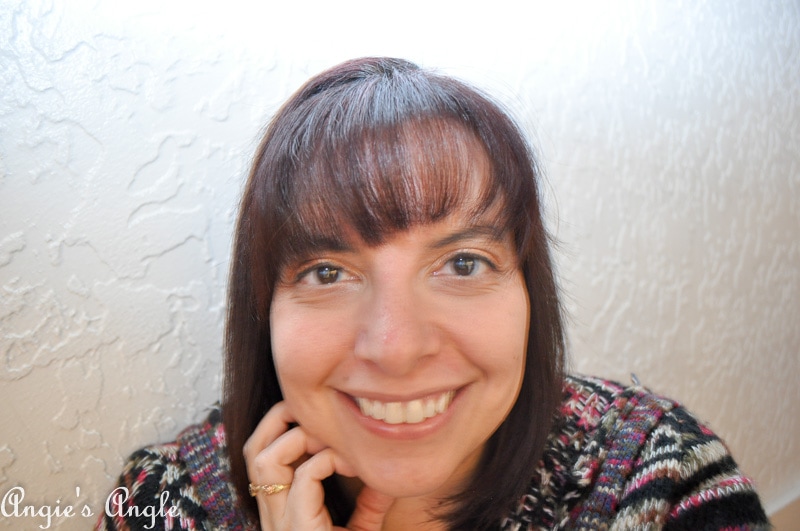 Day 2 – Wednesday, January 2nd – Love starting out the year with a selfie with a few facts about me. Who knew that I'd be doing a second selfie later in the week but more on that later. Read the post on Instagram about my facts and leave me one of your own, please.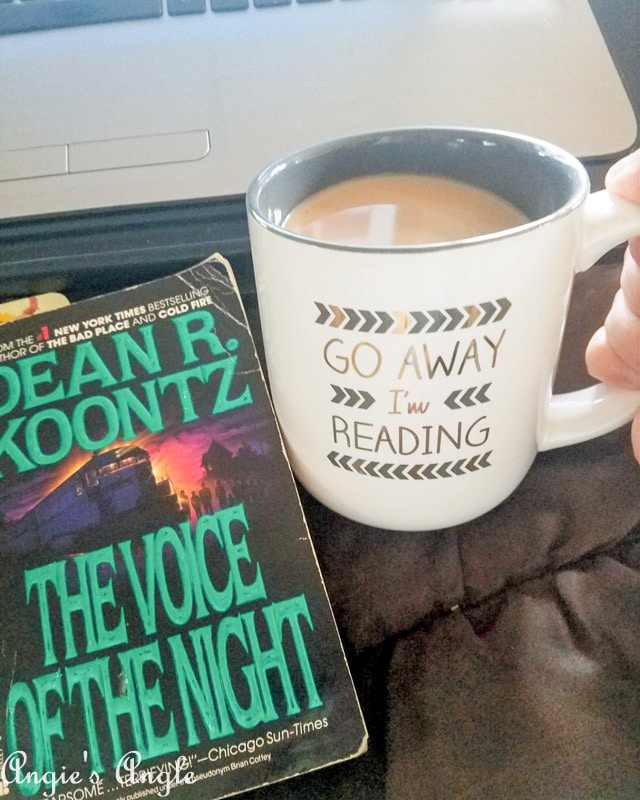 Day 3 – Thursday, January 3rd – Debbie got Jason and I a gift basket for Christmas. This was my mug inside it. (linked to a similar mug on Amazon) How much more perfect could it be? Even at the bottom of the cup, there is a picture of glasses down there. So cute! Including my current read, which you'll be hearing more about in next week's wrap up.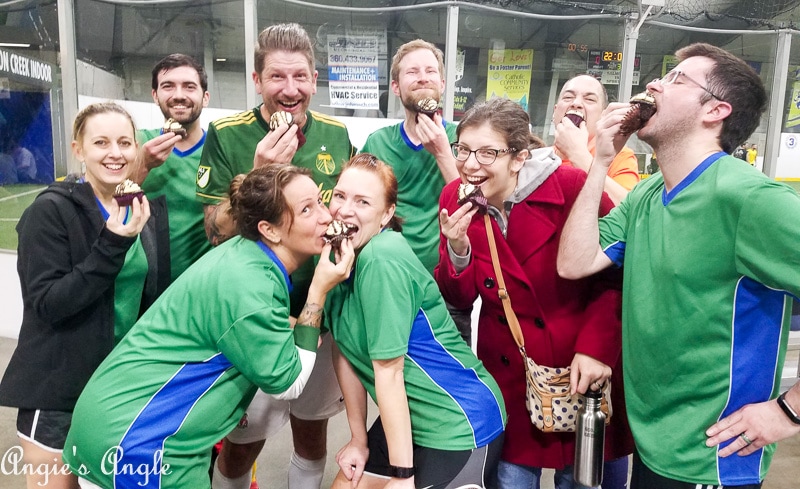 Day 4 – Friday, January 4th – Honestly, I didn't remember to get a single photo this day nor did Jason after checking with him. Then I remembered Emily took this photo at soccer and kindly asked to grab it. Not quite the same as us taking it, but we were there. Emily makes a treat for everyone on the teams Birthday. It had been Britt's Birthday but she didn't show, so she had everyone eat the cupcakes. Super cute photo though, right?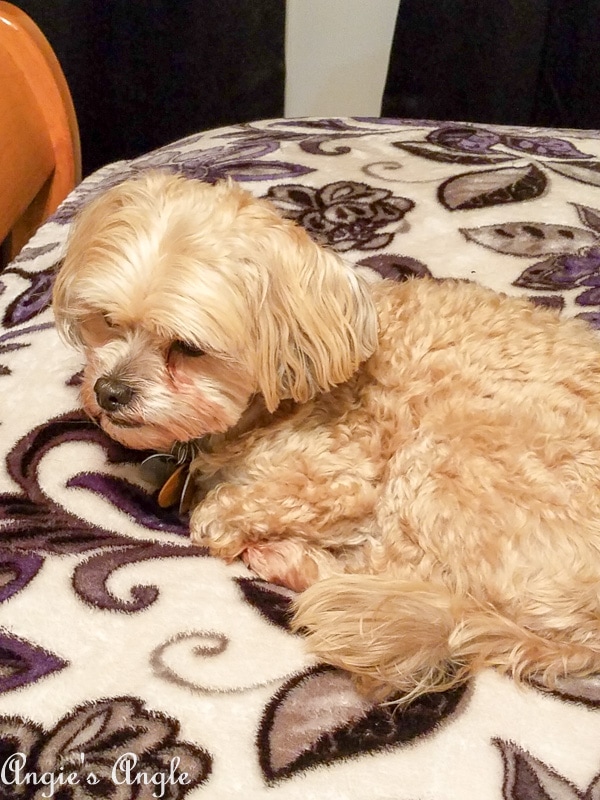 Day 5 – Saturday, January 5th – Once again I almost forgot to take a photo, shame on me. Luckily I remembered once Roxy and I got up to bed, so you get her cutely curled up waiting for Daddy to come up and fetch her water for nighttime. Yes, she is spoiled. Yes, she has us trained.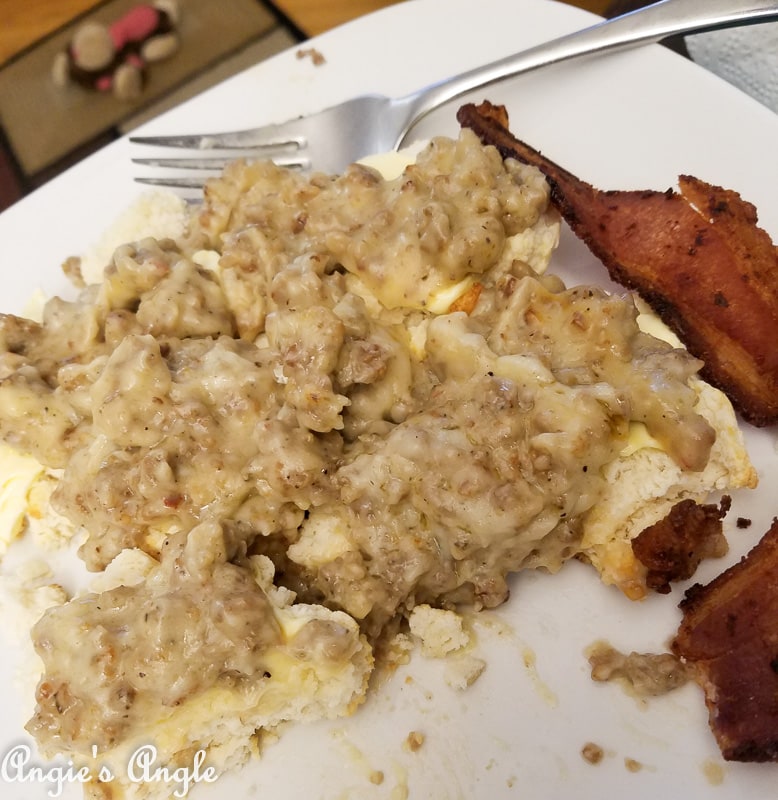 Day 6 – Sunday, January 6th – We had biscuits and gravy for dinner and it was divine. Only taking the photo after I ate half of it. Oops. Simply amazing though! With a small side of bacon from last night's BST's (BLT's), we just use spinach instead of lettuce.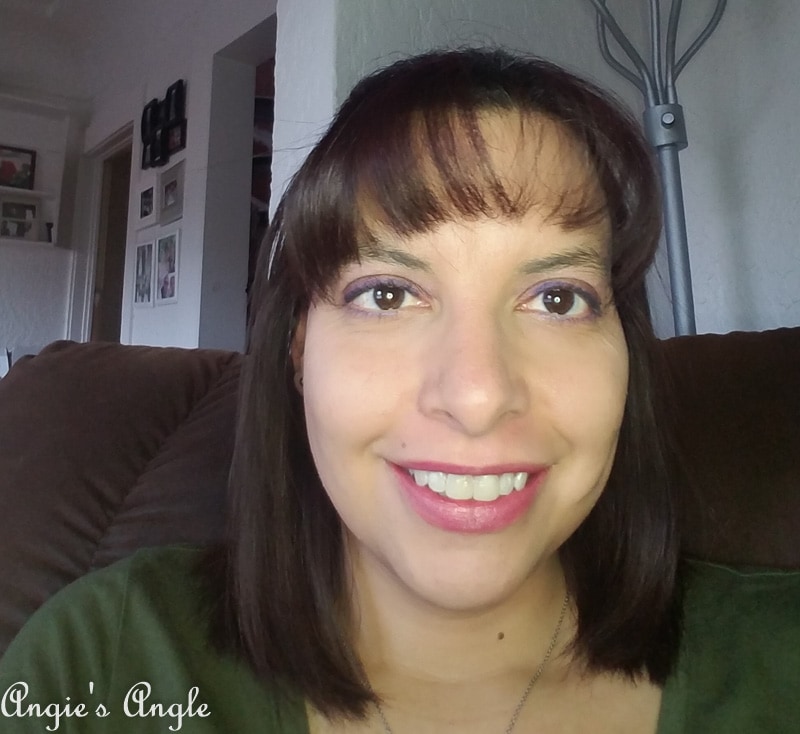 Day 7 – Monday, January 7th – Yes, the second selfie of the week. Was getting myself ready to head to Final Draft Taphouse for their Brews n' Write-In. Melissa, my cousin, was coming to pick me up to go with me. I was a nervous wreck and almost canceled several times throughout Monday. Telling myself though, no, you can do this, it'll be good. New year, time to grow. You'll be hearing more about Brews n' Write-In later. Also, finished up the post all about my words for the year, that is going live tomorrow. Yay. So watch for that.
How was your week? Happy New Year, everyone! May your first full week of 2019 been a good one.