Had to giggle to myself while gathering the 2019 Catch the Moment 365 Week 5. Why? Because every day was mainly all dog cuteness. And sadly, I missed a day along the way as well. Darnit!
Moving on though with what I do have. And trust me it's a bunch of cuteness, mainly. There is some weird random pictures. One from this last week is really weird because it was taken for a survey I was doing and ended up being the only photo I took that day. So me being me, I threw it in. Why not?
Also, I have a lot planned for this little space but this last week I haven't felt great. Am feeling rather good today, so I am hoping I kicked it and can get my butt back in gear around here. Stayed tuned all!
Until then, last weeks photos and a little peek into our every day life!
2019 Catch the Moment 365 Week 5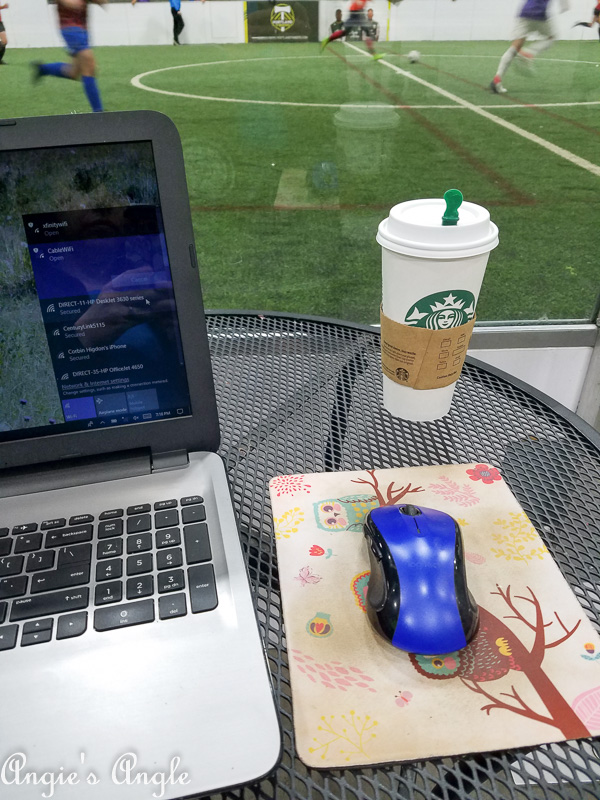 Day 29 – Tuesday, January 29th – Another Tuesday night at soccer which meant half of it working some. I love working at soccer, I tend to actually focus and can get a few things done. Often, wanting to work on other things too but not know what exactly to do. My mind gets stuck on what else to bring to the blog sometimes.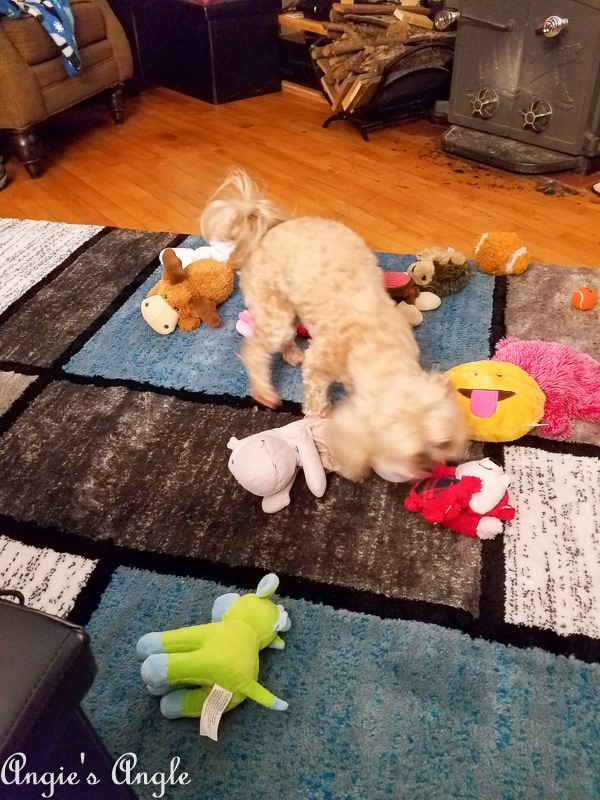 Day 31 – Thursday, January 31st – This was hilarious. Jason was throwing Roxy's toys at her from her bed area and Roxy would catch almost every single one. She was so beyond excited to have all these toys around her and wasn't sure which one to choose. Blurry head because she was moving so much.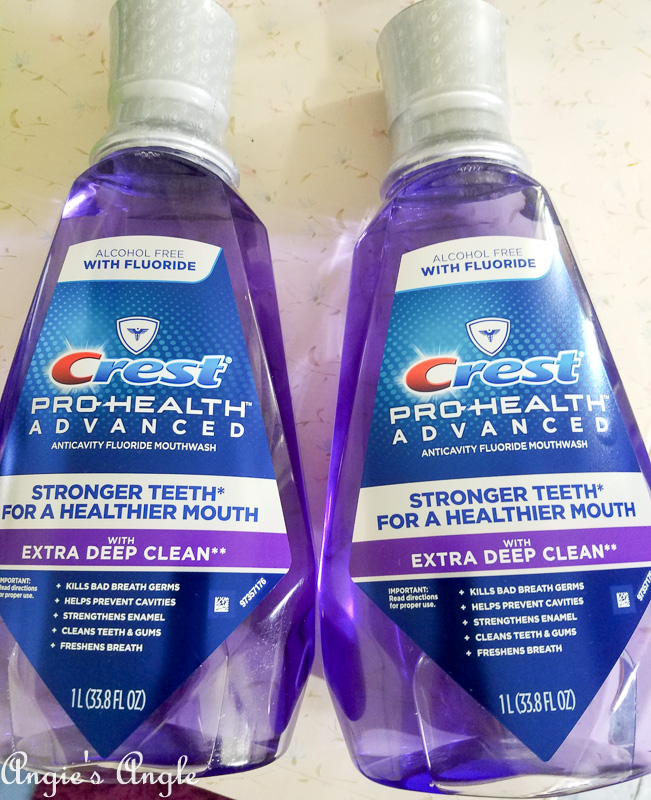 Day 32 – Friday, February 1st – The weird random photo for the week. The most recent mouth care product I had bought.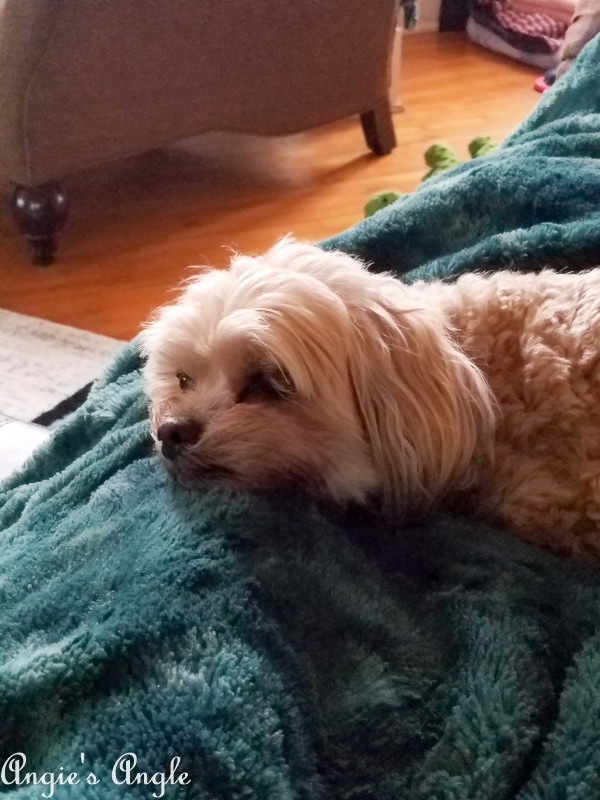 Day 33 – Saturday, February 2nd – The first day of Turkey's sleepover. I actually had snapped a photo of Turkey first and then Roxy to try and show where they both were. Weirdly the first photo didn't save. Turkey was on the futon and Roxy was on top of me on the couch. Cute babies.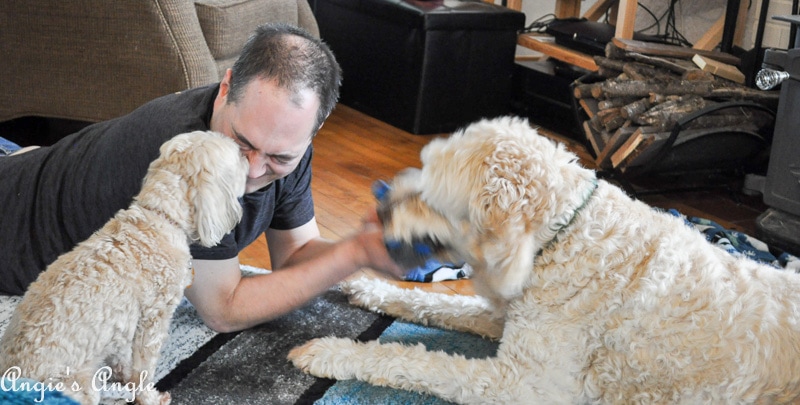 Day 34 – Sunday, February 3rd – Puppy playtime. Jason was playing with Turkey but Roxy wasn't having any of that and was down to make sure nothing bad happened. Turkey head is all blurry but still a cute photo. My camera really needs serviced.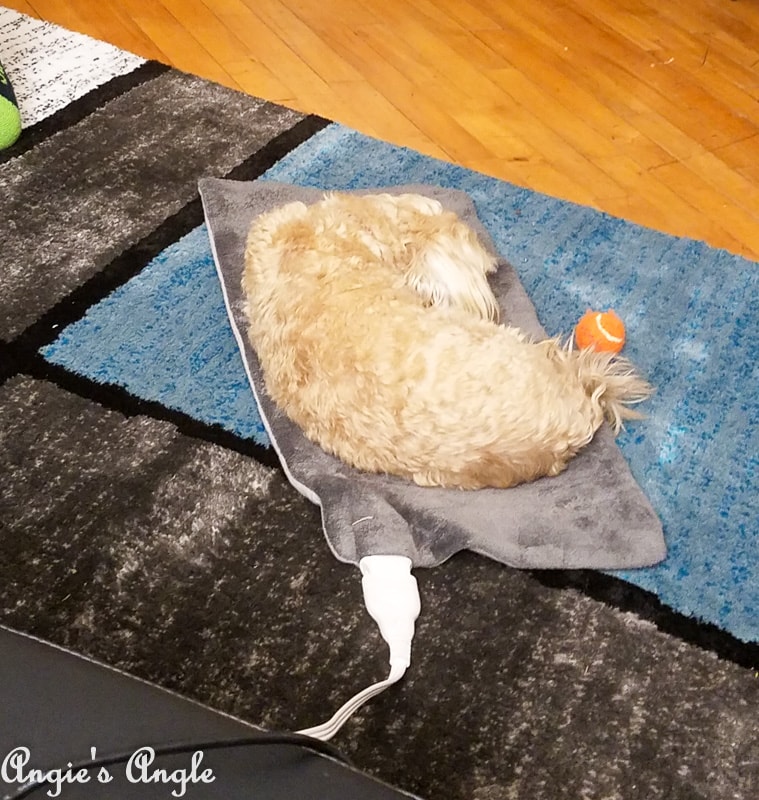 Day 35 – Monday, February 4th – Roxy once again stole the heating pad I had been using and than Jason used to warm his feet. Yes, it was on this time and she was in heaven.
How was your week?