The next day isn't ever guaranteed. That is the harsh truth of life. Anything can happen. Do you want to leave this world and not let those you care about how much you love them? Or want them to leave this earth without them knowing just how much you care? We have to remember the importance of saying I love you often.
Please don't make people guess how you feel about them. First, by saying, I love you often. Show them that you care that you are thinking of them. Those three little words can change someones day or even life.
I love you is simple and so needed. Today I am going to give a bit of my insight on the importance of saying I love you is a must along with showing everyone that you care about that you do.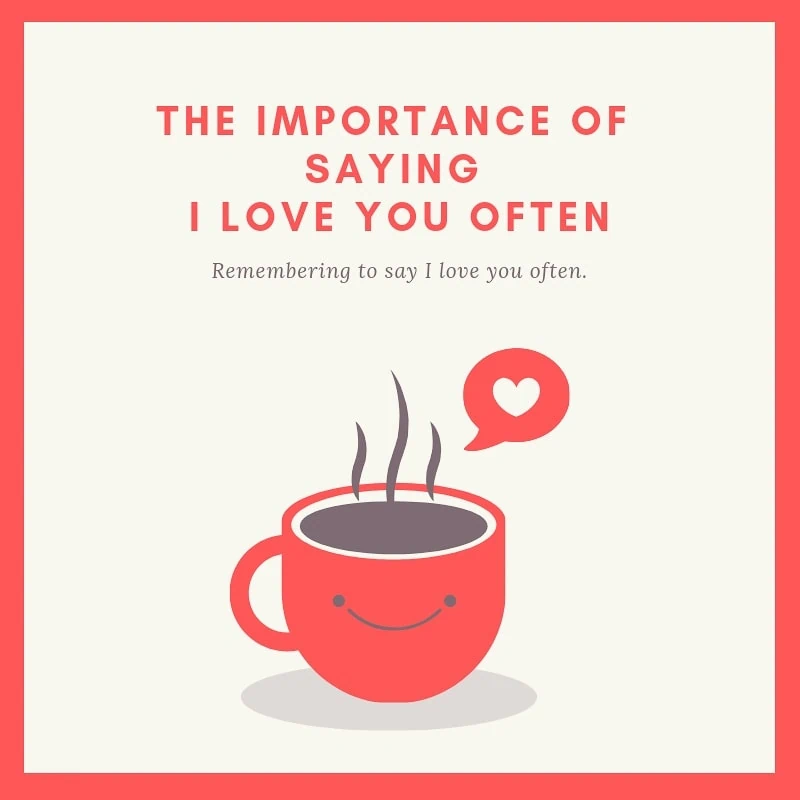 The Importance of I Love You
Are you anything like me and always wondering how people truly feel about you? Sitting there pondering if they even like you, let alone care about you or even love you.
I hate playing the guessing game on this. This is why I think saying I love you often is so important. Don't make people guess. Show them, tell them any chance you can get.
It warms the heart; it gives one joy. Not only to the person you are telling but to your soul. It's good to spread love.
I try and spread the love any chance I can get. Ending each phone conversation with Jason, my brothers, my sister, and my mom, we always say I love you. It's how all calls end, on happiness, and loving note. Each morning before Jason leaves for work, he comes up and kisses Roxy and me goodbye while saying I love you.
Warmth is spread when you are saying I love you.
I don't want anyone to doubt that I love them or even like them. My heart is big and open and often gets hurt, but I wouldn't have it any other way.
Other Ways to Show Love
Valentines Day is just around the corner and I wanted to show you some other was you can also show people you care. Valentines Day shouldn't be all about that romantic encounter but everyone around you that you love. It's a day of love, period.
Send a random text
Send a real snail mail card/post card
Put a meaningful quote on their facebook page, DM on Instagram, or even email.
Give them a call
Send a sweet little gift
Give them flowers
Write them a note of how you feel about them, what they mean to you
Buy a box of kids Valentines Day cards, send them or hand them out
Take them out to coffee or lunch
Have a spa day together, either at home or at an actual spa
These are just a few ideas, the ideas of how you could show someone you care is really endless and most of the time only takes a few seconds. You'd be amazed on how different you'll feel too as you spread the love more.
Check out my Thinking of You Board on my Amazon Influencer page, little ways to show them you love them always.
Go ahead now and spread that love. Go ahead and say I love you. Let me know then how much it will change how you feel and take on life.
Love Love!