Hold your seat people! Are you holding it? Ready? I actually won this 2019 Catch the Moment 365 Week 22 with all seven days of photos. And no cheats! Can you believe it? I was so excited.
Now before you get as excited as I feel, the photos the week are not super exciting but they are all here. Again, we are claiming those small wins.
We had a fairly average week but there are some fun photos thrown in the mix. Hopefully, you find one that you like.
2019 Catch the Moment 365 Week 22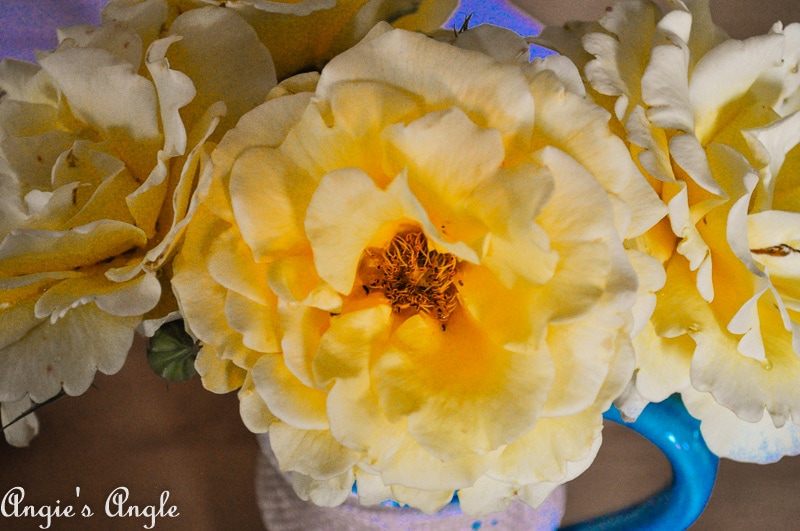 Day 148 – Tuesday, May 28th – We were out gathering what weeds and grass yuck we could for yard day the next morning. When the neighbor came out with these cut from his roses to give to me. Cute, right?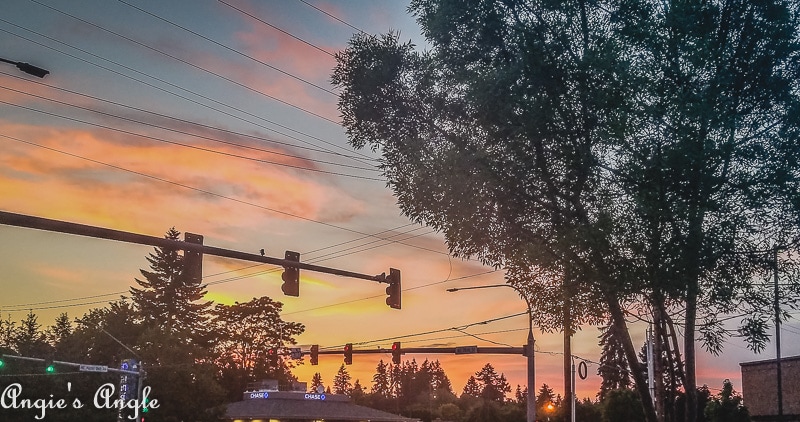 Day 149 – Wednesday, May 29th – Walked out of Buffalo Wild Wings to these amazing sunset. Had to hand over the leftover boxes to Jason so I could snap this photo.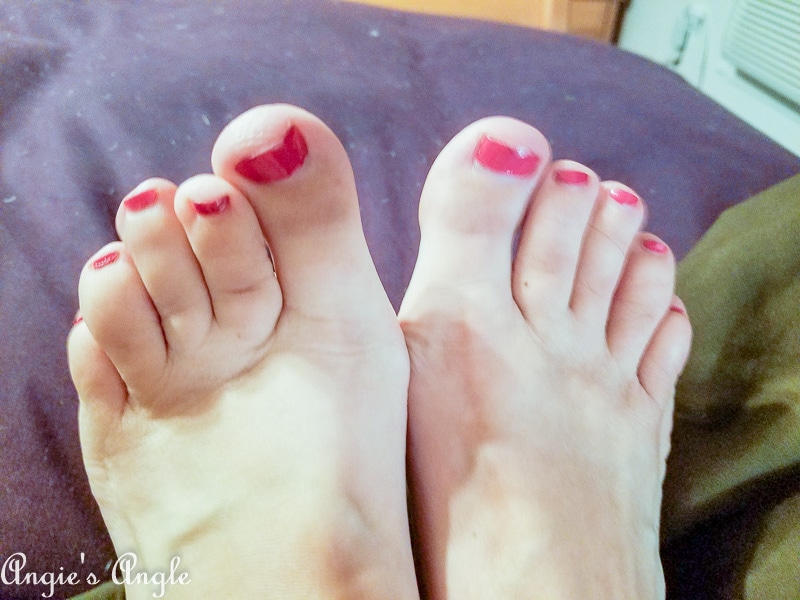 Day 150 – Thursday, May 30th – Late night random photo shot because it was the only one I captured that day. But looked down and was impressed with my toe nail polish staying power this go around.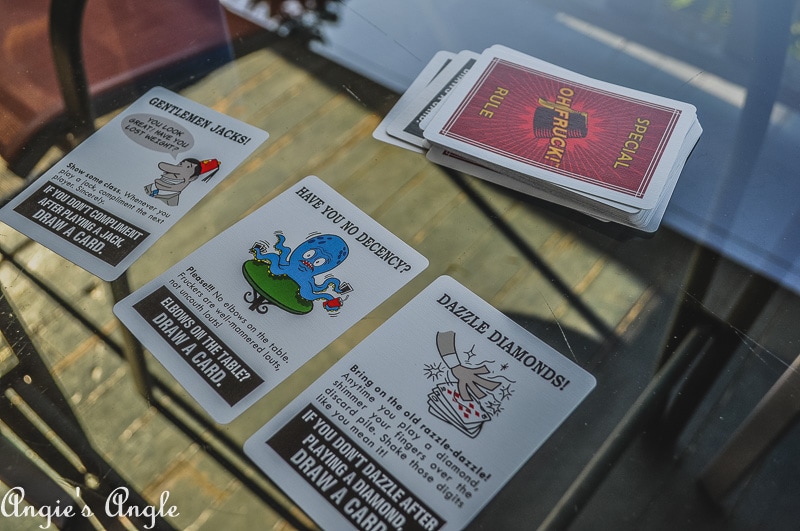 Day 151 – Friday, May 31st – Finally had a game night on the porch and it was excellent. *affiliate link* We played Oh Fruck! finally, which we received free to share with you all and loved it. It's regular cards but there are at least 3 "rule" cards per round. What kind of rules will hinder you? It was fun though and I highly recommend it! It's also on sale until the end of June, so hop on over to Amazon and grab it. A great game to take on road trips, FYI.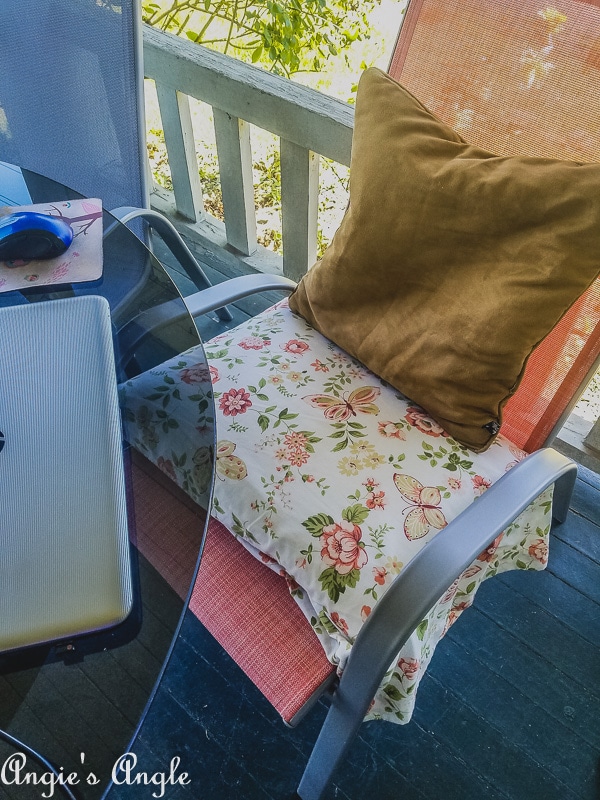 Day 152 – Saturday, June 1st – Whenever I work outside, I have to bring out pillows to raise me enough to sit comfortably at the table. Short girl problems. I love our new chairs but with our current table, to play games or work at the table I need boosters.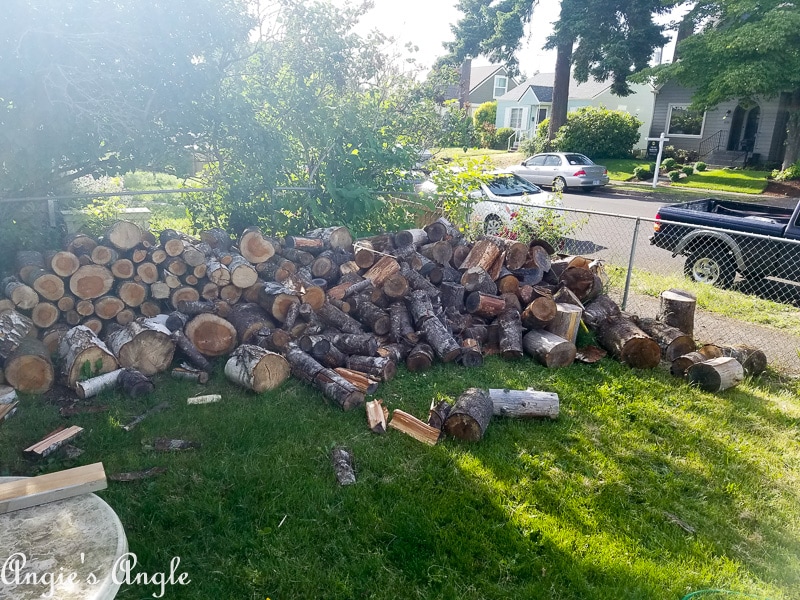 Day 153 – Sunday, June 2nd – Was a very low productive day but I did get a lot of reading done. This wood pile though, Jason added to it this day with seasoned wood that we can burn this upcoming winter. Just a mess until we can get it all split and put away. Ugh.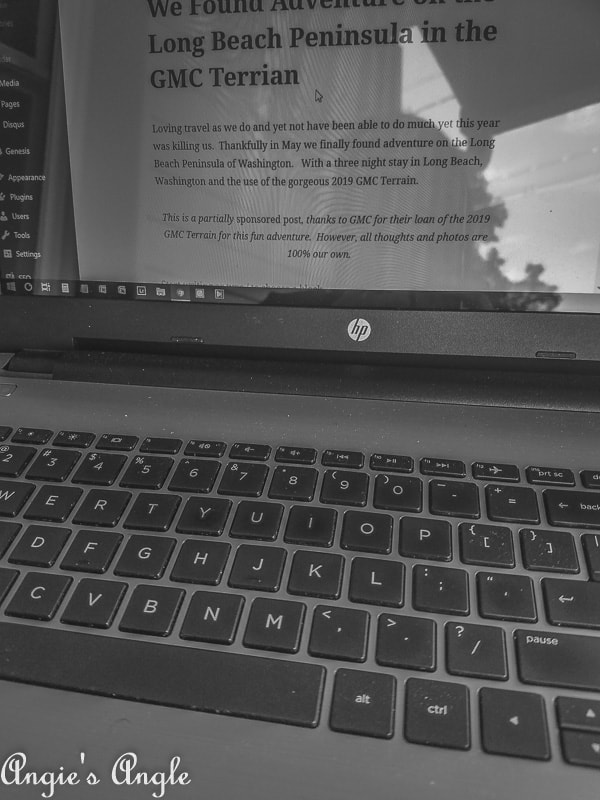 Day 154 – Monday, June 3rd – Finally started to work on writing my GMC/Long Beach trip post. With hopes that I can get it up tomorrow or Friday. Here is hoping! But progress, nonetheless.
How was your week?