Another week and another win for this 2019 Catch the Moment 365 Week 23. Why another win? Come on, I bet you can guess! Yep, you guessed right, I snagged all seven days of the last week. A serious happy dance happened around here because I was pretty sure I had missed a day. Thankful I was wrong!
This week though in photos is not very interesting. It's a lot of the Roxy show. Which at least she's cute.
Care to take a look now?
2019 Catch the Moment 365 Week 23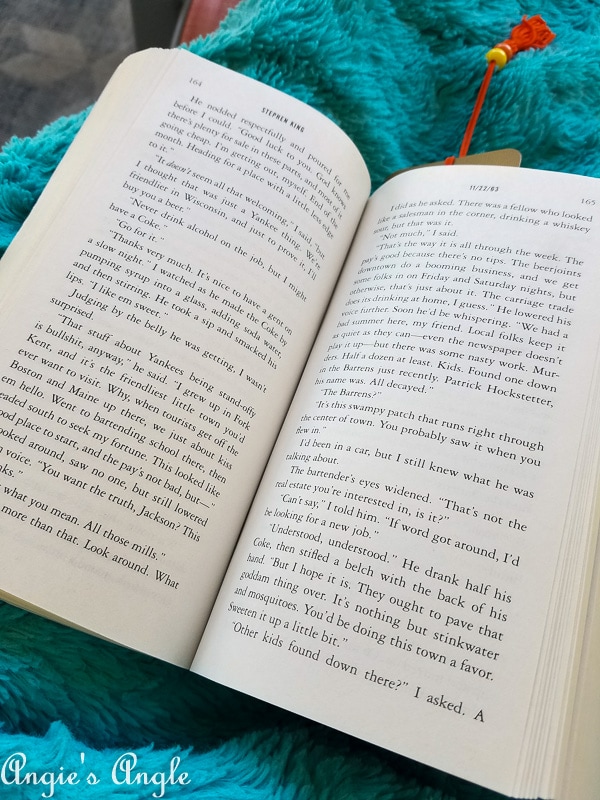 Day 155 – Tuesday, June 4th – Spending my morning doing what I love, reading my current book on the porch with the Roxy girl & my coffee. Am reading *amazon affiliate link* 11/22/63 by Stephen King and loving it. It's a huge book but is going fast because I don't want to ever put it down.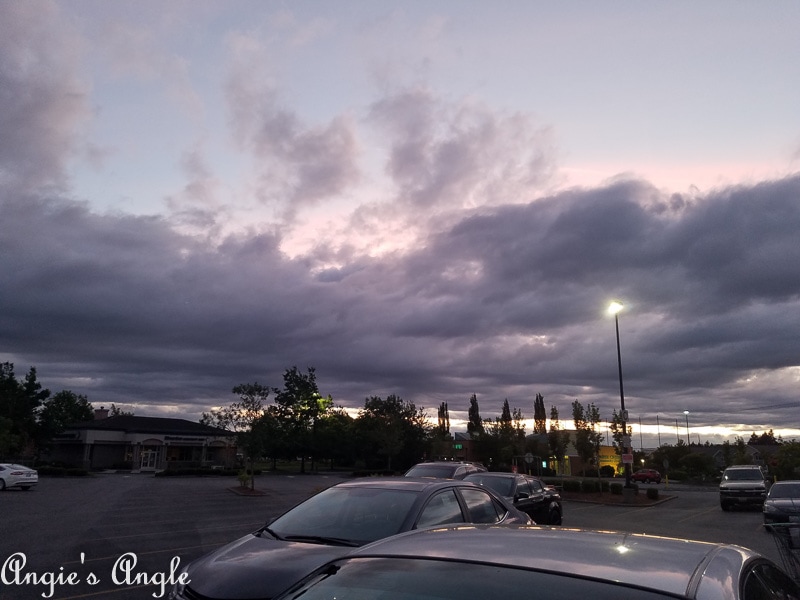 Day 156 – Wednesday, June 5th – We walked out of Fred Meyer and the whole sky looked amazing. It was black and puffy and just amazing looking. Sadly my camera phone didn't do it justice at all and lightened it up a lot.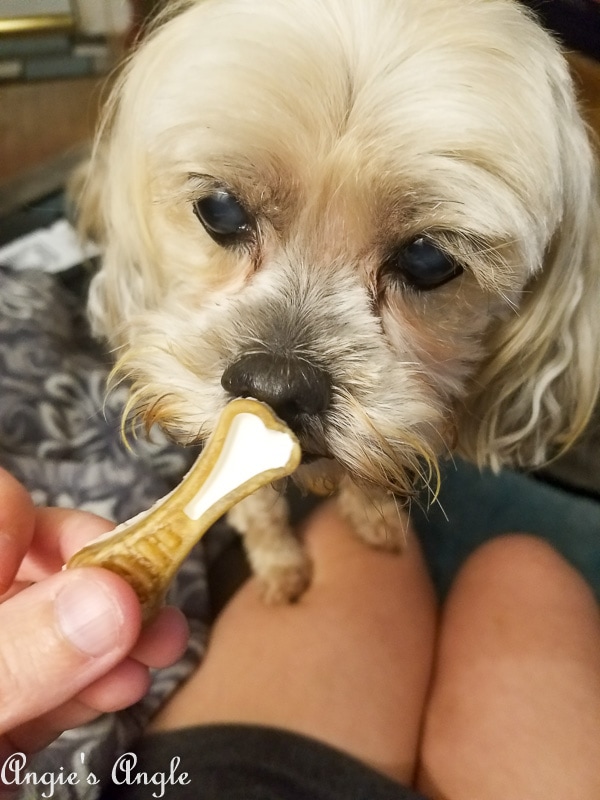 Day 157 – Thursday, June 6th – Roxy got these dental chews to try free from Influenster. She ate this one after some prompting. They are from *amazon affiliate link* Frontline and called Oral Defense. I liked that it looked like actual toothpaste at the end facing her.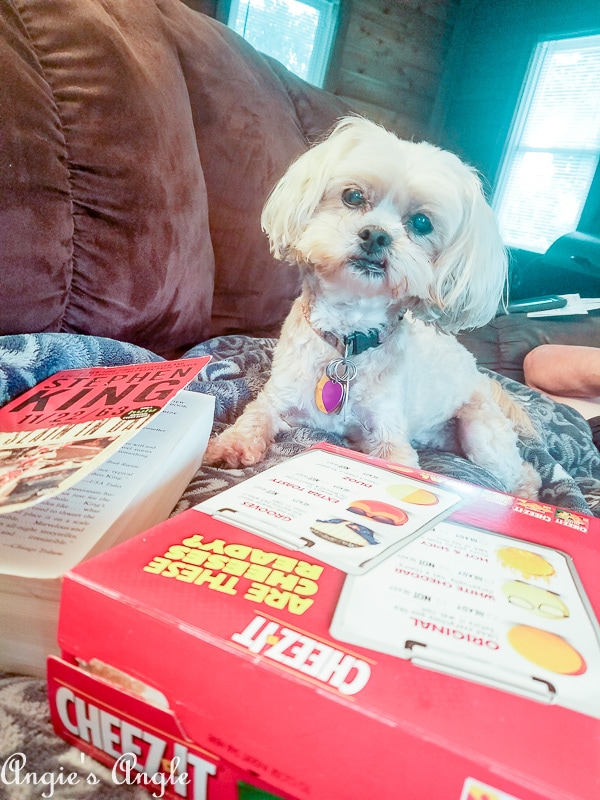 Day 158 – Friday, June 7th – Just a little snack and reading time with Roxy. Nothing special to see here.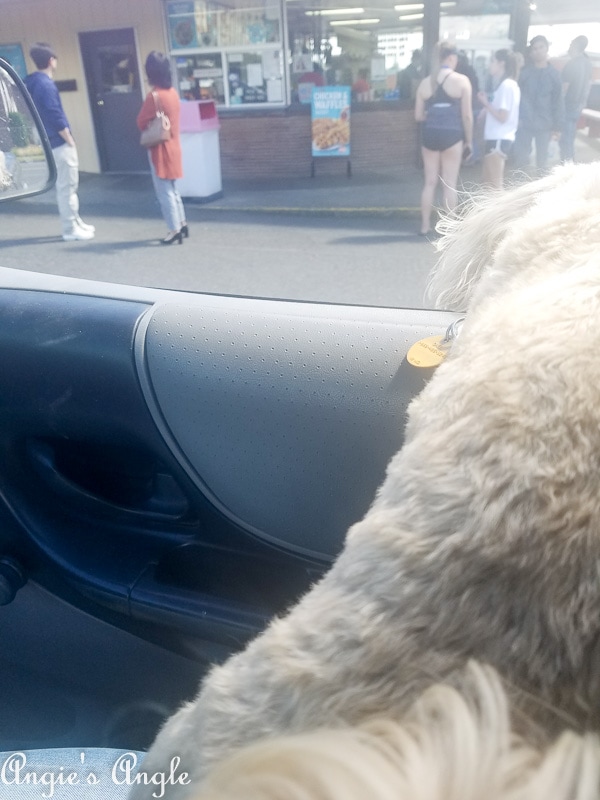 Day 159 – Saturday, June 8th – Roxy enjoying the sniffing at Dairy Queen. I videoed her too of her tail just whipping.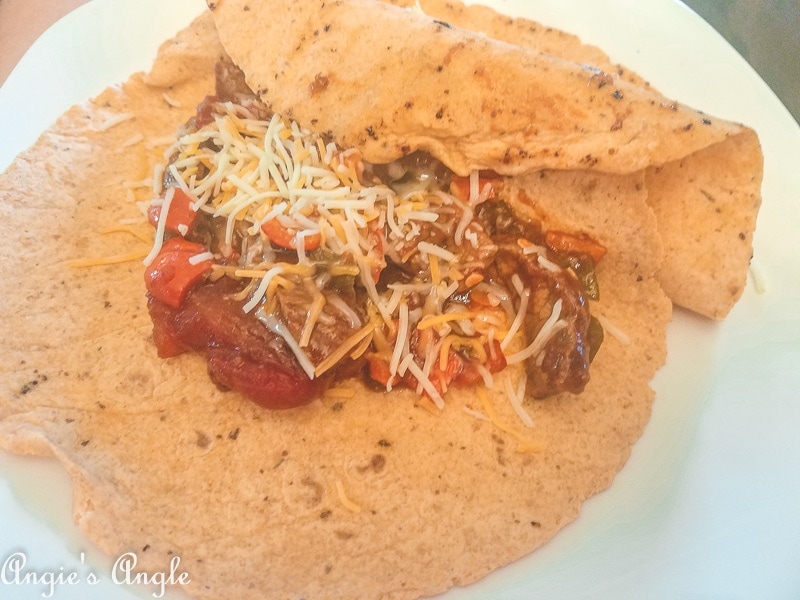 Day 160 – Sunday, June 9th – Yummy steak fajitas for din din.
Day 161 – Monday, June 10th – Received this advance copy of Lisa Jackson's new book Paranoid free to review from She Speaks & Kensington Books. Am so excited to start reading it once I finish my current book. Lisa Jackson is one of my all-time favorite authors.
How was your week?