Getting this 2019 Catch the Moment 365 Week 31 is getting out in between giveaways for the week. So remember to go check those out too. You never know, you might win something fun!
The post below may contain affiliate links. Buying through provided links may provide me with a kickback for you doing so, at no extra cost to you.
Am proud to say that I once again captured all seven days of the last week. Now the last day of this last week, yesterday may have not been the best. I wasn't feeling well most of the day and realized at 9 at night I hadn't captured a photo yet that day. So a sweet Roxy sleeping was what happened.
Now let's take a little peek at our average last week with a single photo each day.
2019 Catch the Moment 365 Week 31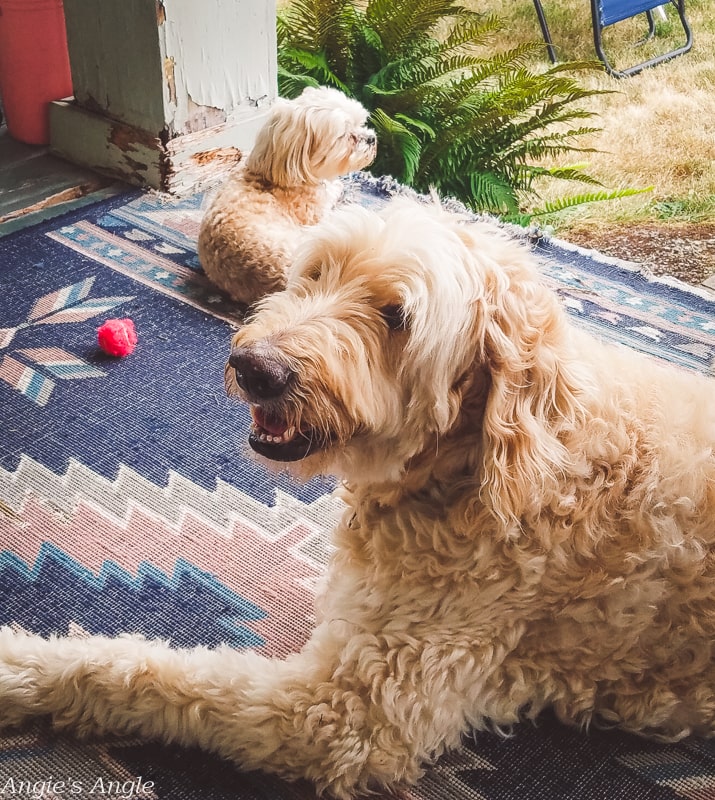 Day 211 – Tuesday, July 30th – Just doing some morning front porch sittin' with these two cuties.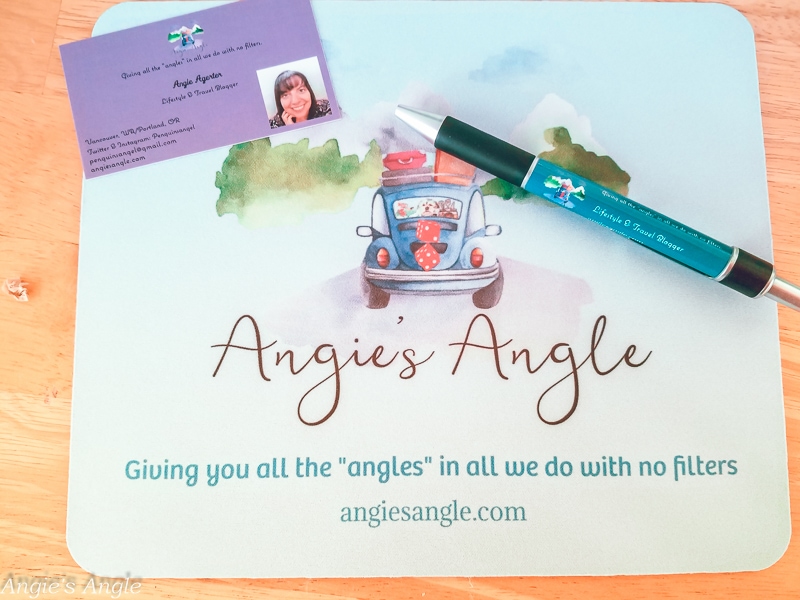 Day 212 – Wednesday, July 31st – Ordered some new business cards and other goodies for the site and love them. The pens are great. I really wanted to get enough for Jason's full soccer team that is sometimes sponsored by me. It was a bit too spendy at the time though so I only ordered a few for now. The pen writes amazingly too! Thanks, Vista Print!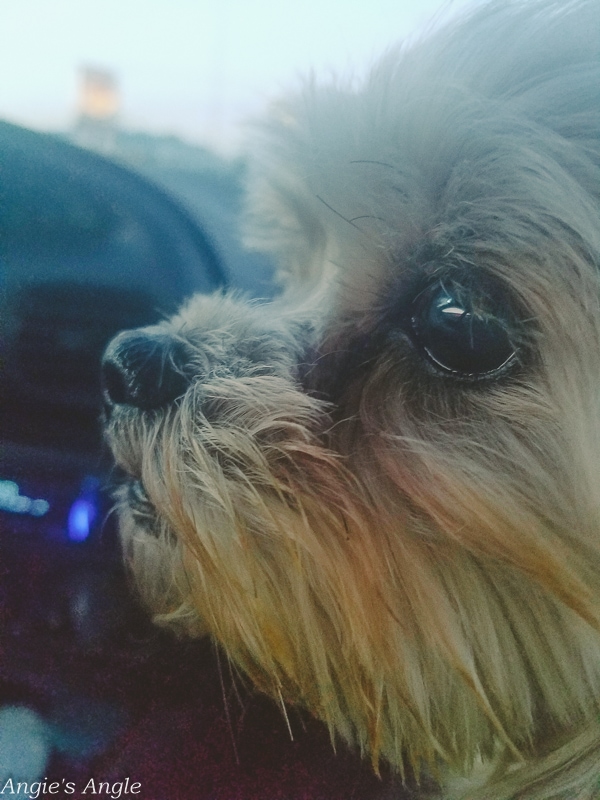 Day 213 – Thursday, August 1st – Just the cute side profile of Roxy girl while she waited for Daddy to get back to the car.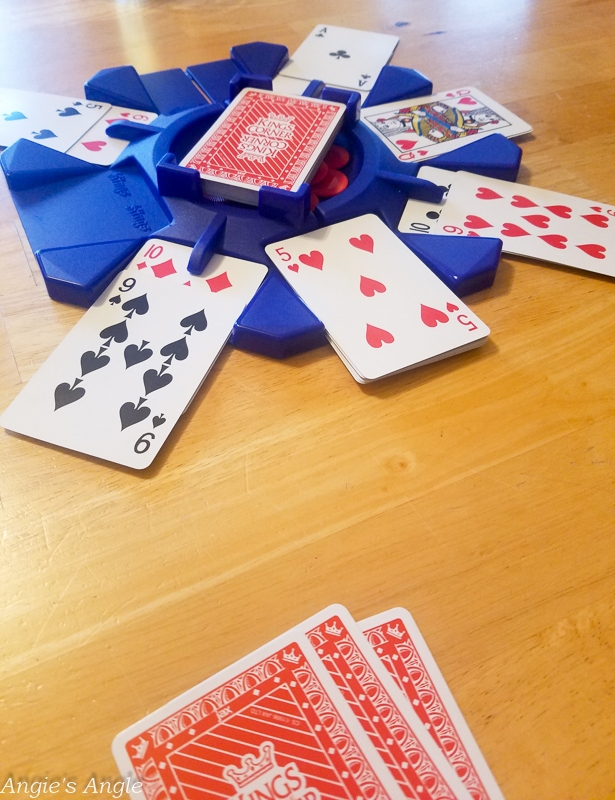 Day 214 – Friday, August 2nd – Finally doing a quick game night with Kings in the Corner. We really like this game.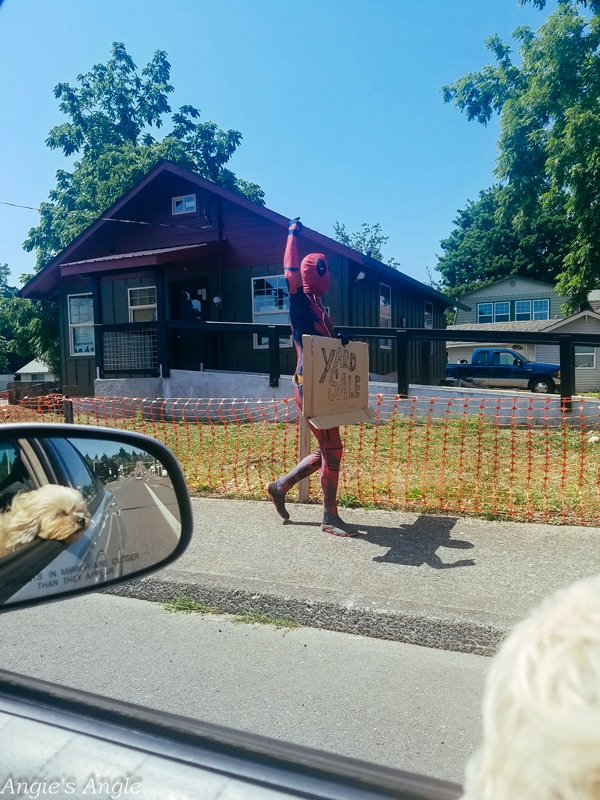 Day 215 – Saturday, August 3rd – What you don't run across Spiderman helping promote yard sales?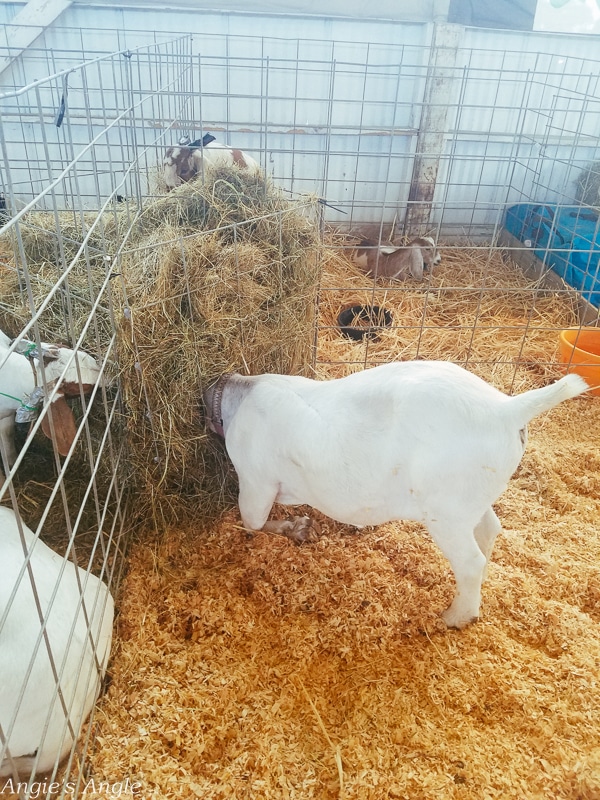 Day 216 – Sunday, August 4th – Well, I guess this is one way to eat some fresh hay? We walked the fair before the Nitty Gritty Dirt Band concert and totally giggled at this silly goat eating like this. Look at his front paws too!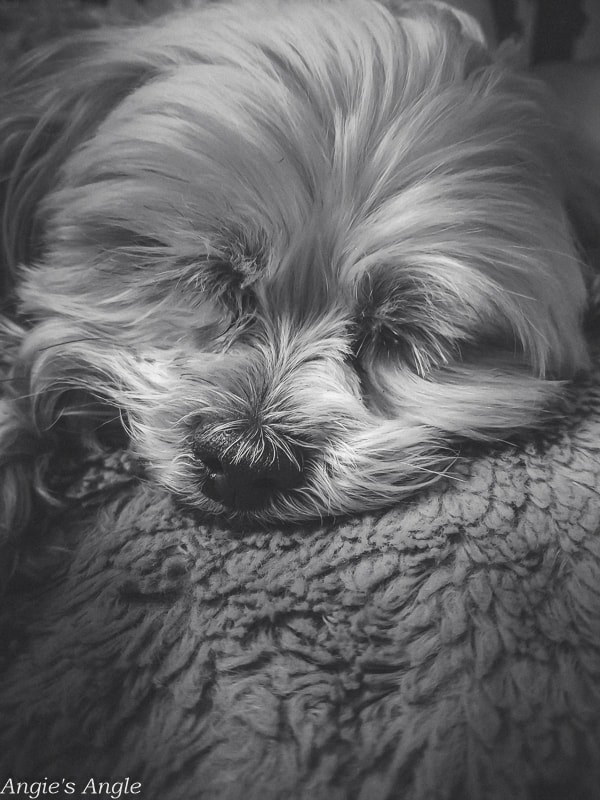 Day 217 – Monday, August 5th – Just a late-night sweet face shot of the Roxy girl.
How was your week?