Another week is upon us and I am here to share 2019 Catch the Moment 365 Week 36. Thirty-six weeks into 2019, wow! Can you believe it? Years fly by so quickly anymore it seems. What do you think?
The post below may contain affiliate links. Buying through provided links may provide me with a kickback for you doing so, at no extra cost to you.
This week was once again pretty average but I did capture all seven days which is still super exciting to me. I may be on a roll though with thinking to capture them every day.
Anyway, not a lot to begin with this week. Ready to take a look at our week though?
2019 Catch the Moment 365 Week 36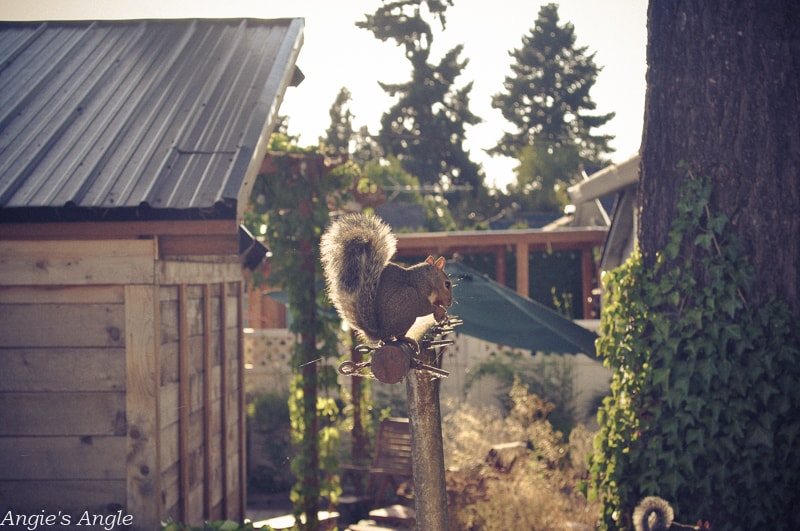 Day 246 – Tuesday, September 3rd – Squirrels are so gosh darn cute. I especially am partial to the little guys that live around our house. Often you'll find them sitting on top of this old clothesline pole. Can you see the tail of the other one sitting on the fence? Capturing these guys through my washer/dryer window and being so clear also excites me.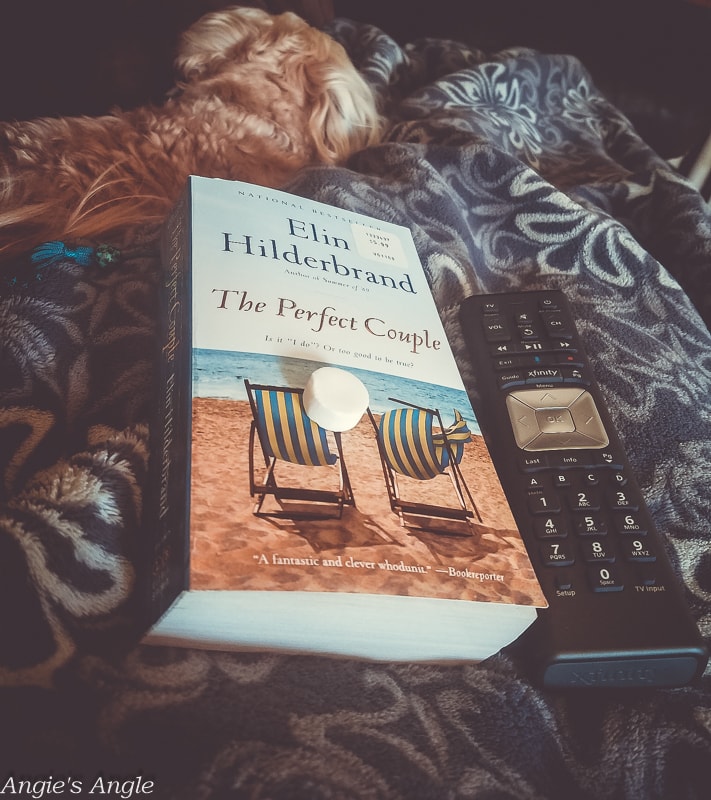 Day 247 – Wednesday, September 4th – My gosh, guys, I was so sick this day. It started out with head pain in my left temple and quickly made me super nauseous. It may have been a migraine but it may have been something else. I haven't a clue but I was down for the count the whole day, I was miserable. I did finish the pictured book – The Perfect Couple by Elin Hilderbrand and it was so good. So different than her average books.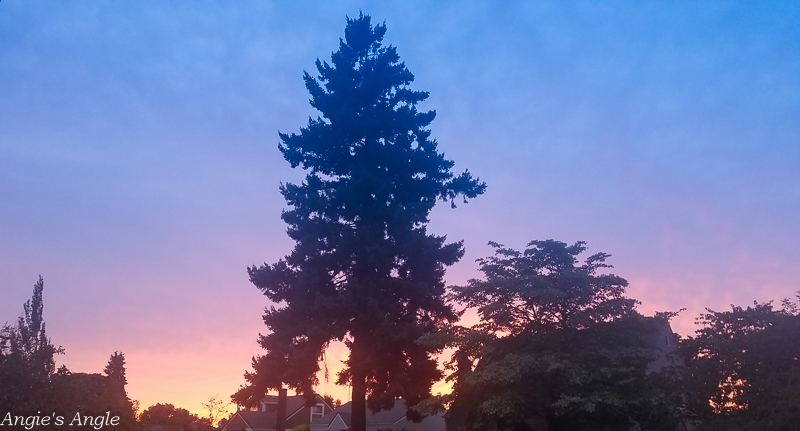 Day 248 – Thursday, September 5th – Was a beautiful amazing sunset and this photo I captured doesn't do it an ounce of justice.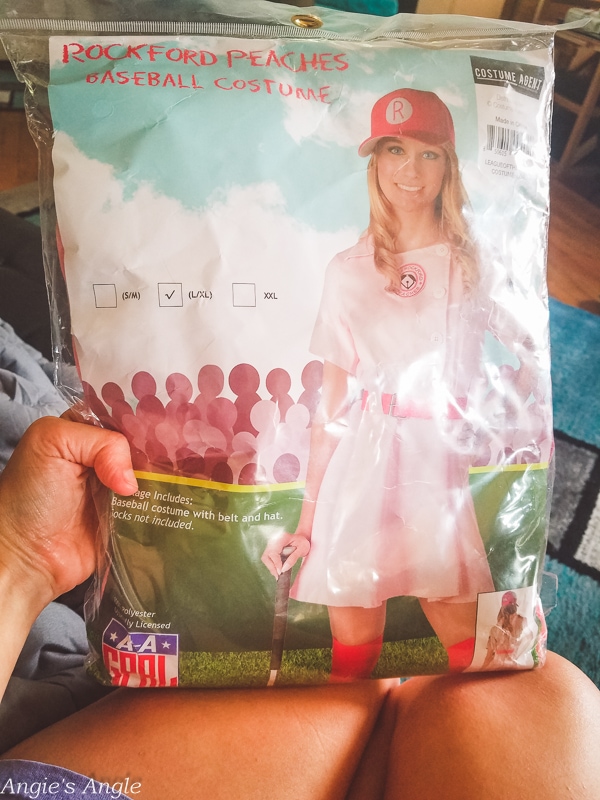 Day 249 – Friday, September 6th – Received this cute Halloween costume from Tv Store Online for an upcoming giveaway, watch out for it soon! Side note – pretty sure it's going to much too short and I am going to have figure out biker shorts or leggings to go with it.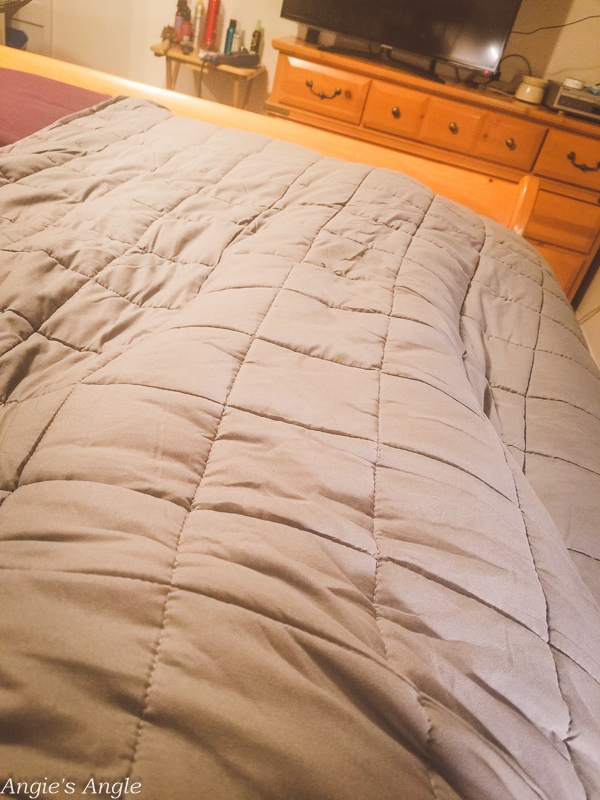 Day 250 – Saturday, September 7th – Bought this weighted blanket from Amazon and this was the first night I was trying it out to sleep with. It's so heavy feeling. I tossed and turned that first night with the weight but I think I woke up less sore? When I tried it on the couch the first few days, my arms would start to feel funny even though the blanket wasn't on my arms at all. So still testing it out to see if I like it. I HATED the cover that came on it though, it was itchy feeling so took that off. Otherwise, I like it thus far.
Day 251 – Sunday, September 8th – Just working, working on a Sunday and it felt so good!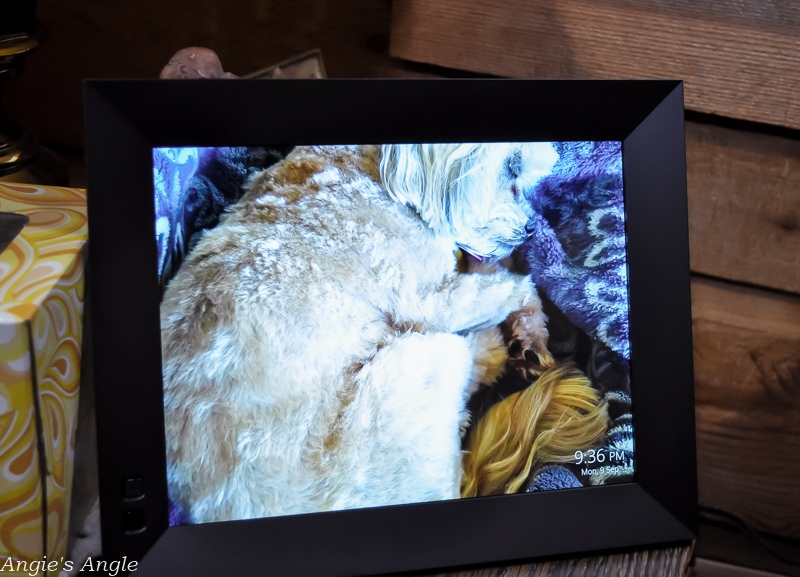 Day 252 – Monday, September 9th – I've been loving these Nixplay frames. I received this new one from Nixplay and it's sitting in the second living room at the moment showing off photos I had on my facebook albums. How great, right? You can see my first one, here. Now, this new frame is also wall-mountable! Yes, you read that right? I am so excited to get it mounted somewhere. Watch the fun video Nixplay put together – here and buy it here.
That's a wrap for the week.
How was your week?