Game night in our house just doesn't happen often enough. We need to learn to walk away from our computers more. Did you know today marks the start of National Game and Puzzle week? Starting today, November 22nd to Thursday the 28th. I am excited to fill the week with games and puzzles to fill your house, especially for the Holidays. To kick off the week we are showing you why you need to add these 3 Winning Moves Games to your house!
The post below may contain affiliate links. Buying through provided links may provide me with a kickback for you doing so, at no extra cost to you. Winning Moves sent us two of the three games, however, all thoughts are 100% our own.
One of these has been a longtime favorite, another is a new one to me, and the other is just a different version of a game we've loved. A little mix of this and a little mix of that to fill out a good game night/day.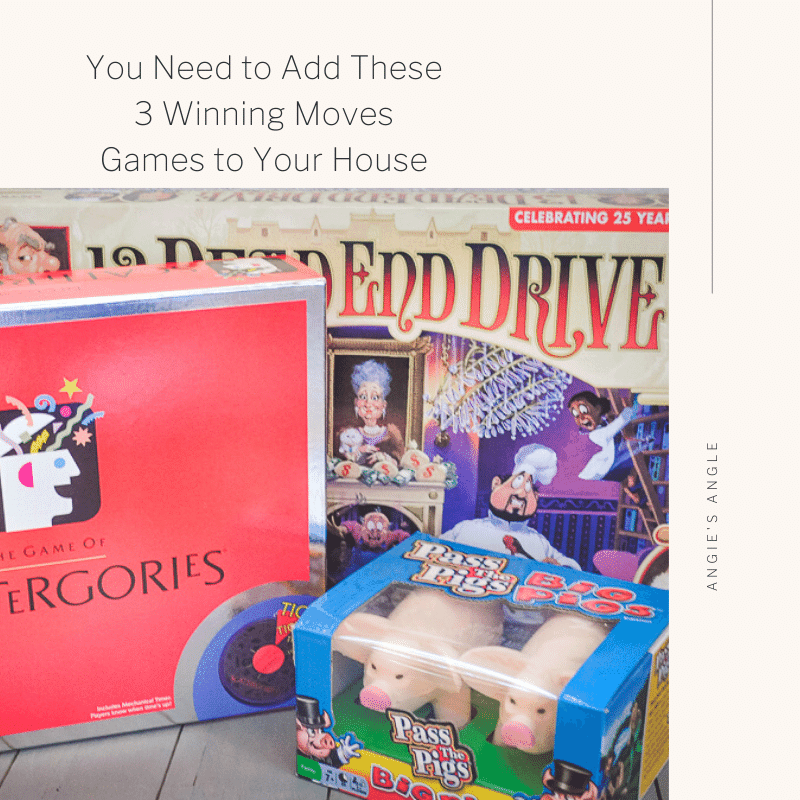 You Need to Add These 3 Winning Moves Games to Your House
I am hoping that you are like me and always keeping your eye open to new games to add to your game collection. I don't think I personally could have enough but the space I have for them, which is quite large, could be a problem. Still seeking games though and these are some good ones!
Scattergories is the one that was already a favorite in our household but I was excited that they are celebrating their 30th Anniversary with this special edition. We played it first because we already knew the rules, so it made it easy.
If you don't know Scattergories is just matching whatever letter comes up on the top of the dice to the categories on the card. The idea is to get unique ones and even double or triple with the same letter for more points.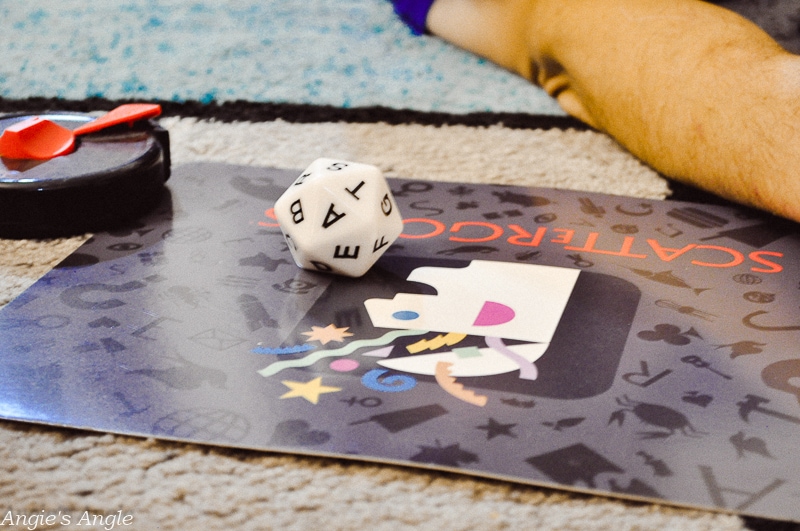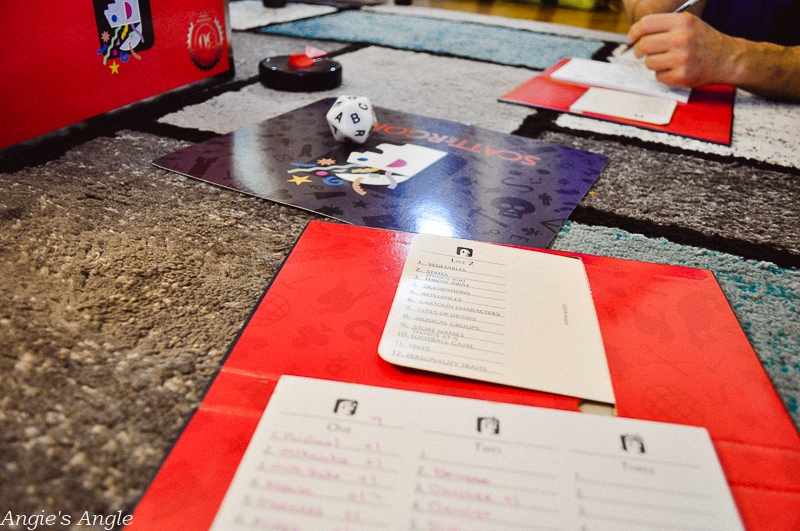 Roxy had to get in on the fun too! A family favorite that is easy yet fun and gets your brain thinking!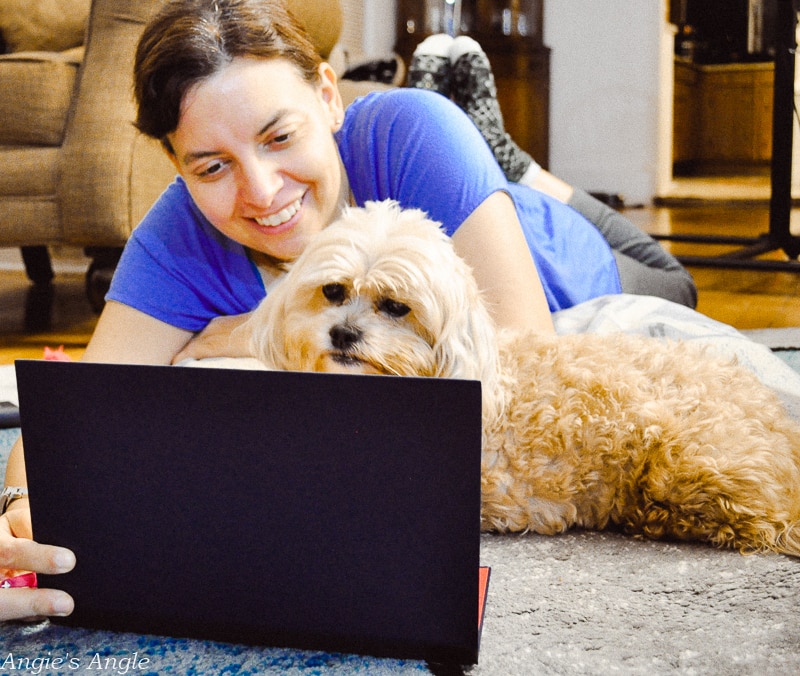 Grab Scattergories 30th Anniversary edition on Amazon, here.
13 Dead End Drive is not one that I had personally heard of or seen before receiving it from Winning Moves. While Jason was putting it together, cause yes, it has some assembly to it. It reminded me of a mix between Mouse Trap (which I've actually never played) and Clue.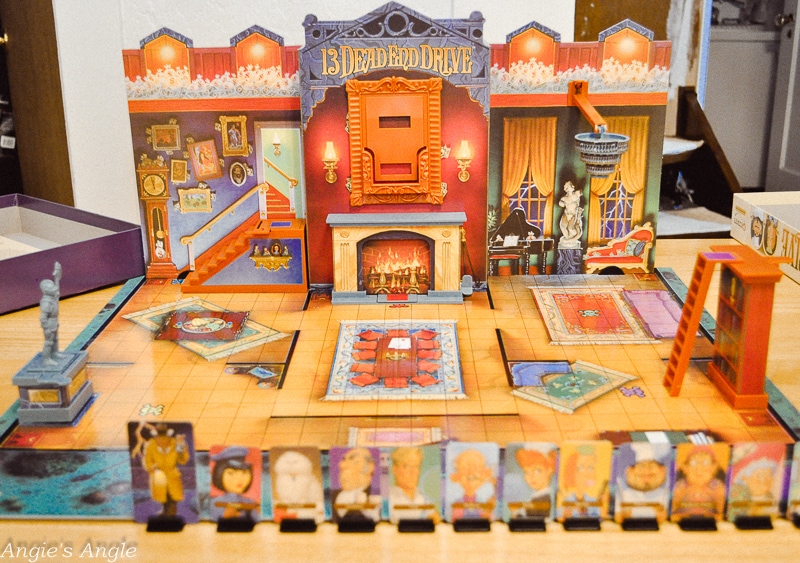 The first one or two times through I got the concept itself. I was supposed to get one of my characters in my hand out the door while displayed over the fireplace to win. While I got it, it wasn't until mid-second and fully the third round that I truly grasped the concept. "Killing" people and being sneaking about who I was trying to get out.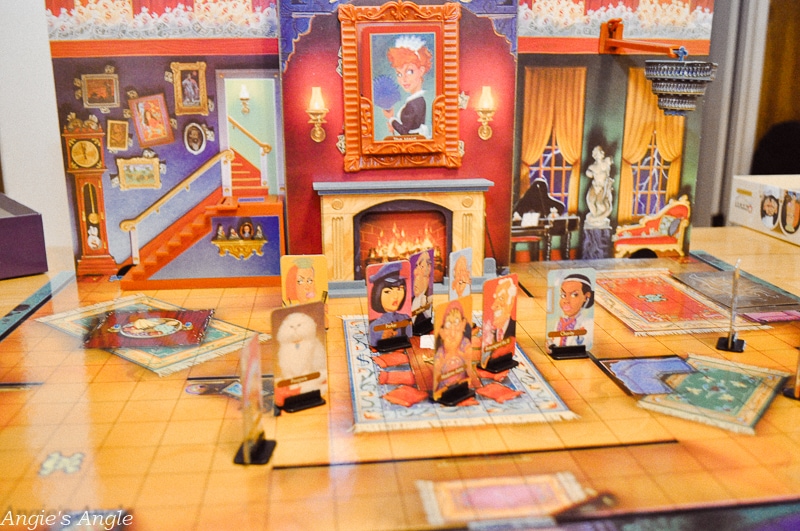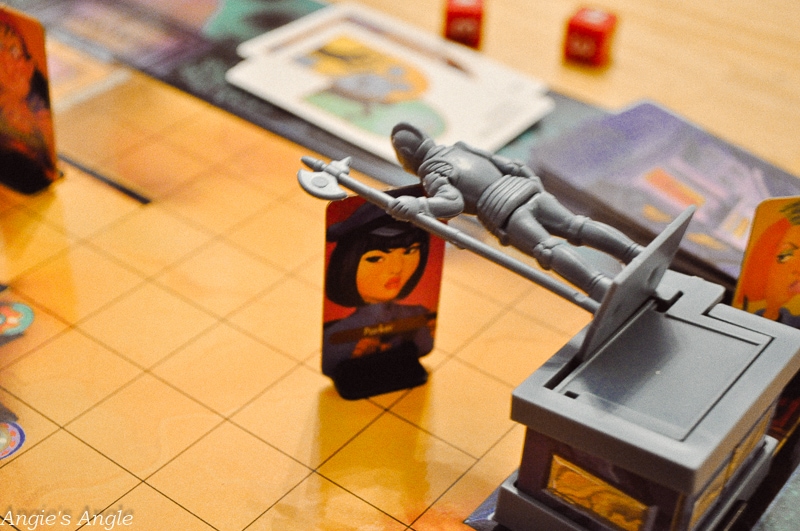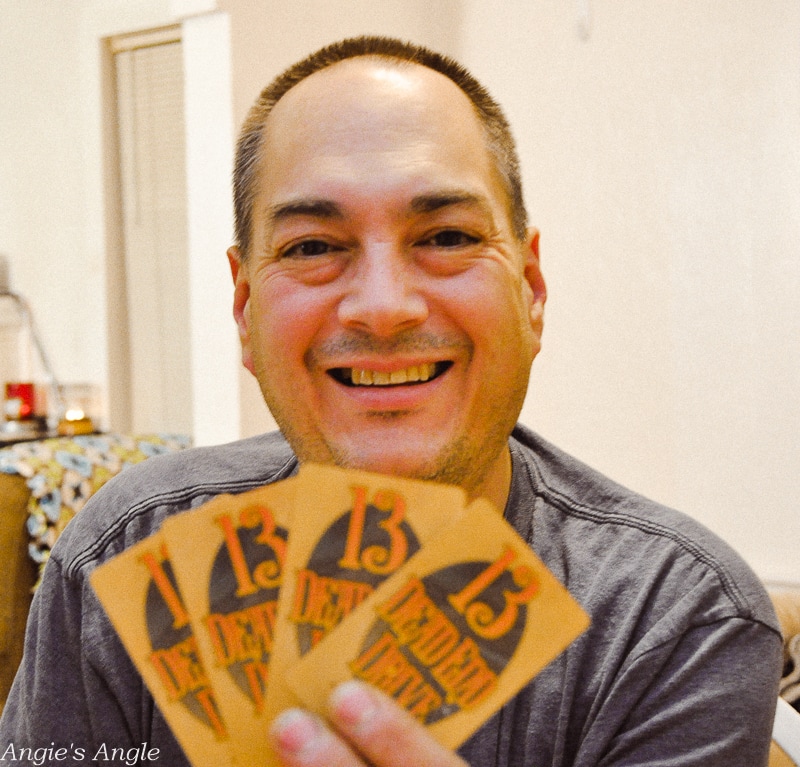 The end result is that I truly liked the game and it was fun. While also being slightly different than other games. That is a total win in my book.
Grab 13 Dead End Drive on Amazon, here
While we had played and loved regular Pass the Pigs, I've had Pass the Pigs Big Pigs sitting in the game closet for a couple of years. We hadn't played it until this post and I am not even sure why.
This game is the same as the little pigs but add in the addition of these big foamy pigs and you have even more giggles.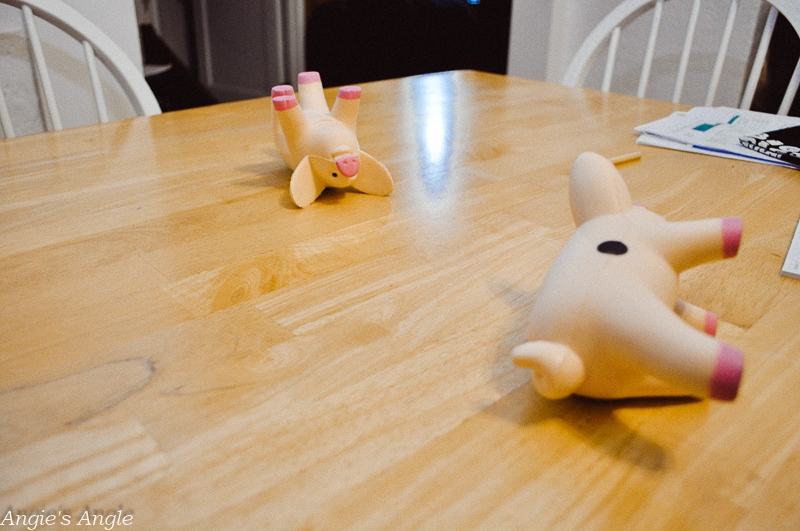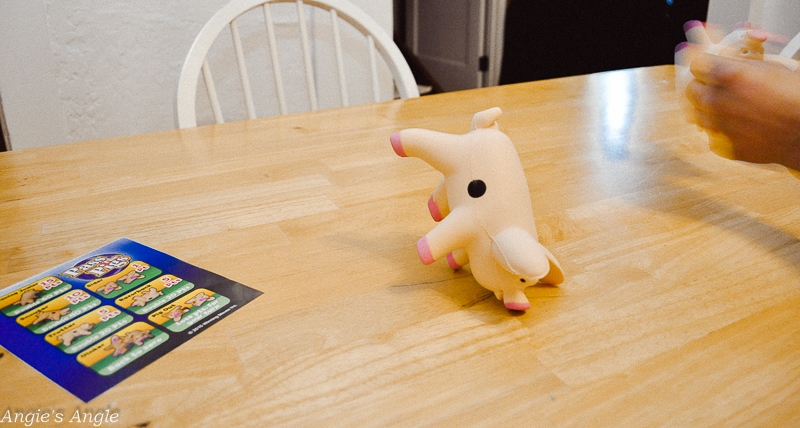 I recommend not playing it on a table as we did, they bounce everywhere. Outside is great and I bet the floor would work well too. It was loads of fun though and I bet y'all would love it too.
Easy to learn if you've never played Pass the Pigs before, which is a good thing.
Grab Pass the Pigs Big Pigs on Amazon, here