The last week of 2019 is ready to be seen. 2019 Catch the Moment 365 Week 52 ended up missing a day and being completely the Roxy show. Every single picture of this last week includes Roxy. I mean I doubt anyone will complain but it's rare when it's all her.
I hope you all had a great New Year's Eve and are welcoming in 2020 with an open heart and mind. I have my word for 2020 all picked out and am hoping that I may get that post up tomorrow but it may have to wait a few days, we'll see.
In the meantime, we have the last week of photos for 2019. Want to take a look and see how the last week treated us? Or really, Roxy?
2019 Catch the Moment 365 Week 52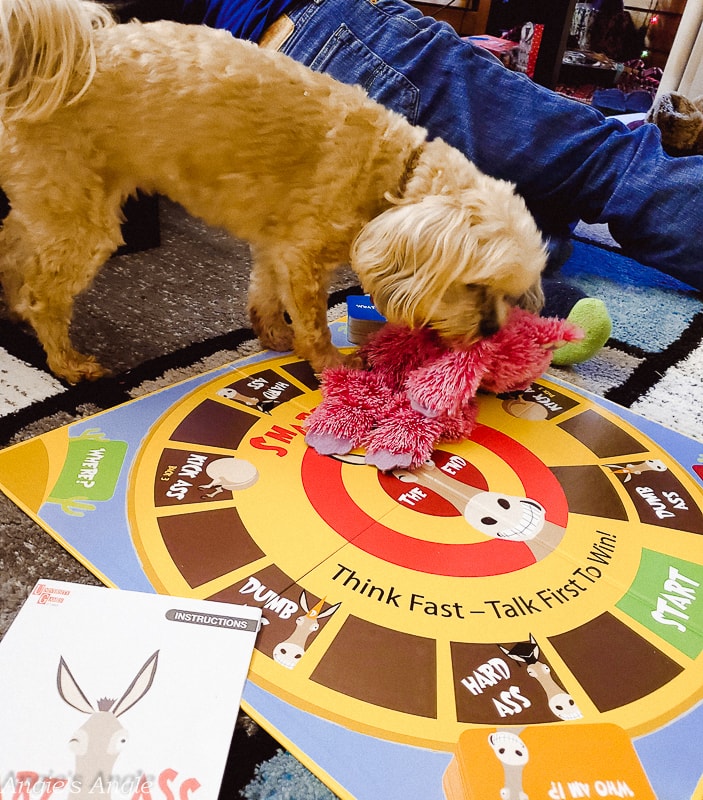 Day 358 – Tuesday, December 24th – When you are just trying to play a little game on Christmas Eve. Roxy wants to play though too!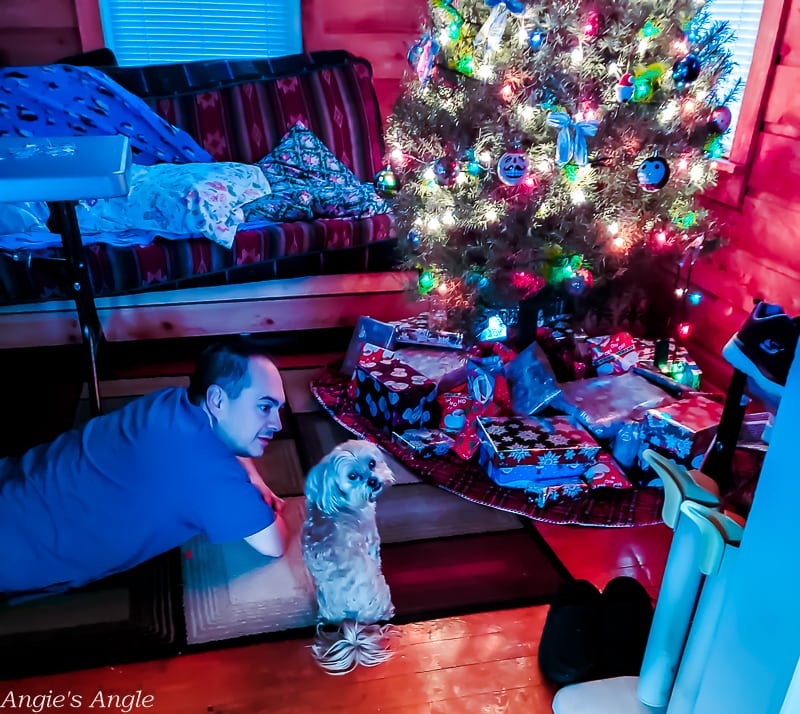 Day 359 – Wednesday, December 25th – Christmas morning and Roxy couldn't be more excited. They were both staring at the tree and I wanted to get a picture of that. Instead, Roxy spotted me and stopped doing what she was doing, of course.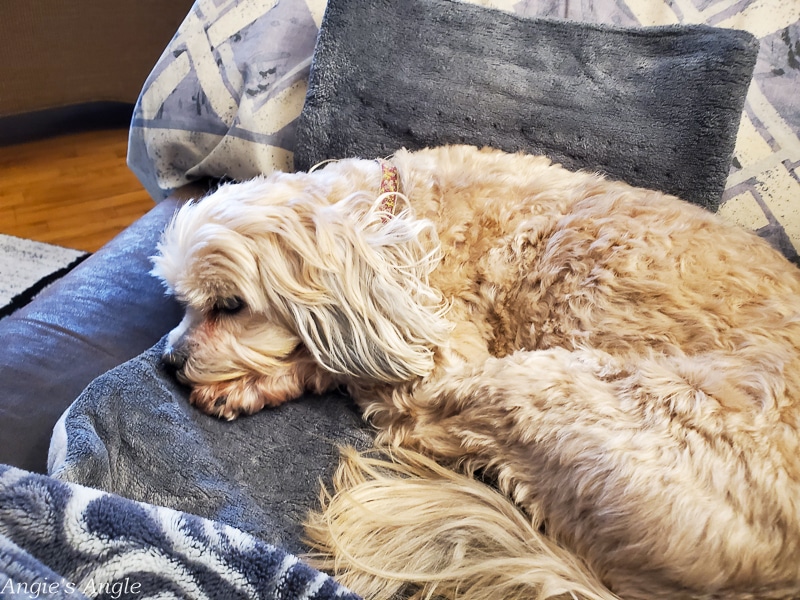 Day 361 – Thursday, December 27th – This little stinker. I woke up with one of my horrible headaches, what's new? And so I was laying on the couch with the heating pad. I get up, after turning the heating pad off, and Roxy steals it. She even got me to turn it back on low for her.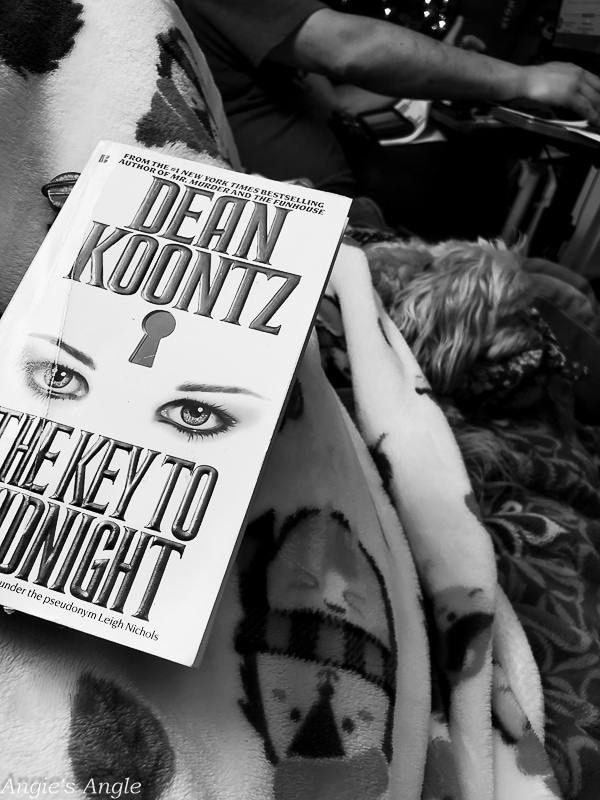 Day 362 – Friday, December 28th – In the middle of cleaning the house for a new day dinner. Decided it was time to take a little siesta before I finished up.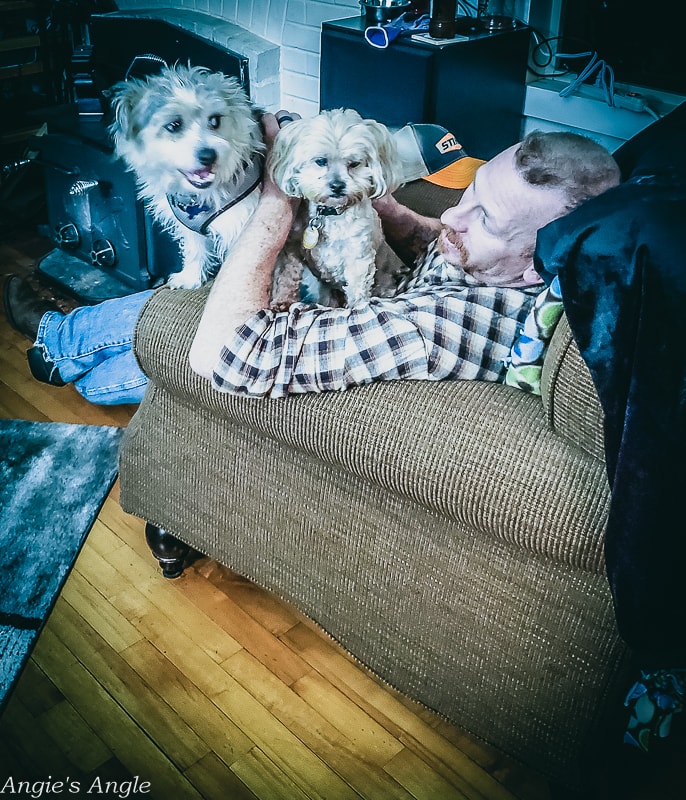 Day 363 – Sunday, December 29th – Coming back from upstairs and I see doggies piled into Cameron's lap. They moved, again of course, once they saw me coming but still was a cute shot.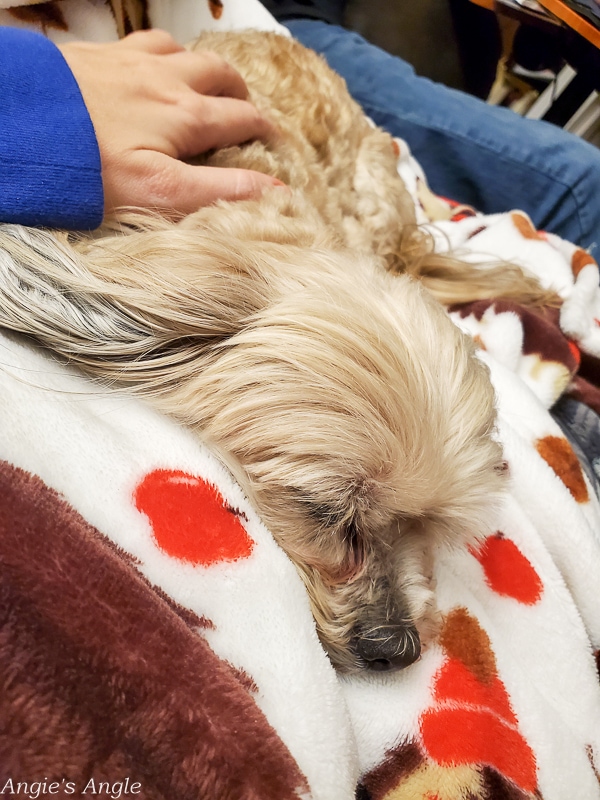 Day 364 – Monday, December 30th – Time for cuddles and a movie. We watched Hot Tub Time Machine on Hulu and thoroughly enjoyed it.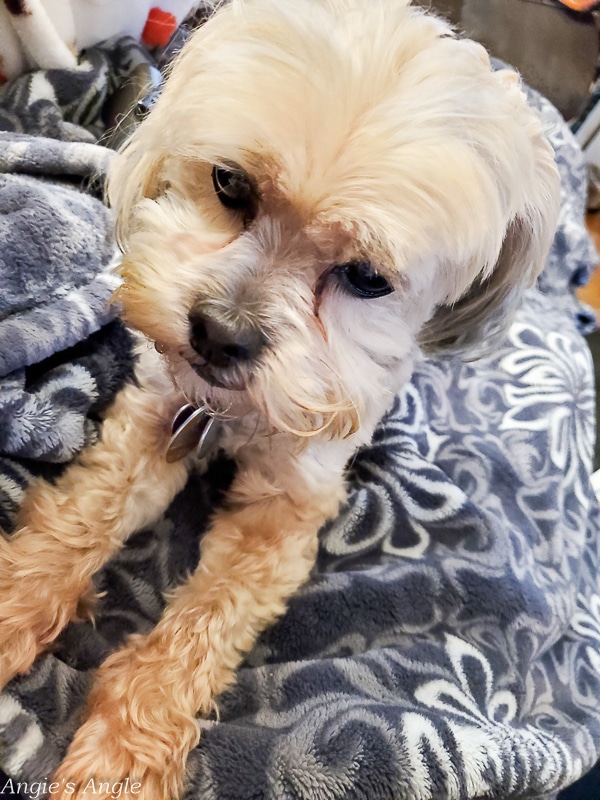 Day 365 – Tuesday, December 31st – If you needed us on New Year's Eve this is where you could find us. A very lazy evening. Where I finally also started my turn on the Christmas puzzle Jason finished before Christmas.
How was your week? How did Christmas and New Years treat you?