It's dishearting when you go to gather 2019 Catch the Moment 365 Week 51 and realize you missed two full days. What the heck? I swear I thought I was still doing well-taking photos because I love my camera on my new phone.
Nope, though, two full days of photos completely missing. Guess what is what happens when you take a stay-cation and really be lazy.
I do at least have five photos to share today so a little glimpse at our last week.
Want to see? Only one more week of 2019 photos to share. Still undecided if I'll do 2020 but I am leaning towards yes.
2019 Catch the Moment 365 Week 51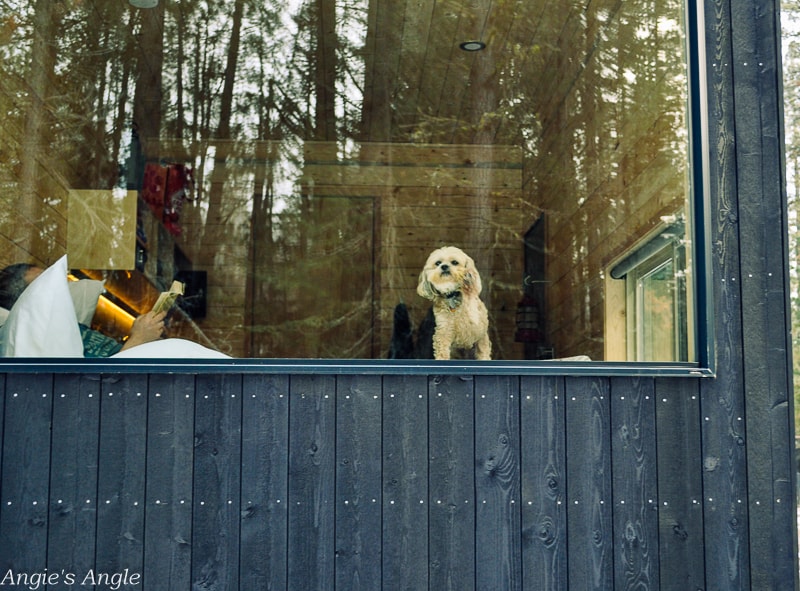 Day 351 – Tuesday, December 17th – When you go outside the Getaway House so you can try to get pictures of Roxy girl in the big picture window but Roxy just really wants out with YOU. At least it's still a fairly cute photo. More information about our little getaway at Getaway House at Mt. Adams coming within the next couple weeks, stay tuned!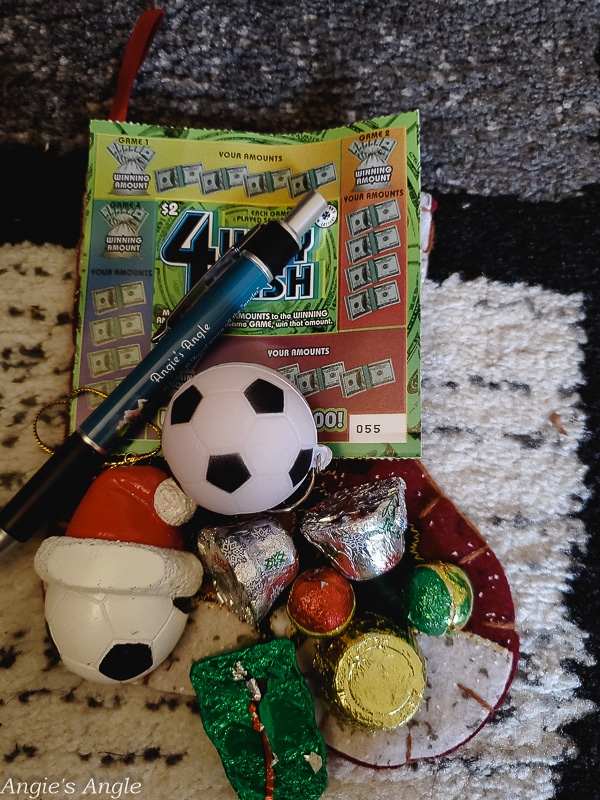 Day 352 – Wednesday, December 18th – Made up these cute little stockings filled with goodies for our men's Wednesday soccer team. I think they turned out cute. A little something for them anyway.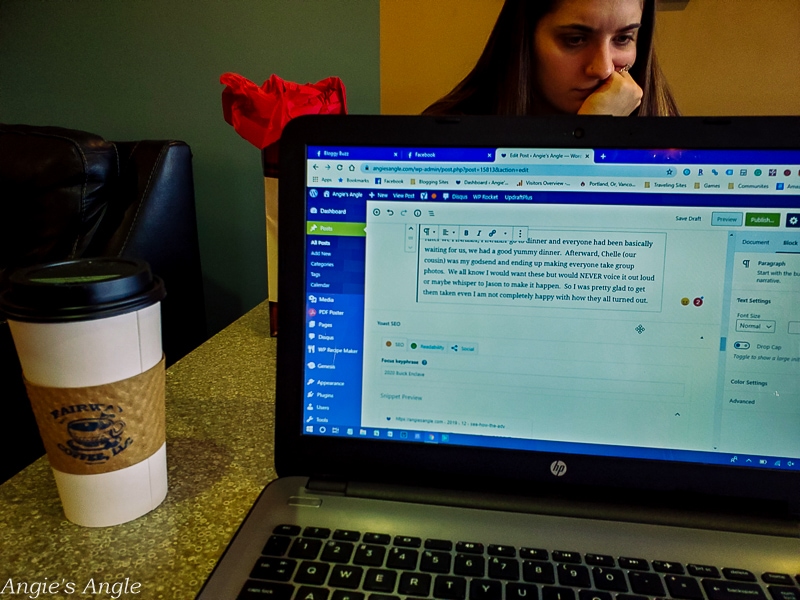 Day 353 – Thursday, December 19th – Roxy had a weird grooming appointment because of the Holidays. With that, I met up with Keelie to give her her Christmas gift and we chatted while we worked. It's what we do.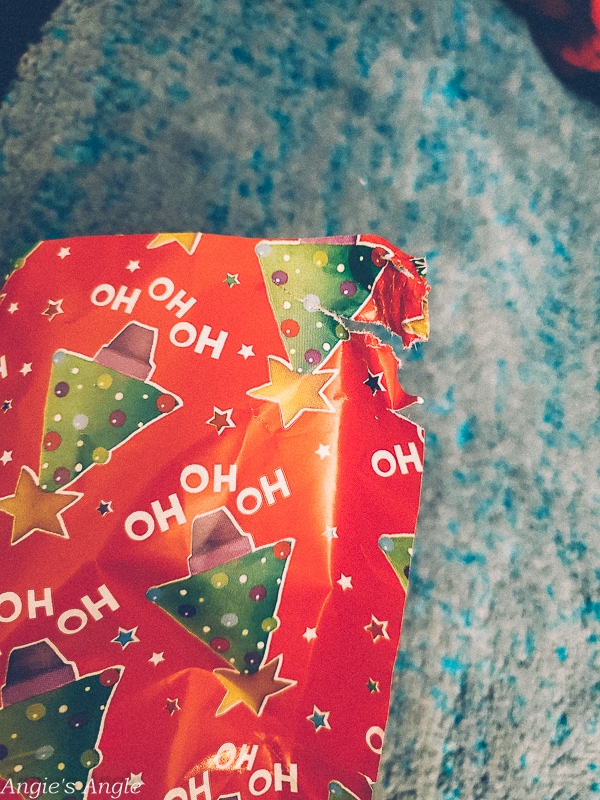 Day 355 – Saturday, December 21st – Was sitting in the middle of the living room floor trying to wrap presents. Roxy realized a few gifts in what I was doing and came down to help. Her idea of helping was to try and unwrap the gift I was wrapping. I was laughing so hard.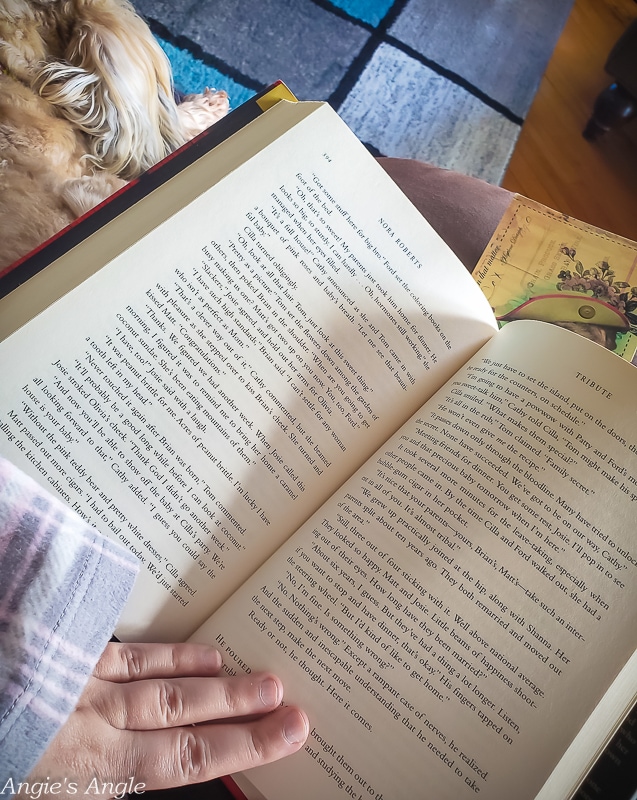 Day 357 – Monday, December 23rd – Taking advantage of my self-imposed stay-cation with an extra-long morning reading/cuddling session.
How was your week?