Having gone through most of our house in the Our House segment to show you all how it is now. I thought it was time to do a bit of dreaming about what exactly we want to happen fully. There is hope we can get at least a few things done this year if things stop being so dumb around here. Today I wanted to show you all what I have in mind for my vanity in our master bedroom. What am I dreaming about for my wonderful vanity? What could it look like? How will it function?
Post below may contain affiliate links, which I may receive a kickback on if you order through the provided link, at no extra cost to you.
Today I am going to walk you all through on what I have in mind. While the next time I update you all, hopefully, it'll be as we do it and show you the step-by-step process we got to get there. You'll be able to see if I followed my ideas now to when we actually get it done.
Curious about what I have in mind? Well, keep reading. Make sure to let me know what you think at the end or any other ideas you think I should consider.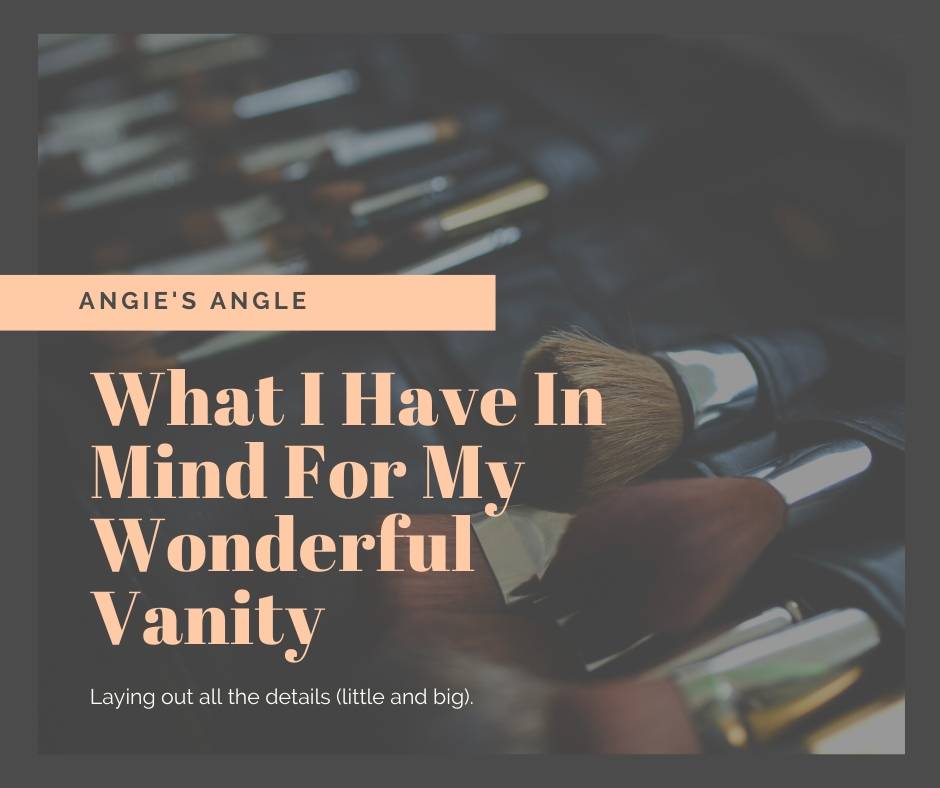 What I Have In Mind For My Wonderful Vanity
While I am likely to sit at my vanity to flat iron my hair and do my makeup. Of course. Want to know the real reason I want my wonderful vanity? I want to be able to organize everything nicely and have it all in one nice place.
Right now my makeup is in the bathroom, mostly in its own area. My hair stuff is in the bedroom on a tv tray. Drives me nuts.
I dream of getting completely organized and having everything pretty. Easy to find what I want and all laid out just so.
Where It'll Go…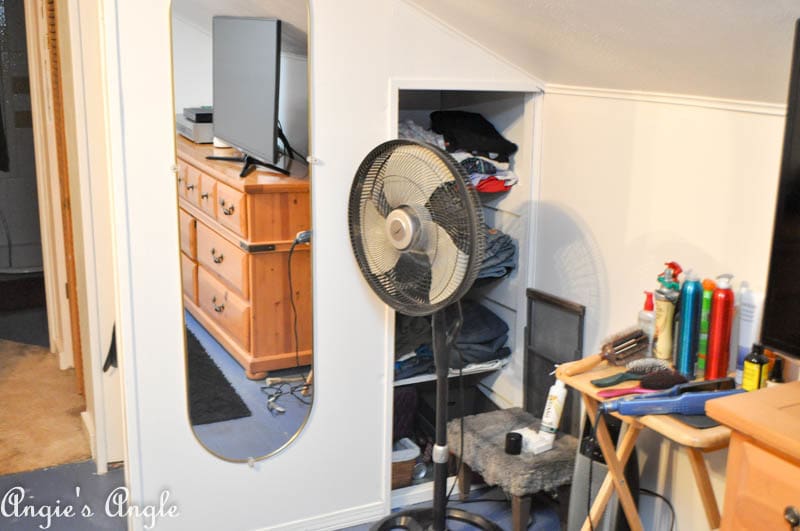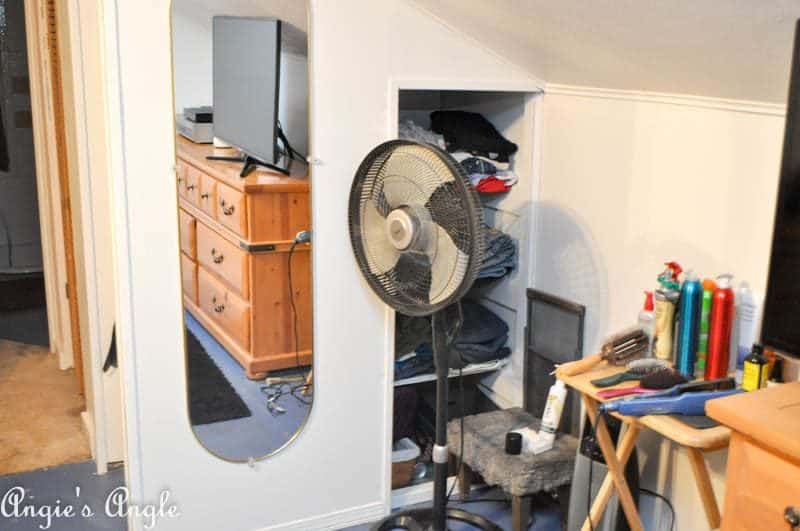 The vanity will go where you see my hair stuff and that little stool. Likely not the best photo to see where I want it built.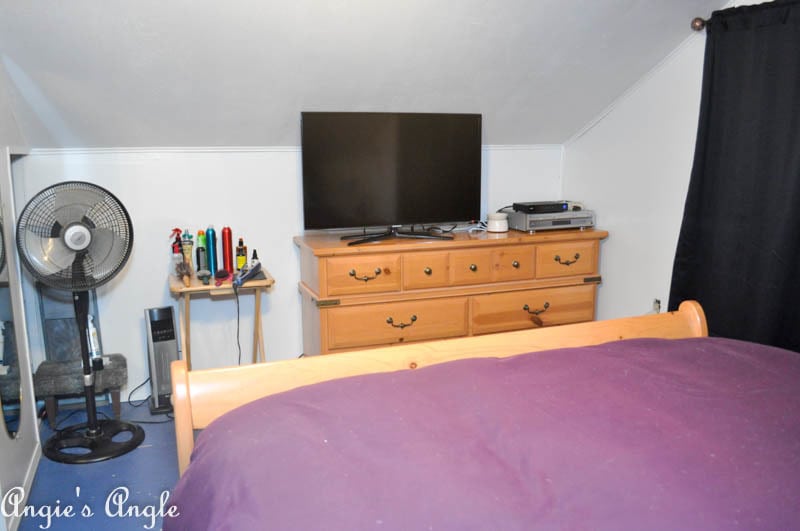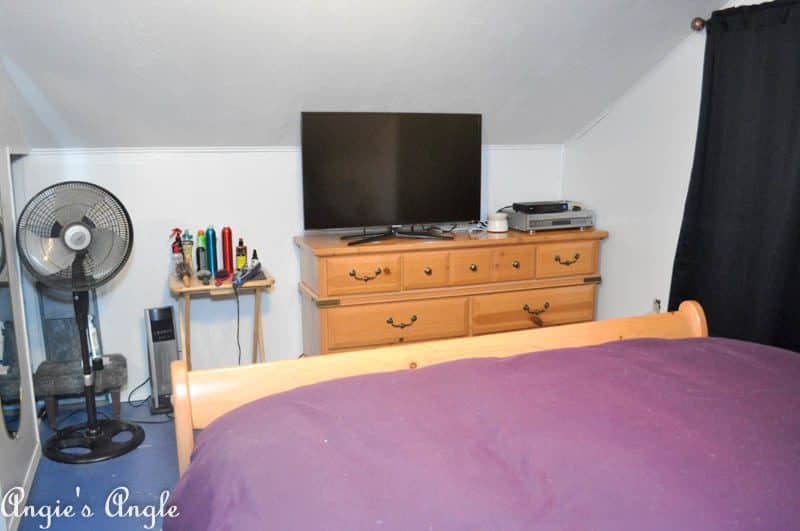 This above shows it a bit better. Because our bedroom is in the attic, our ceiling slants some. It's not horrible, thankfully. But I think to have a mirror there, it'll have to go horizontal instead of the normal vertical. Which I think will work out nicely.
What I Want…
I've eyed older desks that have the right drawers I have in mind. Getting a desk would be somewhat easier but I don't know if I have it in me to redo it. If I find the right one at the right price though I'd be willing to try and share with you all as I do.
On the other hand…
I have my eye on getting two of these. Or instead of the seven drawer version, the five one.
Putting a top on top of them as the counter. I haven't decided what I would want as the counter area. Just something nice and smooth. Easy to wipe up from makeup mess and hair spray residue.
The mirror may be a bit more tricky. Because of the stated slated ceiling mentioned and shown above.
I like this one I have saved on my Amazon though.
Filling it up…
While I ideally want everything nice put away in the drawers. I wouldn't mind a few things on top of my vanity for ease.
These are kind of what I have in mind.
And these would be great to organize the things in the drawers.
My Wonderful Vanity…
That is a rough go-through on what I have in mind for my vanity. I hope that we can get it together soon. Putting out the details for you all even made me more excited to get this going and share it with you all.
What did you think of my ideas? Have any others you'd like to add in for me? I'd love to hear them.