While it's been a really odd last few weeks over here, even in the midst of weird, I captured all seven days. This 2020 Catch the Moment 366 Week 9 has all seven days of photos, which is always a win for me. Plus I was able to get a couple of small posts up in between Catch the Moments. I am hoping for more next week. Cross your fingers for me/us.
Post below may contain affiliate links, which I may receive a kickback on if you order through the provided link, at no extra cost to you.
This last week that I am about to show you were basically the Roxy & Turkey show. We had him again for a few days and I love watching Roxy and Turkey together. They are funny.
Care to take a peek at our last week? And hope that the next few weeks will be a bit more fun and less scary?
2020 Catch the Moment 366 Week 9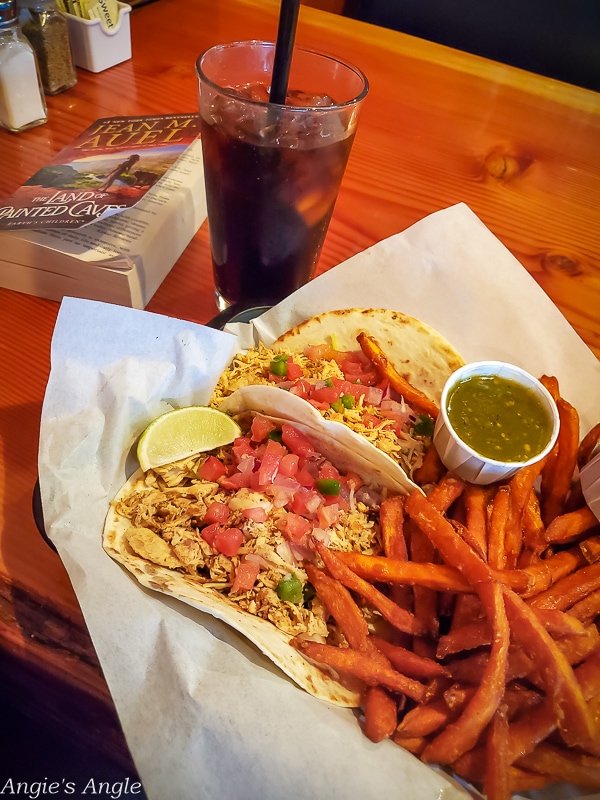 Day 57 – Wednesday, February 26th – Roxy got her grooming appointment changed to Wednesday instead of Tuesday. I never know what to do while she is getting groomed. I didn't feel like going shopping, so I decided on a solo lunch at Mill Creek Pub. It's hard for me to go out to get alone, but I did it and it wasn't bad.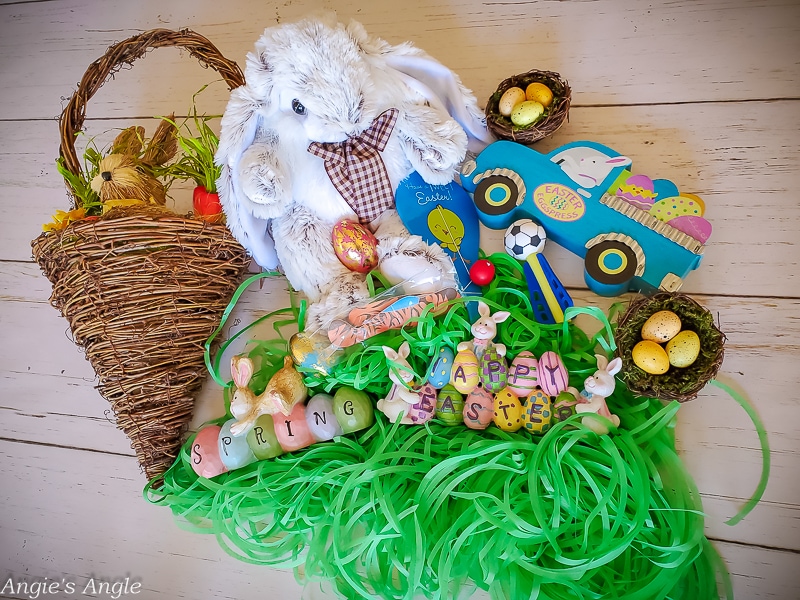 Day 58 – Thursday, February 27th – #ad – I am so excited to be partnering with Oriental Trading this Easter/Spring Season. This was my little flat lay post for Leap Day on Instagram. A little peek at what is coming. Did you realize that Oriental Trading could be your one-stop-shop for all things Easter? Check them out, here .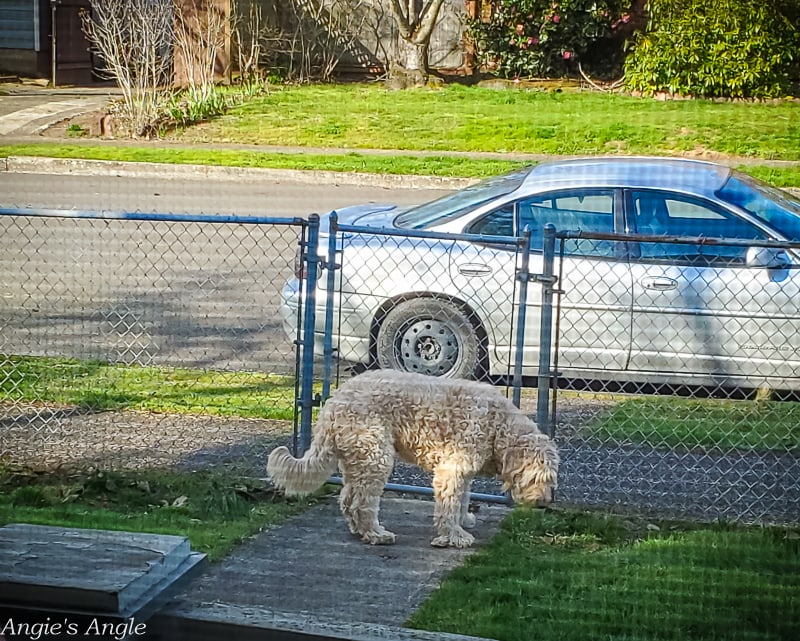 Day 59 – Friday, February 28th – Turkey was so sad to get left behind. He was outside while they were packing to leave and this was his down face when they drove away. Poor baby. Broke my heart.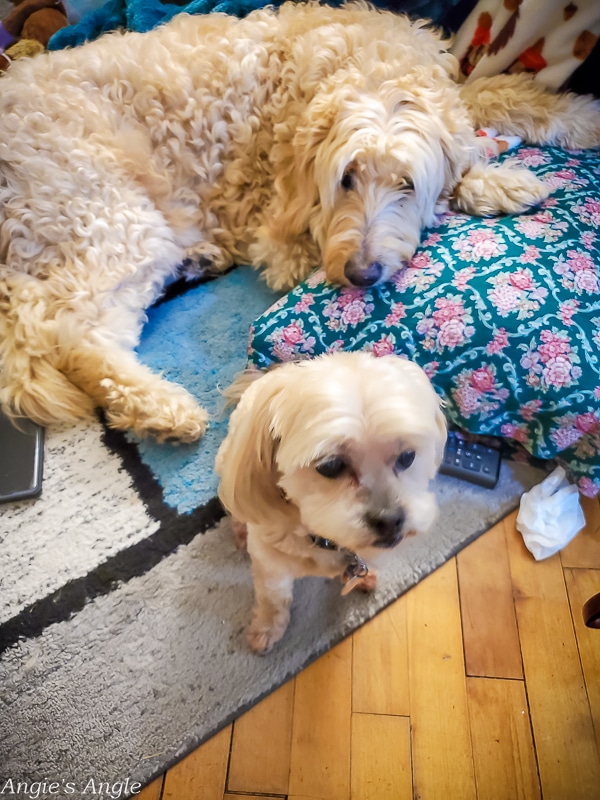 Day 60 – Saturday, February 29th – Please don't mind the tissue on the floor. Jason was still unwell but felt better while laying down so he had been laying down. Turkey decided to take over his blanket and pillow and looked so cute. Roxy had to move in when I crouched to get a photo.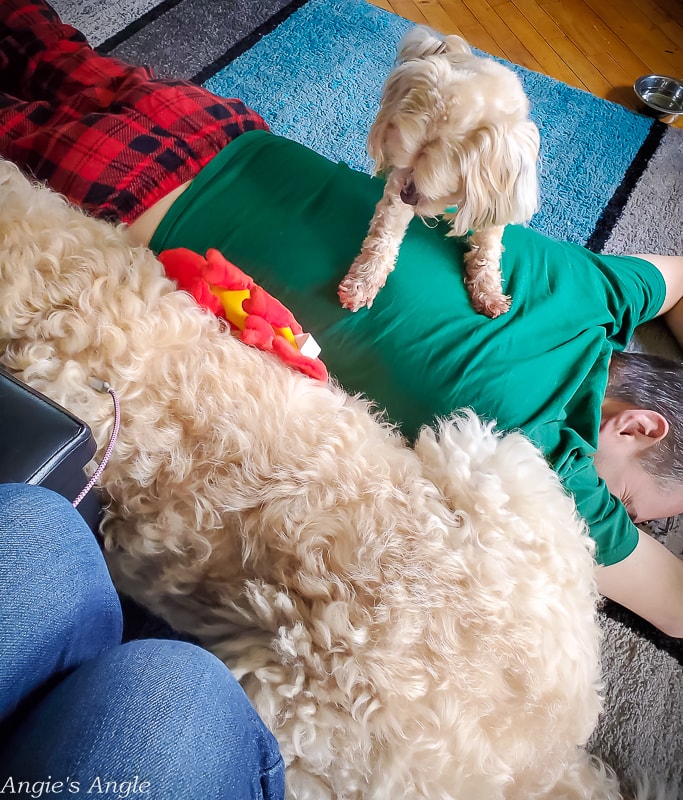 Day 61 – Sunday, March 1st – Jason was telling the dogs to step on his back. This was the result. Turkey squeezing his big body between and Roxy throwing her toy over. Once it got near Turkey she wasn't sure what to do.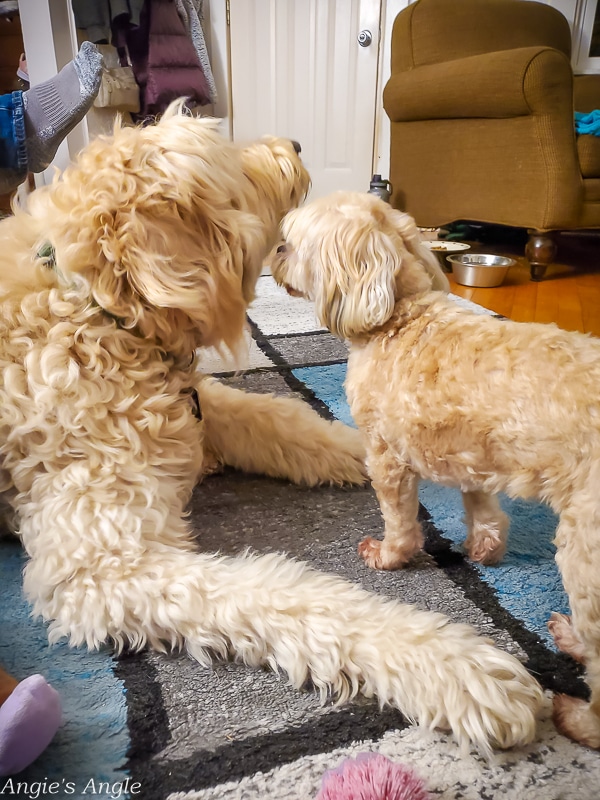 Day 62 – Monday, March 2nd – They were sniffing noses and looking all cute but this is what I ended up capturing. It looks like Turkey is like get away Roxy.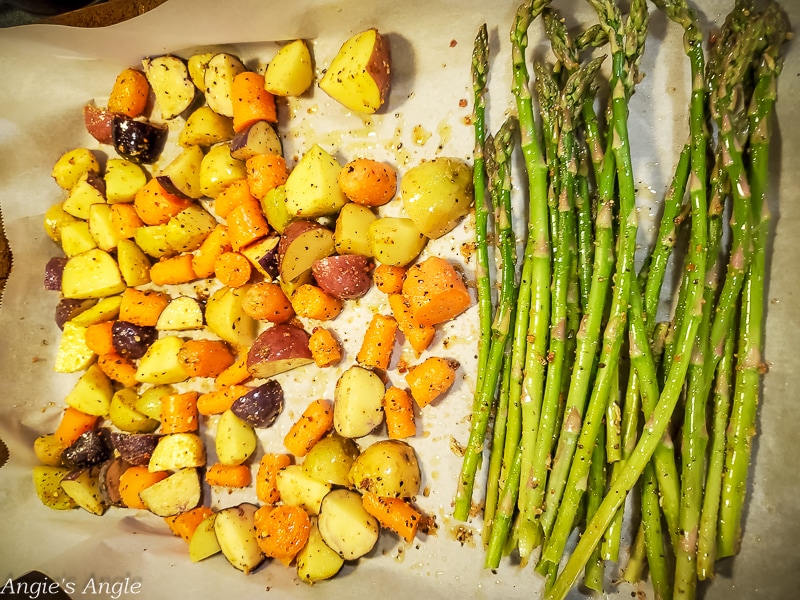 Day 63 – Tuesday, March 3rd – Pretty yummy vegetables for the win. Oven-roasted in the oven and turned out perfectly.
How was your week?