When I was listening to what was happening in China back in January, I never, in a million years, thought that it would happen here. I mean, why would I? Even February I didn't believe that anything like that would hit or we would have to live differently. So when March hit and things starting to shut down, I got anxiety. Major anxiety than my normal with the unknown. I've learned a few things about myself during quarantine. Why yes I have.
There are not super insightful, yet kind of interesting to me. I thought, hey why don't I share mine and as you read mine you could share a few things you learned about yourself after reading. I am curious. Because I am sure most of has realized things about oneself that we never realized before.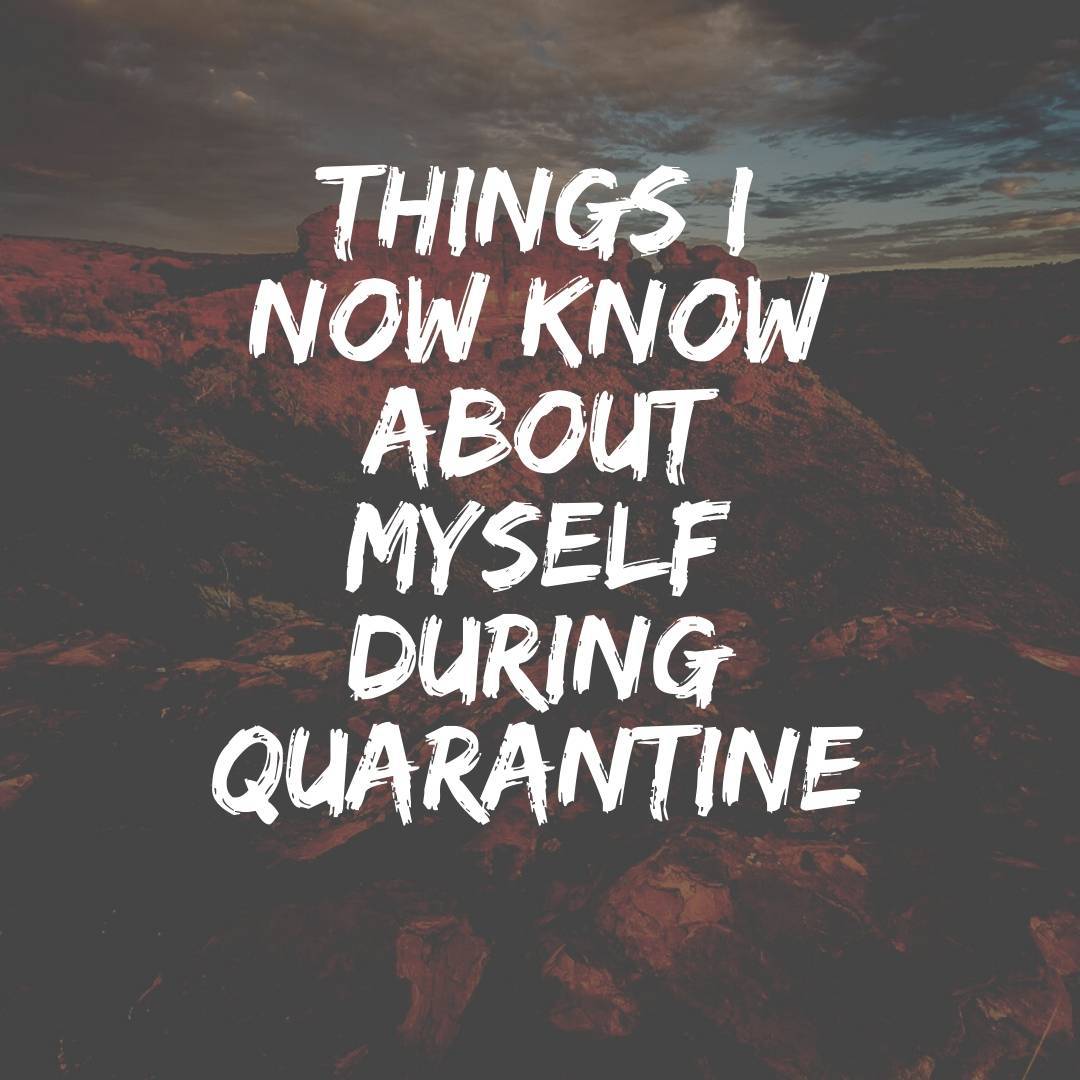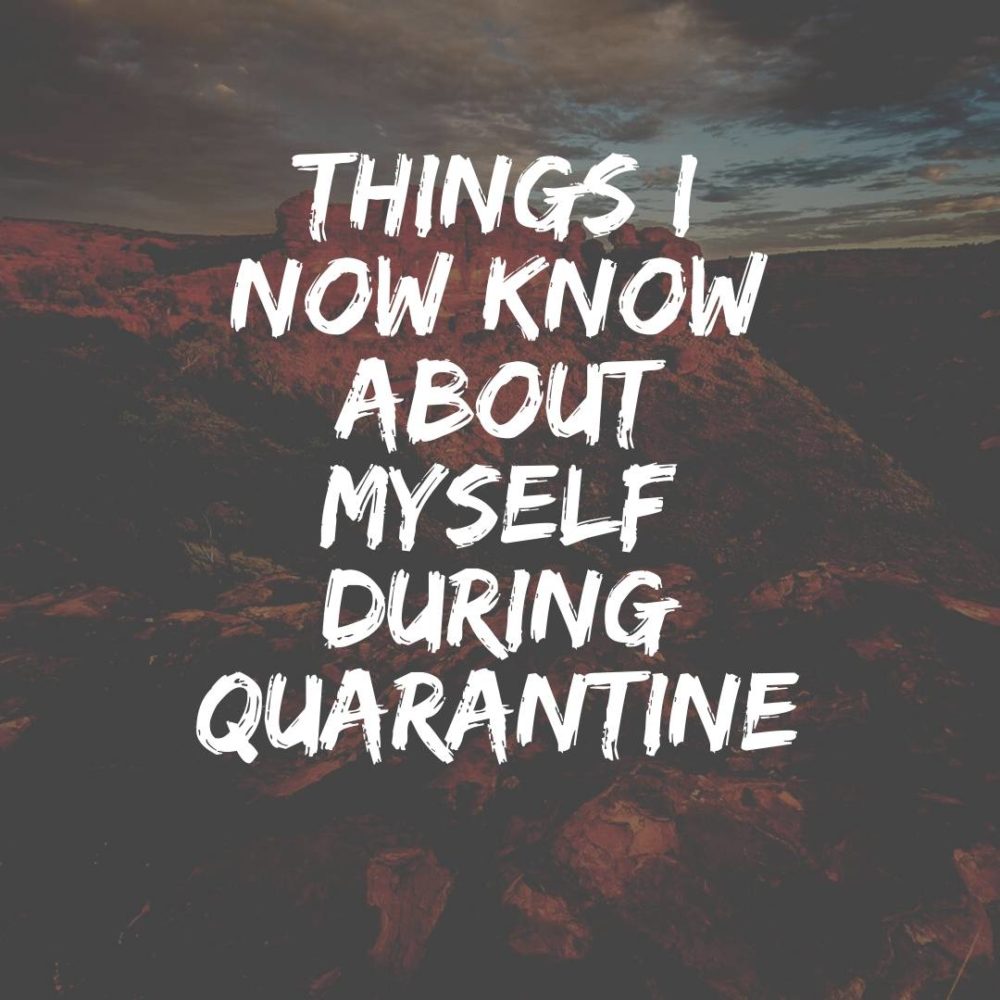 Things I Now Know About Myself During Quarantine
The actual virus is not something I am planning to talk about on here. Nor getting into everything being closed or good vs. bad. Yada, Yada. Yet here I am touching on things that others may disagree with or not like. But it's just things I have learned about me. It's not meant to be a personal attack in any form.
With that, let's move onto what I've learned about myself during quarantine.
One – I am okay with staying home.


I have no problem not really leaving the house. Yet the idea of being told don't leave your home, don't travel, and don't visit anyone outside of your own home bothers me. I understand it and we are doing it. No problems. Yet when you are told NO, you want to do it. It's natural.




In the normal world, we don't interact with a lot of people anyway and I only leave the house here and there. So for me, this whole staying home isn't that much different than our regular world. Jason is still having to work. I am still trying to blog and work on my social media. Yet, not going to soccer two nights a week is weird. Not going out to eat is weird. We have been supporting local by ordering at least once a week usually. So we are still eating out, just differently.


Two – I am not okay about not at least being able to plan travel.


We love to travel. I love to tell you all our stories about traveling and playing in cars. Right now though we can't even really plan any of that because we don't know when this is going to be over enough to travel. That is hard. If the open phases go as they should, we should be able to at least go on our planned camping trip for our anniversary. Which is amazing but I am trying not to get my hopes up yet.





I miss cars driving up for us to play in for the week. And I also miss sharing those stories with you all. I miss having the option for travel and getaways.


Three – I have issues wearing a face mask.


I've tried a handful of times to wear a mask while out in the stores. The only time I leave the house. First a cloth mask that I thought might be easier for me to wear. No. I felt like I couldn't breathe and within minutes of feeling that I felt like I was going to pass out or have a full-blown anxiety attack. The other mask Jason brought home was better, I felt like I could breathe for a bit. But after about ten minutes on, I started to feel the exact same way as before.

I am grateful I don't work outside the home where I would have to figure out how to wear a mask. And yes, I am grateful that I can choose to stay at home if a mask is required. And forever, I am grateful I can have someone else go to where masks are required or have it delivered to me.

Heck, I even have issues with things around my neck so I had a feeling that a mask would be the same type of issue.


Four – I don't mind staying at least six feet away from others.


I feel like I can breathe and you are not crowding into my bubble. Yet, many don't know what that space is and still crowd at your heels. I get so mad at people that just push into you while this is going on (and before!). Like seriously people, it's not hard to give people space. Just do it! Especially when it's labeled on the store floor. Come on.

Those are the four things I can think of right now that I learned more about myself during quarantine. Your turn.
Also, I hate the word social distancing – I am okay with physical distancing. And the word quarantine also makes my skin crawl.
I truly want to hear what you've learned during these last couple of months. How are you feeling? Are you okay? I know extroverts are having a much more tough time with this than us introverts. I truly believe though that if we all ban together we'll be okay. Soon during quarantine will be a long last memory. That we hopefully won't have to relive.