Getting outside is always important but right now it's even more important. We keep playing peek-a-boo with the weather around here. So, instead of the regular two+ times of play with something, I have only the one to show you all. Indeed though there was some Rollors fun and I can't wait to share this game with you.
This is a sponsored post with Rollors. However, all thoughts and images are 100% my own. Post below may contain affiliate links, which I could receive a kickback at no extra charge to you.
If you've been following along for any length of time, you know I love games. Lawn/yard games are no exception. They are the best things to have in a toy box on the porch. Not only to play when you are just home with your normal circle of the family but with BBQs and other get-togethers.
I am awkward and quiet. One of the ways I can relax in groups is by playing games, so these are the perfect tools and enjoyment for me. Today's new game is called Rollors and I can't wait to tell you all about it and show it to you.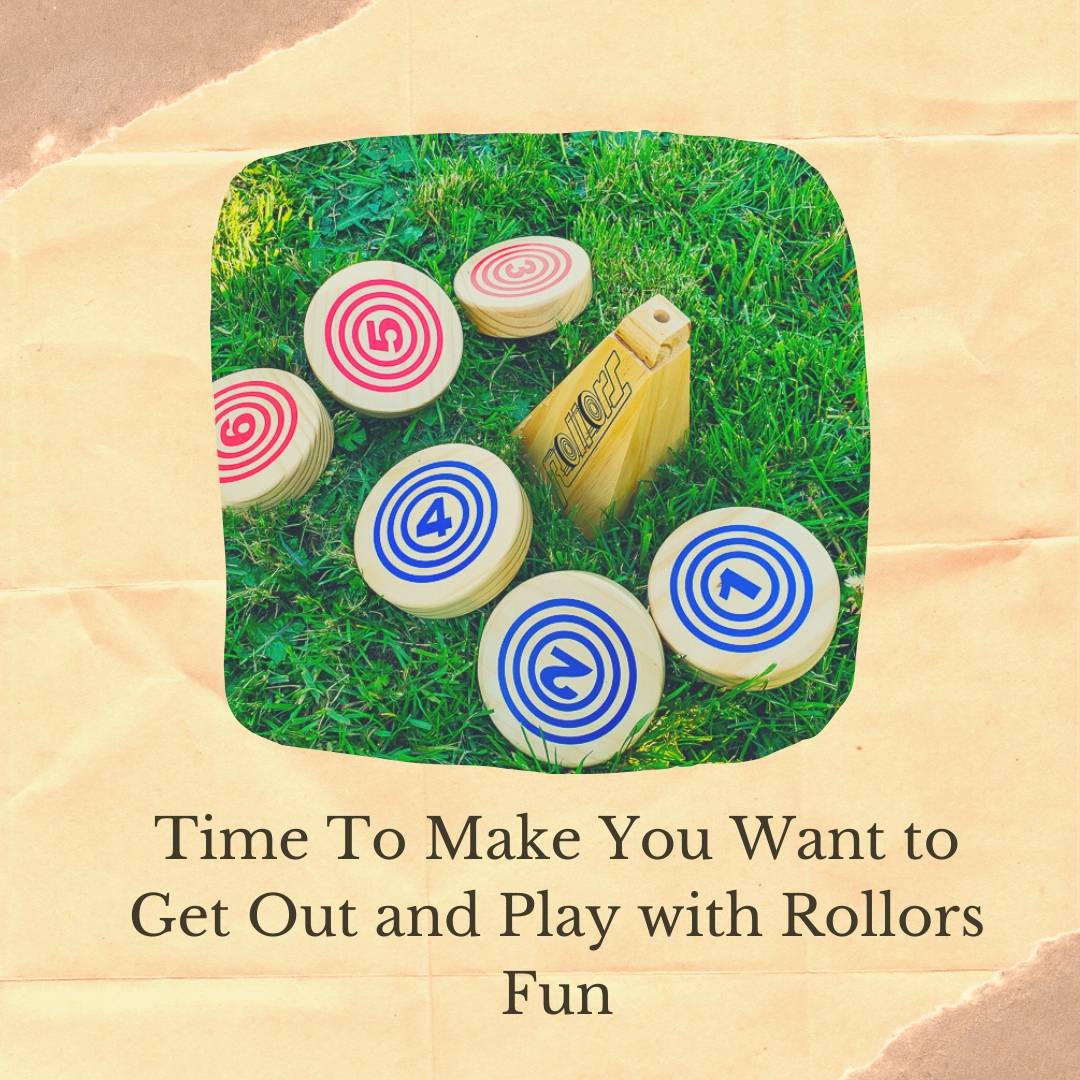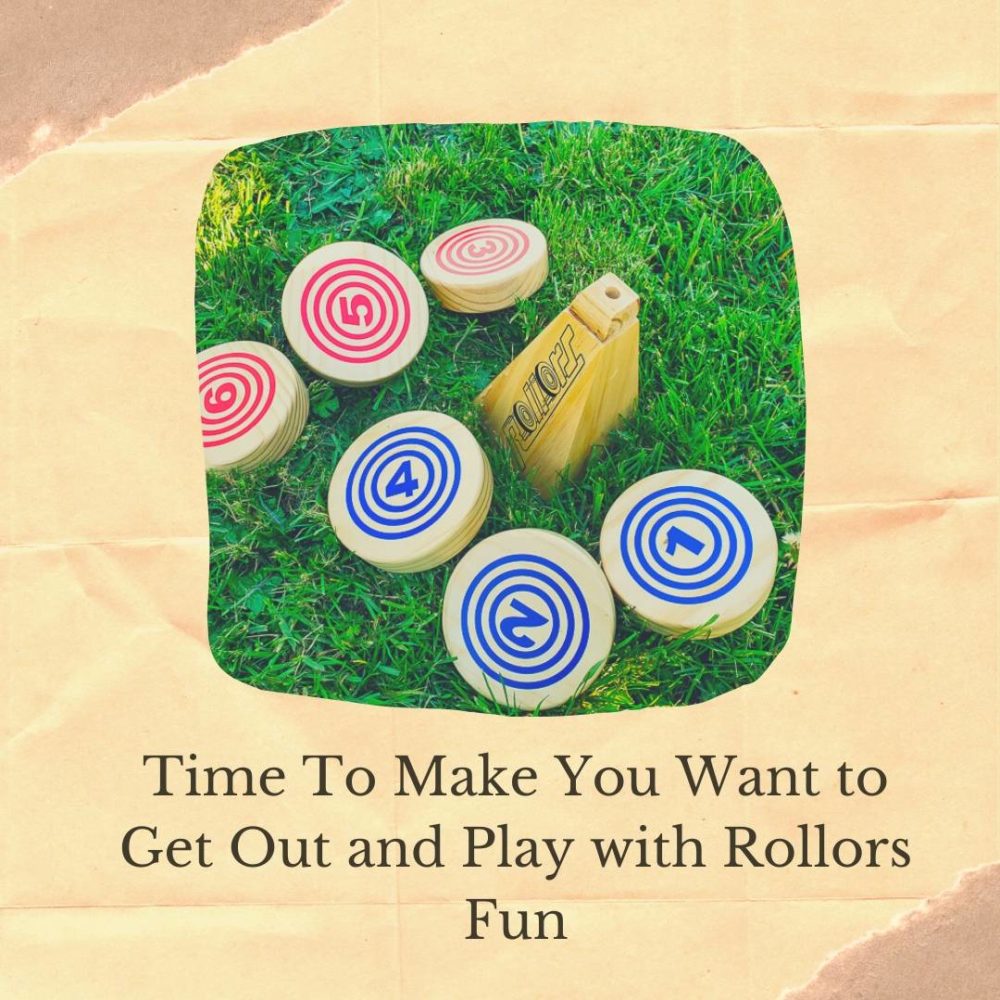 Learn About Rollors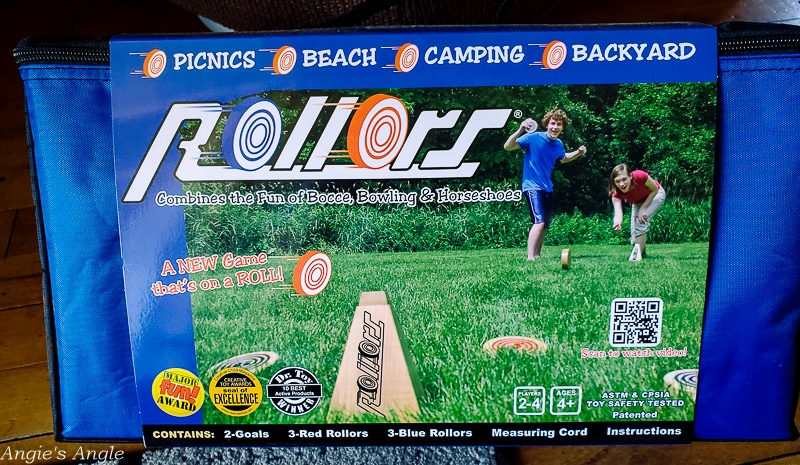 Minnesota-native Matt Butler is the inventor of Rollors. The concept was first visualized on downtime between deployments overseas in Iraq and Afghanistan supporting combat operations. Upon return, Matt developed a prototype in his garage that was a hit at BBQs, parties, and other outdoor get-togethers. Around the time of the recession; Matt saw many local veterans out of work that had the resident woodworking skills that helped spark the light bulb onto a means to help them. He then decided he wanted to employ local veterans to help construct the wooden disks and wooden, cone-shaped targets used in the game in their home workshops.
After a countless number of games were handcrafted, packaged, and sold through the website, church, craft fairs, and other types of venues it was then distributed in brick and mortar retailers across American and has even started distribution outside of the United States. After helping numerous veterans get themselves back on their feet from the recession he has it developed outside of the United States to be able to get it to a price point so many more people and families can enjoy the fun.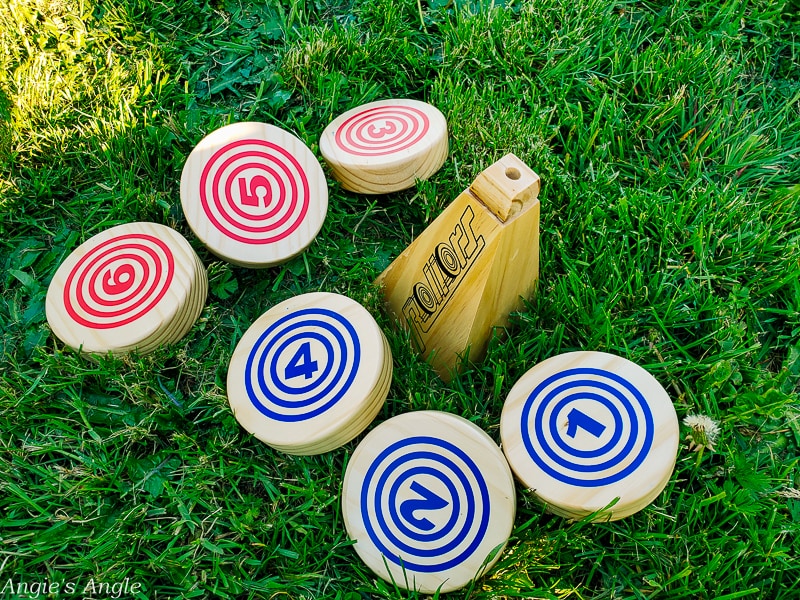 The game itself is easy to play for two-player and up to 6 (in teams). A game the whole family can truly enjoy and easily pick up. Setting up the goals in sand or grass 15 to 25 feet apart. Level ground is easier to start on but any will do for more of a challenge. Each person/team takes turns throwing their colored disk by rolling it to the opposite goal. The closer the better!
Our Rollors Fun
While we only had the chance to play the once and only with two of us, I think we had some good photos and good times. As I mentioned I am super excited to get back out there and play some more. It would have been more fun had we been able to play with others for me to get more "active" photos but again I think we have a good selection to showcase.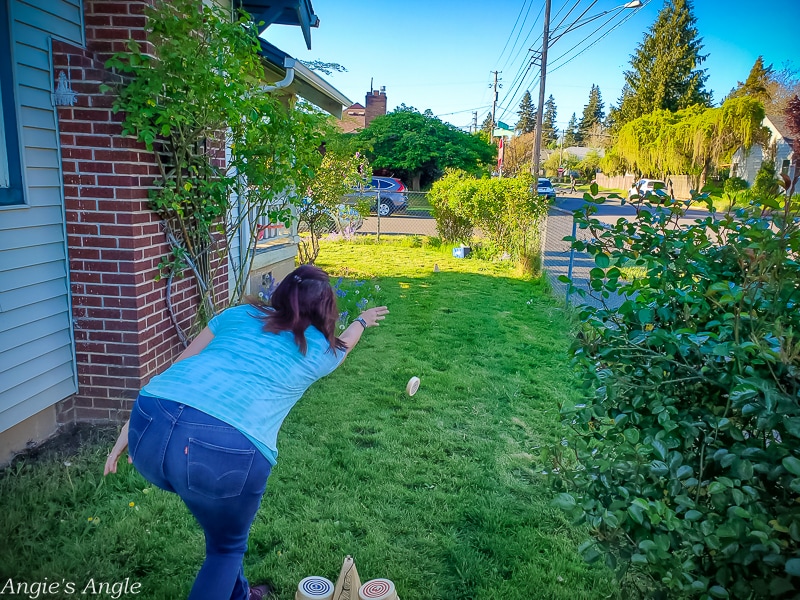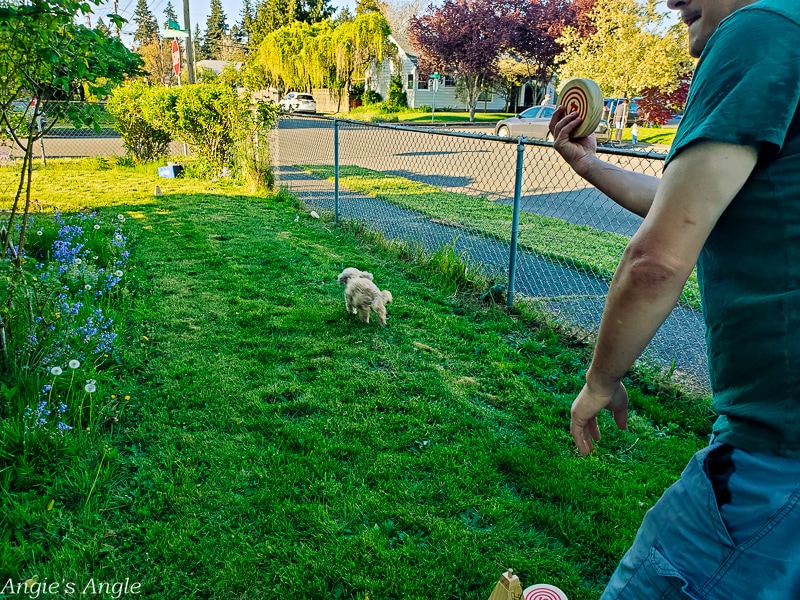 I can tell you though we had fun and have been itching to play again. We were going to play again before posting this. But the weather stopped us and then Jason working later than he was supposed to. Life I tell you! And we all know how my brain has also been working lately.
The one time we got out though, it was so easy to pick up. It did take me several tries/rounds before I found a way to roll that worked for me. I was either not getting it anywhere or bouncing it like a ball. Plus, our lawn isn't smooth. Which is on the optional "trickier" selection of this game. We did the harder course off the bat, go us!
Best described as a mix between bocce, bowling, and horseshoes. The closer you get to the goal, the better you are. Each goal comes up with a measuring string though, easy to measure if you are close to each other. Which makes seeing who scored so much easier.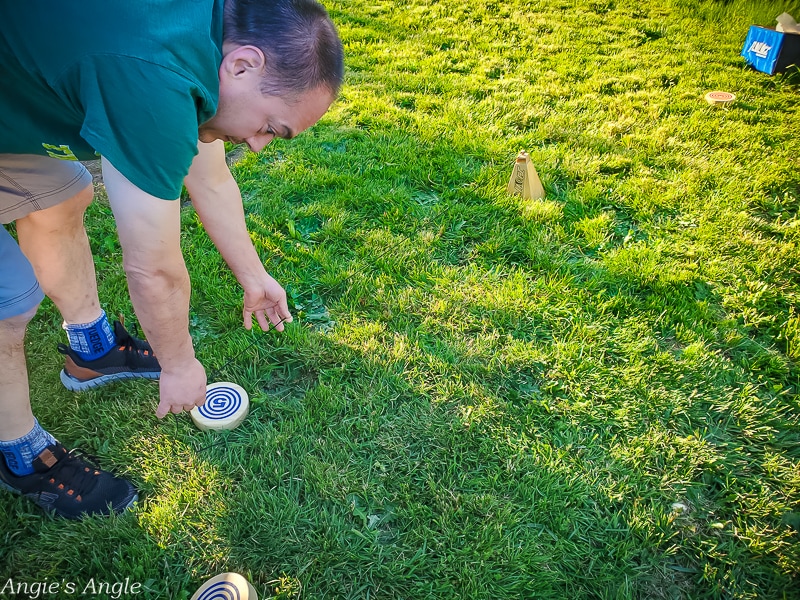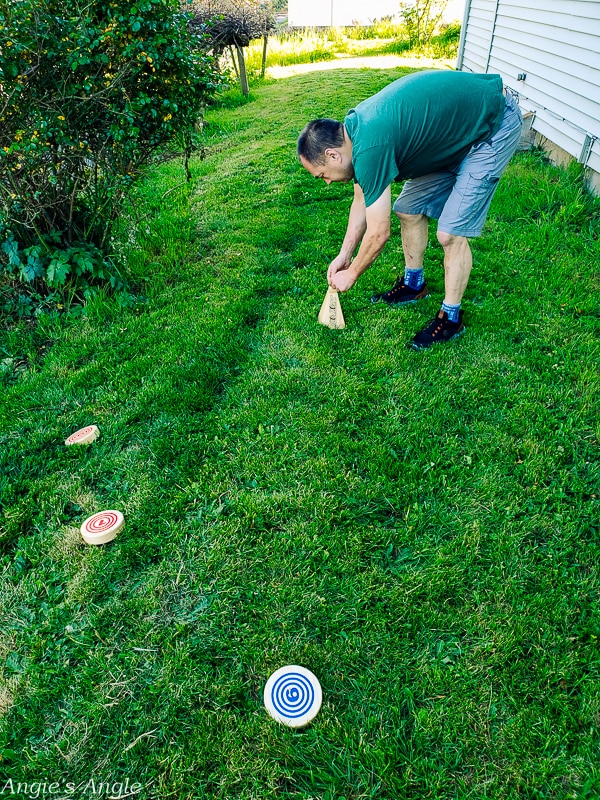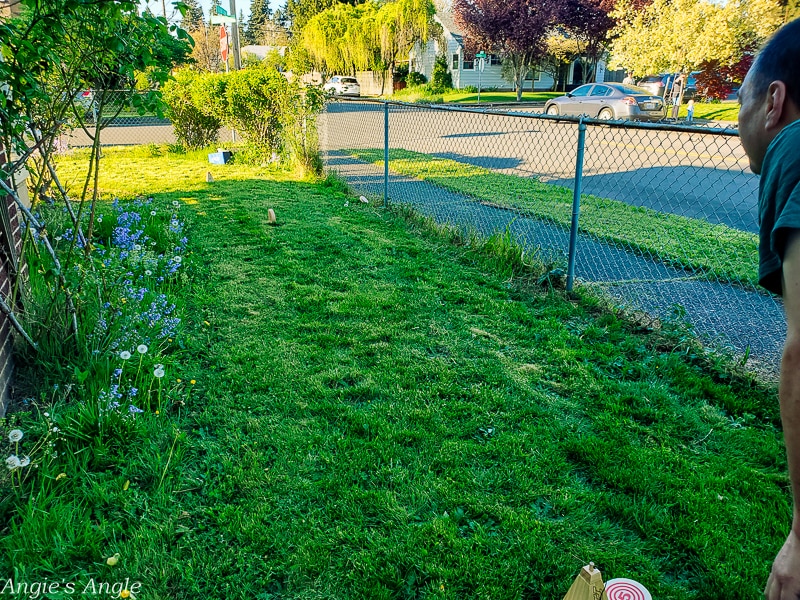 We played several rounds and I do believe Jason won each one but I got better as we played. The first person to get to 21 and outscore the other player by two wins.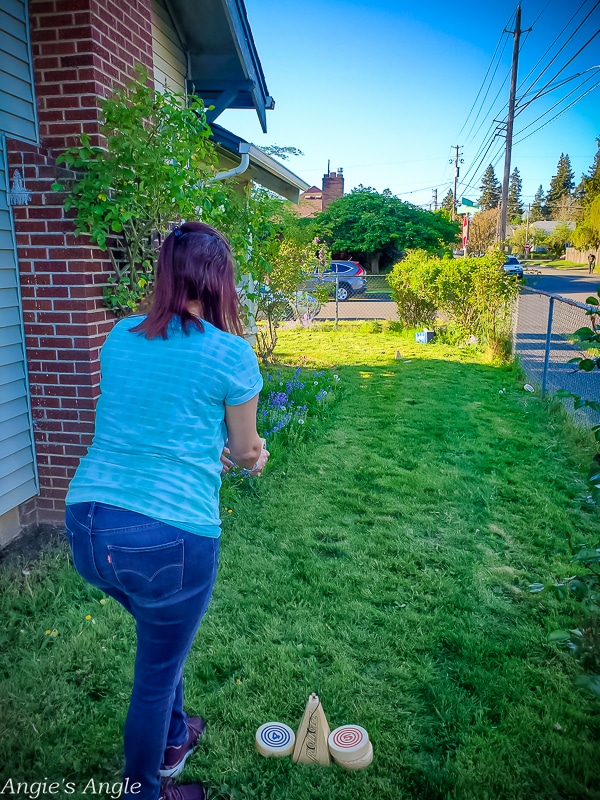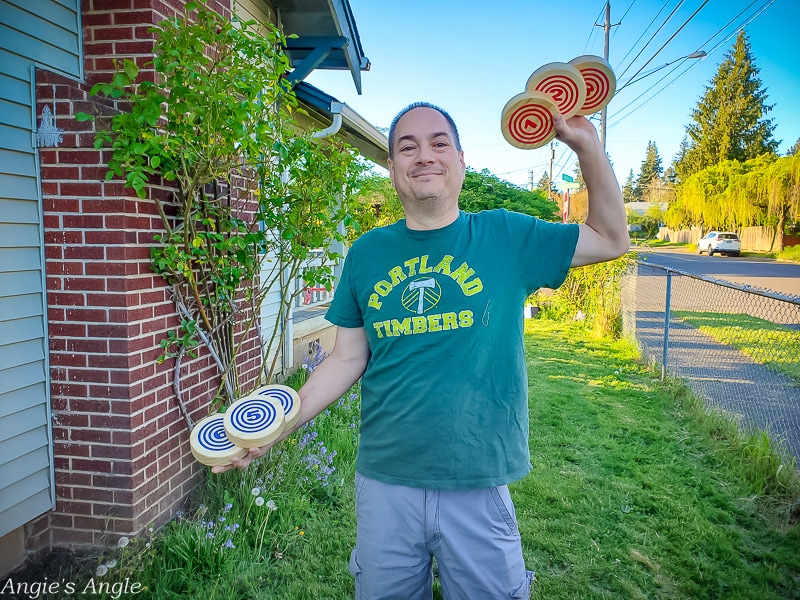 Buy it today so you can get outside and start playing. The weather is coming around and soon we'll all be outdoors even more. Why not add in some more yard game fun?
Psst – I just may have a giveaway upcoming for your very own Rollors set, so stay tuned and keep your eyes peeled!