Well, after almost a month of actual talk and emails between the dealership, we finally did it. I am now a first-time owner of a brand new car. A few Monday's back, I shared why we were choosing a 2019 Kia Niro. Which is why I thought it would be fun to update you all on our actual purchase.
A new car has been needed in this house for quite some time. But the idea of plopping down all that money was not appealing at all to us. Which is why I banked mostly getting cars to test for the blog when we wanted to travel. Which worked out okay for the majority of the time. Sometimes though it wouldn't pan out and would leave me in a fret on what we'd do.
A new car was needed, desperately. So finally with the offers that were happening with Kia we decided it was likely time. Where would this extra money each month come from? How would we do it? We figured we can do it, may be tight often but we can make it happen.
So here we are…at my story.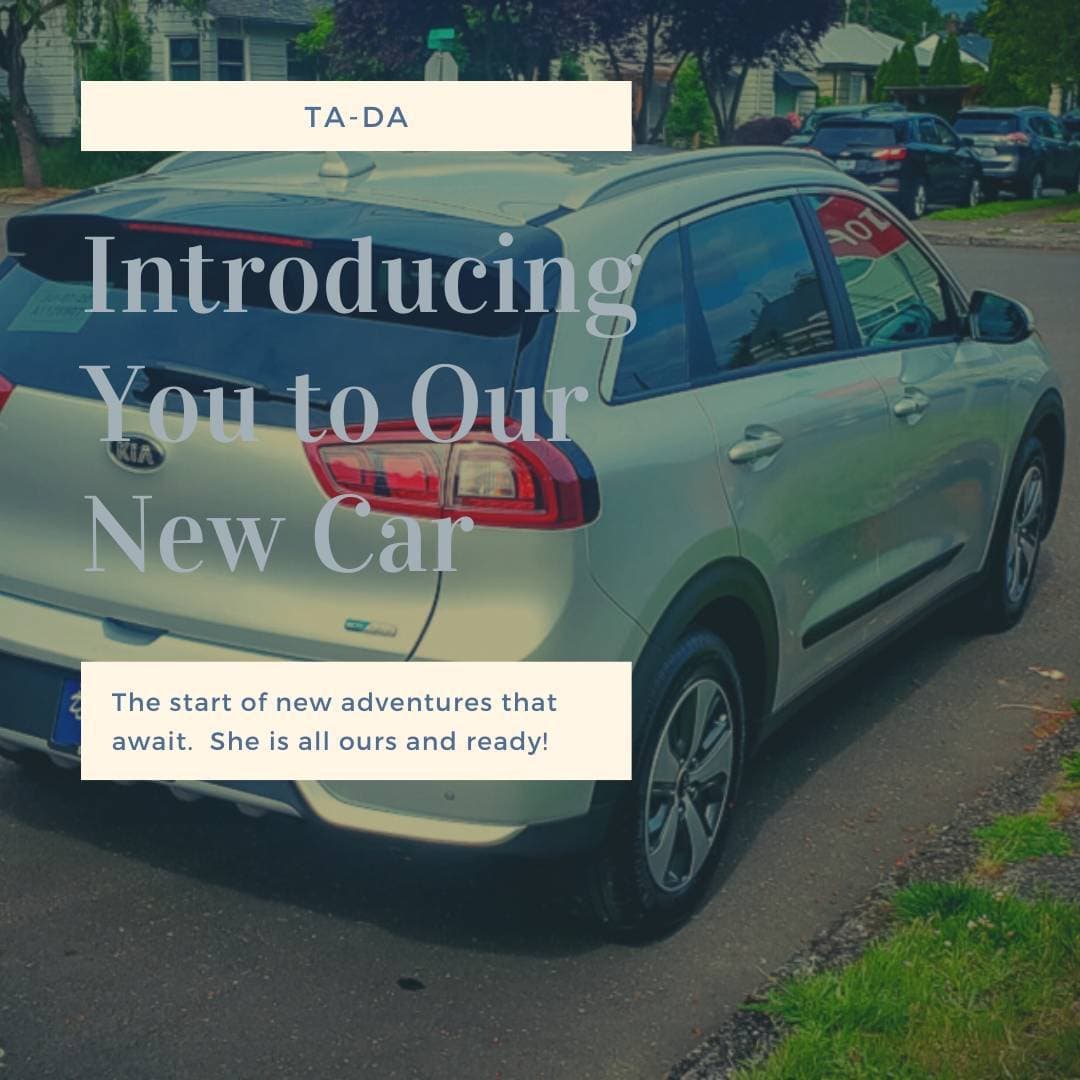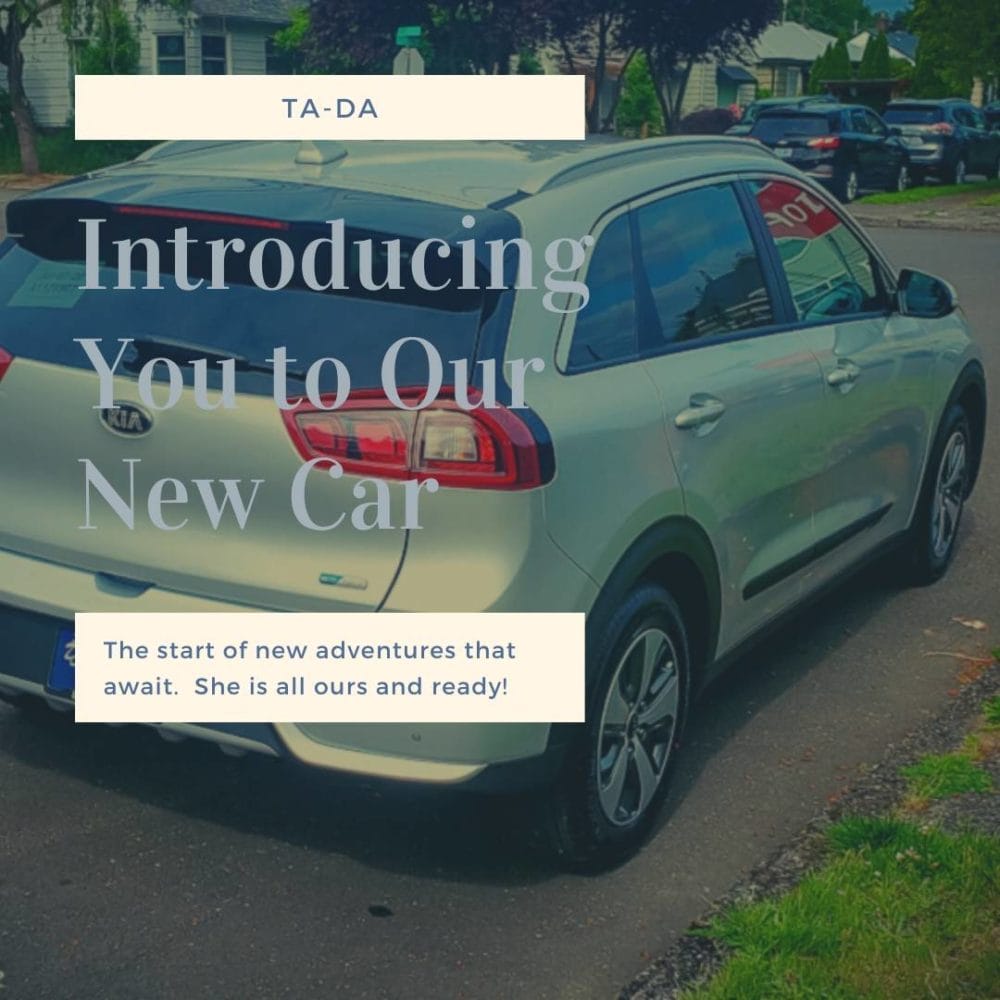 The Brand New Car is All Ours
We first saw the Kia Niro as much of you did with the 2017 Superbowl commercial. We were intrigued. A small SUV like vechile but that was also a hybrid? Tell me more.
This is the first time I took a chance and directly emailed Kia media to ask if I could please review the 2017 Kia Niro. And what do you know, I got a full yes and we got to play in it.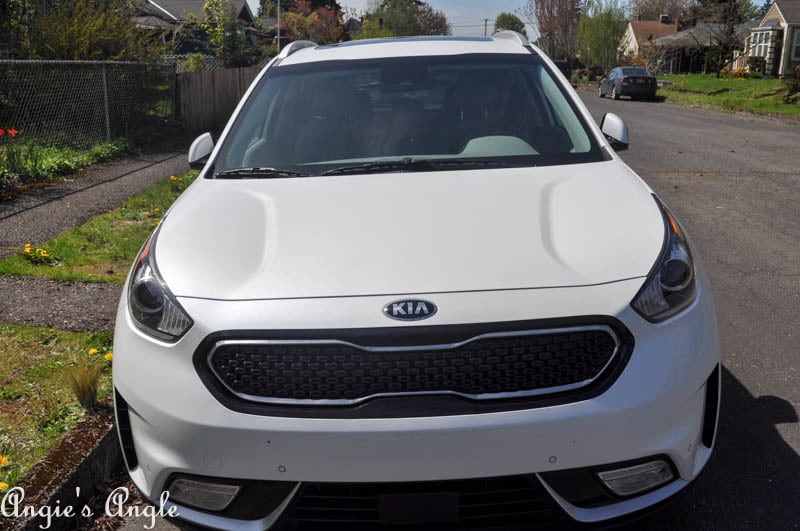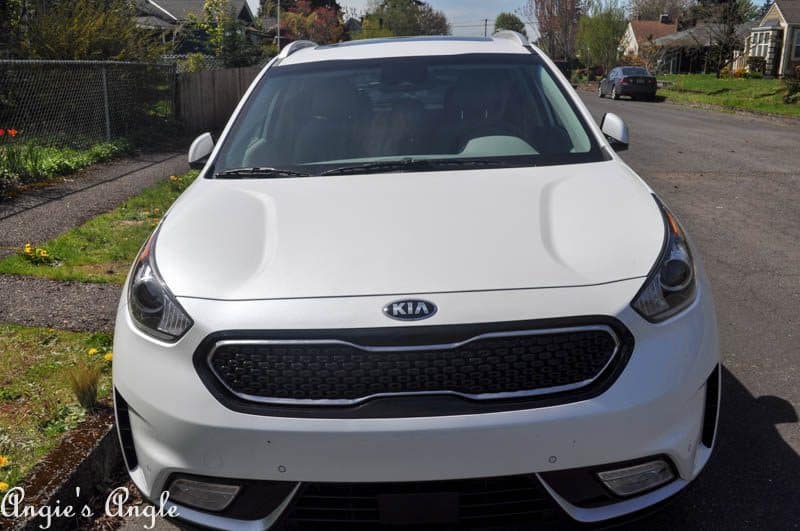 While we didn't get a full vacation in it as we normally do, we still liked it quite a bit. The gas mileage alone blew us away and the space was so similar to other SUV's we got to play in before.
Later we tested the Kia Niro PHEV and personally didn't find that as functional for us. Mainly because we never got to charge it anywhere. The one place we tried nothing happened even though it supposed to be free. And didn't seem to charge the battery as well when we drove as did the regular Niro model.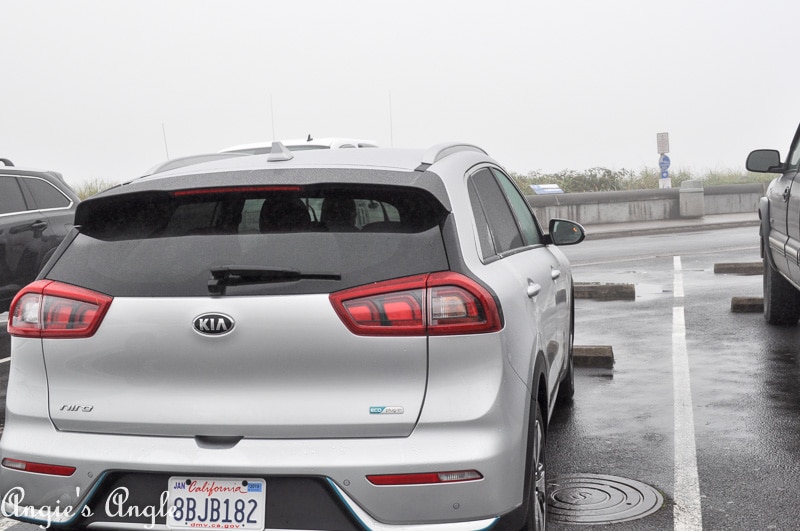 We kept that in the back of our mind as we compared cars.
Between two…
Honestly there were only two vehicles that we were down to as our new car. It was between the Mazda CX-5 and the Kia Niro.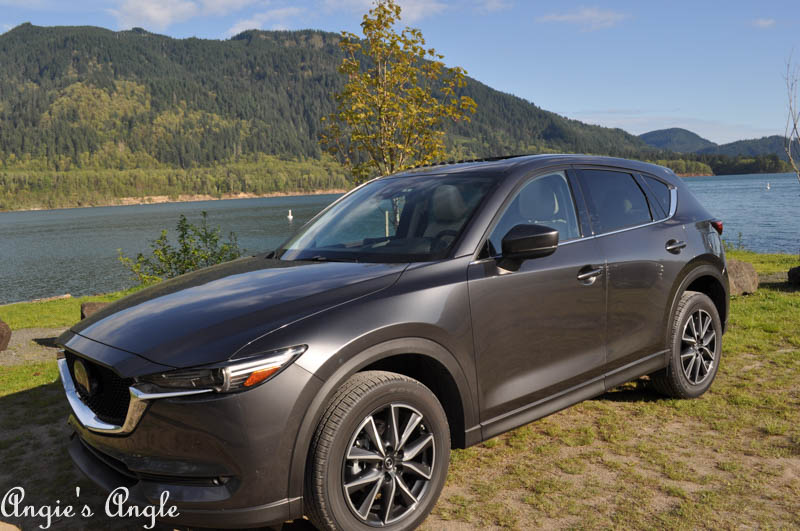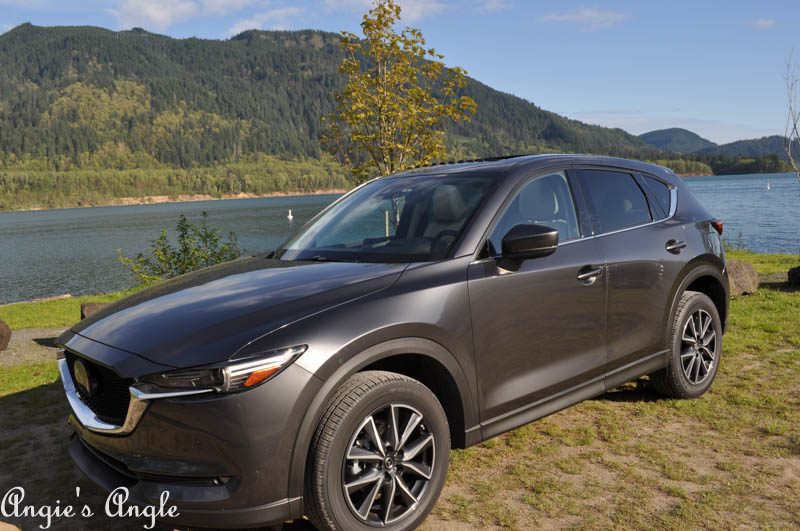 The Mazda had the zoom-zoom which would have been fun. And also a bit more cargo space. It would also add in AWD which would come in handy.
But the Niro had great gas mileage that would save us on those trips we so much enjoy. While also being more affordable overall. And still getting those fun extra features we'd enjoy previously.
Kia Niro ended up winning the race.
All Ours
We decided Saturday morning (of Memorial Weekend) that this is the day we were going to go in. It was actually happening! After a previously scheduled appointment we headed to our appointment at Dick Hannah Kia here in Vancouver, WA. Meeting up with Lucas that I had chatted with several times over the chat feature on Dick Hannah Kia site. He was always so helpful and direct with my questions. I was looking forward to actually meeting him.
Already knowing the exact vehicle we wanted, it was an easy process. That is the one with this VIN number. No we don't need a test drive, we already know that is what we want. Okay then…let's get set down to the paperwork.
While we knew exactly what we wanted and had no issues. We were still there three hours. While it was long it was pleasurable to talk to Lucas while we waited in between paperwork.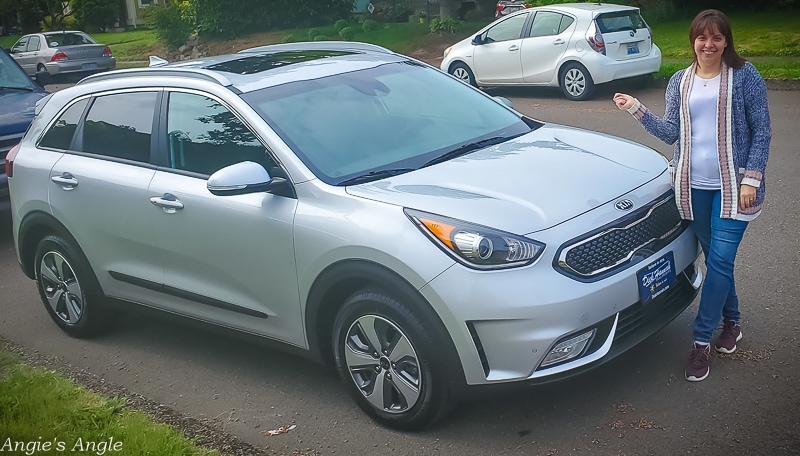 And I drove out of there in our brand new 2019 Kia Niro with premium package. Also completely forgetting that it also came with a heated steering wheel that very much excited me when I sat down behind the wheel.
Extra features with the premium package were navigation, ventilated seats in addition to the already there heated seats, and smart cruise control. To just name a few.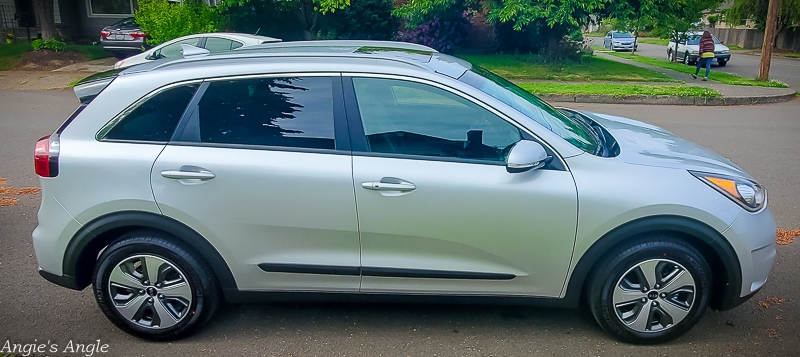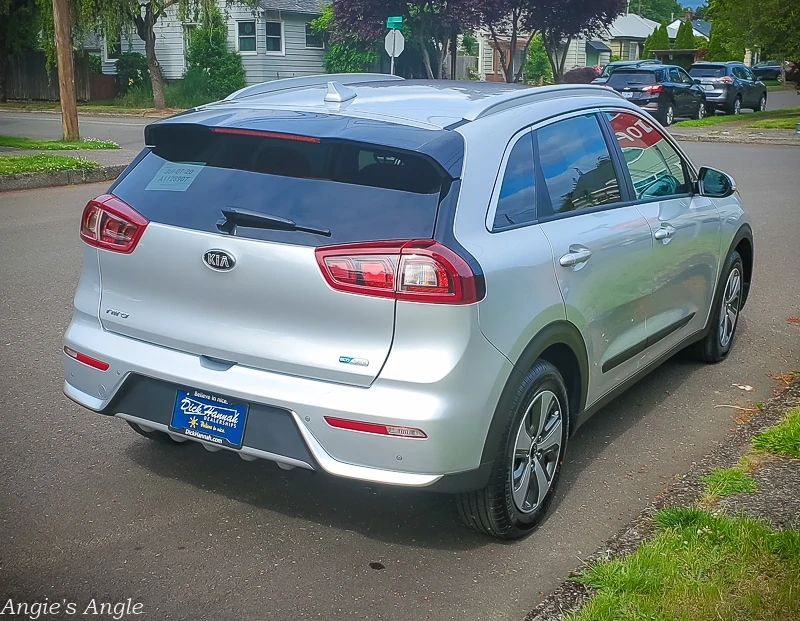 Side note – I don't notice a huge amount of differences between the 2019 model and 2017 models.
We had done it. Here she is in all her glory. Waiting for the adventures to start. And heck just daily life so much easier.
Referral
And if you are in a market for a new car, I highly recommend Dick Hannah Kia – if you do head in and buy a car. Go ahead and ask for Lucas (he was amazing!) and please let them know that I (Angie Agerter) referred you, they offer referral money. YAY!