Some scoff at blogging as a job. Some bulk when we ask for money to do our work. While some think that getting a full blog post or even a social media post is easy. All we do is far from easy. There are so many different realms to blogging and ways we have to do our job that I think only a small few truly understand. Today, I am revealing a little behind the scenes look at blogging.
Not only the building of a single blog post but a social media post. Hopefully, once you read the full blog post you'll understand why so many of us call this our job and do earn from it. It's not easy, but it's our job and the majority of us enjoy it greatly. We just want to be understood a bit more. We want to be valued for what we do.
Keep reading to get the inside look to what I do and what many others do for ONE post for one product/service. And even our own personal posts so that we can get more content on our blog and social media channels.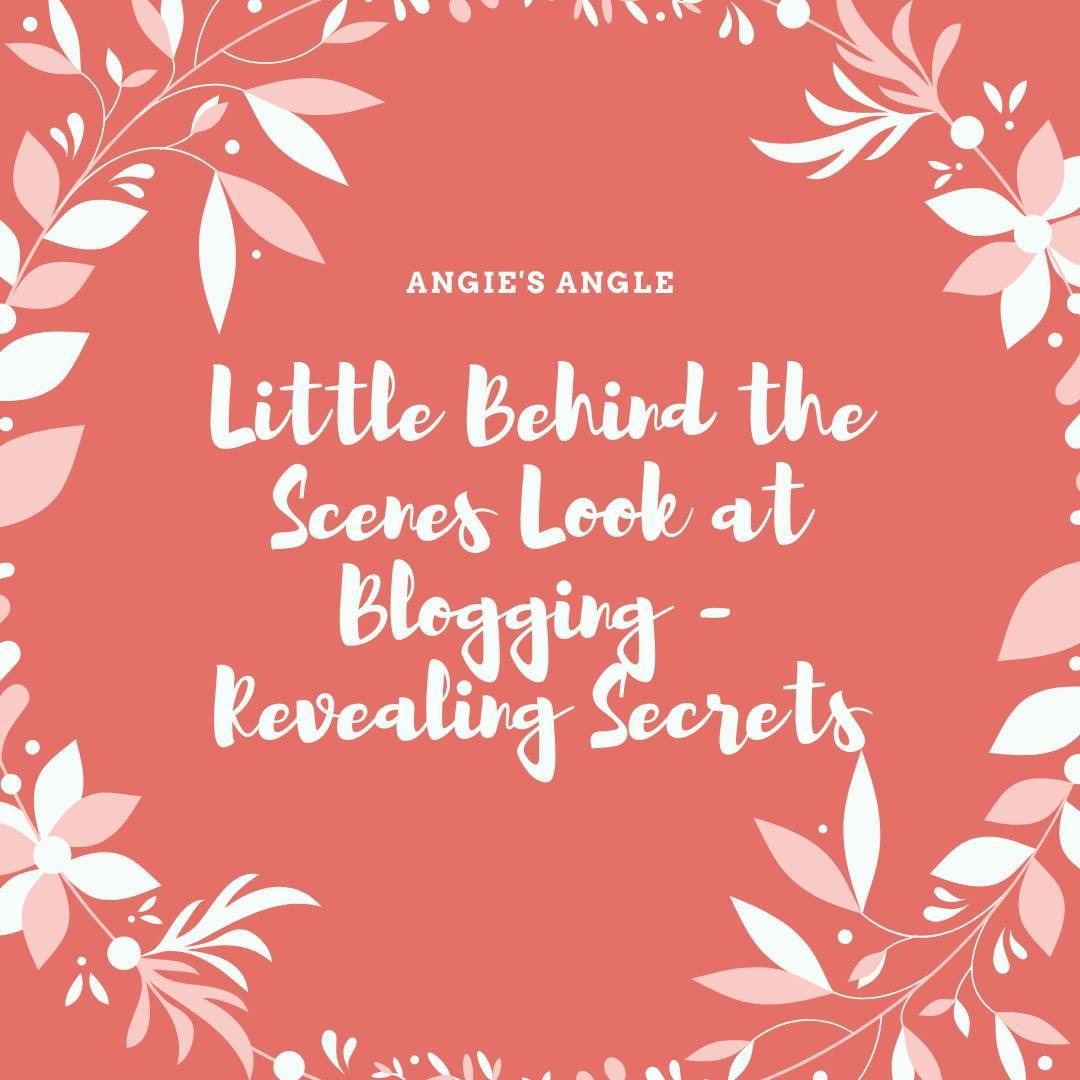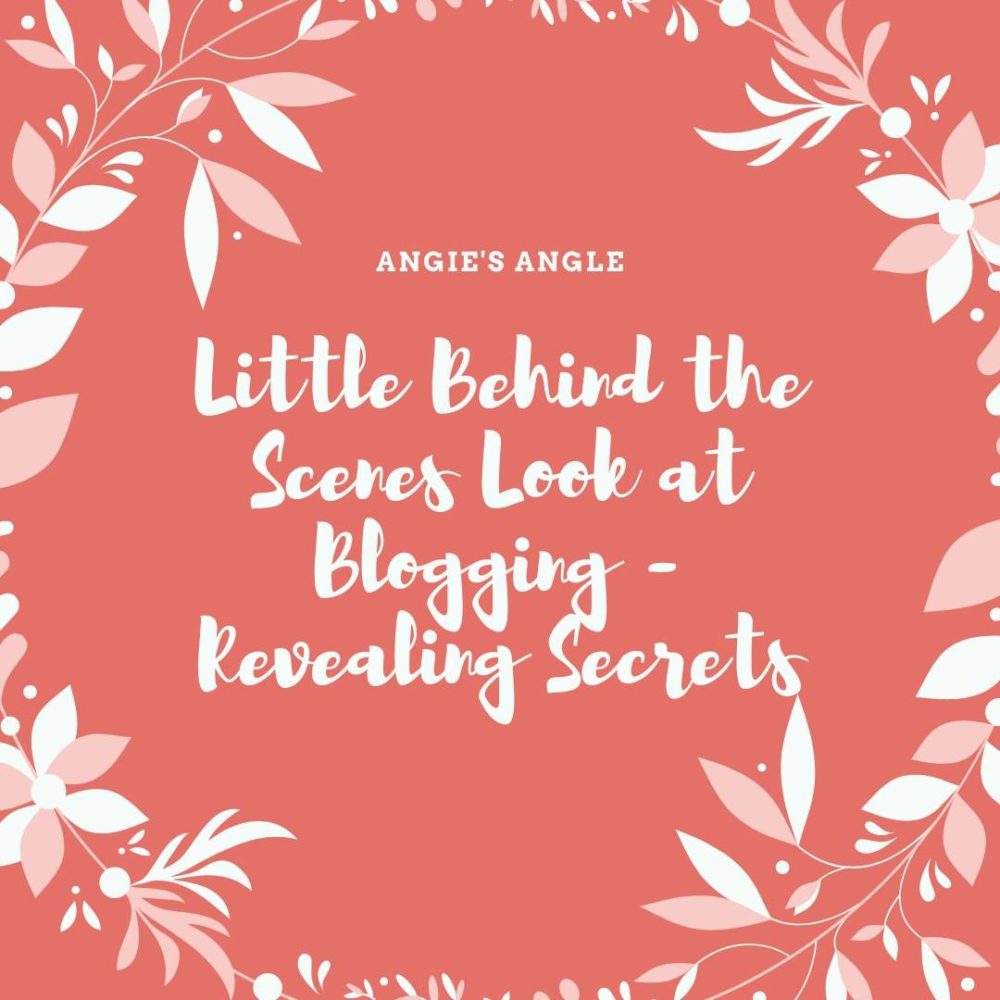 Behind the Scenes Look at Blogging
Before we even start building to earn money from it, we need to build up our posts, our readers/followers. That in itself can take a few years, some shorter and some longer. It just really depends on how much you can promote and get ideas for blog posts to be "seen".
I've personally been blogging in some form as long as I can remember. I started out on Livejournal, moved to Blogspot, and a few years back made the jump to my own hosting with WordPress. It was magic to me when I realized that as I built I could make this a job, a real job. Pinch me. Being that I am shy/quiet/introvert the idea that I could write up stories right at home and earn money was heaven. It's never, ever, been easy though.
Now for the steps and a little bit about what goes behind each type of post/idea/step.
Pitching
It doesn't matter if you are just reaching out to a brand one on one to work together or applying through the many influencer marketing sites. You have to an idea of what you are going to do with the service/product. How will you tell your story to let others know about it and draw them in? Will you be telling a personal story or doing more of a step-by-step tutorial? How are you going to weave a story to hopefully make your reader want it?
Sometimes you don't need to pitch an idea and a campaign comes to you. Which is sometimes lucky because you can think of an idea as you wait for the product/service to get to you or for the time for you to use it.
Personally I seem to do better if something just gets dropped into my lap last minute and told do something with this that is good. And other times, it's nice to pitch an idea and wait. Because if you do get picked, your idea is already laid out.
Either way, you have to put on your best thinking cap to get that product/service/idea.
Blog Post
Okay, now you have the product/service/brand in your hot little hands. What do you do from here?
You have to actually USE and get to know a product. Which is why we say, we really can't do it right when we get it. That gives us NO time to actually get to know that product to tell others about it. We want to be honest, we want to tell all we can about that item. Someone expecting a full blog post to be up the next day after receiving/using that product is not going to work. I personally like AT LEAST two weeks of having, actively using that item before even getting started on my story for it. Time, we just need time.
Next comes photos. Lots and lots of photos. Setting up for photoshoots can take time. Depending on what backdrop we are going for and how much we have to set up. Then ALWAYS take more than you think you need to find those gems. Plus you have a backup of photos so you don't have to go through all that again. And you often have outtakes like the one below.


And if it's a recipe then that means making it, taking photos while you make you, and setting up the final product. Making sure again, same as above, that it looks pretty and inviting. While yes taking a bunch of pictures to make sure you have all the angles and types you might want or need.
Editing photos is next. Which can also take a lot of time. For me, I run them through first my lightroom, at least the ones I think I want to use. After that, I head to Canva to make up images for social media and Pinterest happy images.

…

Now comes typing up the actual blog post. For me, the title always comes first so I can pull my keyword out of that to use throughout my blog post with ease.
Remember to fill out all your SEO details and depending on your plugins, your social media posting.
Last you are done, you either are going to hit publish or hit the schedule. After it goes live, it's time to promote it. Promoting to each of your social channels and maybe even getting some help in blogging Facebook groups to promote that said ONE blog post.
Social Media Post
It is honestly a lot of the same above. The time you need with the item still needs to be a nice amount of time for you to get to know it. You still want the nice pictures, you still have to edit those said pictures. And yes you still need to write an inviting little caption. Granted, it's not as long as a regular blog post but you still have to think of how others might be drawn in.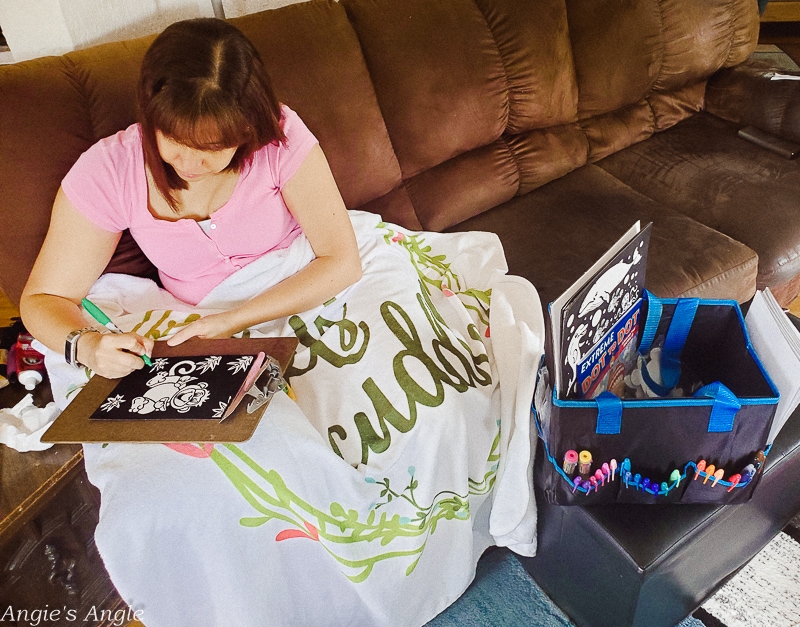 And lastly, yes you still want to likely promote it in some form. It helps others see it. Not only does that help the brand you are promoting, but it also helps YOU get seen and hopefully gain followers.
Form of Payment
For a lot of us, running a blog and social media IS our full-time job. We work really hard on being seen and trying to gain followers. Trying to make sure we have some form of monthly income. Wanting to make sure anything we do take all that time in gets seen. We never want a hard-worked blog post/social media post to not be well-received or hidden in the shadows.
Do you realize that even if you are just "gifted" an item and they ask you to post your thoughts on social media – that is still a paid product. You are getting in the form of a free product to help promote them. You are still supposed to claim the value of that said product on your taxes. It is an ad. And still a paid partnership. It's totally different if that product was received free with no strings.
I have no problem doing exchanges of products for my services but honestly, it needs to be worth it to me. I will no longer accept any gifted item without a set value, especially when it comes to a full blog post. And if you remember all that goes into that, you can understand why.
You'd never ask a business to give you a free product over and over and over again without you paying for it, would you? Work doesn't come free in life. And what all us bloggers do, we work. It might be different than your average 9 to 5 job, but it is a JOB. In all honestly, we just what to be paid what we are valued for our regular job.
Last Thought…
Jason explained it best one time when we were trying to speak to an older lady of what I did exactly. He said, she is basically an online magazine that tells the same type of stories and does ADs to show products to her readers, just as a regular magazine.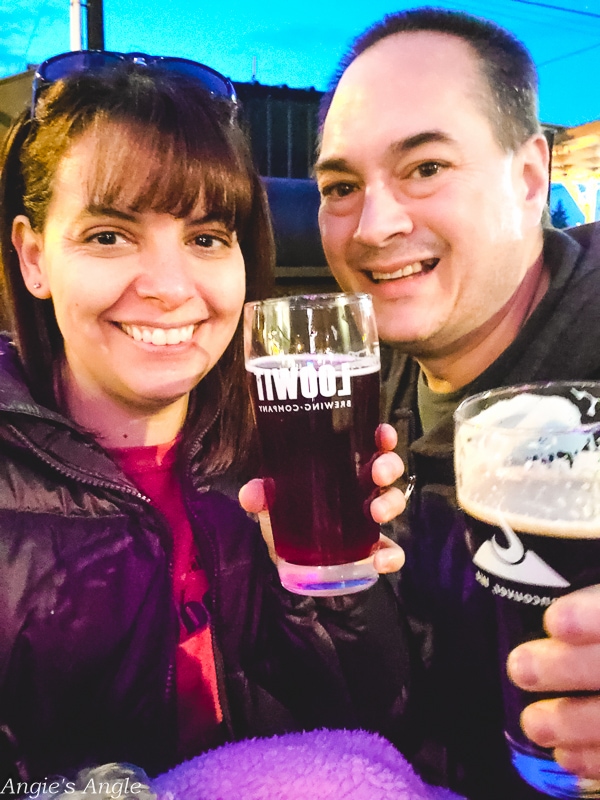 I love splashing in my regular life because I believe all stories are important. And stories are what draw people in. I want to get to know you and as you and I can only hope you want to know me for me too.
Please let me know if you have any questions and I'll try my best to answer them. Your support means everything. Did I help you get a little behind the scenes look at blogging?