A long, long time ago, when the world seemed reasonable, we had the pleasure of being asked to dine at Line & Lure Seafood Kitchen and Taphouse at Ilani. One Friday evening back in February, Jason and I headed to Ilani to make our dinner reservation for Line & Lure. We were excited to enjoy a relaxing, fun dinner while also taking advantage of playing the slot machines a bit. We had a great time. Little did we know at the time that would be our last outing.
This was a sponsored dinner, however, all thoughts and images are 100% my own.
That evening/morning after we got home from our fantastic night out, Jason woke up in severe pain and was sick for two to three weeks. After he was finally healed up – the stay at home order came through. Seriously? Which meant I decided it was best to hold off on my full Local Tuesday blog posts because everything was so weird out there. And I am just giving you all the gorgeous details of dining at Line & Lure back in February.
Things are still odd out there, but we all trying to find a sense of normal. This is why I thought it was time to bring back my Local Tuesday feature. Kicking it back off with our dinner at Line & Lure. Ready to see all the seafood details?
It's Time to See How Line and Lure Immediately Reeled Us In
I'll be the first to admit, I am not a huge seafood fan. Not saying I don't like anything about it, but I am pretty picky about what I do like and tend to pick out. I had no doubts when entering Line & Lure that something would fit my fancy. Meanwhile, Jason was excited about it all as he enjoys quite a bit more seafood than I.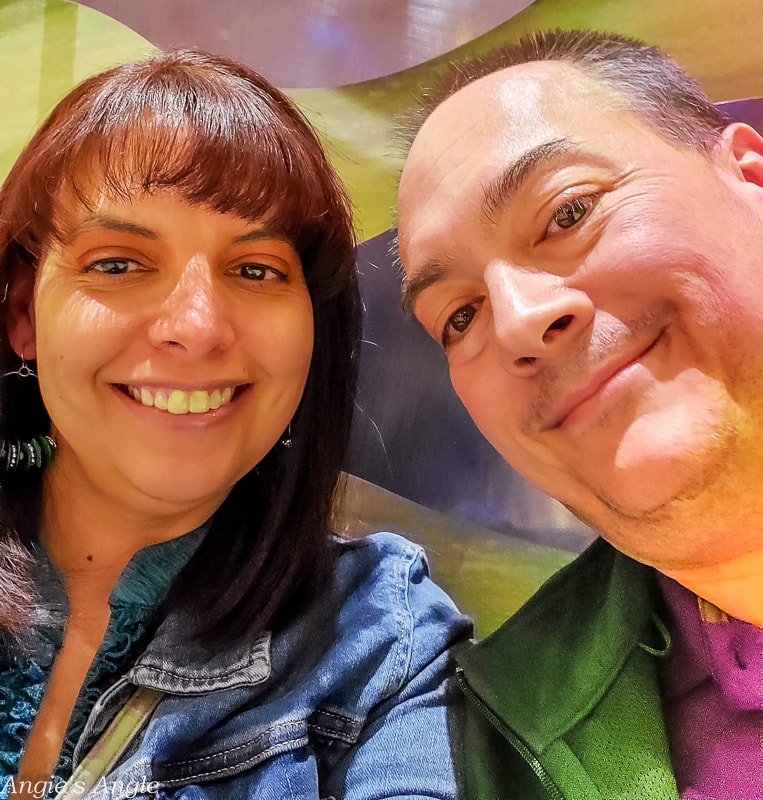 For me, one of the first things I tend to notice when entering somewhere new is the establishment's overall feel. What kind of vibe are they giving off? Welcoming, standoffish, or something else altogether?
Which is why I'll start there first in this wrap-up.
Line & Lure's Welcoming Vibe
The outside has a warm, welcoming feel. Soft tones draw you inside. The light is a bit dim when you first enter, but then once you step more fully inside, it gives you the fuller light. Honestly, when you are walking in, it's almost like you are stepping into someone's home.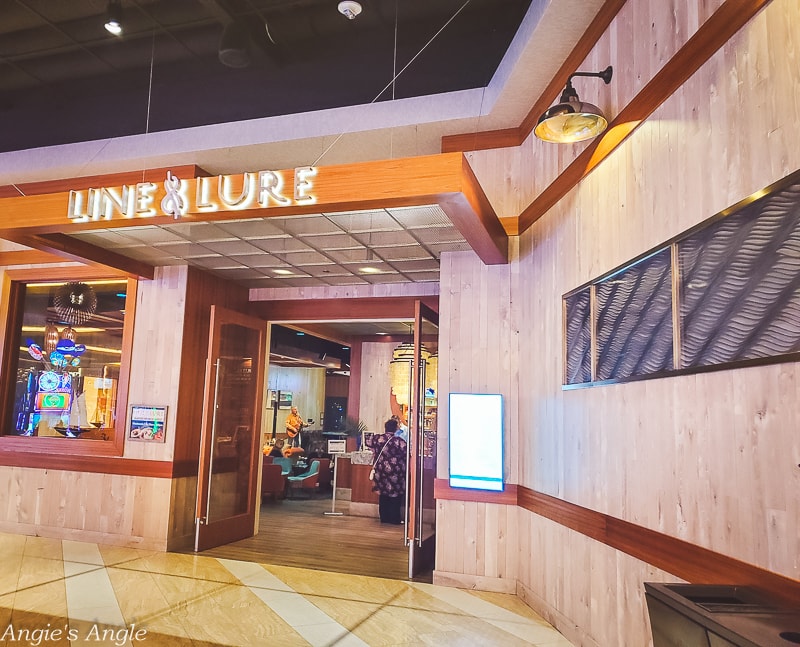 Off to the side are cozy couches to enjoy the music and happy hour menu. The middle is more of the big open bar in back with a few more regular seats. Off to the side of that to the right side of the room is an ample dining area with full panel windows that likely would bring in such lovely light.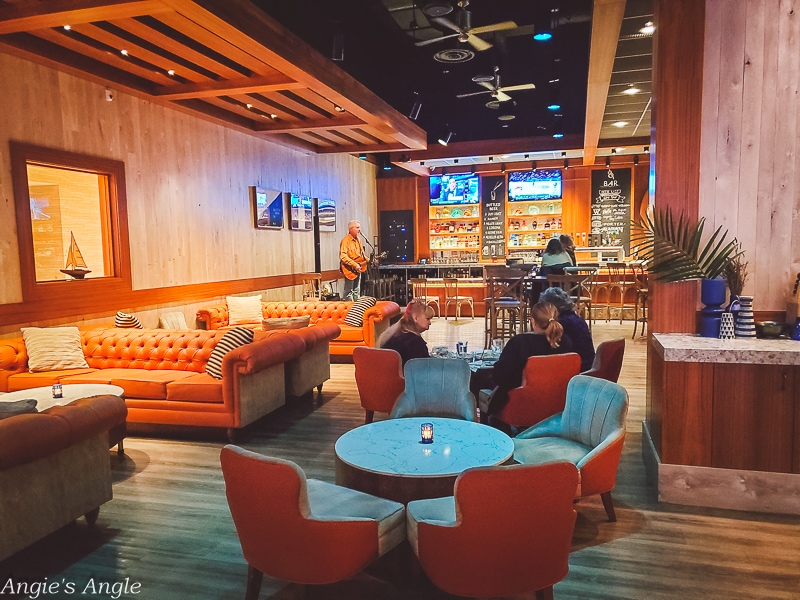 My eye kept getting caught by the sailing boat displayed from the ceiling, though. Not to mention those said above windows, if only it hadn't been dark when we were there. Such a lovely interior.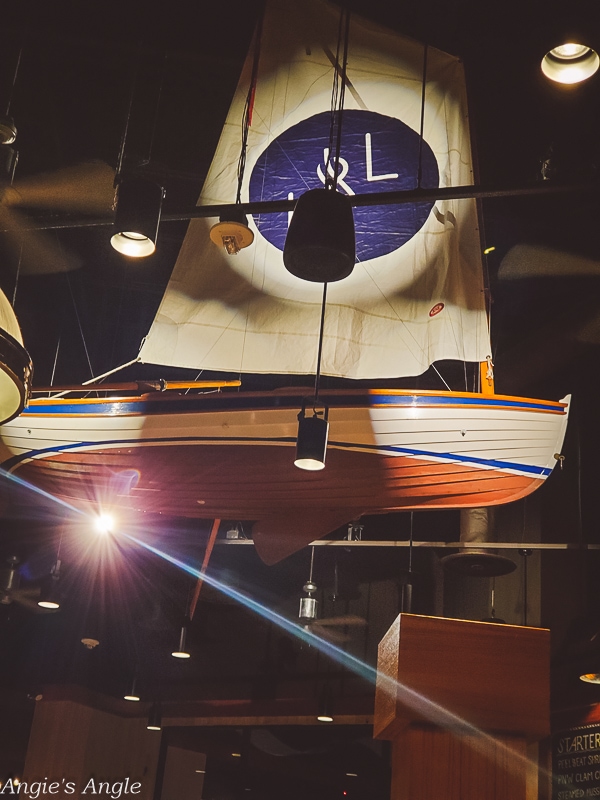 After we were settled at our table, we browsed the drink menu.
Let's Drink
I am a cocktail girl. Nothing makes me giddy than seeing a menu displayed with specialized drinks to choose from. I never know what to have when somewhere, but having that special menu to choose from makes me happy.
Line & Lure had a great selection of drinks. I ended up going with the Blueberry Kamikaze first, which was tasty. Jason went with the Hook, Link, & Sinker, which he said was very smooth.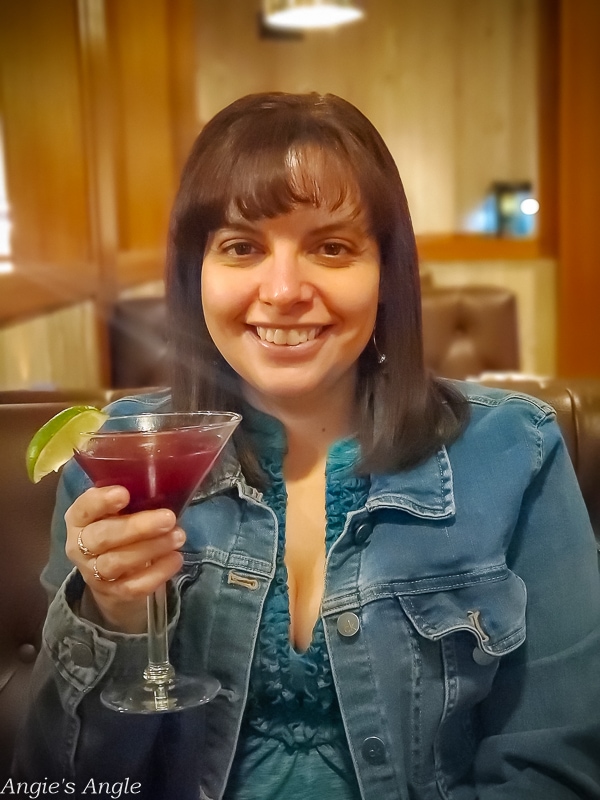 They are also a taphouse, which means they have 16 drafts on tap at any given time. While also serving sparkling cocktails, sparkling wines, white wine, rose wine, red wine, and a few selections of bottles of beers.
Jason and I ended up having two drinks each. My second drink was the Raspberry Mojito, which was probably my favorite. And Jason ended up with one of their specialized bloody mary's – Admiral Mary. Which he thought was pretty tasty while also being fun. Well, just look at it!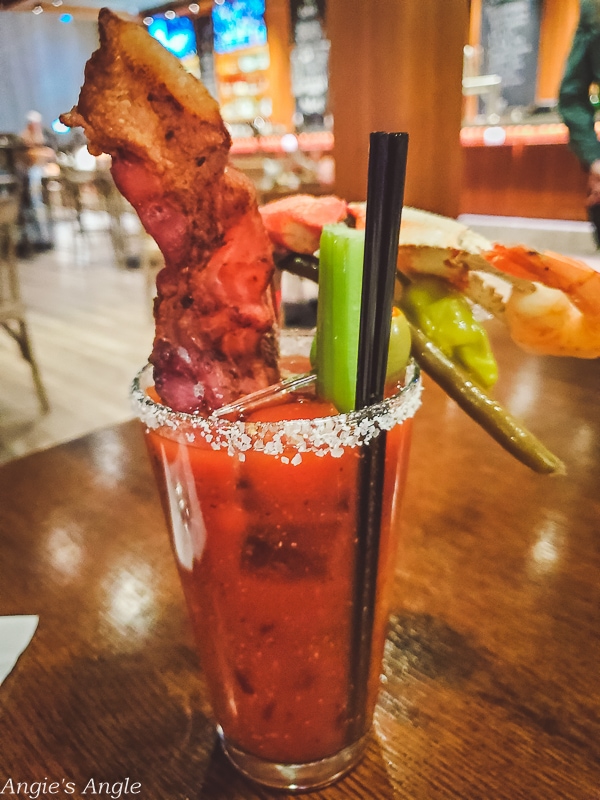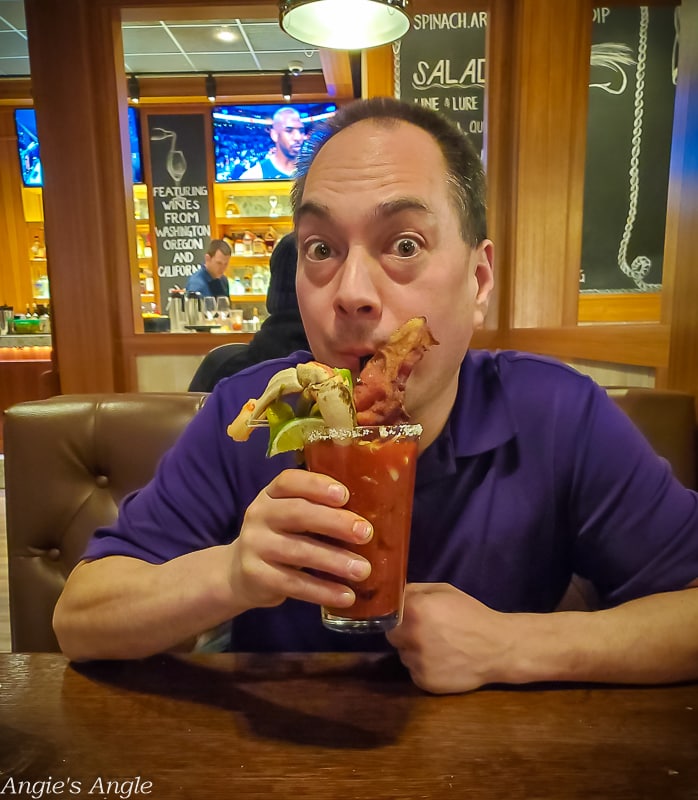 To Wet Your Appetite
I'll be honest with you, the line-up of appetizers all sounded great, but nothing, at first, seemed like something I was going to like. Which left me disappointed. But then we decided to try out the Seared Ahi Tuna, which ended up being fantastically yummy, and I could have just kept eating it. So good. Plus, I think, pretty to look at. Always a win in my book.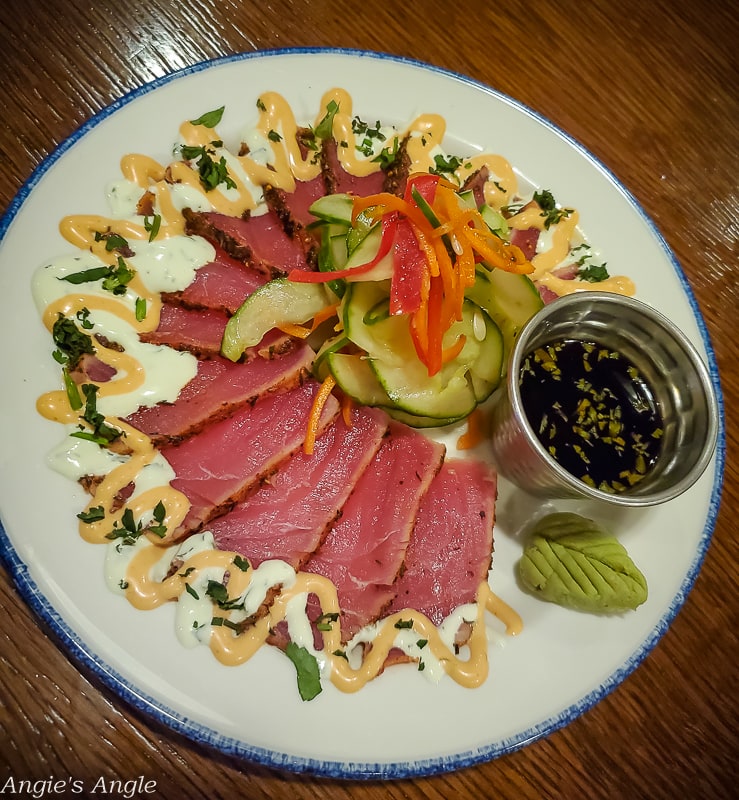 Let's Eat
Once we looked over the main menu, I once again had a slight panic mode set in. Don't get me wrong, there are some fantastically yummy sounding choices on the menu. But for a girl that is selective on her seafood, it was questionable.
When Ryan Zigler – the chef came out to greet us- we asked him what he suggested. He ended up recommending the Steelhead Wellington. Which I wasn't 100% sure I was going to like, but I went with it anyway. Their Steelhead Wellington is paired with creamed spinach, puff pastry, and cilantro rice. The Steelhead itself is a Columbia River steelhead, so you know you are eating fresh local seafood. And let me tell you, it was super tasty and I was happy to have gone with his recommendation.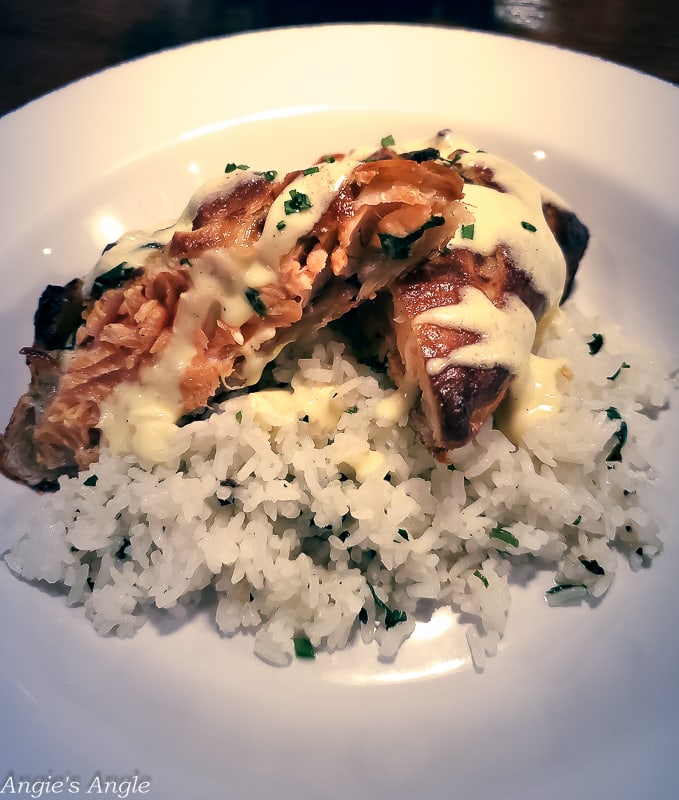 Jason picked out the Northwest Cioppino, which is no longer on their menu at this time. The Northwest Cioppino was a seafood stew made with Manila clams, prawns, scallop, mussels, Pappardelle pasta, saffron tomato broth, and topped with a Dungeness crab leg. He surely enjoyed his as well.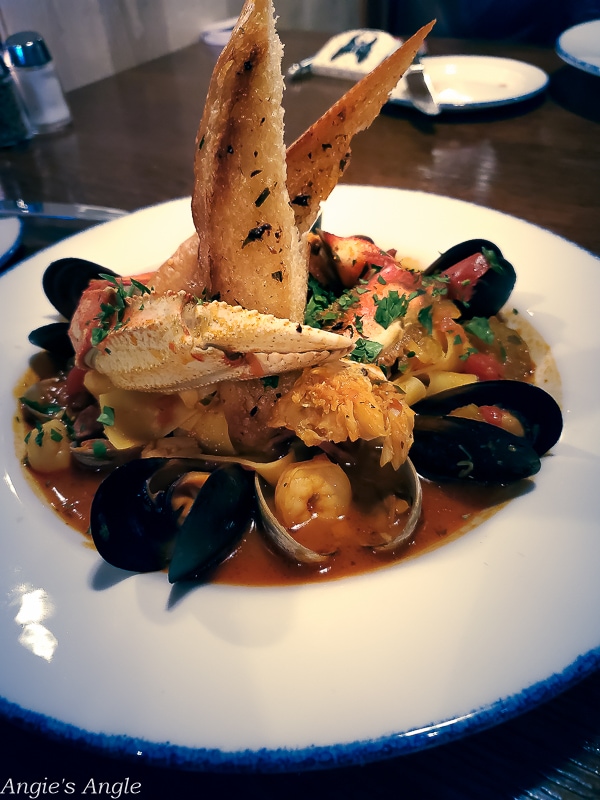 Our meals were just so divine, but we couldn't eat at Line & Lure without also indulging in some dessert.
Indulge Us
Nicely, the waitstaff brought out a tray displaying their current desserts, making it easier to choose what you may like.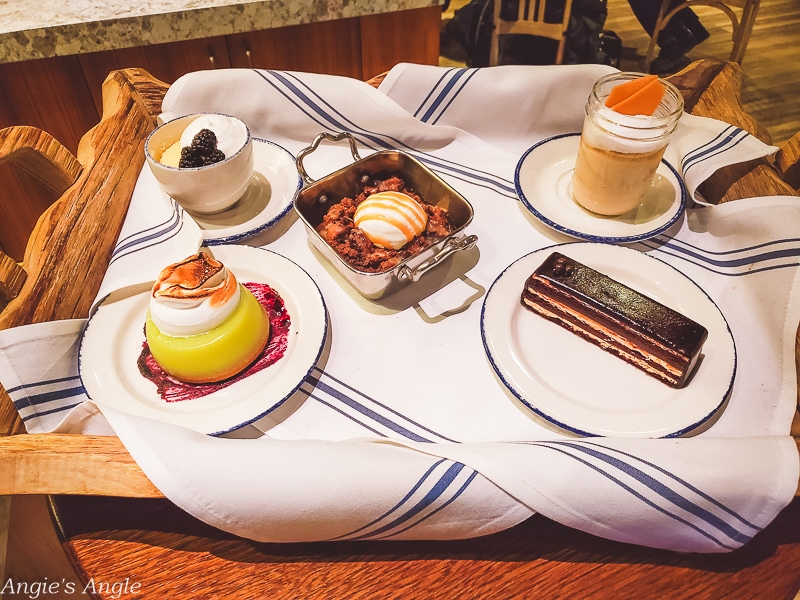 We ended up picking out two desserts, the salted butterscotch pudding, and a Bourbon Chocolate skillet – which is no longer on the dessert menu.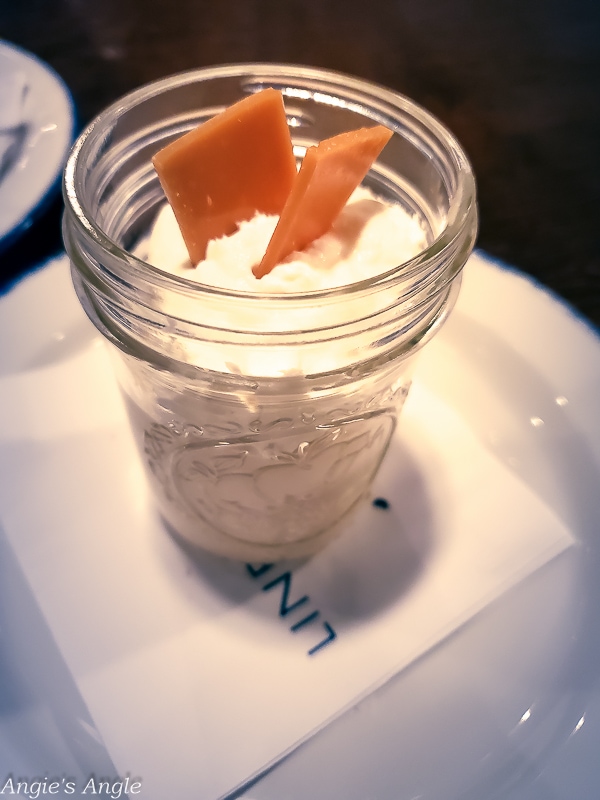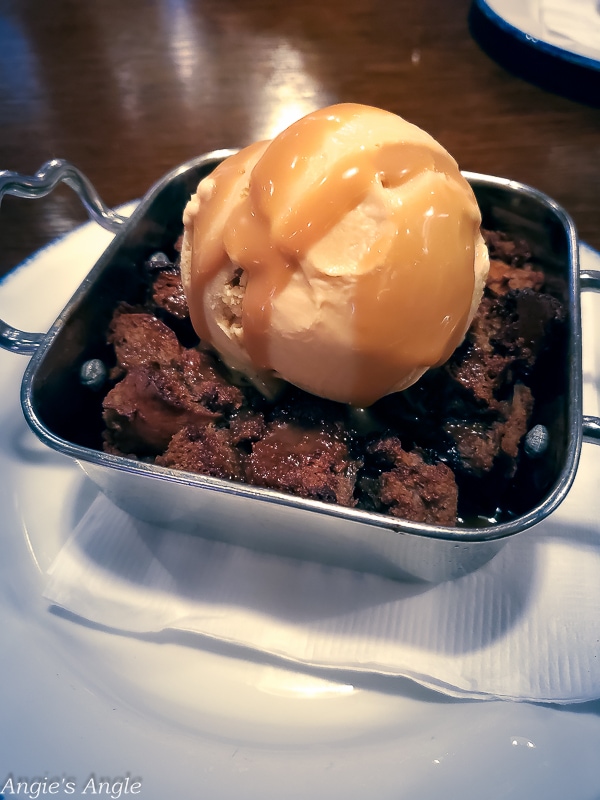 Sharing both, I liked one more than the other, but now I couldn't tell you which one it was. Jason very much liked both of them. Indulgent desserts indeed, though, I do recall that.
Overall Feel
We had such a pleasant evening out at Line & Lure Seafood Kitchen and Taphouse. The food was hands down amazing, the staff was super friendly, the drinks were flavorful and tasty. We'd happily head back and hope you can check them out too sometime soon.
Line & Lure Seafood Kitchen and Taphouse*
1 Cowlitz Way
Ridgefield, Washington 98642
Instagram
Facebook
Twitter
*To be noted, you can also reserve a table on their website listed above. Making it easy to book and make sure you can get a meal when you want it.