Last month I wrote seven easy beach reads. On that post, I stated I'd likely be giving you all another list. Today is that day, time for 7 more easy beach reads. Perfect books to pick up for the rest of the summer reading.
Post below may contain affiliate links. I may receive a kickback on if you order through the provided link, at no extra cost to you.
I'm an avid reader and read anything and everything it seems. Yet, I set aside individual "beachy" feel books to read-only during the warmer months. It doesn't matter to me if I am sitting on the front porch with the breeze or vacation somewhere. Just that special season for beach reads.
Today, I am excited to be sharing with you seven more books for you. Grab them now or add them to your own wish list.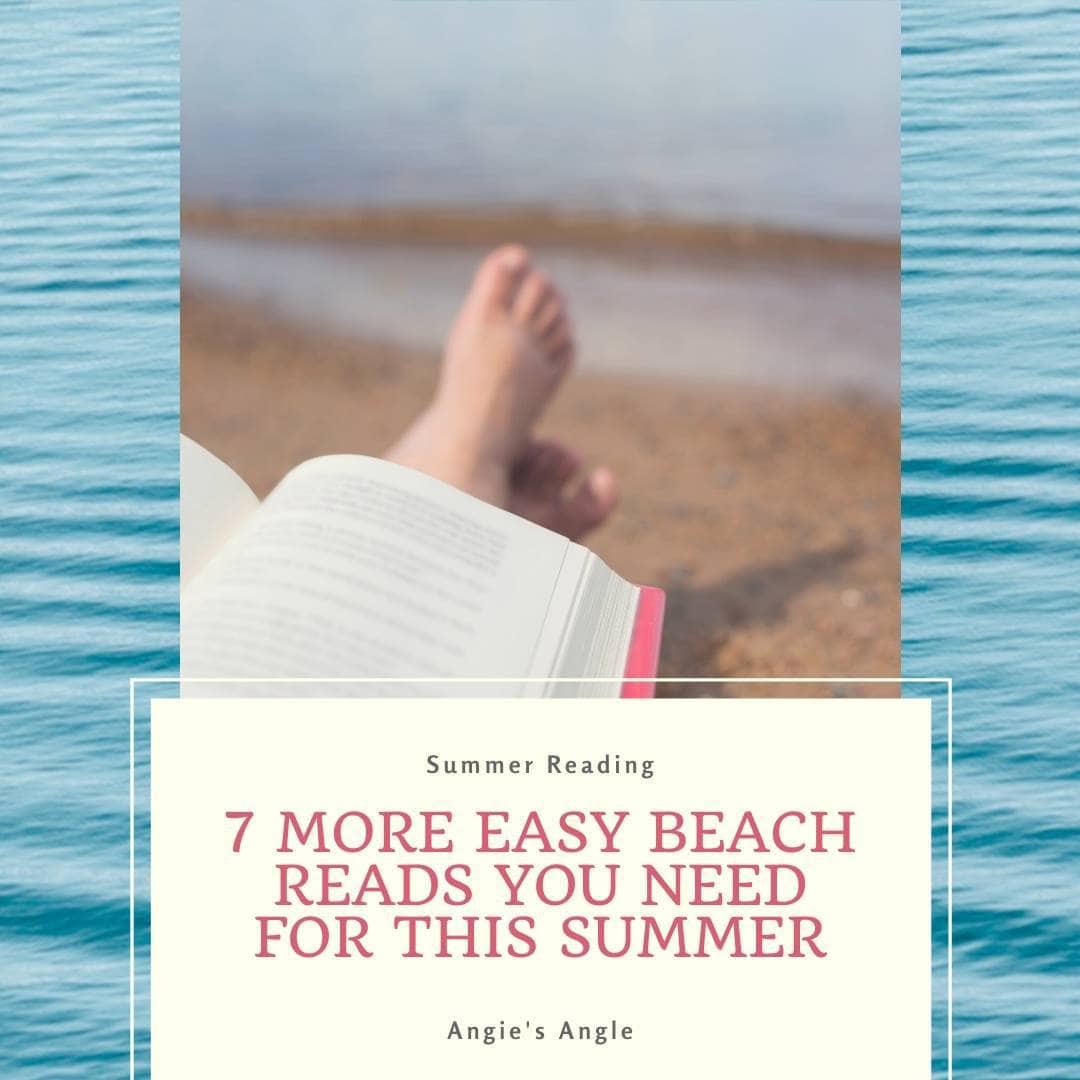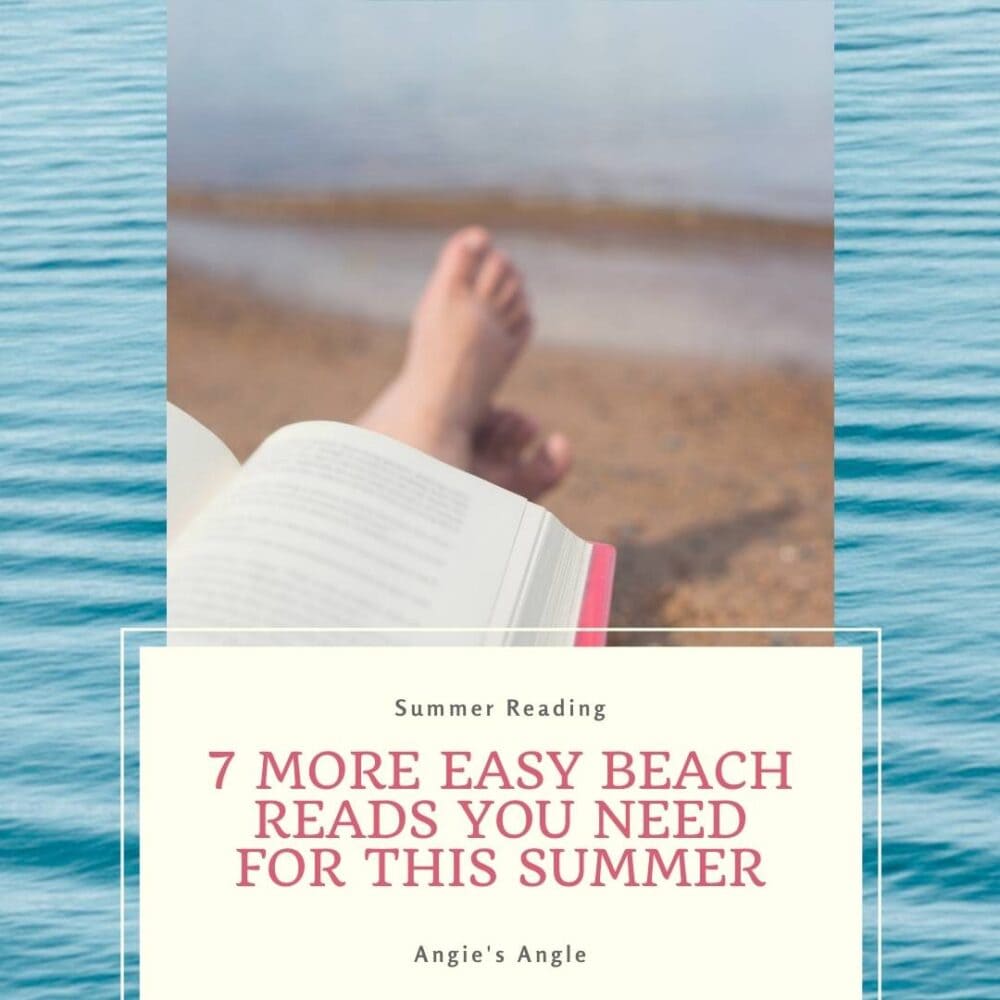 7 More Easy Beach Reads You Need For This Summer
I read this book last summer or the summer before and fell in love with it. Up at Butternut Lake is the first of a now six-book series. I need to buy the second to move forward. I own the third and fourth already. Don't you hate that?
It's summer, and Allie Beckett has returned to her family's cabin beside tranquil Butternut Lake, whereas a teenager she spent so many carefree days. She's promised her five-year-old son, Wyatt, they will be happy there. She's promised herself this is the place to begin again after her husband's death in Afghanistan. The cabin holds wonderful memories, but from the moment she crosses its threshold, Allie is seized with doubts. Has she done the right thing uprooting her little boy from the only home he's ever known?

Allie and her son are embraced by the townsfolk, and her reunions with old friends are joyous ones. And then there are newcomers like Walker Ford, who mostly keeps to himself—until he takes a shine to Wyatt…and to Allie.

Everyone knows that moving forward is never easy, and as the long, lazy days of summer take hold, Allie must learn to unlock the hidden longings of her heart and to accept that in order to face the future she must also confront—and understand—what has come before.
Barefoot by Elin Hilderbrand
One of my favorite summer authors is without a doubt, Elin Hilderbrand. I think it's safe to say you can grab any of hers and enjoy it as your next summer beach read. This one, I gave five stars on Goodreads back in 2018, so I had to add it in this round-up.
Three women–burdened with small children, unwieldy straw hats, and some obvious emotional issues–tumble onto the Nantucket airport tarmac one hot June day. Vicki is trying to sort through the news that she has a serious illness. Her sister, Brenda, has just left her job after being caught in an affair with a student. And their friend Melanie, after seven failed in vitro attempts, is pregnant at last–but only after learning that her husband is having an affair. They have come to escape, enjoy the sun, and relax in Nantucket's calming air. But into the house, into their world, steps twenty-two-year-old Josh Flynn.

Barefoot weaves these four lives together in a story with enthralling sweep and scope–a novel that is as fun and memorable and bittersweet as that one perfect day of summer.
I was reading this one when I wrote the first beach reads blog post. It was a good one. The perfect mix of a beach feels, throwing in some mystery and romance. Full of a few twists that I didn't see coming exactly.
Sometimes, when you need a change in your life, the tide just happens to pull you in the right direction…Ellis, Julia, and Dorie. Best friends since Catholic grade school, they now find themselves, in their mid-thirties, at the crossroads of life and love.

Ellis recently fired from a job she gave everything to, is rudderless, and now beginning to question the choices she's made over the past decade of her life. Julia―whose caustic wit covers up her wounds―has a man who loves her and is offering her the world, but she can't hide from how deeply insecure she feels about her looks, her brains, her life. And Dorie has just been shockingly betrayed by the man she loved and trusted the most in the world…though this is just the tip of the iceberg of her problems and secrets. A month in North Carolina's Outer Banks is just what each of them needs.

Ty Bazemore is their landlord, though he's hanging on to the rambling old beach house by a thin thread. After an inauspicious first meeting with Ellis, the two find themselves disturbingly attracted to one another, even as Ty is about to lose everything he's ever cared about. Maryn Shackleford is a stranger and a woman on the run. Maryn needs just a few things in life: no questions, a good hiding place, and a new identity. Ellis, Julia, and Dorie can provide what Maryn wants; can they also provide what she needs? Five people questioning everything they ever thought they knew about life. And five people on a journey that will uncover their secrets and point them on the path to forgiveness. Five people who each need a sea change, and one month that might just give it to them.
I recently received this one as an advance read that I won and ended up loving it. While not your typical "beach" read, it does take place during the summer and while on vacation. Great whodunnit feel.
It was supposed to be the perfect getaway: Kate and her three best friends, spending a week with their families in a luxurious villa in the south of France. Through the decades they've stayed closer than ever, and seven days of drinking crisp French wine and laying out under the dazzling Mediterranean sun is the perfect celebration of their friendship. But soon after arriving, Kate discovers an incriminating text on her husband's cell phone.

A text revealing that he's having an affair.

And that the other woman is one of her best friends.

But which one?

Trapped in paradise with no one to trust, Kate is determined to find out who has put her marriage—and a lifelong friendship—in jeopardy. But as she closes in on the truth, she realizes that the stakes are higher than she ever imagined. Everyone on the trip has secrets…and someone may be prepared to kill to keep theirs hidden.
Kristin Hannah is one of my all-time favorite authors. I, personally, don't think you can go wrong when picking up Kristin Hannah whatever the season or reason.
Years ago, Nora Bridge walked out on her marriage and left her daughters behind. She has since become a famous radio talk-show host and newspaper columnist beloved for her moral advice. Her youngest daughter, Ruby, is a struggling comedienne who uses her famous mother as fuel for her bitter, cynical humor. When the tabloids unearth a scandalous secret from Nora's past, their estrangement suddenly becomes dramatic: Nora is injured in an accident and a glossy magazine offers Ruby a fortune to write a tell-all about her mother. Under false pretenses, Ruby returns home to take care of the woman she hasn't spoken to for almost a decade.

Nora insists they retreat to Summer Island in the San Juans, to the lovely old house on the water where Ruby grew up, a place filled with childhood memories of love and joy and belonging. There Ruby is also reunited with her first love and his brother. Once, the three of them had been best friends, inseparable. Until the summer that Nora had left and everyone's hearts had been broken. . . .

What began as an expose evolves, as Ruby writes, into an exploration of her family's past. Nora is not the woman Ruby has hated all these years. Witty, wise, and vulnerable, she is desperate to reconcile with her daughter. As the magazine deadline draws near and Ruby finishes what has begun to seem to her an act of brutal betrayal, she is forced to grow up and at last to look at her mother–and herself–through the eyes of a woman. And she must, finally, allow herself to love.
I randomly got this one on my kindle at some point and ended up falling in love with it. The first of a four-part series called Campfire Series. I haven't bought the other three yet, but I want to. What is more summer than summer camps, though?
For twenty long years, Gigi Goldstein has been pining away for her best friend's guy. She knows it's wrong and it has to stop, but she hasn't been able to let go ever since they all met on the bus to summer camp back when they were seven years old.

The same week that her best friends finally announce their wedding date, Gigi loses her high-profile design job. With all of her dreams unravelling, she runs to the last place she remembers being happy.Taking the Head Counselor position at Camp Chinooka, Gigi hopes to reclaim the joy she felt as a camper, but the job isn't all campfire songs and toasting marshmallows.

Gigi's girls are determined to make her look bad in front of the boys' Head Counselor—the sexy but infuriating Perry—and every scrap of the campground is laced with memories.When Gigi finally realizes she can't escape the present by returning to her past, she's forced to reexamine her life and find the true meaning of love. But will she be able to mend fences and forgive herself before she loses her one real shot at happiness?If you love Sophie Kinsella and Emily Giffin, you'll love this heartwarming debut from a fresh voice in contemporary chick-lit that offers a lighthearted and fun take on friendship, love, and how to recover from past mistakes.
I read this back in 2016, so I don't remember a lot about it. I do know they spend what may be the last summer at their beach place. It had to be good since I gave it a four out of five stars on Goodreads.
Since the age of twelve, McKenzie Arnold has spent every summer at Albany Beach, Delaware, with her best friends Aurora, Janine, and Lilly. The seaside house teems with thirty years of memories–some wonderful, others painful–and secrets never divulged beyond its walls. This summer may be the last they spend together, as Janine contemplates selling her family cottage.

For now, all four enjoy morning beach walks and lazy evenings on the porch, celebrating Lilly's longed-for pregnancy and offering support during McKenzie's greatest crisis. It's a time for laughter and recriminations, a time to forge a new understanding of a long-ago night when Aurora sealed their bond with one devastating act. And as the days gradually shorten, events will unfold in ways that none of them could have predicted, to make this the most momentous summer of all.
Any of these seven-catch your eye? Any you want to add to my list? Let's talk beach reads.