For whatever reason, this last week has been hard. It seems coming home from vacation, leaves me tired and lazy the week following. The deep tiredness I have felt seems to be the normal for a bit after we do a getaway. This, 2020 Catch the Moment 366 Week 35 week is mostly glimpses of our vacation. Offering small glimpses (more details coming) to catch your interest for an upcoming blog post or two!
The dogs are the highlight because they are so darn cute.
Care to look now? Keep scrolling.
2020 Catch the Moment 366 Week 35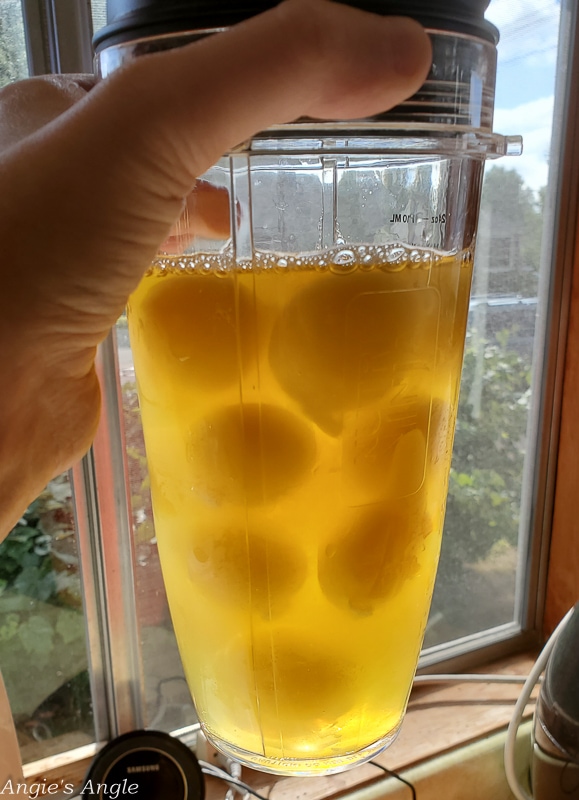 Day 239 – Wednesday, August 26th – Jason and I both thought the cracked eggs looked super neat when we packed them up for camping.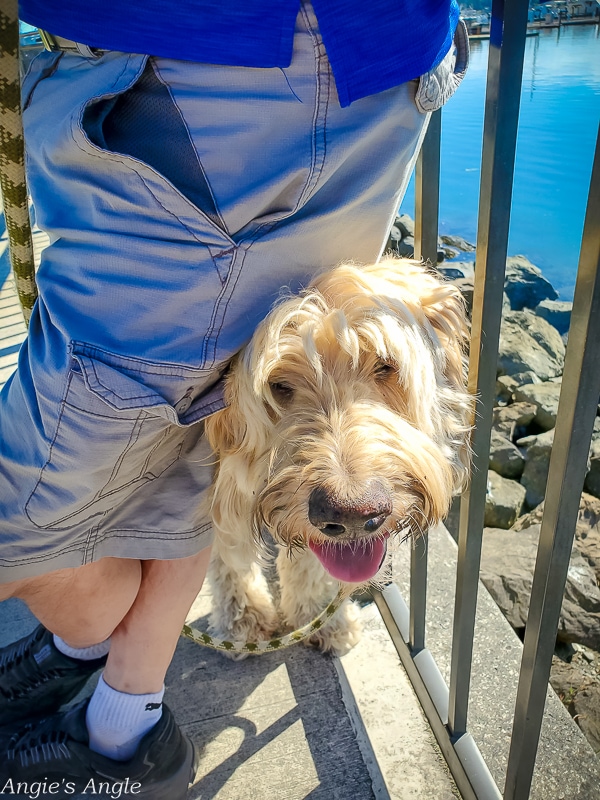 Day 240 – Thursday, August 27th – We walked around Poulsbo on this day; it wasn't quite as cute as I remember it being the one time I had ventured there before. But we found a nice walkaway along the water, and I happened to capture this super cute photo of Turkey. Love how he is peeking around Jason like that.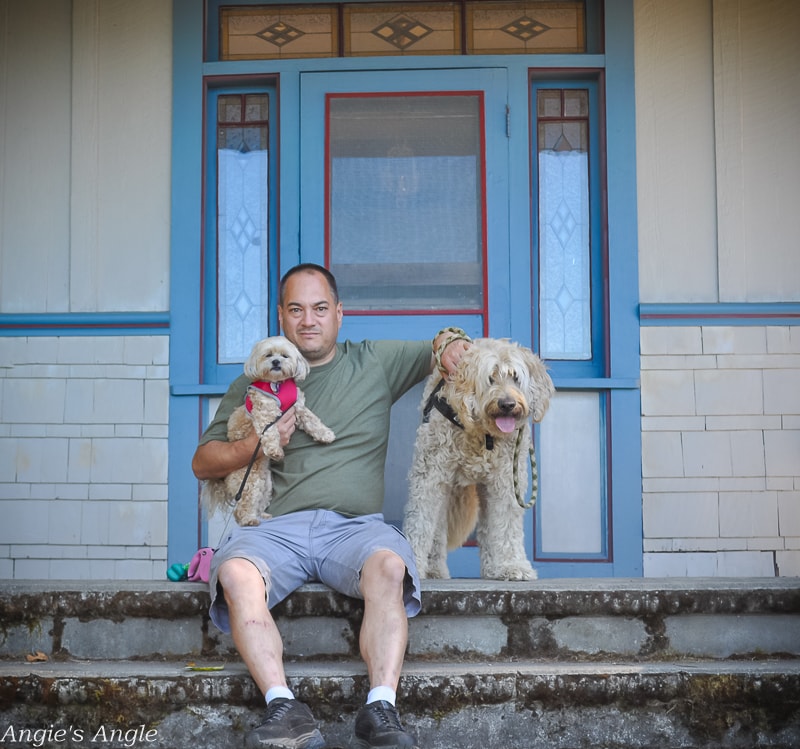 Day 241 – Friday, August 28th – We stuck around Scenic Beach Park this day and found the side that faced the water. So pretty! Said to be the oldest home built there, and the view from it was amazing! I thought this was a cute photo of the dogs & Jason. We usually couldn't get the dogs to look at the camera at all. This time they did, but Jason is scowling. Can't win.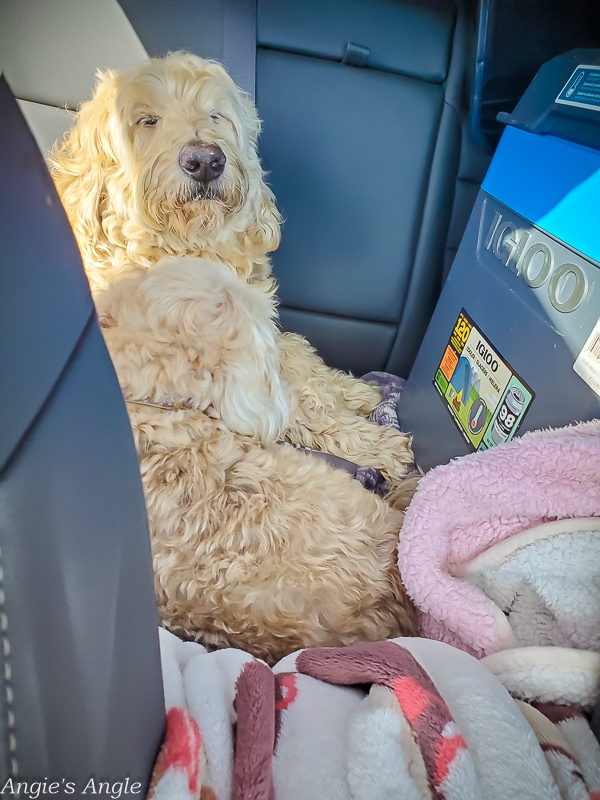 Day 242 – Saturday, August 29th – Back home we go. Thankfully we were able to give Turkey a tiny bit more on the way home than out to camp. Can you spot both dogs? Roxy decided Turkey needed to share some for a bit.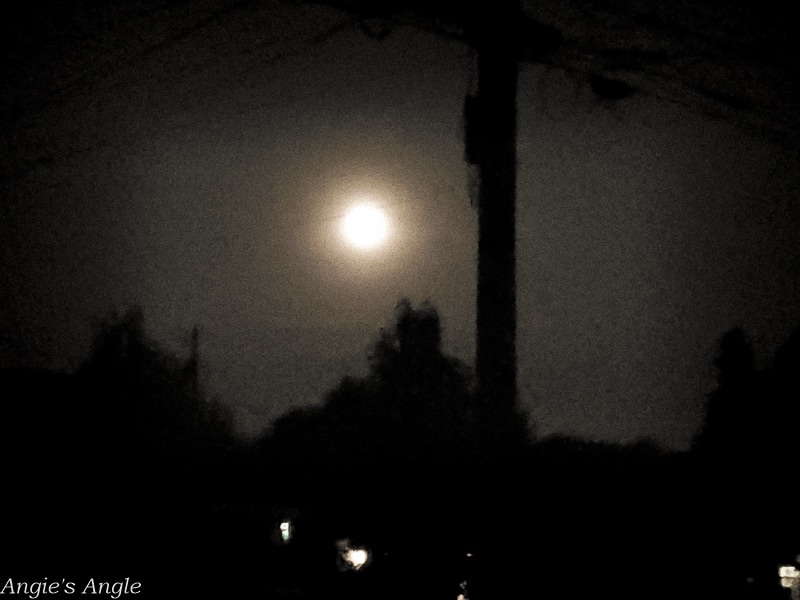 Day 243 – Sunday, August 30th – It was a horrible shot of the moon, but it ended up being the only photo I took this day. So we go with it.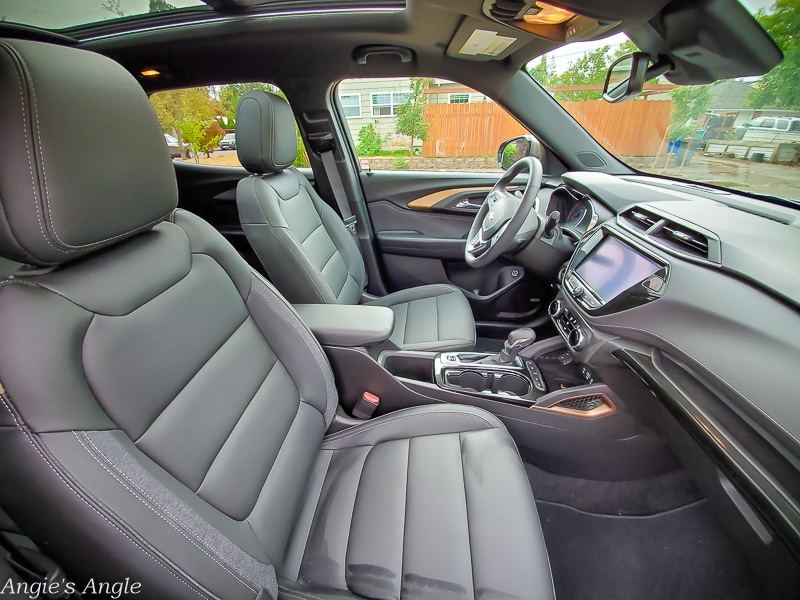 Day 244 – Monday, August 31st – The Chevy Trailblazer was set to be picked up this day. I decided I needed to go out and get some extra photos of the car to have on hand for my stories. I also Clorox wiped the inside some to get some of our germs out for the guys picking up. Car/travel stories coming!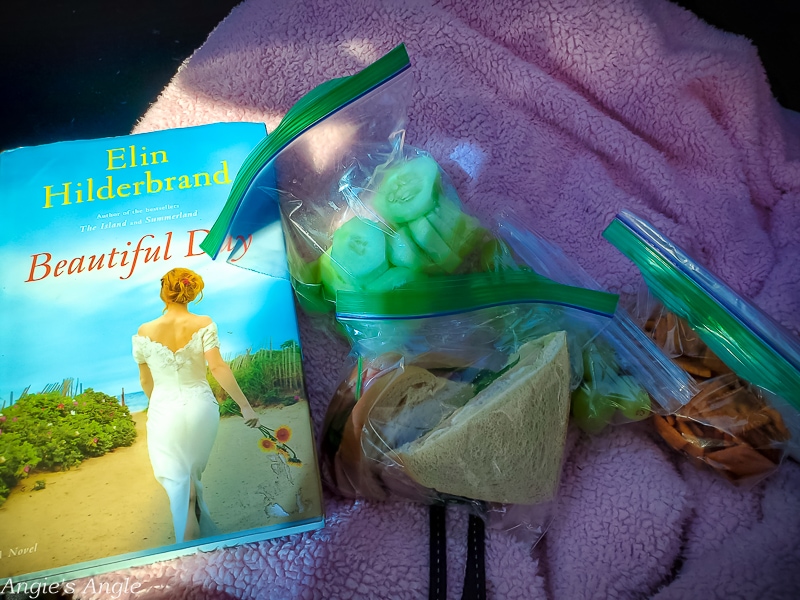 Day 245 – Tuesday, September 1st – Roxy had her grooming, and I had nothing to do. So I packed up lunch to sit in the car and read while I waited for her. It works out reasonably well minus needing to potty & the heat of the sun sometimes.
How was your week?