Camping is one of our favorite outings. Even though it's one of our favorites, it wasn't what I was initially hoping for this little getaway. It ended up being the more affordable option with the full days I wanted, so why not? I was lucky to find an open camping spot at Scenic Beach Park camping. We had never been and knew nothing about it but took a chance. Glad we did because we loved it.
Thanks to Chevrolet for allowing us a week to play in the Trailblazer. Which helped make this little getaway happen. However, all thoughts and images are 100% my own.
I wasn't wanting to go camping this time because I knew that I pack a lot. After all, we tent camp and need quite a bit to make that happen. From our clothes, toiletries, tent, food, and other various things you take camping, it's a lot to pack up a car with two adults and two dogs. We made it work, though, thankfully. Minus being able to bring our gravity chairs this go around.
Overall, we had a fabulous time camping, and can't wait to share some more details with you today. From seeing pretty sights in the area and little quirks, we loved in the 2021 Chevrolet Trailblazer.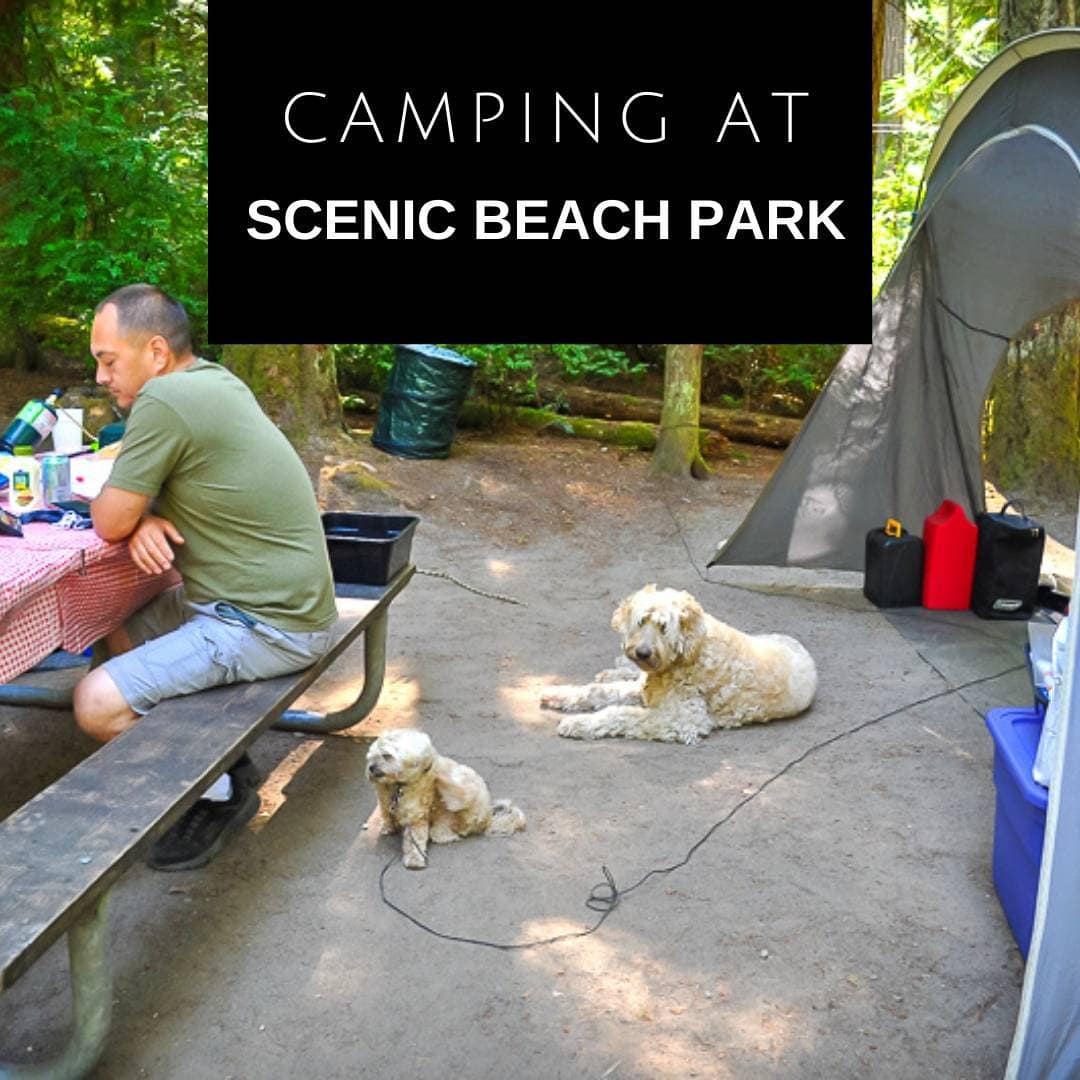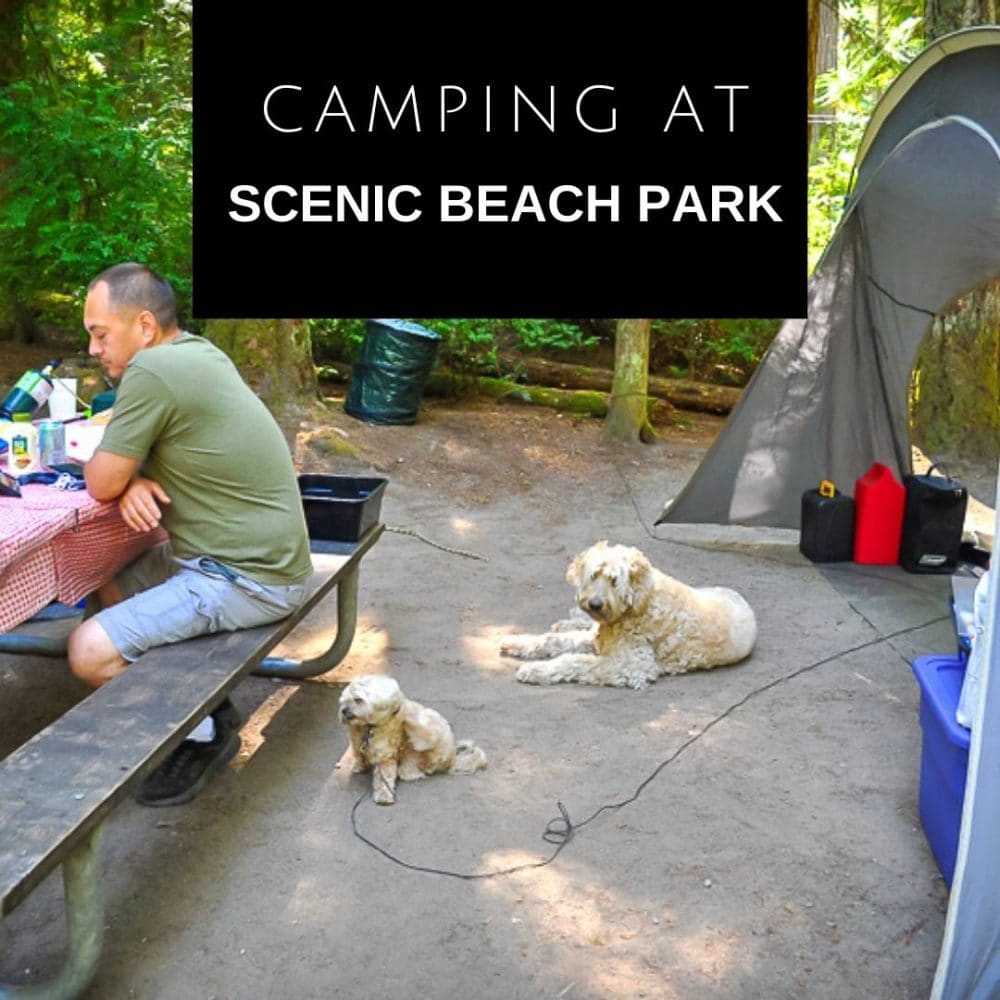 Scenic Beach Park Camping – One Last Big Camping Trip of the Year
Do you realize that getting open campsites this season is tough? That is if you do regular campgrounds, which is what I prefer. Finding an available spot last minute was a stroke of luck, and I snatched it up quickly.
As I mentioned, we knew nothing about Scenic Beach Park when I first booked it. I could see it was on the water, but nothing else.
So it was a pleasant surprise when we pulled in and realized just how big the campsite was and surrounded by trees—a major win on a pretty much blind booking.
Site #18
Scenic Beach Park is a State Park; nestled into the Hood Canal's edge in Seabeck, Washington. A 121-acre camping park with 1,500 feet of saltwater beachfront on the Hood Canal. The restored 1912 Emel House and a gazebo and stellar views have made it a popular wedding venue. The park is known for its wild, native rhododendrons in spring.
Our site was huge, and it was a welcome surprise when we pulled in. Because we have a big tent, larger areas are a must for us. This one sure didn't disappoint in that factor. See Jason below setting up the tent, which only took up a small amount of space in the big campsite.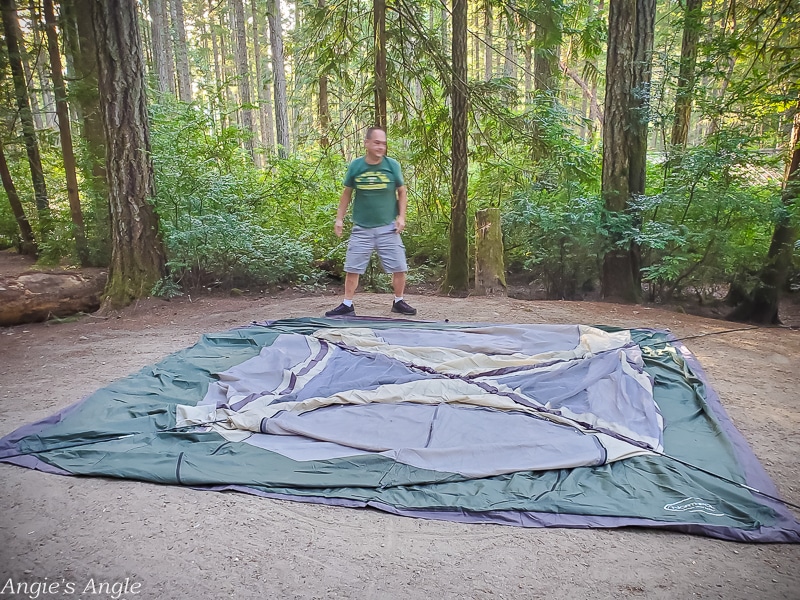 Before we arrived, they had raked the sand and did a splendid job cleaning in between guests.
Covered with trees all around us, we felt like we had a lot of privacy, even though many people were around us. You did hear them sometimes, but it was just familiar sounds of people enjoying their time. Save for one night when one person ran their generator the entire night. We were so thankful they only stayed the one night because they were loud. And didn't make for a pleasant sleep that night.
also…
Site 18 was also right next to the bathroom, which I tend to want when I am camping. I go to the bathroom a lot, so I don't want to trek miles to go, especially at night. So again, that was perfect for us. Another win in a last-minute booking column.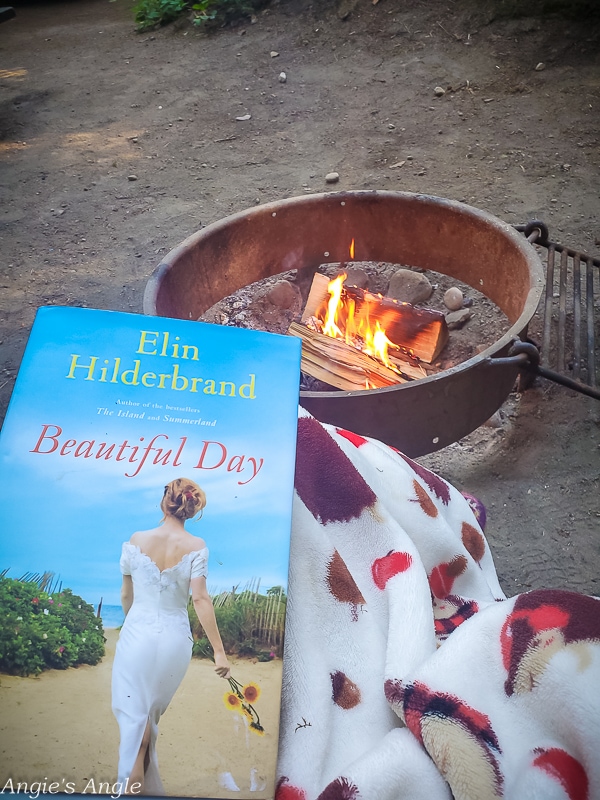 The only real drawback, which isn't truly a drawback, on camping here is that it's quite a bit from the water itself. You have to walk or drive quite a bit to get to the other side where the water and park are, which isn't a big deal, but no water views here, like Willaby.
The super highlight being able to do a bit of work while camping in the wilderness because of the fantastic 2021 Chevrolet Trailblazer having both WI-FI & an outlet! The outlet also came in handy to pump up our air mattress for the tent. And thank goodness it had side rails, and our crossbars fit perfectly to pack all our gear.
Overall, a great campsite and one we'd happily head back to again. Check out the small little video I made up to get a better look at the camp itself.
Seeing the Sights
The first day we were there, we headed up to Poulsbo to sightsee. I had been several years back and loved the area. Jason had never been, surprisingly, and so I was excited for him to see it too. I was a little disappointed, though, when we got there because it wasn't quite as cute as I remembered it being. Still cute, but just not as vividly cute as I recalled it. If you know what I mean? We did do a nice little walk along the water there and enjoyed the boardwalk they had built.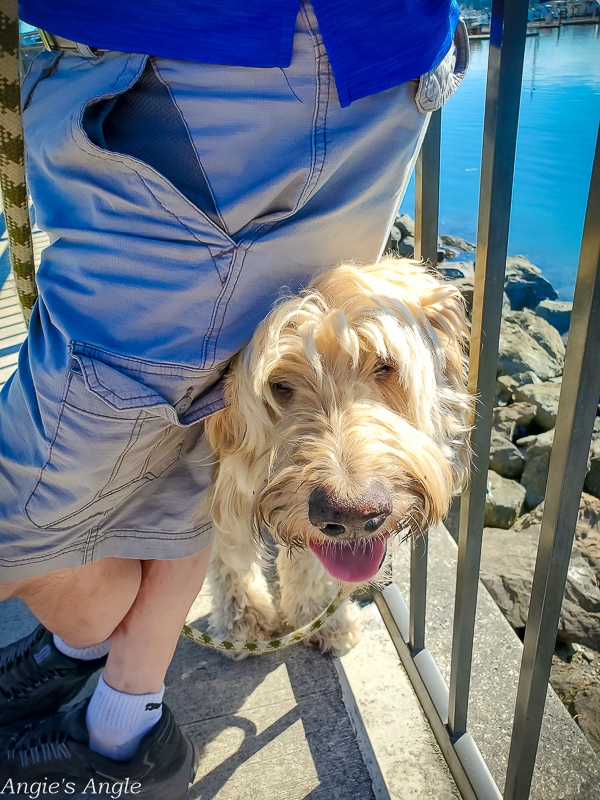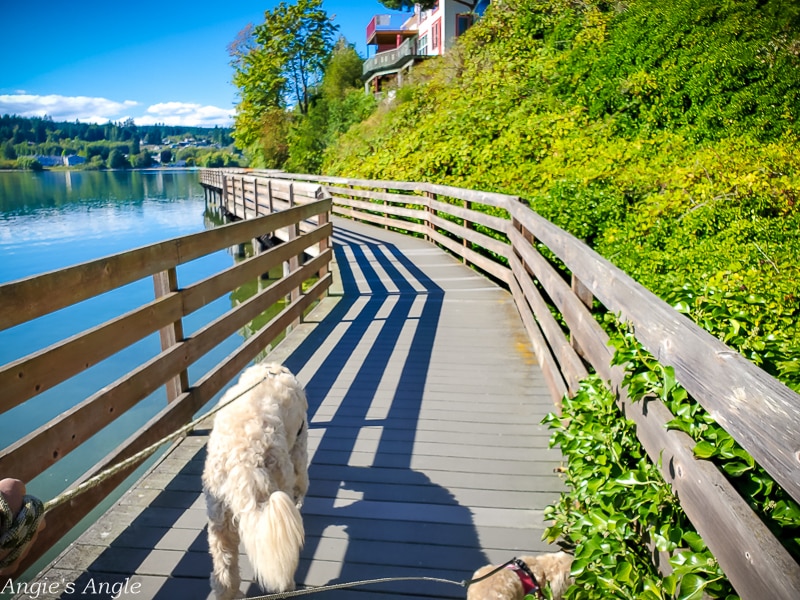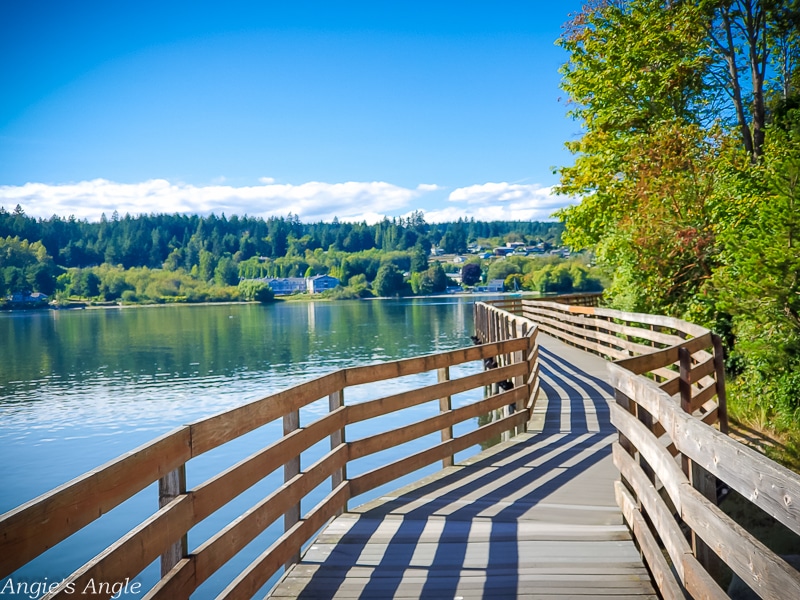 We stopped at Port Gamble on the way back to Seabeck to grab a few pictures. It was a quick pit spot because we wanted to grab some firewood for the campsite. I can't wait to head back there though, I longed to explore the cute houses there more & the little shops. We will be back at some point.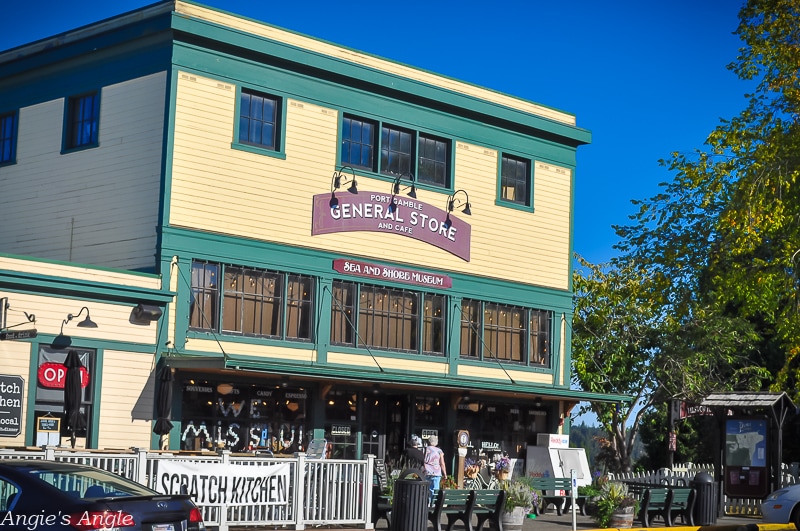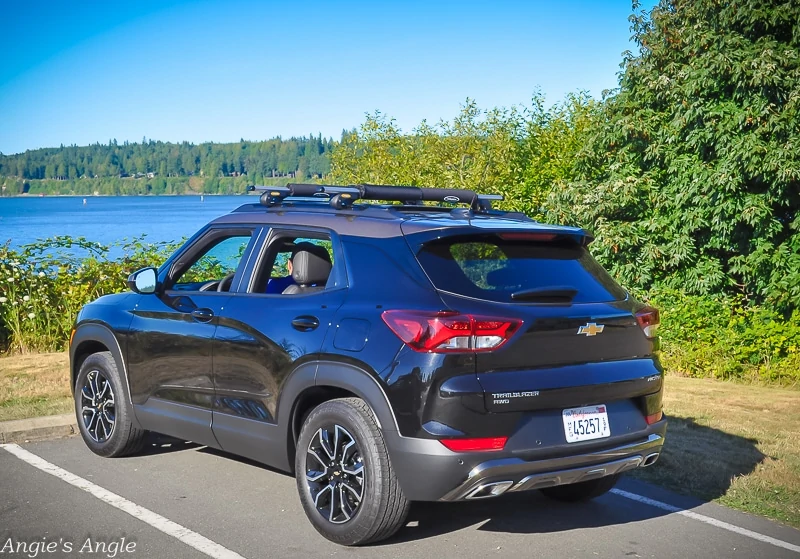 Exploring Scenic Beach Park
Our last full day, we decided to do some hikes & exploring at Scenic Beach Park itself. Which is when we found the other side of the park and the beautiful Hood Canal view. We also had fun exploring the restored 1912 Emel House & the little log cabin.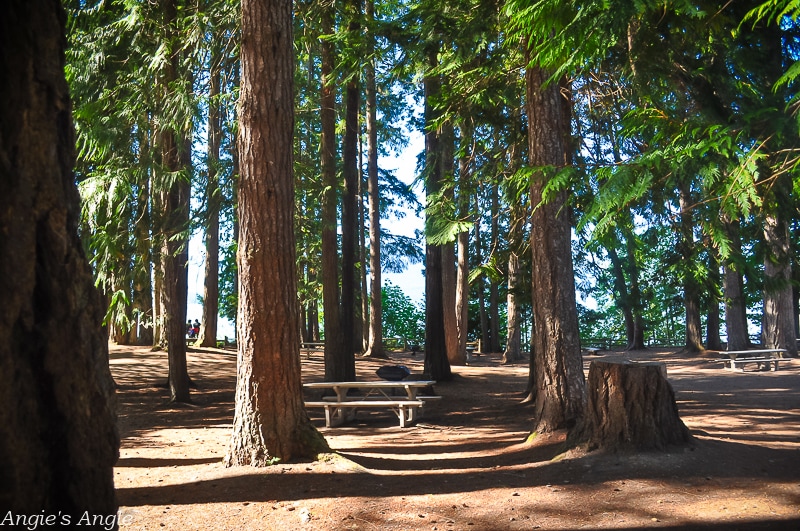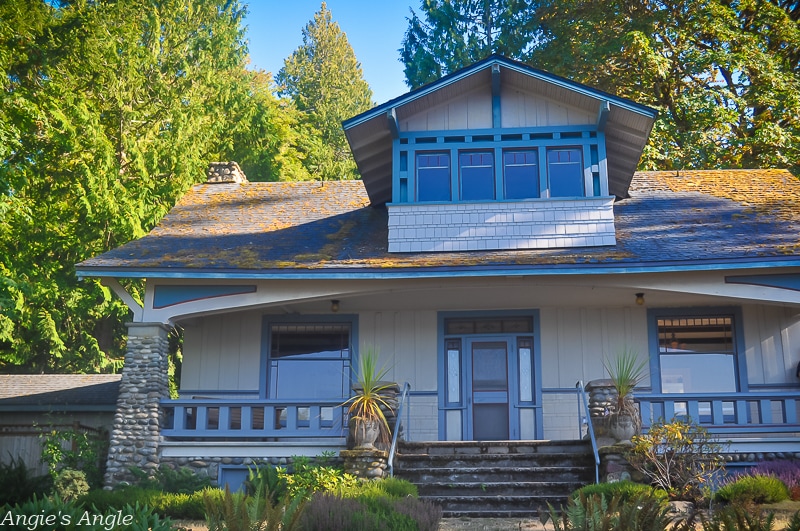 We seriously couldn't get over the views, though; it took our breath away.
Overall, a great trip and worked out well for a last-minute getaway in the 2021 Chevrolet Trailblazer. We can not recommend enough you to stay at Scenic Beach Park. We had a grand time, and sure you would as well.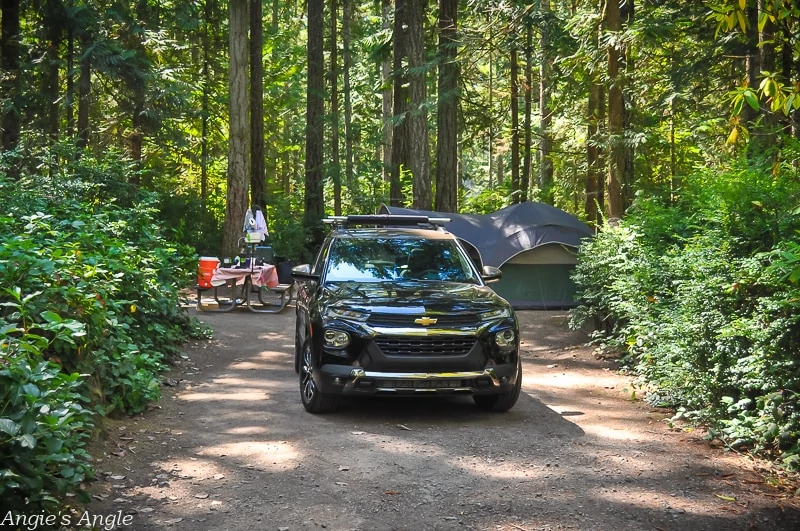 Do you have any questions I can help answer about Scenic Beach Park camping or the Chevy Trailblazer? I'd love to answer anything I can.