What can I say about this 2020 Catch the Moment 366 Week 40? It was pretty quiet, and I had a pretty bad day last Friday. Which led to getting this weekly segment up a day late, again. At least this week, I am getting it up my regular day of Friday, even if its a bit later in the day than I'd like.
Post below may contain affiliate links, which I may receive a kickback on if you order through the provided link, at no extra cost to you.
As for the photos I did capture this last week? A little mix it seems, I got a picture of me on my no-good, horrible day. But you wouldn't know it was because I am smiling. There is food, Roxy (of course), and of course, books.
Care to take a little peek?
2020 Catch the Moment 366 Week 40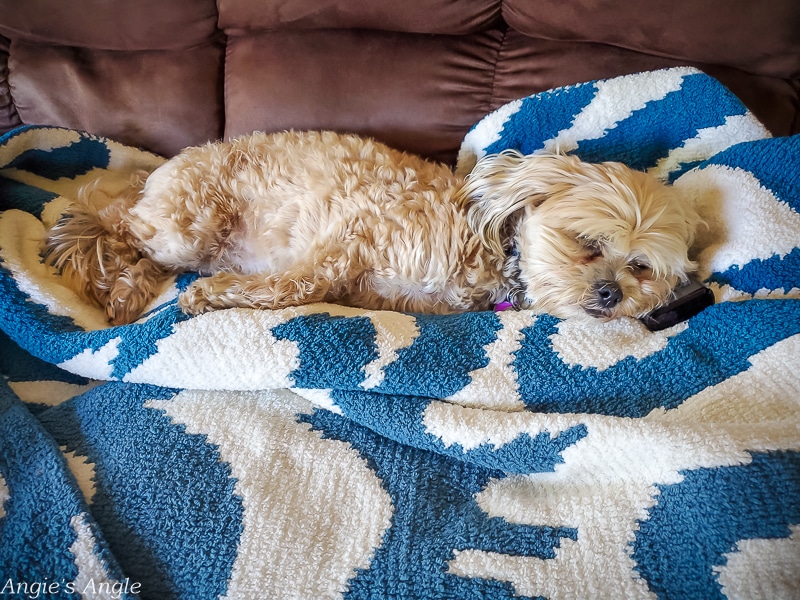 Day 274 – Wednesday, September 30th – I just couldn't get over how cute Roxy looked here. Do you notice her using the remote as a pillow? And of course, still cuddled up with the Sunday Citizen blanket we were gifted.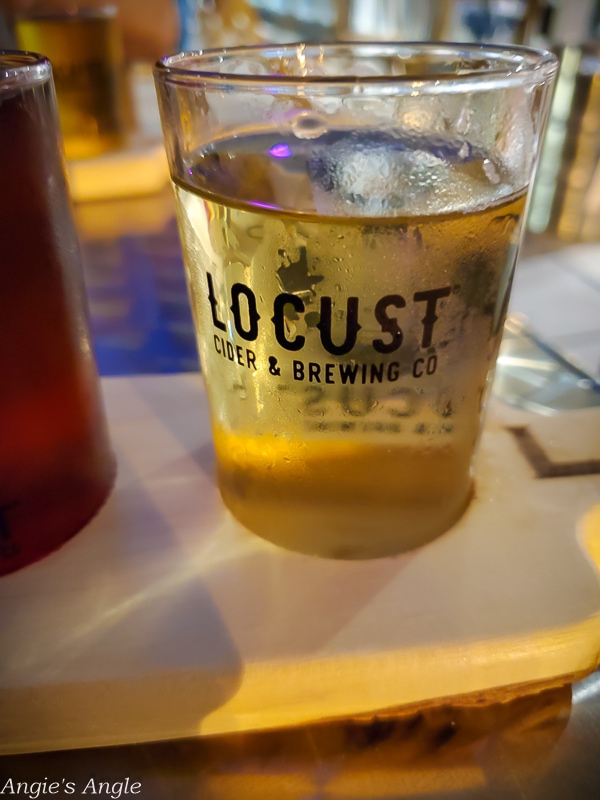 Day 275 – Thursday, October 1st – First day of what is called around here Dine the Couv – select restaurants are offering up a 3 for $25 menu. Locust Cider & Brewing, pictured here, offers a 4 sampler of cider & a flatbread pizza for the $25. Was super yummy. Stay tuned for a full Local Tuesday coming in the next couple weeks.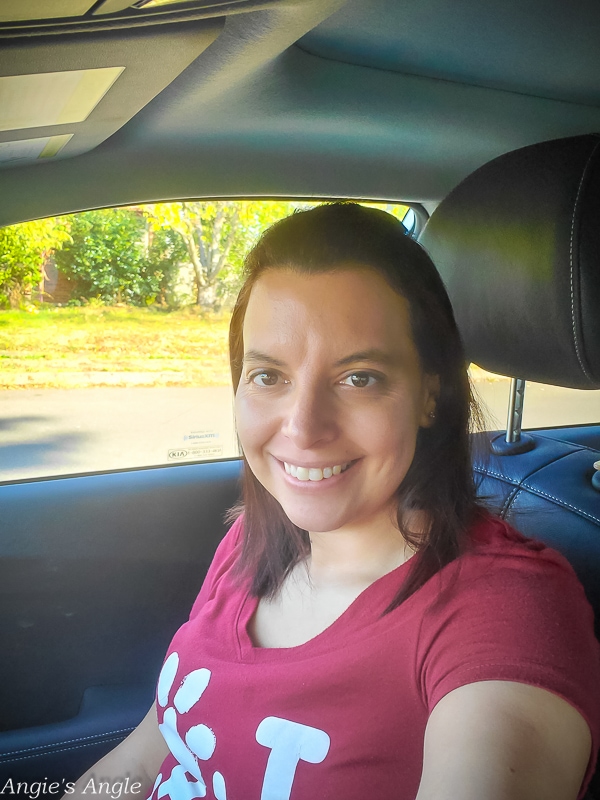 Day 276 – Friday, October 2nd – My no good horrible day. I had a couple errands I wanted to run, so off I went.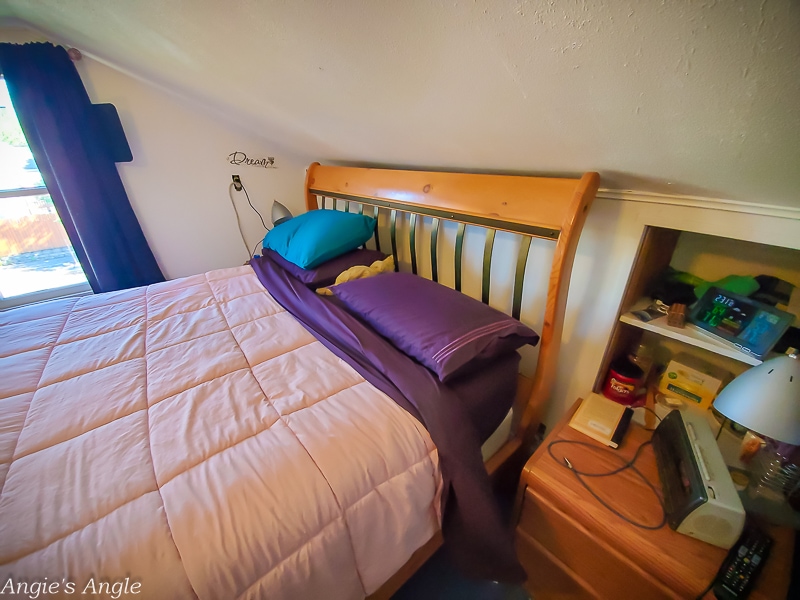 Day 277 – Saturday, October 3rd – Starting a series of bedroom refresh posts. This is our bed before; next week, you'll see the first of hopefully a few different updates to make our bedroom a bit cozier.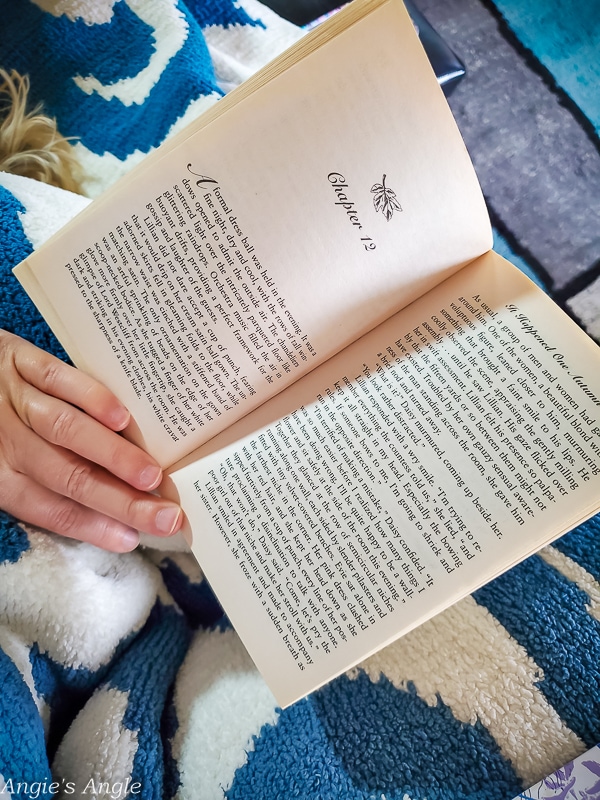 Day 278 – Sunday, October 4th – Just a little reading. This book, It Happened One Autumn by Lisa Kleypas, ended up being an excellent book in all actually. I enjoyed it.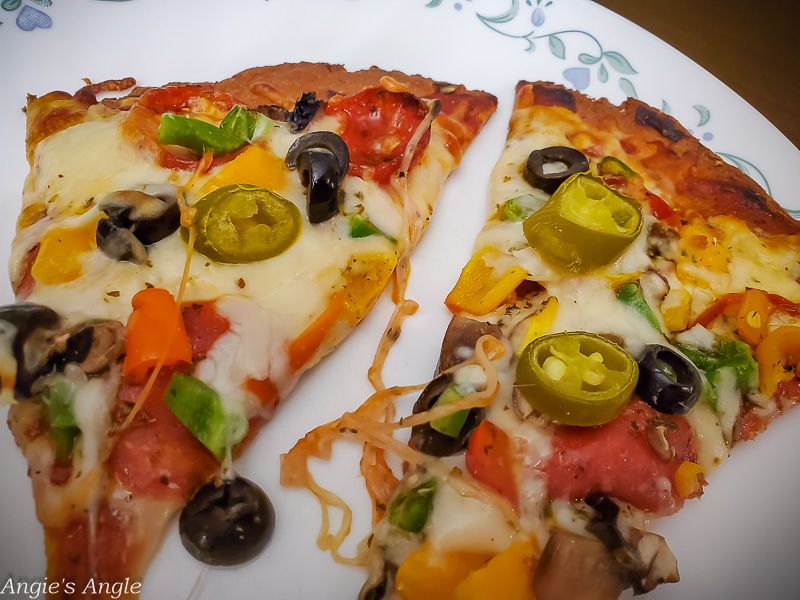 Day 279 – Monday, October 5th – Homemade pizza for the win!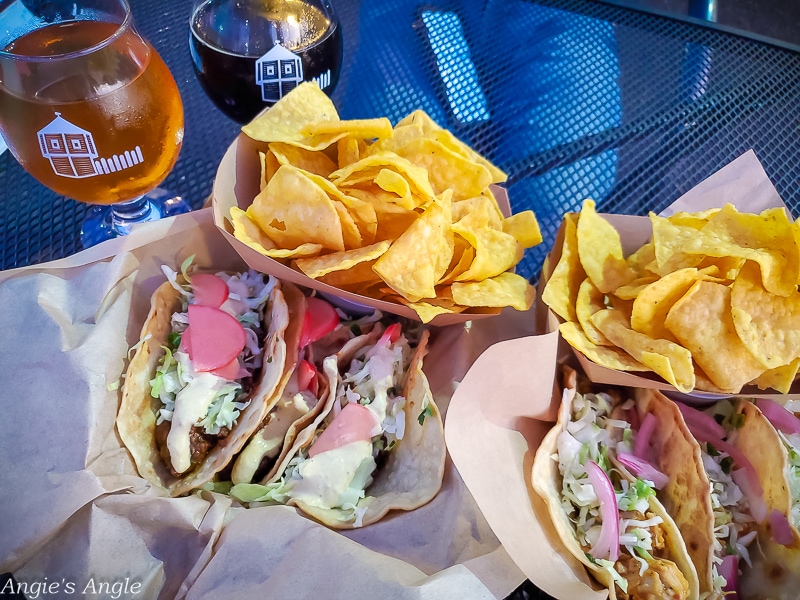 Day 280 – Tuesday, October 6th – Second Dine the Couve – this time at Fortside Brewing with Taco Spaceship. 3 for $25 for three tacos, a beer, and ending with a dessert (not pictured). Tasty!
How was your week?