I am thrilled to be starting to share updates around the house for our house segment. It feels so nice to start doing things around here. Little by little, the house will feel better. This first update is centered around the series of bedroom refresh posts I am doing. Today is all about sharing the cozy bedding that I added in. October starts the cozy season, and the whole month will have that theme. I am leaning towards running into November, some too. Time will tell.
Post below may contain affiliate links, which I may receive a kickback on if you order through the provided link, at no extra cost to you. I received some of these items free for my review.
Fall is definitely showing itself around here the last week or two. Which brings to mind, even more, the cozy feel I am going for—both around the home and with me in general. The cozy season is one of my favorites; what about you?
I was pretty excited to start our bedroom refresh series with the bedding. What a better way to start the season but crawl into fluffy bedding to enjoy a good night's sleep. Do you agree?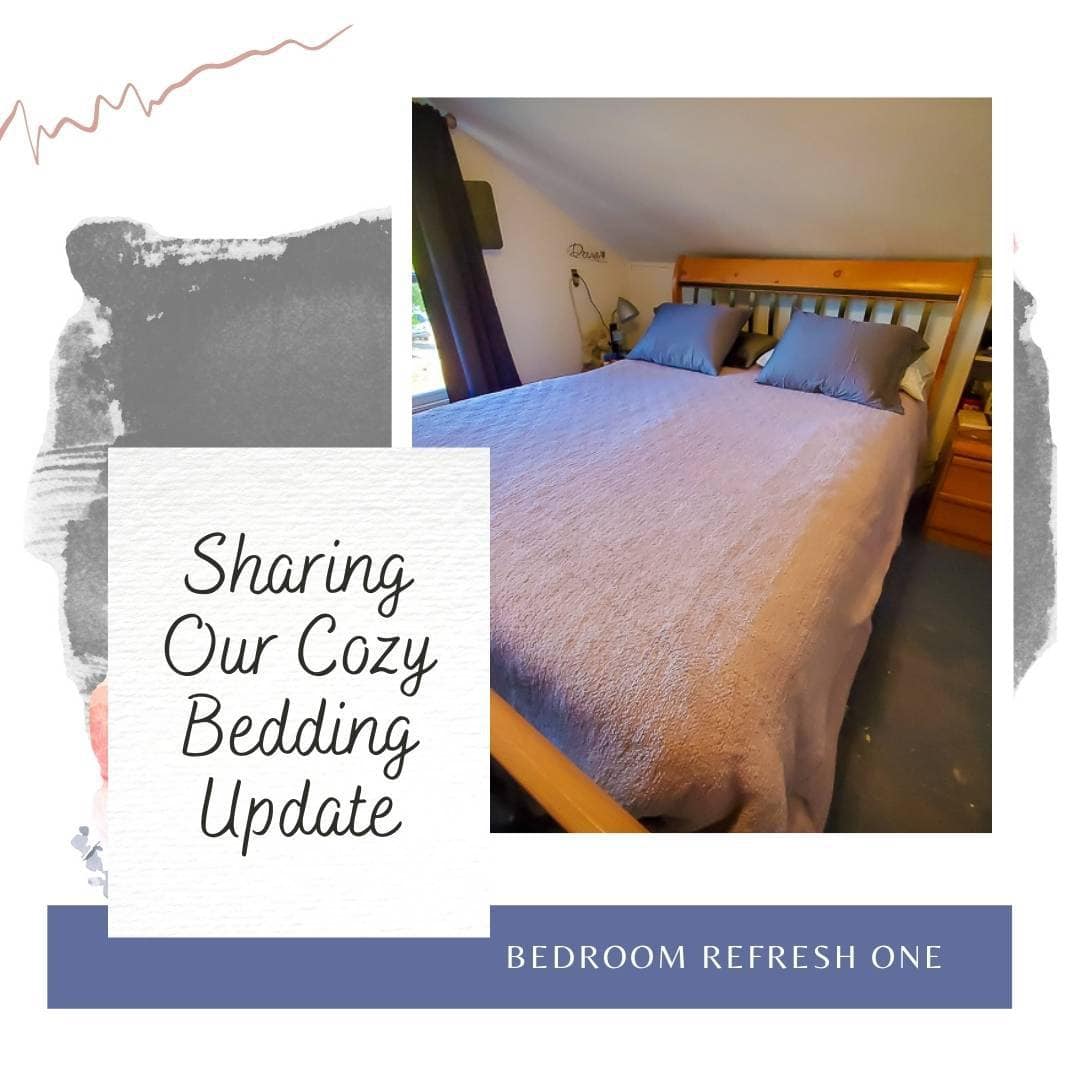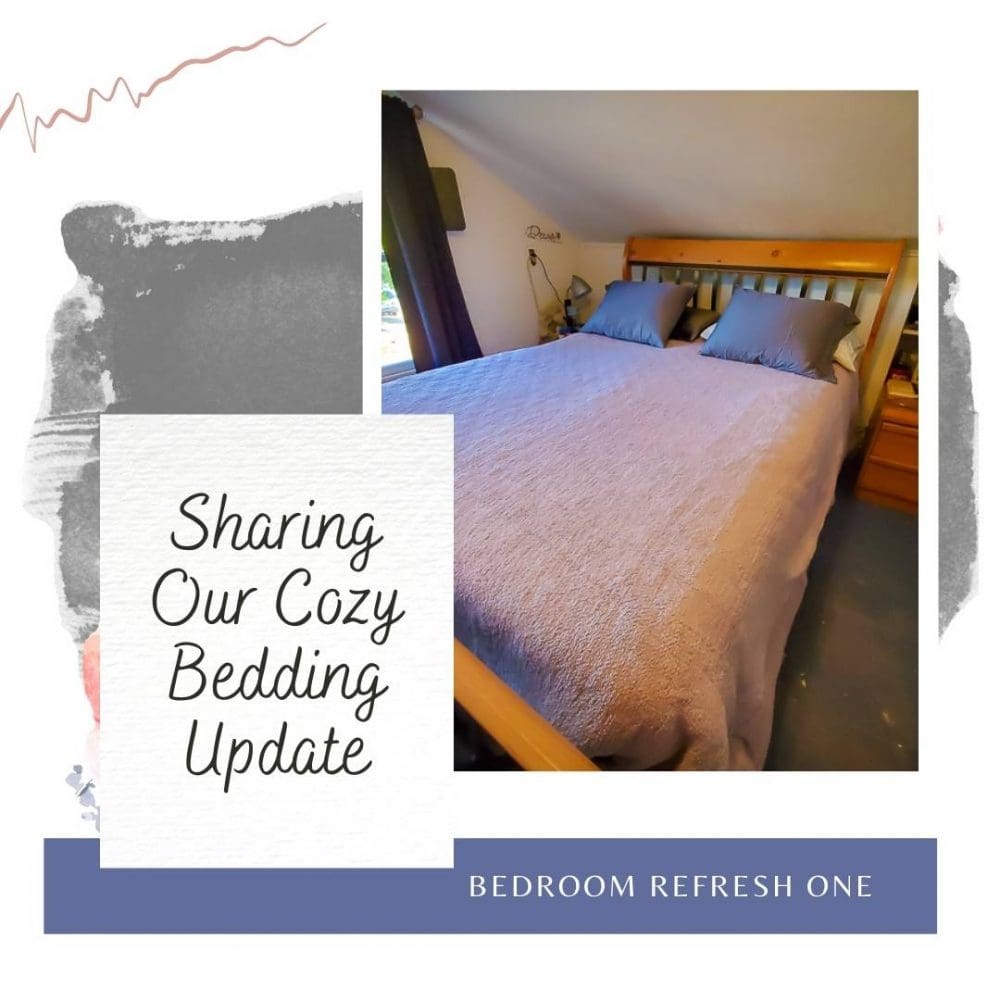 Cozy Bedding
Personally, I don't see us going anywhere the rest of the year, so for me, it's even more important to put extra effort into making our home comfortable and enjoyable. We may make a quick weekend getaway before the end of the year, but nothing big. February, I am hoping, will be our next big vacation if all goes well.
So in the meantime, lets focus on our home.
Let's get cozy with our new bedding!
Before Cozy Bedding
Just a little peek at what our bedding looked like before this cozy bedding refresh. We were using a down alternative comforter I found on Amazon. It was/is soft but didn't remind me at all of down. Plus, even though it was a king, it was short on our bed. Mind you, we have a queen mattress, so I couldn't imagine how it would fit on a king.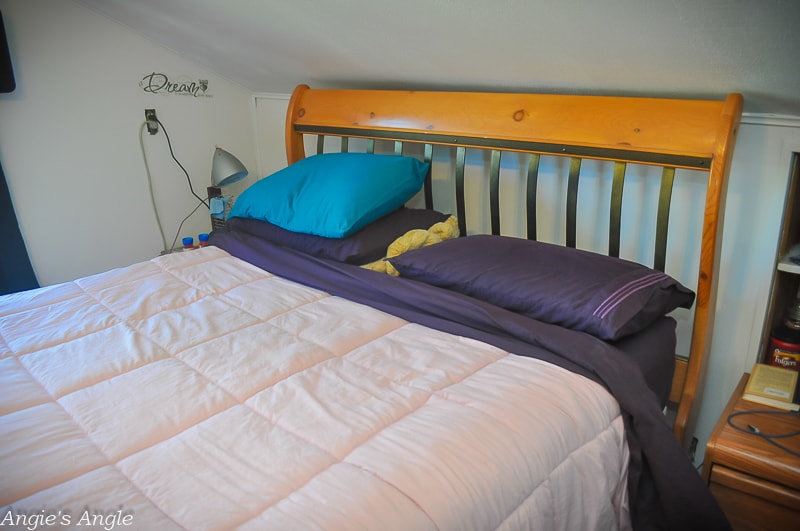 Comforters
I actually ended up with two options here. I am more than happy with options. One is the down comforter I picked up at Costco (because I love down so much), and the other is one I received from Sunday Citizen for this story.
Both are fabulous! Seriously. The down comforter isn't quite as fluffy as I was hoping for it. It's a Hotel Grand from Costco. It's fluffy and soft, just not quite as much as our older ones. But happily 100% better than the one I was replacing for our bed.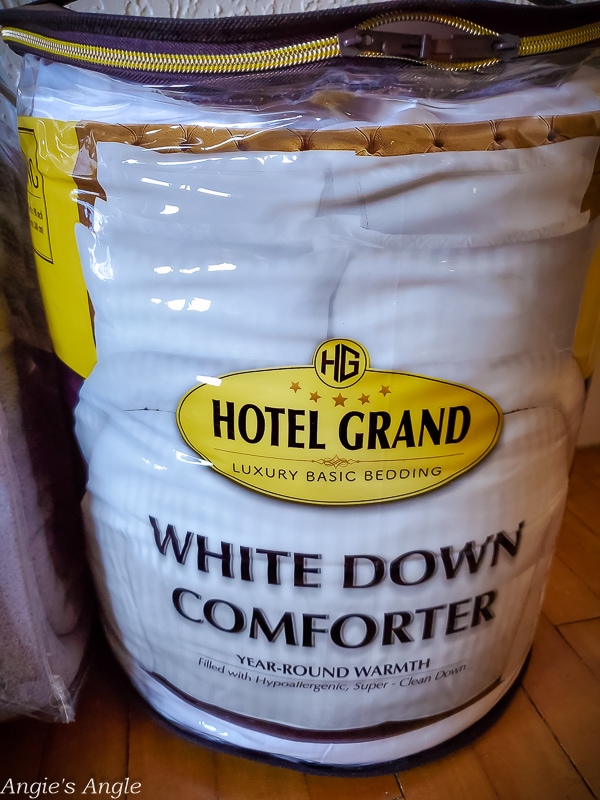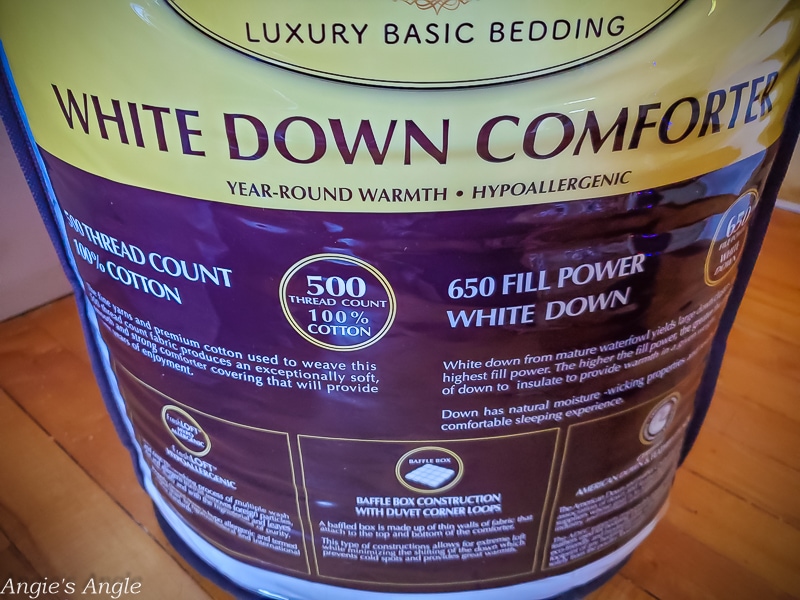 Added to the down comforter is the bamboo duvet from Sunday Citizen, that I also received free for this post. It's so soft and almost satiny. It also almost feels like a weighted blanket. It has weight to it that we can't quite figure out, but it is really nice.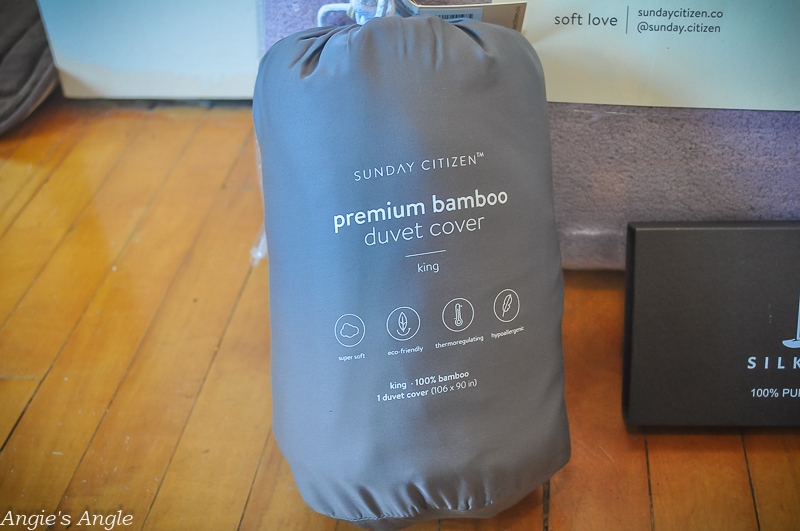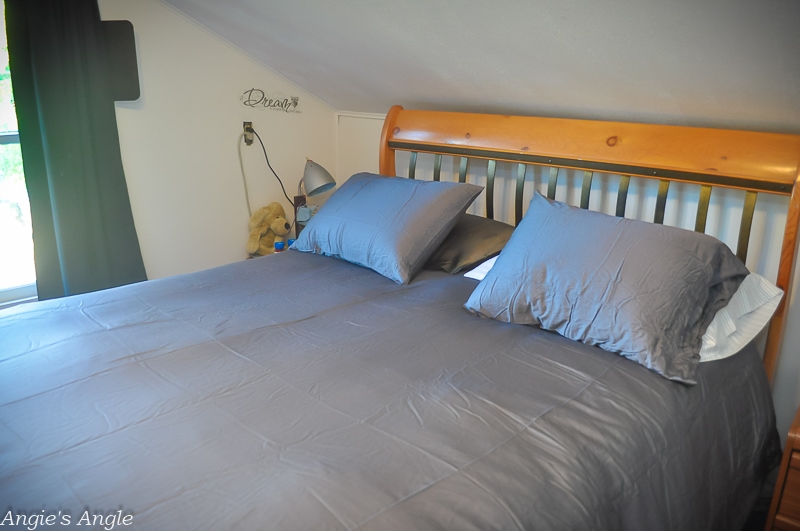 The Hotel Grand down comforter also has loops to tie the duvet down – and the duvet has the ties. It worked out perfectly. Before, I had to use clips for the corners to keep the comforter down in the duvet. It was a match made in heaven.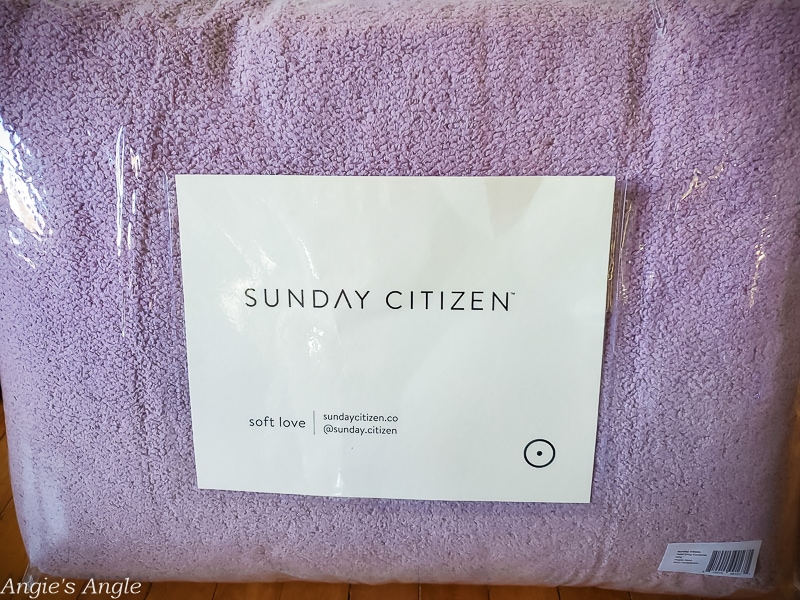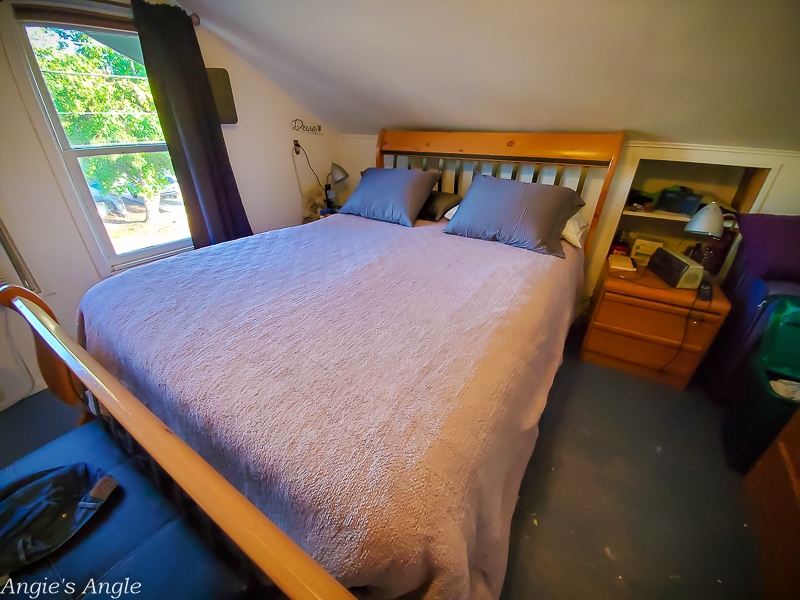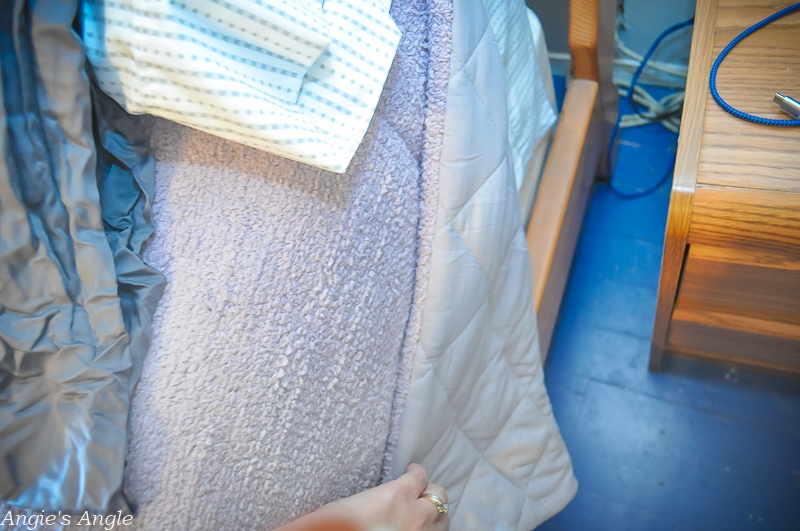 The other comforter was the Snug Comforter from Sunday Citizen, and holy smokes, it's heavy. Heavy in a good way. Add in it being so soft, and you have a wonderful match, especially for the cozy season. I was torn, which I wanted on the bed first but went with the down for now. You can bet when it gets more chilly; we are pulling out the Snug Comforter.
Silk Pillowcase
I've seen silk pillowcases around but never actually bought one. Silken Pure sent me one for my review, and I like it. I put it on, after having it for months, for this first bedroom refresh post. I have been using it, and while I love how soft it is and how soft it feels on my head/hair/face. I tend to pull the pillow up under my neck and nestle it on my shoulders. And sadly, with this silk pillow – it doesn't stay there; it just slides away on me. Which is the one gripe I have about it. The Silken Pure is good for anti-aging holding moisture, leaving your skin soft and nighttime moisturizers on your face. While also being hypoallergenic and allowing your hair not to have bed head and extends your hairstyles.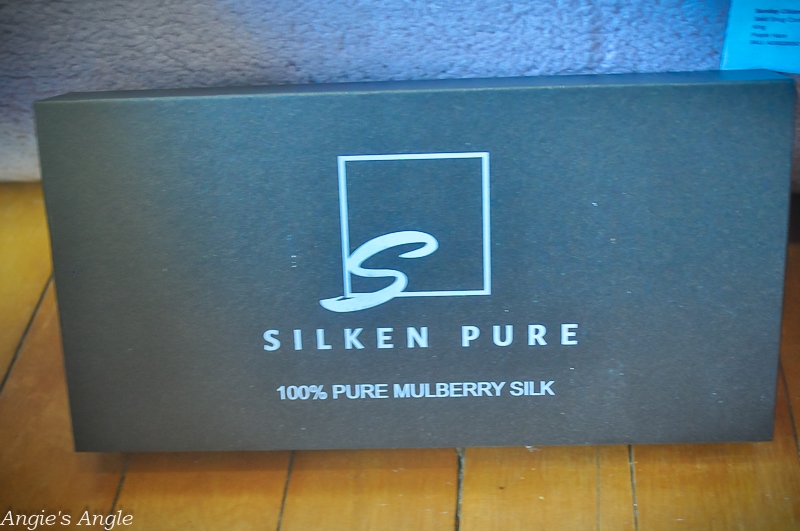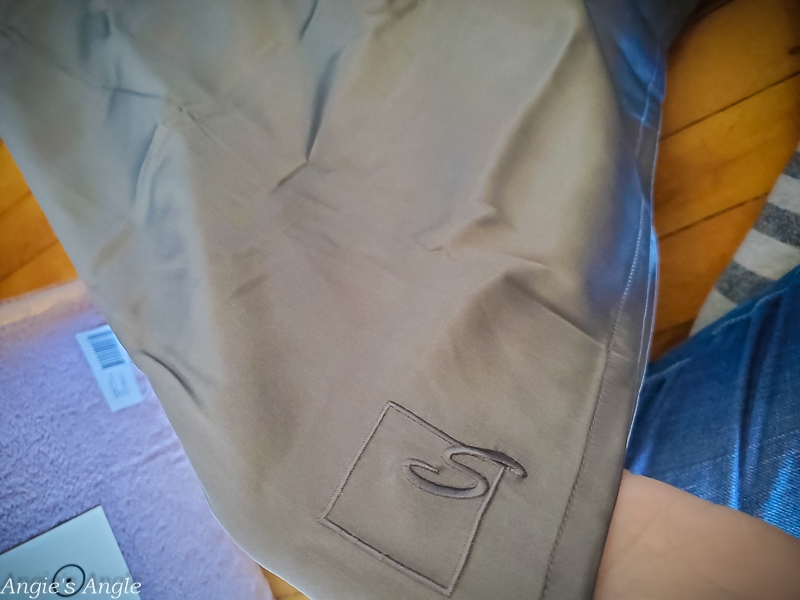 Have you used a silk pillowcase? I'd love to hear your thoughts on it.
New Sheets
Sunday Citizen was nice enough to also send me a bamboo sheet set. The sheet set, here, to be noted does not come with a top sheet. You have to order that separately, which I didn't realize when I first ordered it. Sunday Citizen is sending me a top sheet and should be here this week. So yay for a full set of sheets.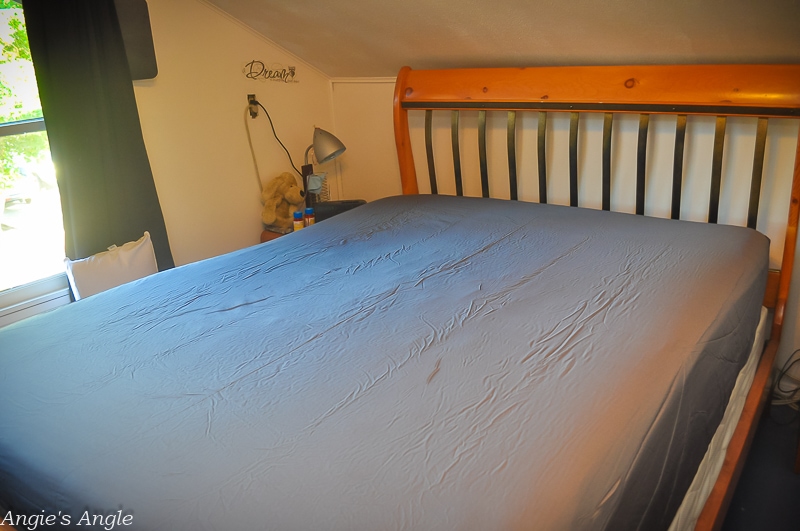 Out of curiosity do you sleep with a top sheet?
This set of bamboo sheets though are great. Soft and crisp. It feels nice to slip in at night. One low note though, the pillowcases that come with this sheet set didn't fit our regular pillows. It did fit our "second" set of pillows, which are down. But our longer regular bed pillows, it was too small.
Otherwise, a great set of sheets that I know will last for years and keep feeling great.
Cozy Bedding Questions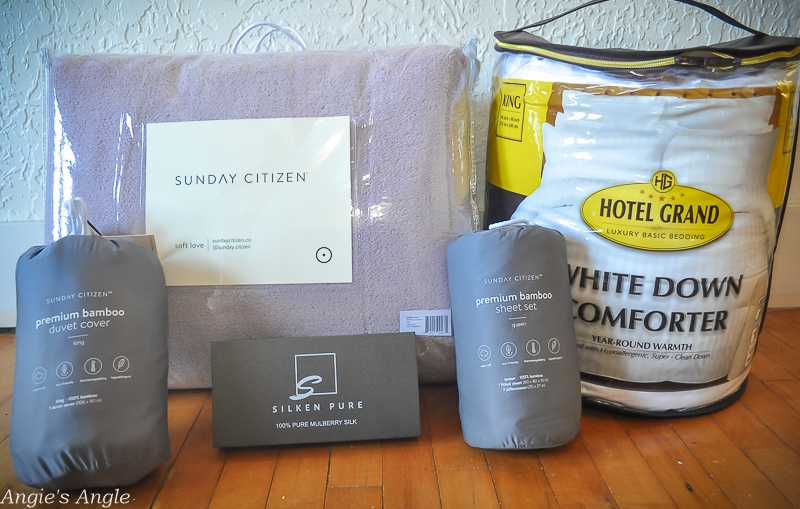 What is your favorite type of bedding for sheets? Cotton, bamboo, flannel? What size of bed do you have?
Comforters – do you like down or do you prefer another type of material?
Let me know all about your bedding. Likes, dislikes, etc.
Want to order your own cozy gear from Sunday Citizen – click here and then use my code: 1ANGIEA15 to save 15% off your total!