This last week mostly found us out celebrating Jason's big 50th Birthday. For once again, I captured all seven days for this 2020 Catch the Moment 366 Week 45. Yay me!
Post below may contain affiliate links, which I may receive a kickback on if you order through the provided link, at no extra cost to you.
It was nice to do a little getaway and I can't wait to share all the details with you all in the next few weeks. For now you'll get little sneak peek of photos of what our week was like.
I will be honest and say I am struggling again in general but am trying my best to move past it. The year 2020 has just been a weird bunch and I am ready for some good news. You?
Now ready to take a look at our last week?
2020 Catch the Moment 366 Week 45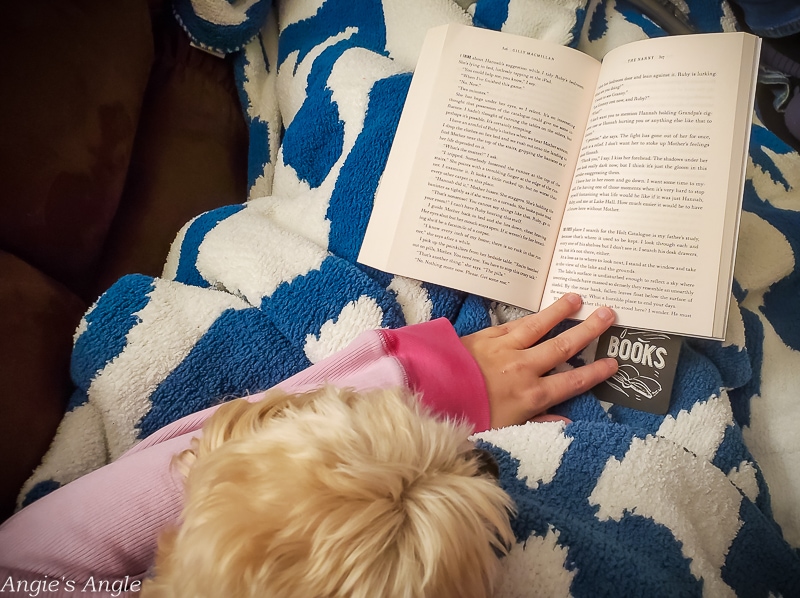 Day 309 – Wednesday, November 4th – I forgot it was Timbers game night, and I had already taken my bath. Instead, Roxy and I cuddled in so I could get some reading done. It wasn't horrible, I'll admit. Peek at one of my favorite bookmarks.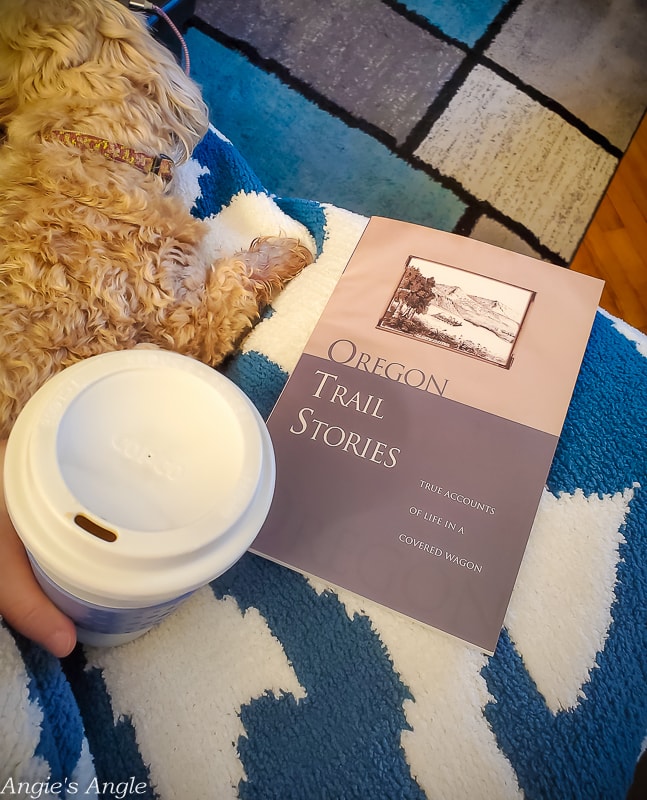 Day 310 – Thursday, November 5th – Looks like a familiar scene, doesn't it? Just some normal morning cuddle and reading time, though. Reading: Oregon Trail Stories: True Accounts Of Life in a Covered Wagon by David Klausmeyer.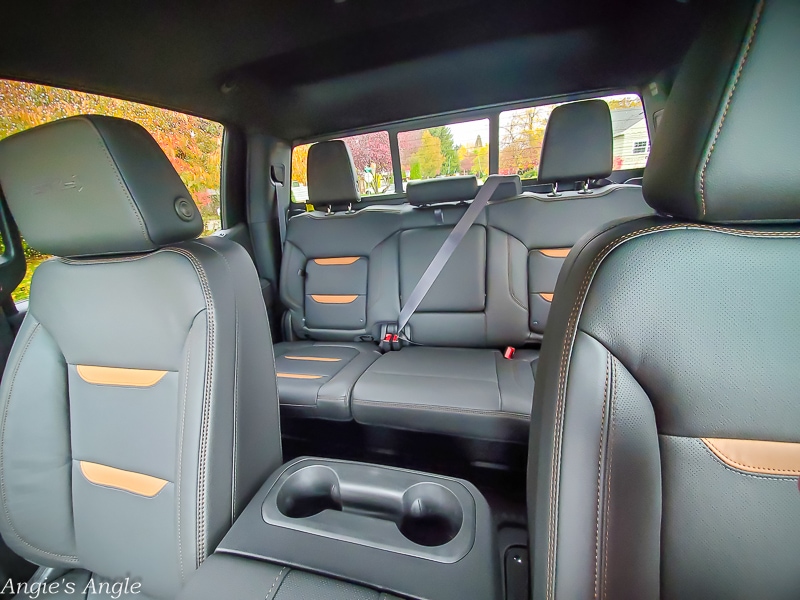 Day 311 – Friday, November 6th – The brand new 2021 GMC Sierra arrived for Jason's birthday fun. She sure was pretty inside and huge. Just wait until you see more of it. Watch for a new Wheels Wednesday for this fun overview.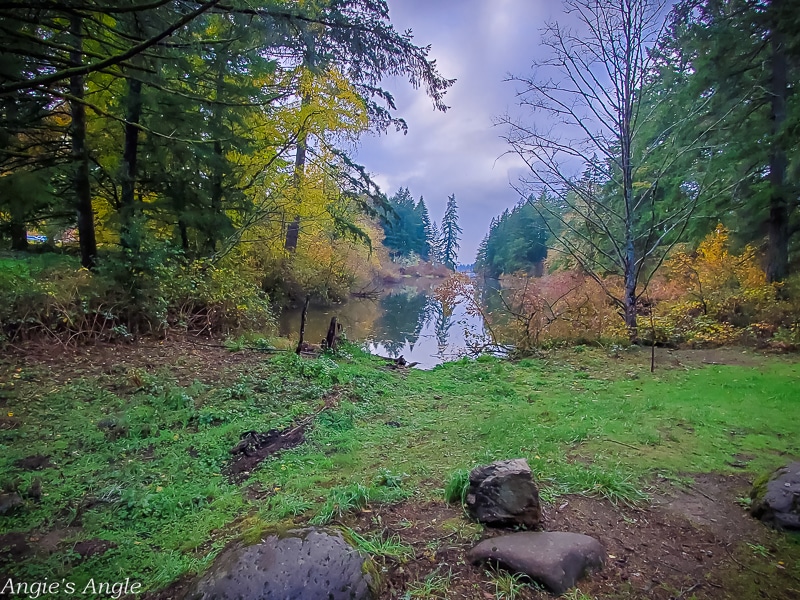 Day 312 – Saturday, November 7th – We took a little drive out to Camas in the GMC Sierra, and this scene was calling to be photographed.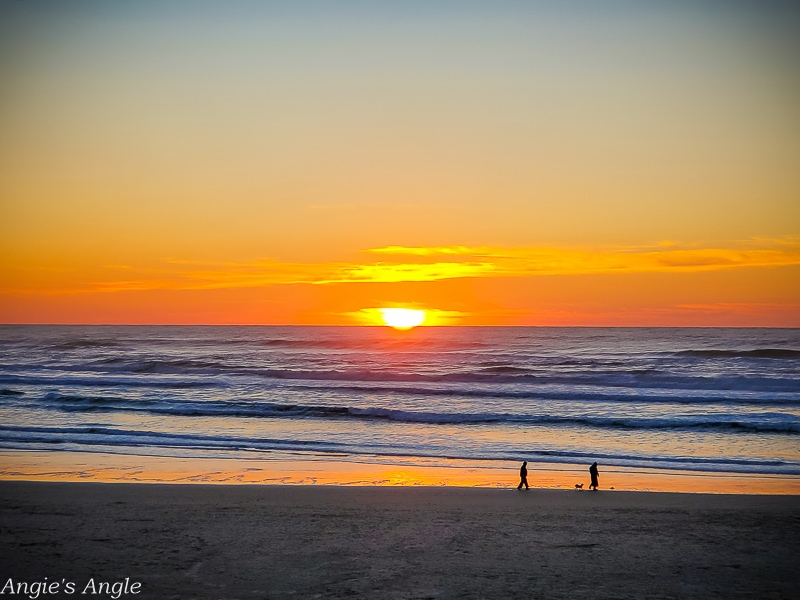 Day 313 – Sunday, November 8th – We checked in at The Ocean Lodge in Cannon Beach just in time to capture this beautiful sunset. Which is good since the next day was much more overcast, and there wasn't the same sunset to see.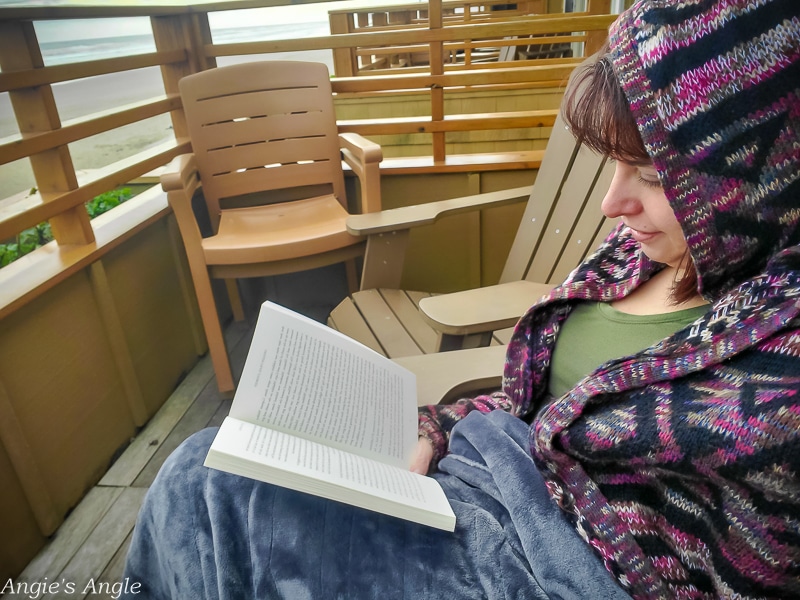 Day 314 – Monday, November 9th – It might have been chilly outside, but it wasn't raining. So I moved outside with my Brookstone heating blanket and got a bit of reading time out on the beautiful balcony at The Ocean Lodge. Heaven.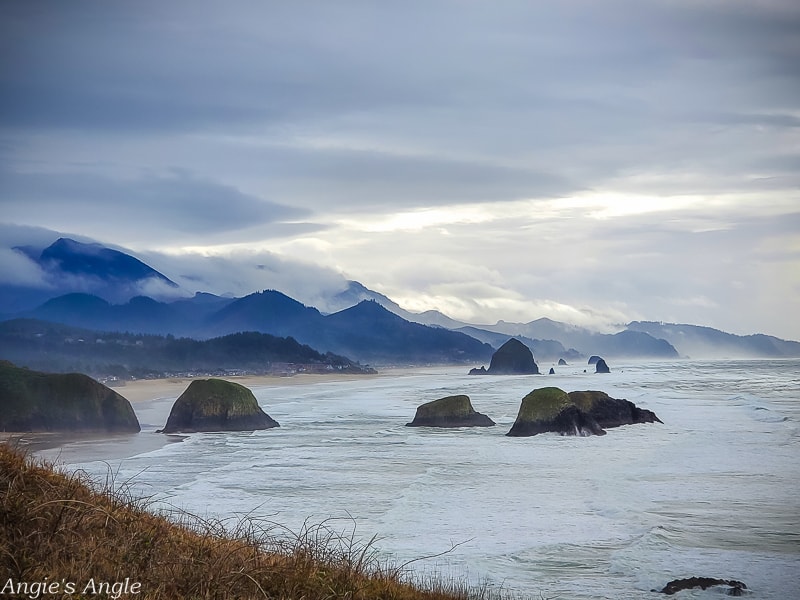 Day 315 – Tuesday, November 10th – After we checked out of The Ocean Lodge, we did a bit of sightseeing in Cannon Beach. This viewpoint is from Ecola State Park. Beautiful. No real words are needed.
How was your week?